What a year it was.
In 2020, community banks contended with a fast and furious Paycheck Protection Program lending boom and a glut of deposits as customers put their stimulus payments away for a rainy day. They dealt with lockdown orders, changes in consumers' banking habits and rapid-fire adoption of technology to meet those needs. Yet community banks rose to the occasion. Independent Banker's annual listing of America's best-performing community banks shows that nimble thinking and an adherence to good old-fashioned customer service can bring success, whatever the circumstances.
» LESS THAN $300 MILLION
By William Atkinson
Less than $300M

Rank
Bank Name
City
State
3-yr average pre-tax ROA
1
The Philadelphia Trust Company
Philadelphia
PA
7.31
2
Brazos National Bank
Richwood
TX
5.53
3
Allied First Bank, SB
Oswego
IL
5.46
4
Central Bank of Kansas City
Kansas City
MO
5.13
5
First Federal Bank, A FSB
Tuscaloosa
AL
4.92
6
Independence Bank
East Greenwich
RI
3.77
7
Nebraska State Bank
Oshkosh
NE
3.69
8
First Colorado National Bank
Paonia
CO
3.66
9
Paramount Bank
St. Louis
MO
3.57
10
First State Bank
Elmore City
OK
3.25
11
Fidelity Bank
West Des Moines
IA
3.17
12
Neighbors Bank
Columbia
MO
3.11
13
California Pacific Bank
San Francisco
CA
3.03
14
Cumberland Security Bank, Inc.
Somerset
KY
2.99
15
Douglas National Bank
Douglas
GA
2.95
16
Wyoming Bank & Trust
Cheyenne
WY
2.86
17
PrinsBank
Prinsburg
MN
2.82
18
Sherburne State Bank
Becker
MN
2.81
19
North Valley Bank
Thornton
CO
2.77
20
Town and Country Bank Midwest
Quincy
IL
2.77
21
Bank of Montana
Missoula
MT
2.72
22
The Bank of Deerfield
Deerfield
WI
2.67
23
The Colorado Bank and Trust Company of La Junta
La Junta
CO
2.66
24
State Bank of Wheaton
Wheaton
MN
2.65
25
Kinmundy Bank
Kinmundy
IL
2.65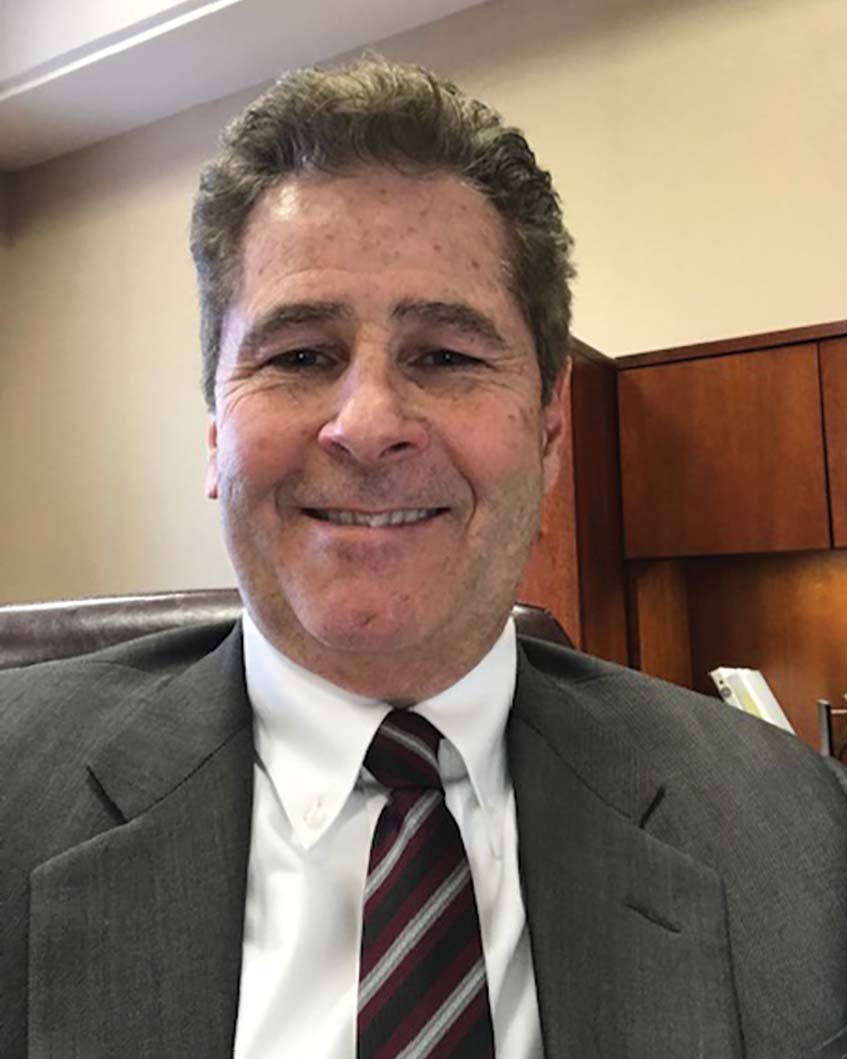 Q&A
Blake Feik, president
North Valley Bank
Q: Describe your bank's strategy for high performance.
A: As a smaller full-service commercial bank with state-of-the-art technologies, we pride ourselves on the ability to be more flexible in meeting our customers' loan and depository needs. We make loans to a lot of good, and sometimes average, customers. Accordingly, we take calculated risks, but do not take undue credit or interest rate risks. By achieving this, we maximize yield to the bank with an orientation toward risk-reward. "Skin in the game" is [our] underwriting cornerstone.
#19
North Valley Bank
Thornton, Colo.
Assets:
$216 million
Pre-tax ROA:
2.77%
Q: How does this philosophy play out in terms of your loan strategy?
A: We take time to get to know our borrowers, resulting in a customized loan structure and financing terms for many customers who probably would not get loan approvals with our competition.
Q: What role does employee compensation play?
A: We have a fairly aggressive deferred commission payout program for our bankers, which can be quite lucrative. All employees, including tellers, can earn an attractive annual bonus when the bank reaches and/or exceeds its budgeted net profit.
Q: How do you ensure efficiency throughout the bank?
A: We endeavor to streamline and keep our overhead down, and thus have an efficiency ratio of around 45%. We constantly keep our expenses in check and look for ways to save a dollar. We have no reliance on brokered third-party referral business, thus no middleman.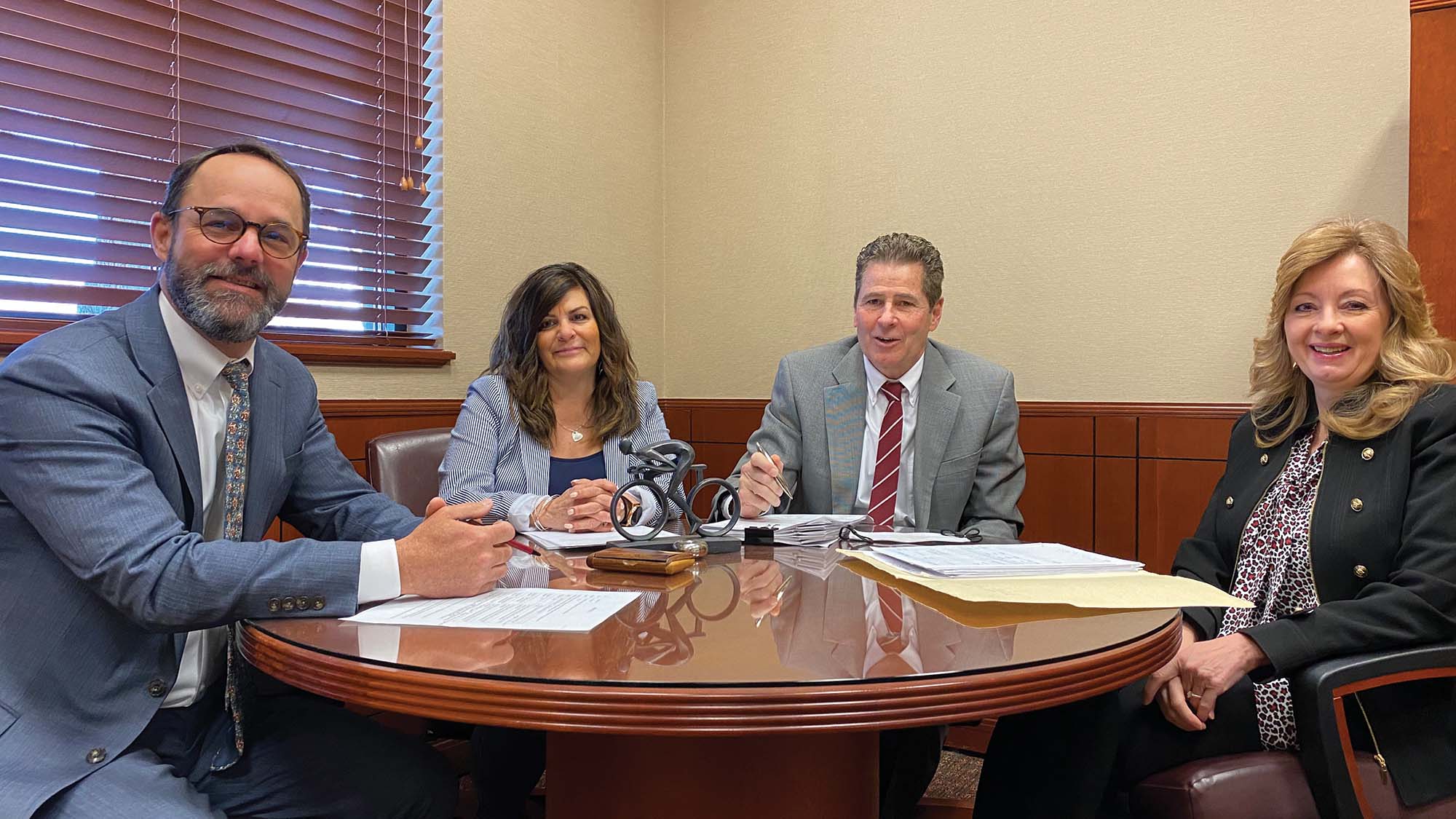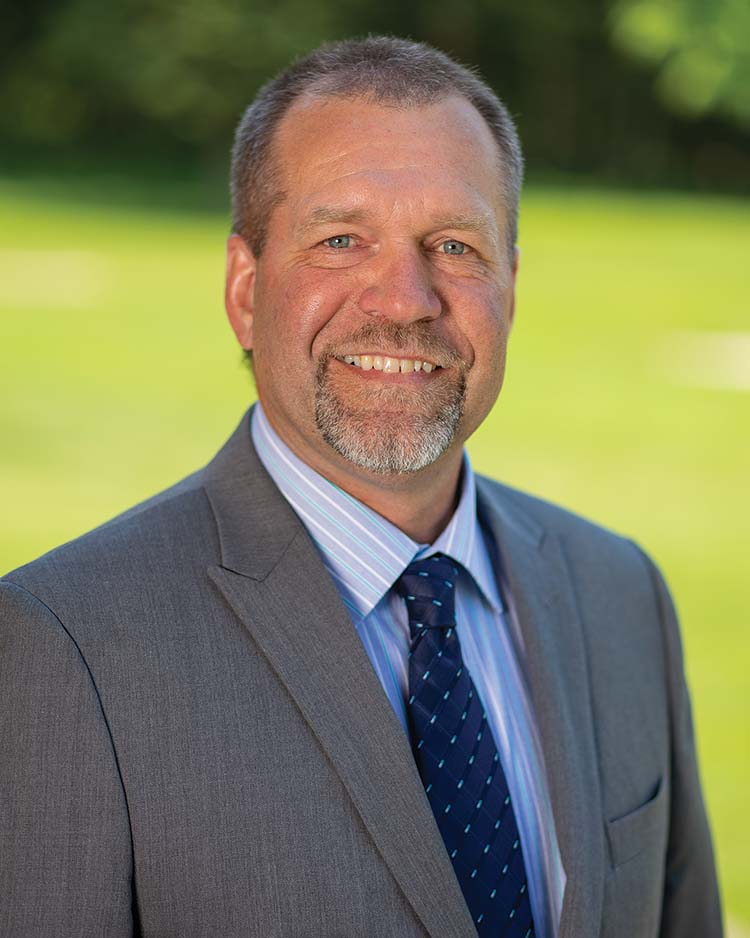 3 MINUTES WITH…
Darren Winkler, president and CEO
Bank of Deerfield
The Bank of Deerfield was founded in 1887 by H.B. Fargo and was originally known as the H.B. Fargo Company. In 1909, the business name was formally changed to the Bank of Deerfield. It moved into its current location in 1980 and built another branch in 2005 to serve outlying community customers.
"We have a long history of taking a commonsense approach to community banking," says president and CEO Darren Winkler. "Our customers trust us to proficiently evaluate their needs, then offer products and services accordingly."
#22
Bank of Deerfield
Deerfield, Wis.
Assets:
$176 million
Pre-tax ROA:
2.67%
The community bank's personal and trustworthy style of business is a long-term strategy. "We know that honest, efficient and straightforward service is the key to building long-term banking relationships within our community," he says.
Looking to the future, the Bank of Deerfield's primary goal is to continue to be a community bank that understands its place in the local market. "As banking evolves," Winkler says, "our team will upgrade our products and technologies, while continuing to serve our customers in the same friendly, sincere and efficient way that we always have."
"Our borrowers have a custom digital mortgage experience from the first minute they interact with Neighbors Bank."

—Andrew Beverley, Neighbors Bank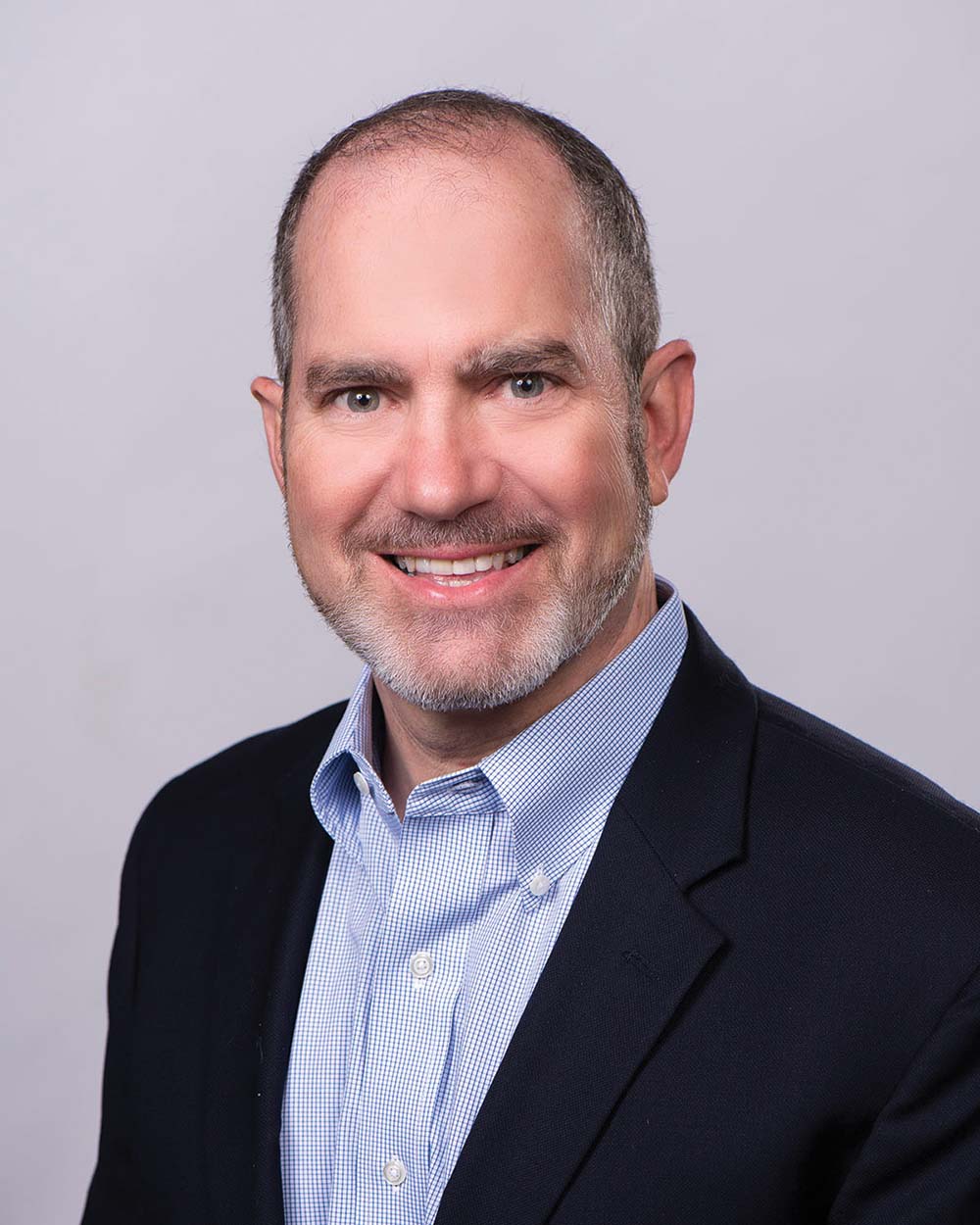 IN THEIR OWN WORDS
Andrew Beverley, CEO
Neighbors Bank
One of our keys to success has been focusing on our core business of mortgage loans. We originate mortgage loans in 49 states.
Technology is at the center of what we do. Our borrowers have a custom digital mortgage experience from the first minute they interact with Neighbors Bank. We have enjoyed a great partnership with our core banking provider, Nymbus, and we believe that modern technology is a competitive advantage for us.
#12
Neighbors Bank
Columbia, Mo.
Assets:
$80 million
Pre-tax ROA:
3.11%
We take pride in hiring great people and working in accordance with our values: be passionate and have fun, deliver results with integrity and enhance lives every day. Organizing the bank around our core values has been the most important key to our growth and success. However, it goes beyond just writing them down on paper. You have to live them as a leadership team and as an entire organization. When "enhancing lives" is your North Star, that translates into an easy and enjoyable homebuying process for customers.
We plan to keep building our mortgage division, while exploring new product offerings, in order to strengthen the bank. We will continue to keep our customer experience at the heart of everything we do.
» $300 MILLION TO $1 BILLION
By Ed Avis
$300 million to $1 billion

Rank
Bank Name
City
State
3-yr average pre-tax ROA
1
One American Bank
Sioux Falls
SD
12.28
2
Willamette Valley Bank
Salem
OR
8.85
3
Bank of England
England
AR
8.04
4
FinWise Bank
Murray
UT
7.84
5
Magnolia Bank, Inc.
Hodgenville
KY
7.64
6
Stafford Savings Bank
Stafford Springs
CT
6.71
7
Apex Bank
Camden
TN
4.61
8
University Bank
Ann Arbor
MI
4.47
9
First Community Bank of Tennessee
Shelbyville
TN
4.41
10
FSNB, National Association
Fort Sill
OK
3.57
11
Pioneer Trust Bank, National Association
Salem
OR
3.43
12
The Yellowstone Bank
Laurel
MT
3.35
13
Peoples Bank
Mendenhall
MS
3.03
14
BankSouth
Greensboro
GA
3.00
15
HNB National Bank
Hannibal
MO
2.98
16
The Bank of Old Monroe
Old Monroe
MO
2.84
17
Citizens Bank of Las Cruces
Las Cruces
NM
2.60
18
First Bank
Burkburnett
TX
2.57
19
West Gate Bank
Lincoln
NE
2.54
20
Presidential Bank, FSB
Bethesda
MD
2.52
21
Citizens Bank
Carthage
TN
2.51
22
FNB South
Alma
GA
2.51
23
Independence Bank
Havre
MT
2.49
24
AMG National Trust Bank
Boulder
CO
2.40
25
The First State Bank
Louise
TX
2.38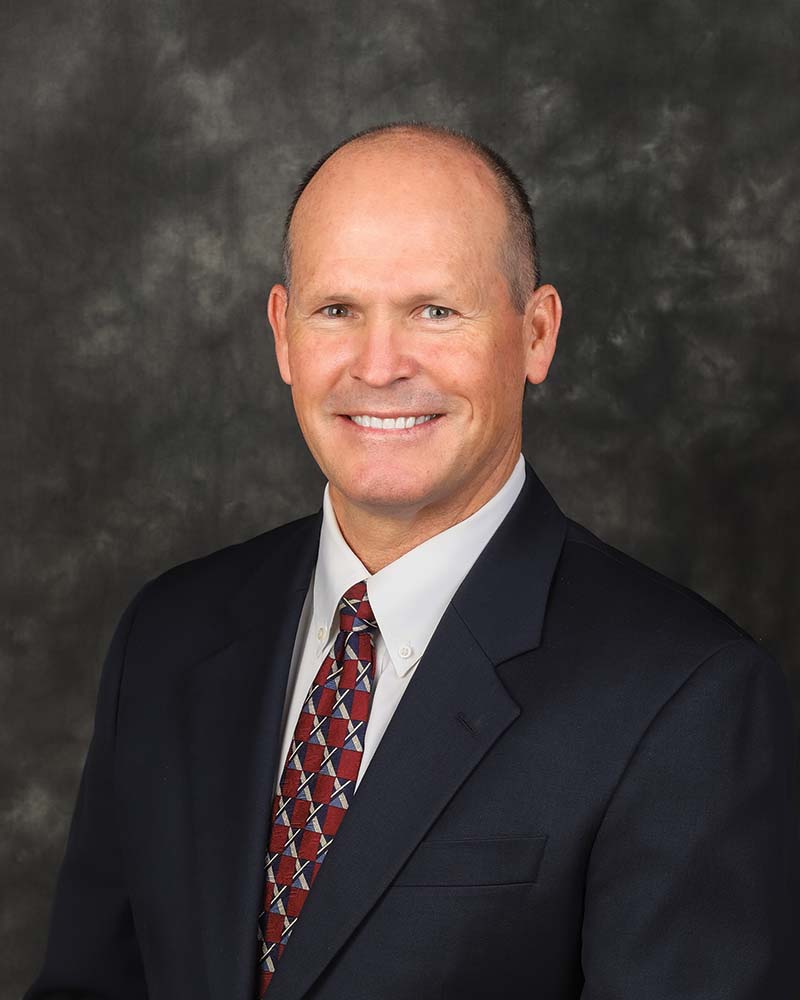 Q&A
Jed Fanning, president and CEO
Citizens Bank of Las Cruces
Why did Citizens Bank perform so well in 2020?
A: We have a core operating model that has served our bank for many years: quality loan growth, low-cost deposit growth, strong volume in home mortgage originations and disciplined expense control.
#17
Citizens Bank of Las Cruces

Assets:
$762 million
Pre-tax ROA:
2.60%
Q: What role did the PPP play?
A: Our team really rolled up their sleeves to do whatever it took to process the many applications that were coming in during a fairly narrow window of time. We did 950 PPP loans in the first round, and that helped those businesses and indirectly helped their employees. There were a lot of positive ripple effects of that program.
Q: How about deposit growth?
A: Our deposits overall increased 24% in 2020, which is significantly above the 6% to 8% we experience in more normal years. We think this was because people were spending less, saving more and possibly delaying investment decisions because of the unknowns surrounding the pandemic.
Q: Any other keys to your success this past year?
A: I have often told our team that times like 2020 can either bring out the worst in people and organizations or bring out the best in people and organizations. And what I saw in spades is the best came out in our people individually and collectively. I saw that across the board in community banking.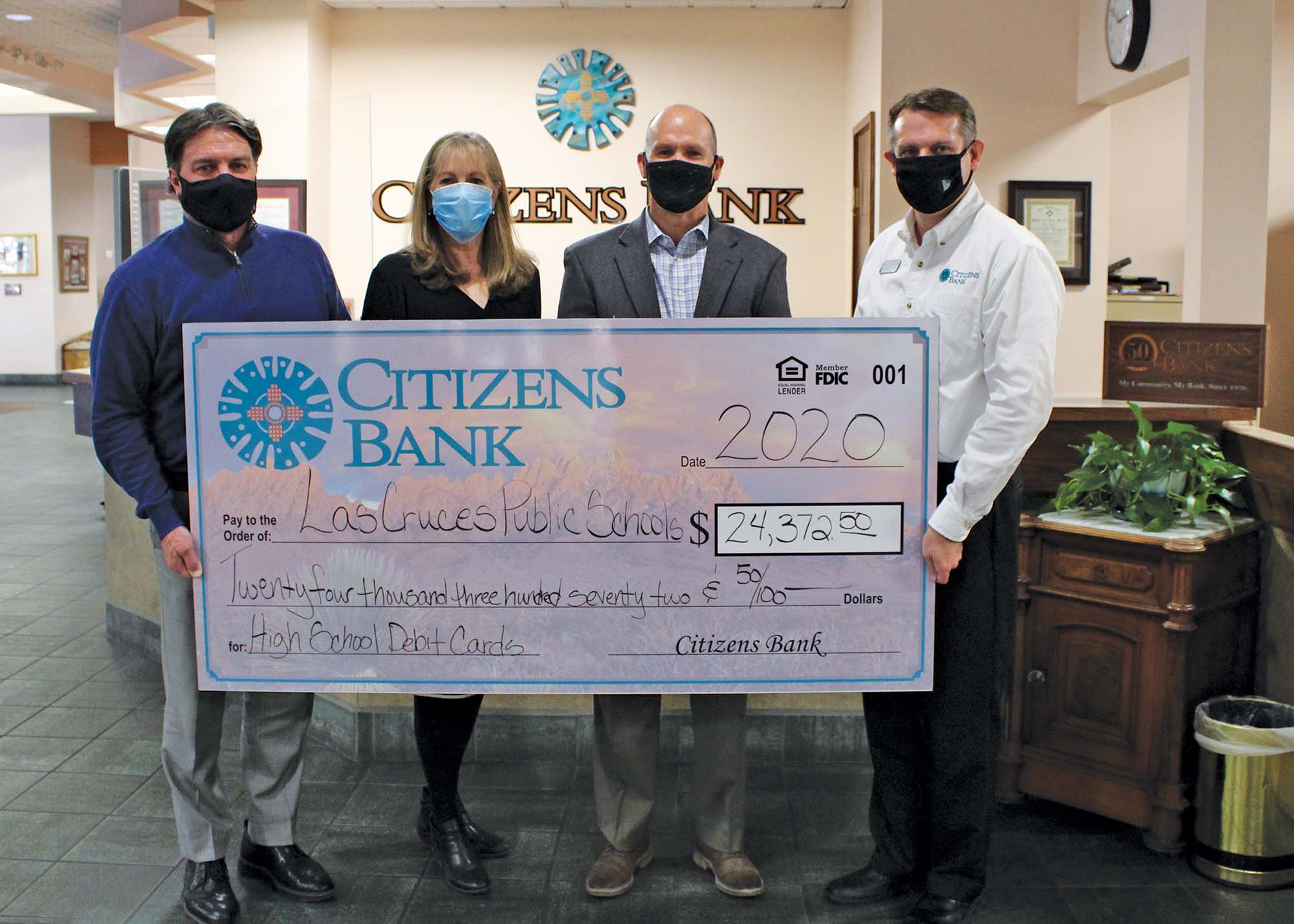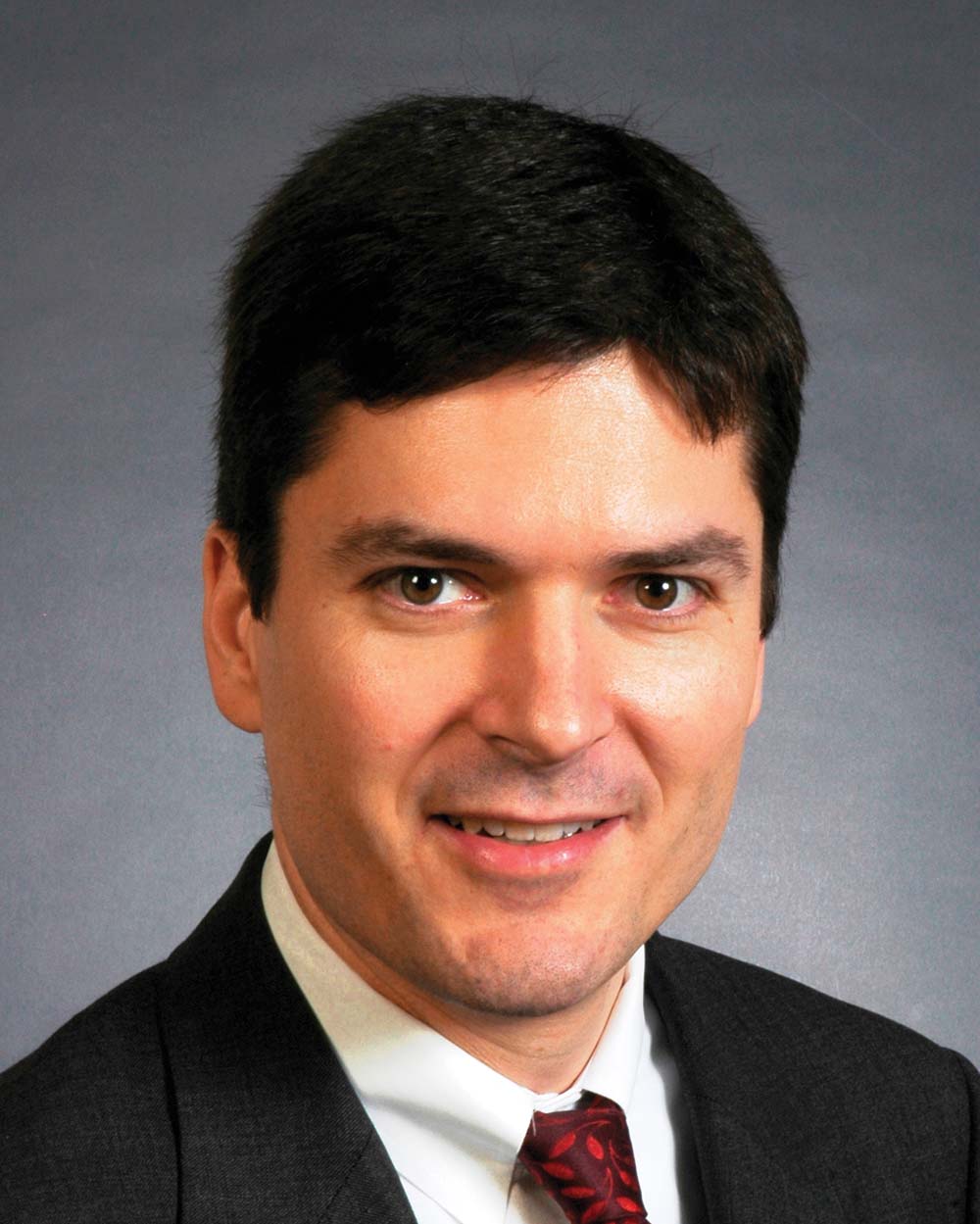 Q&A
Stephen Ranzini, president and CEO
University Bank
Q: Why is your bank successful?
A: We're really good at mortgage subservicing. Our Google ratings are in the upper four stars and our competition is in the lower one star. We are Midwestern people who care about customer service. That business generates a lot of fee income; 85% of our income is fee income.
#8
University Bank
Ann Arbor, Mich.
Assets:
$552 million
Pre-tax ROA:
4.47%
Q: Do you originate mortgages, too?
A: Yes, the subservicing business generates a huge amount of zero-cost escrow deposit money that we lend through mortgage origination. We are one of the largest VA [Department of Veterans Affairs] lenders in the U.S., and we are a leading faith-based lender.
Q: What was COVID-19's impact?
A: The reaction of the Federal Reserve to the shutdown of the economy had a major impact on interest rates. That caused a capacity constraint in the mortgage industry, which caused margins to go up. The economics were so compelling that in March we switched to 100% securitization of all of the loans that we were originating.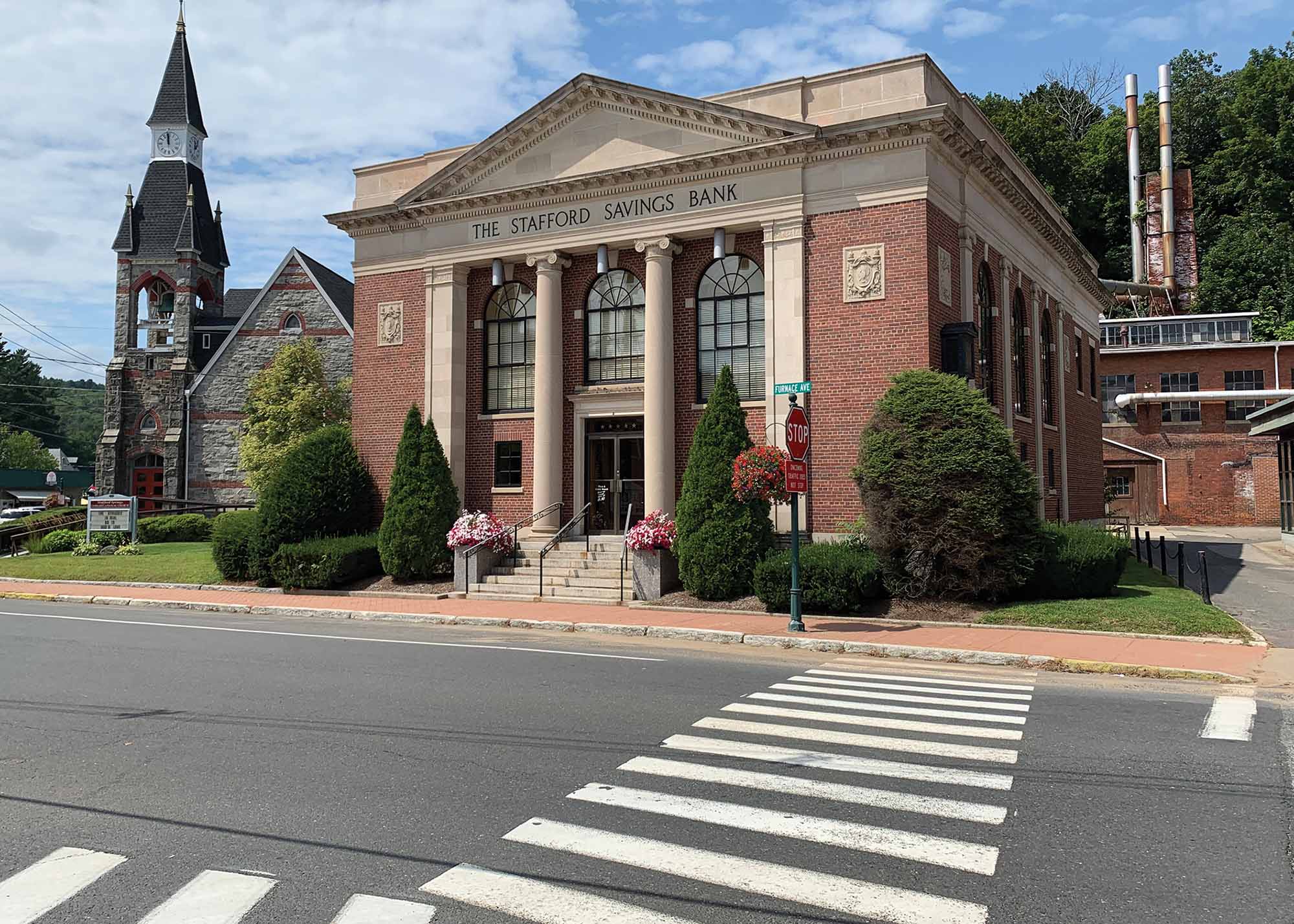 3 MINUTES WITH…
F. Winfield Trice Jr., president and CEO
Stafford Savings Bank
F. Winfield Trice Jr. doesn't attribute Stafford Savings Bank's success to cutting-edge technology. Rather, he credits it to a focus on old-fashioned bank services.
#6
Stafford Savings Bank
Stafford Springs, Conn.
Assets:
$340 million
Pre-tax ROA:
6.71%
"It's more about what we're not doing," says Trice, president and CEO of the Connecticut community bank. "Stafford Savings is a very traditional mutual savings bank in the old-school model. We only originate residential mortgages for our own portfolio; we never sell, and we never buy. And our branches are only in the town of our origin, Stafford Springs. We don't do business lending, we don't do any indirect auto; no leasing, none of the fancy things."
How does Stafford Savings Bank succeed without these things? One advantage is that, due to its founding in 1872, it's grandfathered out of regulations that limit its ability to own common stocks, so it earns enough investment income to remain traditional.
"It gives us license to do exactly what our customer base wants," Trice says. "One of our popular services is the telephone banker, where you punch in '8' to get your balance. This is ancient high technology, but many of our customers don't have smartphones or computers. Other banks would say 'enough is enough' and get rid of it, but we keep it."
» MORE THAN $1 BILLION
By Colleen Morrison
More than $1 Billion

Rank
Bank Name
City
State
3-yr average pre-tax ROA
1
NBKC Bank
Overland Park
KS
10.86
2
Gateway First Bank
Jenks
OK
6.02
3
Plains Commerce Bank
Hoven
SD
5.43
4
BNC National Bank
Glendale
AZ
3.64
5
Northpointe Bank
Grand Rapids
MI
3.56
6
Metro City Bank
Doraville
GA
3.39
7
First Savings Bank
Beresford
SD
3.02
8
Sutton Bank
Attica
OH
2.68
9
Stearns Bank National Association
Saint Cloud
MN
2.68
10
First Savings Bank
Jeffersonville
IN
2.68
11
United Texas Bank
Dallas
TX
2.62
12
Central Bank
Provo
UT
2.59
13
Wallis Bank
Wallis
TX
2.58
14
Citizens National Bank of Texas
Waxahachie
TX
2.51
15
MVB Bank, Inc.
Fairmont
WV
2.48
16
Cross River Bank
Fort Lee
NJ
2.45
17
PCBB
Walnut Creek
CA
2.44
18
Cache Valley Bank
Logan
UT
2.42
19
The Bank of Commerce
Idaho Falls
ID
2.42
20
Citizens First Bank
The Villages
FL
2.41
21
Timberland Bank
Hoquiam
WA
2.37
22
Bank of Utica
Utica
NY
2.36
23
Centennial Bank
Conway
AR
2.36
24
Plumas Bank
Quincy
CA
2.32
25
Cedar Rapids Bank and Trust Company
Cedar Rapids
IA
2.29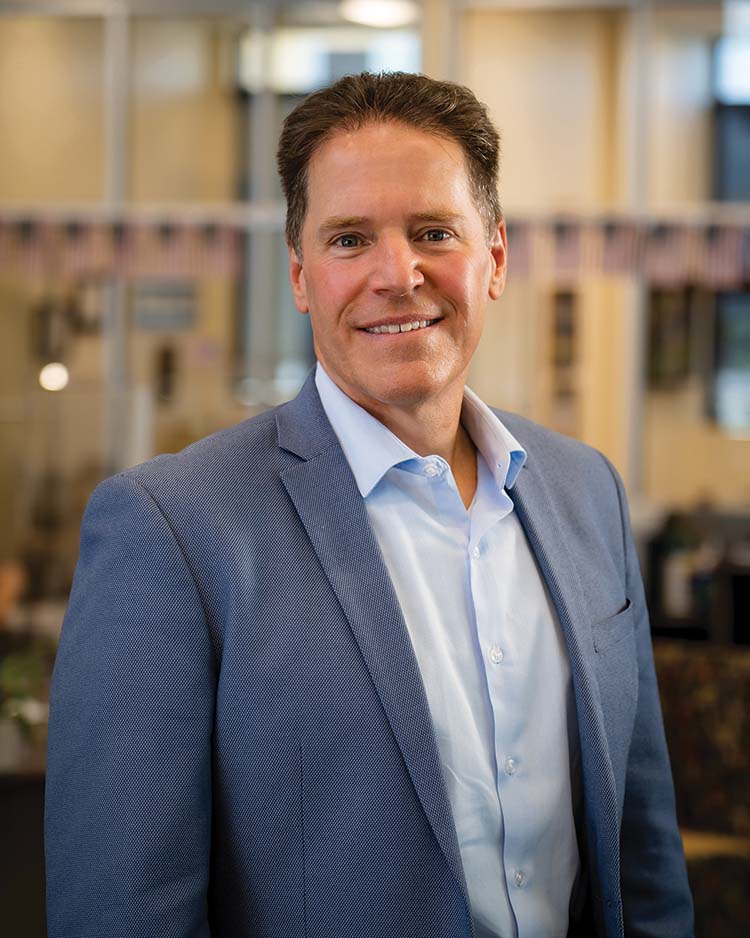 3 MINUTES WITH…
Andrew Ryback, president and CEO
Plumas Bank and Plumas Bancorp
What makes Plumas Bank so profitable? In a nutshell: diversification.
The Quincy, Calif.-based community bank is diversified not only in the geography of each branch and its respective customer base, but also in its loan variety and sources of fee income, according to president and CEO Andrew Ryback. "We're unique among California community banks in that 10% of our loan portfolio is in agriculture," he says. "We also have an indirect auto lending portfolio, buying paper from car dealerships around northern California."
#24
Plumas Bank
Quincy, Calif.
Assets:
$1.2 billion
Pre-tax ROA:
2.34%
Plumas Bank also differs from many community banks in the region in that it doesn't rely solely on commercial real estate lending, Ryback says. Instead, the bank is involved in Small Business Administration (SBA) 7(a) lending.
This should be lucrative in 2021, as the SBA is guaranteeing 90% of each loan, up from the typical 75%. Plus, it is waiving associated fees on the loans to encourage small business financing during the pandemic, and the government is making at least the first three loan payments.
In addition to gains on sales of the guaranteed portion of SBA loans and servicing fees on the portion it retains, Plumas Bank garners interchange revenue related to customer debit card usage, as well as service charges on retail and other business clients.
"All of this diversification provides growing and sustainable income streams," Ryback says. "We want to make sure that when one of our sources of income is disrupted, such as tourism in some markets due to the pandemic or tariffs put on some ag products, we have other sources of income to generate profitability."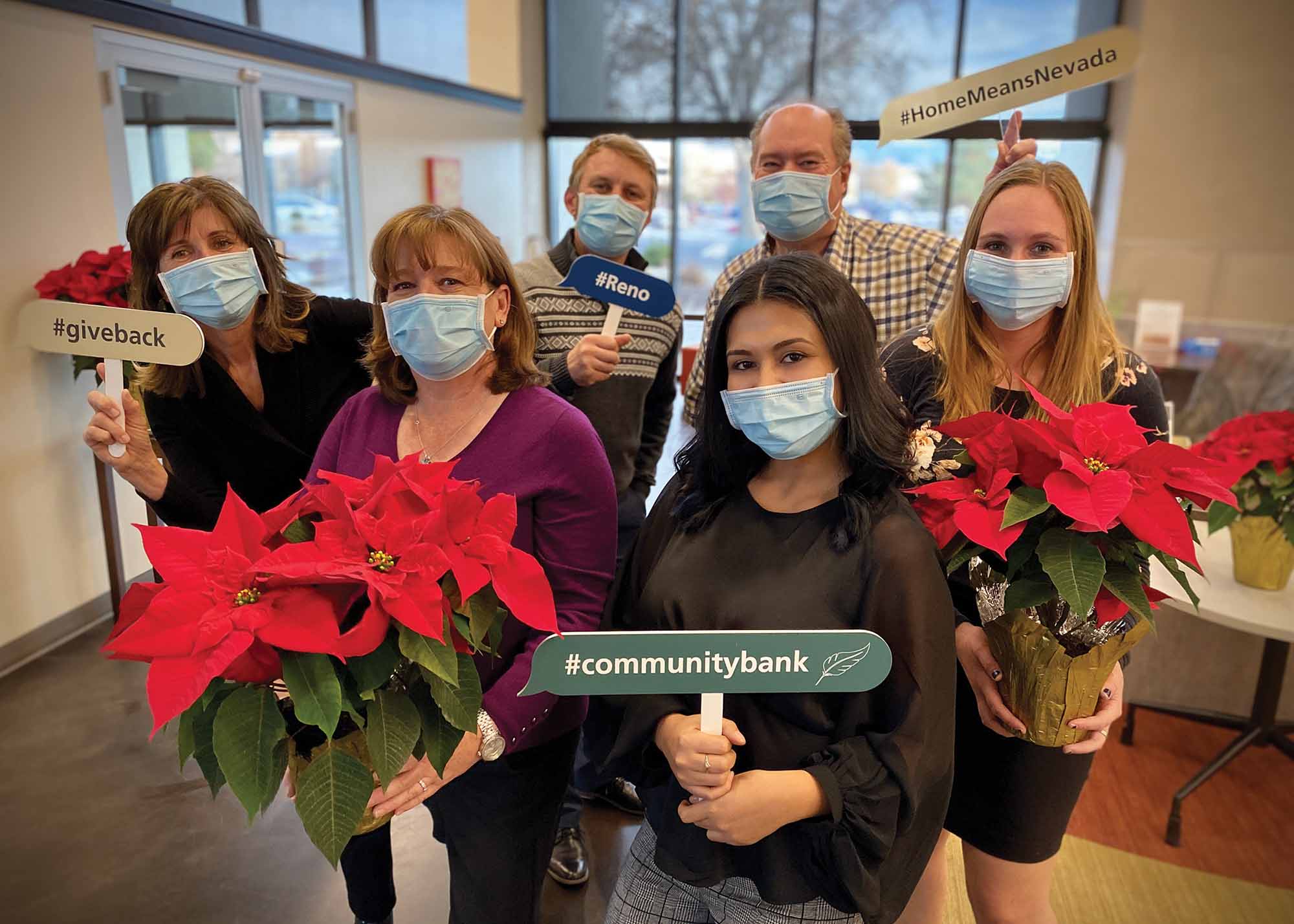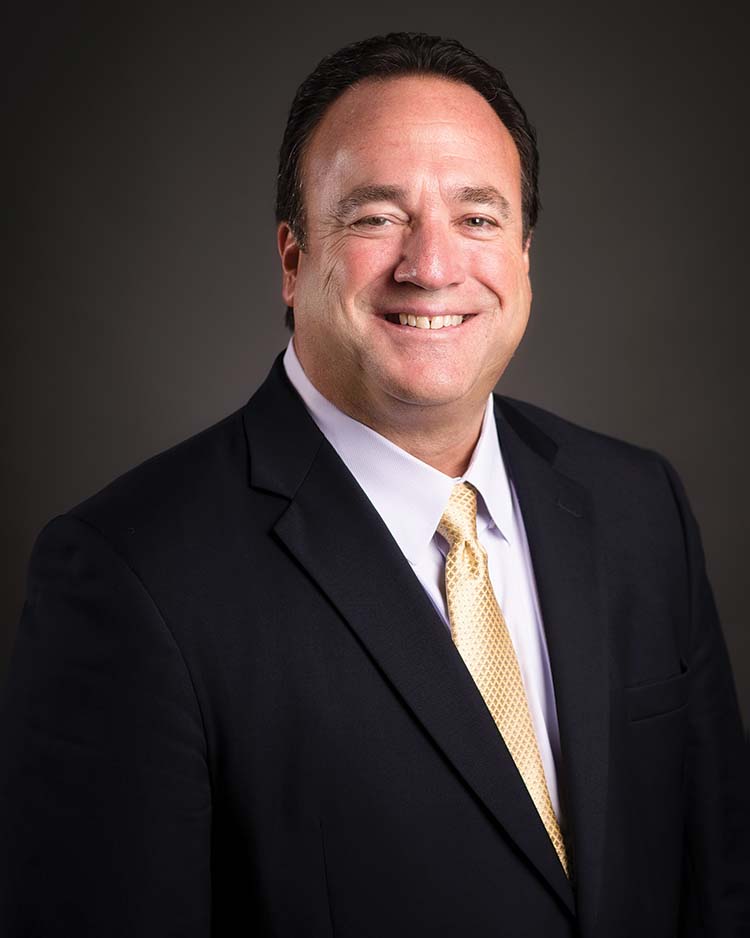 Q&A
Charles Williams, president and CEO
Northpointe Bank
Q: What are your keys to success?
A: While 2020 was an outstanding profitable year by any measure, for us, the most positive metric is the consistency of our performance in the last five or six years in different interest rate environments. This is key to being successful when you're primarily in the consumer mortgage business space. The diversification of our business units provides strength for us. For example, when interest rates rise and mortgage volume slows down, servicing and the value of servicing increases. When interest rates fall, originations pick back up and that helps offset the slowdown in servicing.
#5
Northpointe Bank
Grand Rapids, Mich.
Assets:
$3.7 billion
Pre-tax ROA:
3.56%
Q: How does your nationwide deposit-gathering fit in?
A: We have one branch in Grand Rapids, Mich., so essentially we're a virtual bank. We have a nationwide online platform for collecting deposits. Our deposit savings rates are among the best rates in America, something we're able to offer because we don't have the typical brick-and-mortar costs. We also link our home loans accounts to deposit accounts for our customers, which helps promote deeper customer relationships. Plus, we offer discounts if customers elect to have automatic payments, so we get better loan performance as well.
Q: How important is relationship building to Northpointe Bank?
A: I want to emphasize that people are at the center of everything we do. We build trust and lifelong relationships with both our employees and the customers we serve. Our success is based on our employees who are committed to treating every customer like [they're] their only customer and we treat every employee like [they're] our only employee.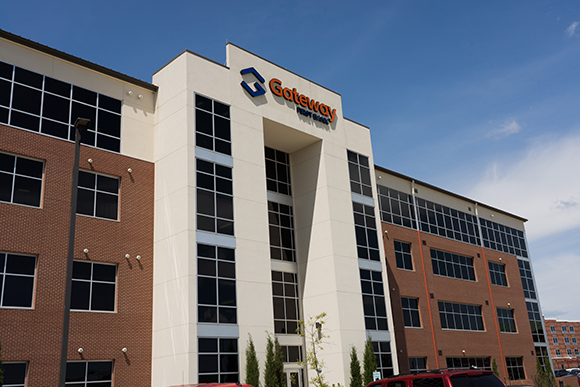 #2
Gateway First Bank
Jenks, Okla.
Assets:
$1.9 billion
Pre-tax ROA:
6.02%
3 FACTS ABOUT…
Gateway First Bank
As many homeowners took advantage of lower interest rates and refinanced their mortgages, Gateway First Bank logged its best year of residential mortgage production yet. The community bank funded more than $1 billion in residential mortgage loans for six of the 12 months of 2020, including an all-time monthly record of $1.1 billion in October. Gateway First Bank funded more than $11.3 billion in mortgage loans overall, beating its previous record year of $7.7 billion in 2019.

Despite the pandemic, the bank was able to maintain its pace by transitioning its 1,400 employees to remote work within two weeks.

Gateway First Bank's continued growth was also made possible by the opening of 17 new mortgage centers, bringing its year-end number of centers to 163. Another eight were expected to open during the first quarter of 2021. The bank is now in 42 states and Washington, D.C.
How we compiled these rankings
ICBA compiled this year's rankings with the aim of recognizing community banks that are consistent high performers. Using FDIC data, we took into account pre-tax return-on-assets (ROA) figures from the past three years, with the most recent year weighted at 3x, second most recent year at 2x and third most recent year at 1x. We then divided the community banks into three broad segments based on asset size and ranked each segment based on our three-year weighted average ROA. A bank must have a rating of C or higher by Kroll Bond Ratings (formerly LACE) to be considered for ranking.
---
William Atkinson is a writer in Illinois. Ed Avis is a writer in Illinois. Katie Kuehner-Hebert is a writer in California.