What great resignation? In our annual workplace survey, employees of ICBA's best community banks to work for told us they benefit from engaging cultures, opportunities for advancement and innovative benefits.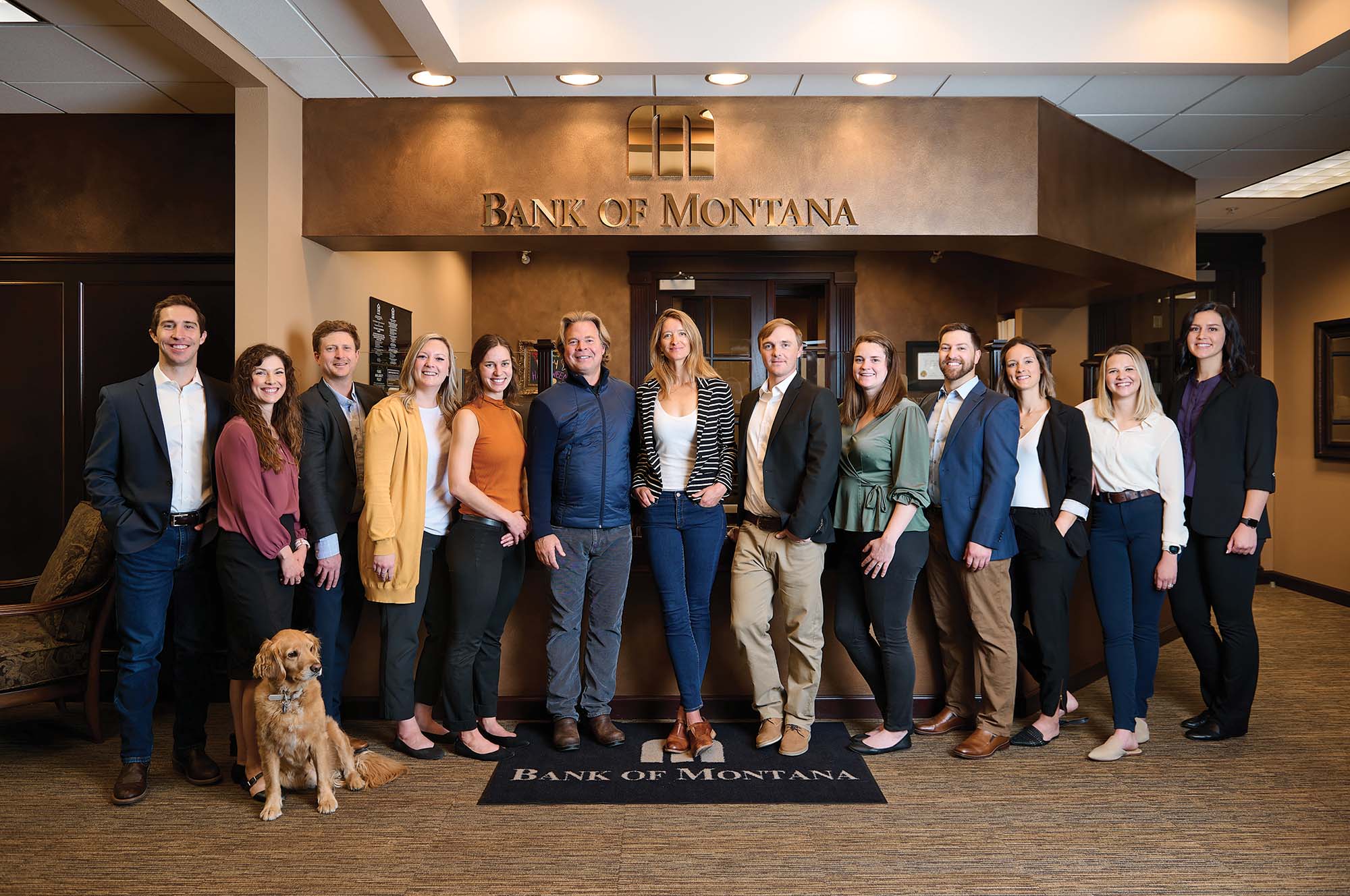 » LESS THAN $250 MILLION
Bank of Montana: Breaking the mold
By Roshan McArthur
Name:
Bank of Montana
Assets:
$246 million
Location:
Missoula, Mont.
When a community bank's employees refer to it as "a second family," it speaks volumes, and that's exactly what we heard from the team at Bank of Montana in Missoula, Mont. They describe the bank's culture as one of hard work but constant support—a place where their voices are heard and their achievements celebrated.
An entrepreneur with a background in accounting and finance, CEO and chairman of the board Thomas Swenson set up Montana Business Capital Corporation in 1998 with a focus on job creation and economic development lending. On Thanksgiving 2007, he founded Bank of Montana, which now has one branch and 13 employees.
We have health insurance that's 100% paid by the bank, and we established two funds that are designed to cover the deductibles for family members, kids, the full gamut."

—Tom Swenson, Bank of Montana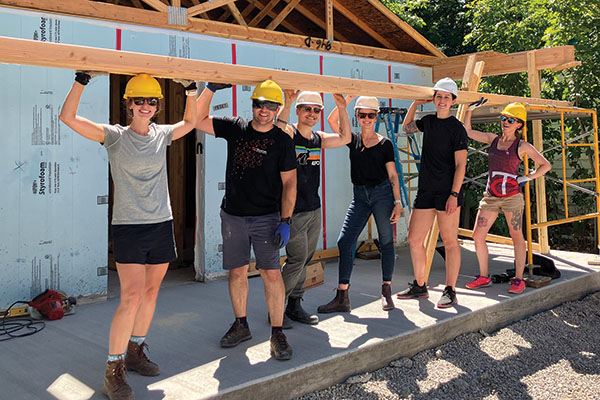 Swenson's goal has been to create a team of individuals who can manage themselves but also function well together. As a result, the $246 million-asset community bank intentionally has no tellers; instead, everyone has a variety of roles designed to give them a sense of ownership. Dogs are welcome in the workplace, and there's a steady supply of snacks for any of the 11 children of staff members who may happen to stop by.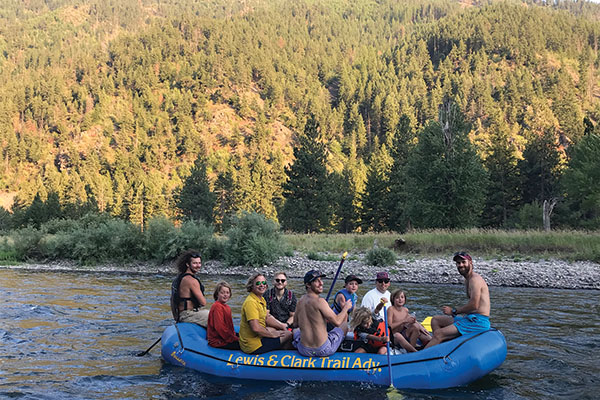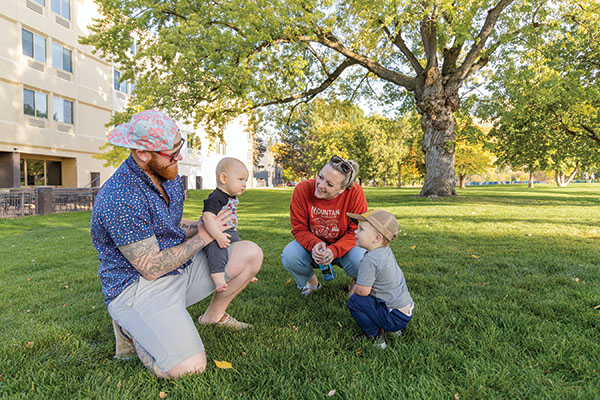 "We want to encourage family involvement and strong relationships, so we try to do things that reflect that in a tangible way," Swenson says. "We have health insurance that's 100% paid by the bank, and we established two funds that are designed to cover the deductibles for family members, kids, the full gamut."
In fact, Bank of Montana is ranked number one out of 38 banks in the state for average salaries and benefits, according to FFIEC data. The bank issues time-of-need bonuses, extended maternity and paternity leave, and even sabbaticals.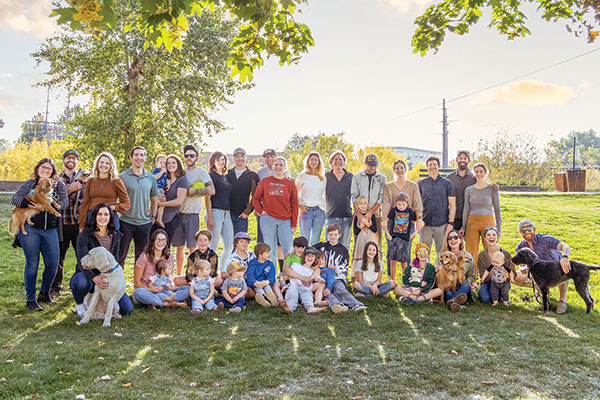 Reasons to stay
"Once we've been here for 10 years, we are awarded a three-month paid sabbatical," says Emilie Johnston, chief operations officer. "Two of us have gotten to take it so far. I took a month, and my husband and I fixed up the house a little bit, and then we did a West Coast trip and went to Europe for a month. It was very well spent!"
When asked how it feels to work with a company that gives benefits like that, she says, "I don't know if there are words. I don't know how to describe that feeling, honestly. But you don't want to work anywhere else, right?"
Swenson believes in giving his team reasons to stay. "One of the things that we felt caused people to leave is the feeling of being trapped, that you can't have the life experiences that you'd like," he says. "So that was the origin of the sabbatical. How about encouraging people to go take that lifetime break? But they don't have to quit to do it."
Team members who want to invest in training are encouraged to do so. One just completed her CPA exam, passed a mortgage underwriter training program and ran the Chicago Marathon. "We strongly believe in empowering people so that they're the best selves that they can be," Swenson says. "Rather than trying to control them, we give them a sense of freedom to perform. I've had people say to me, 'Aren't you concerned that they'll quit?' We're not scared of that. We don't operate from a position of fear."
Can Bank of Montana's success be replicated?
When asked what advice he has for other banks, CEO Tom Swenson is quick to stress the unorthodox nature of his community bank and that what works for his team may not apply to others. "We're on the perfect path to exactly where we are, but I don't know that I can repeat it," he laughs.
Emilie Johnston, COO, believes investing in employees is key. "You've heard the phrase 'The client comes first,' 'The client's always right'?" she asks. "A lot of the time, they are, but a lot of the time, making sure your employees are happy will make your clients happy.
"Tom is the majority shareholder of our holding company," she adds, "but he never refers to us as his employees. He always refers to us as his coworkers. I think that simple verbiage change shows everyone that they are an integral part of the team."
---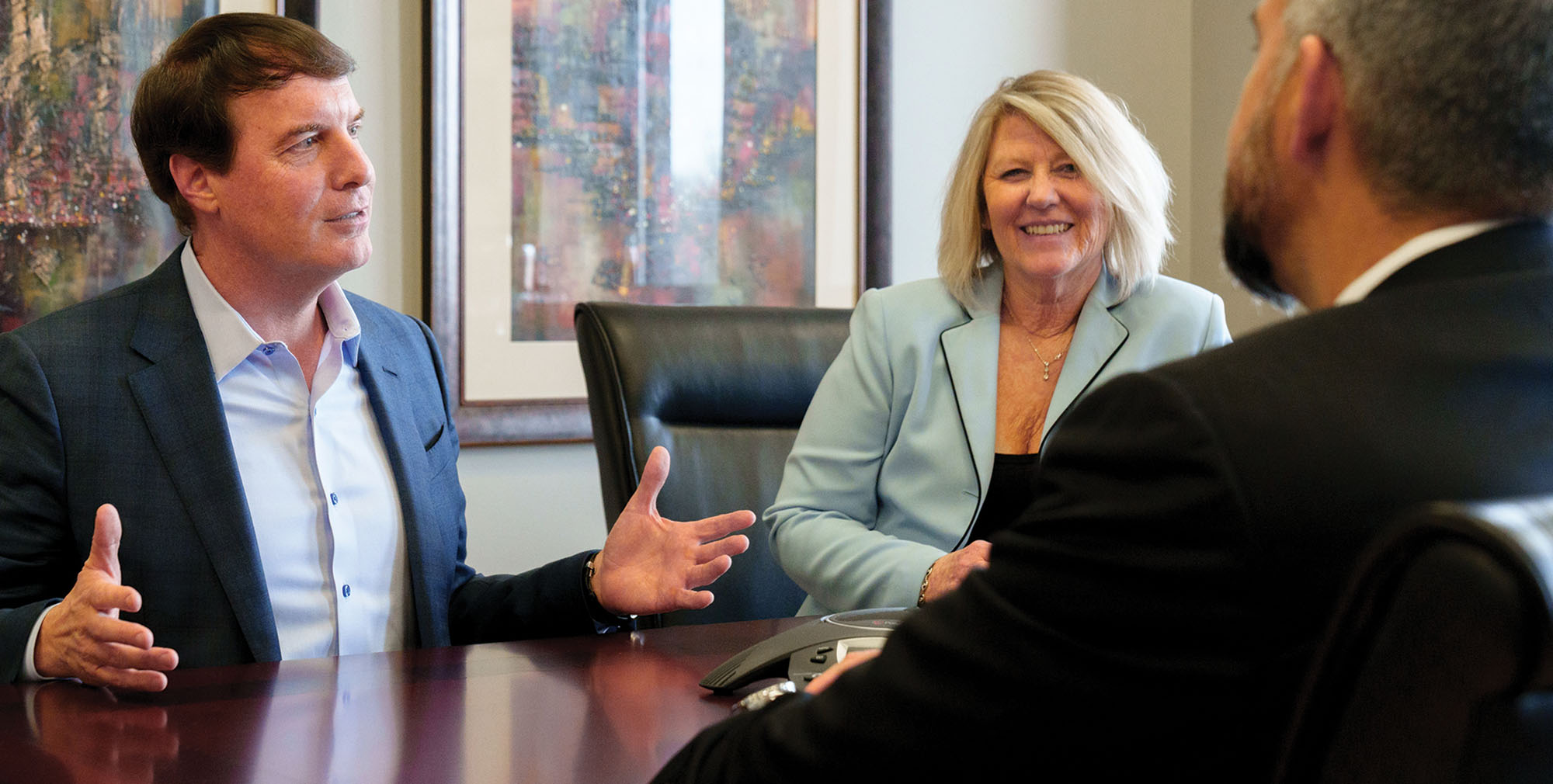 » $250 MILLION TO $499 MILLION
Grand Ridge National Bank: The premier league
By Roshan McArthur
Grand Ridge National Bank

Assets:
$325 million
Location:
Wheaton, Ill.
Ask employees at Grand Ridge National Bank (GRNB) in Wheaton, Ill., what they love about working there, and the list is pretty exhaustive. A catered lunch once a week, baked goods for breakfast on Monday mornings, and birthday, anniversary and retirement celebrations all rank highly.
But those treats are balanced with benefits that include 100% health insurance coverage and a 401(k) matched from the very first day of employment. Other benefits include flexible schedules, the option to work remotely as needed and flexible paid time off.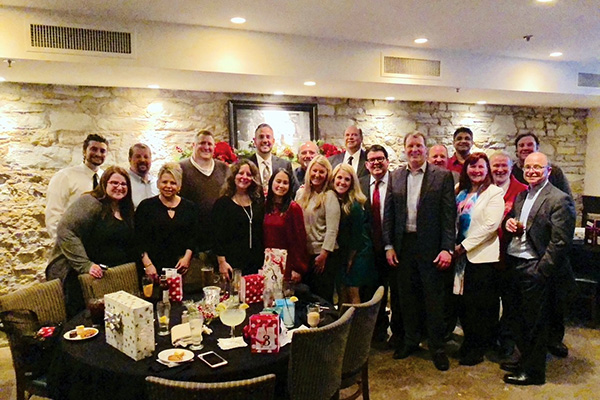 This all contributes to what many describe as a healthy work-life balance, with plenty of opportunities for growth. It's a hardworking environment but one where leaders have an open-door policy, encourage employees to make their own decisions and are highly supportive of professional development.
As team members describe it, theirs is "a culture of value and care." They also say that "GRNB doesn't take shortcuts when it comes to taking care of its employees and ensuring their happiness at the bank and in their role."
As a result, it's not surprising to hear that employee turnover at the bank over the past 12 years has been close to zero.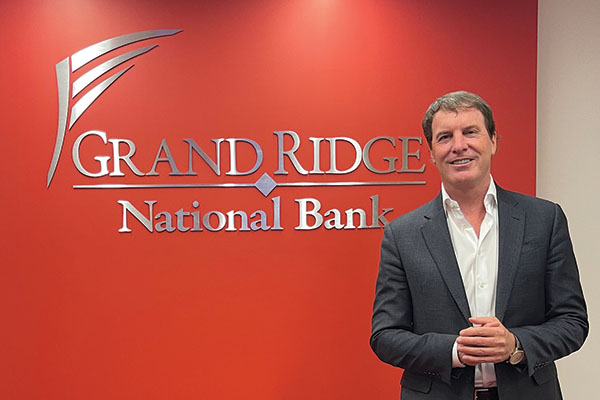 120 years in the making
Founded in 1903, Grand Ridge National Bank has grown from around $30 million in assets in 2010 to approximately $325 million today.
Describing itself as a "boutique banking company," GRNB now serves small to mid‑size businesses and individuals throughout Illinois, Wisconsin, Indiana and Florida. Its Tampa Bay, Fla., office opened in 2020.
There is a team pride in our culture for the strong success and quality of work that we accomplish together."

—Mark Scheffers, Grand Ridge National Bank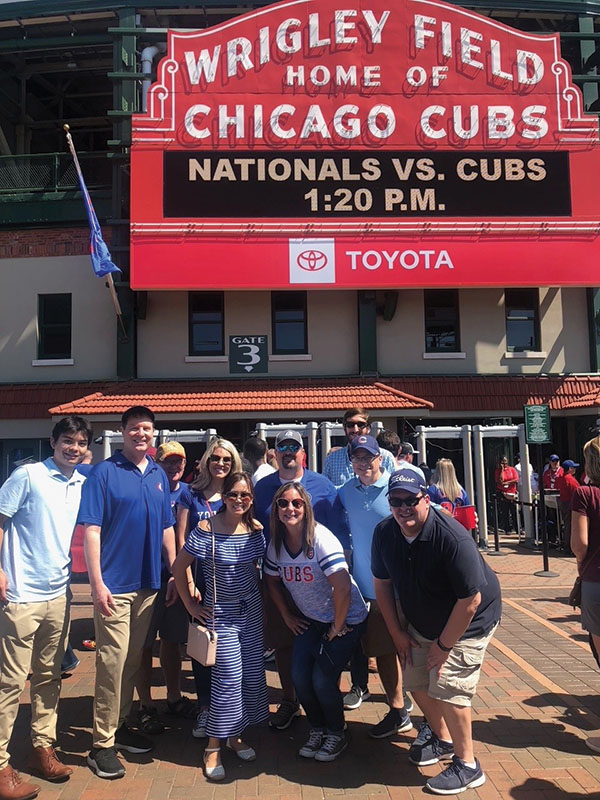 Commitment to growth
"Our culture starts at the top," says chairman and CEO Mark Scheffers. "Our leadership consistently articulates and demonstrates a commitment to being a great place to work."
GRNB's high performance and success as a company provides team members with opportunities to grow and gain experience.
"We have established a culture where colleagues are highly supportive of each other, which provides for a great team environment," he adds. "There is a team pride in our culture for the strong success and quality of work that we accomplish together."
Educational benefits
To promote professional growth, the bank provides customized training, both one-on-one and for teams, as well as outside conferences and webinars.
"We meet with our team members individually every year to discuss their goals and objectives," Scheffers says, "and then work together with them to help them to achieve them."
It would be remiss to end this story without mentioning the VIP baseball and basketball tickets that almost every team member mentioned in their survey response.
"We provide all our employees with complimentary use of VIP tickets to sporting events like Chicago Cubs or Chicago Bulls games," says Scheffers, "with access to all-inclusive clubs for food and drinks, where they can bring and entertain their family and friends, all at no cost to our team members or their guests."
Sounds like a winning formula.
Don't settle for less than the best
Asked what advice he has for other banks hoping to emulate Grand Ridge National Bank's success, chairman and CEO Mark Scheffers believes a commitment to being "premier" is key. By that, he means "excellent, industry-leading, among the very elite or best in class." Apply that goal, he says, to the way you treat your team members and your customers and to how you conduct yourself financially.
"If a company is not successful in any of those three key areas," he says, "then it ultimately cannot sustain being a great place to work."
---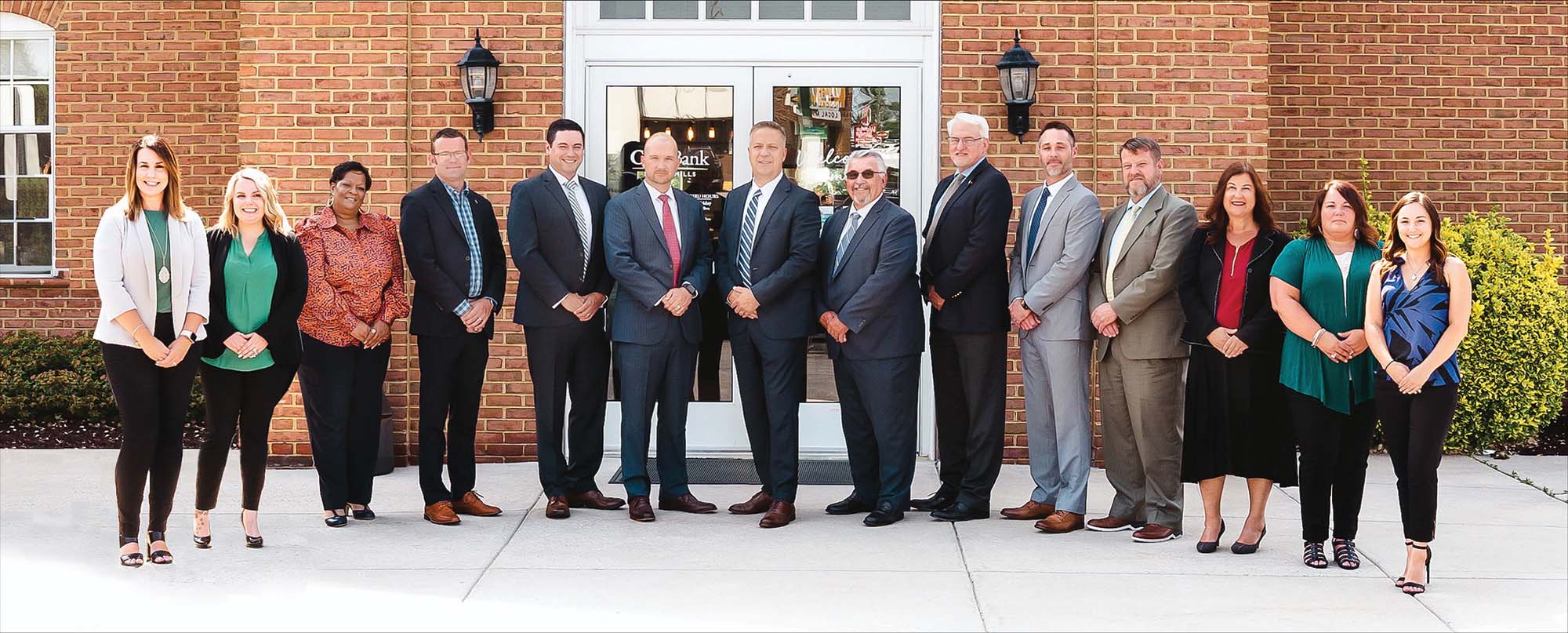 » $501 MILLION TO $750 MILLION
CNB Bank: A strong culture of learning
CNB Bank

Assets:
$530 million
Location:
Berkeley Springs, W.Va.
By Bridget McCrea
CNB Bank's employees feel empowered to make decisions, enjoy the open lines of communication that they have with the institution's leaders and often work together to achieve business goals. These are just some of the attributes that make the $530 million-asset community bank in Berkeley Springs, W.Va., a great place to work.
"It's often said that if you keep employees happy, then the customers will take care of themselves," says Mark D. Harrell, president and CEO. "We believe that. We also firmly believe that if we take great care of our associates, those employees will also take great care of our customers."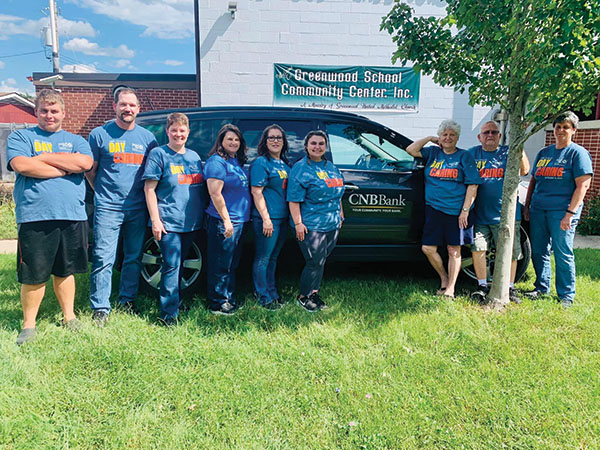 Harrell also credits the bank's board members—the majority of whom are owners—with staying true to CNB's mission and supporting its 104 employees across eight locations. Founded in 1934, the bank serves a rural community where some customers don't even have broadband access, while others commute to neighboring Washington, D.C., for their IT jobs.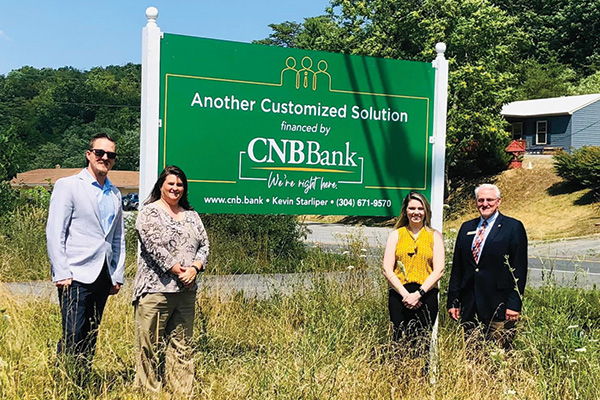 Mentoring is a two-way street
A strong culture of learning is led by Karen Richards, vice president of marketing, who also oversees the creation of career paths for its associates.
A part-time teller who aspires to manage a branch, for example, can work their way up through various tiers and receive bank-provided ICBA Community Banker University courses and self-paced learning throughout the process.
CNB Bank also runs a mentoring program where veteran employees are paired with newer associates who want to learn more about different positions, new skills and career opportunities.
The mentors wind up learning from their mentees as well, making the year-long relationship a win-win for the bank.
"About 12 people have gone through the program, myself included," Richards says. "We get a lot of good feedback from the mentees, but it also winds up being 'reverse mentoring' in that we all learn a lot from the younger associates."
At CNB, employees are encouraged to get to know their customers and to focus on providing solutions as opposed to selling products. Harrell sees this as an important distinction for the bank, which takes care of customer needs by helping them save money, plan their financial futures and gain peace of mind.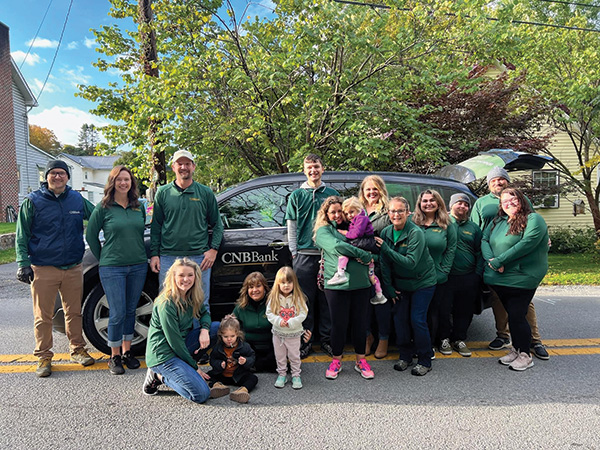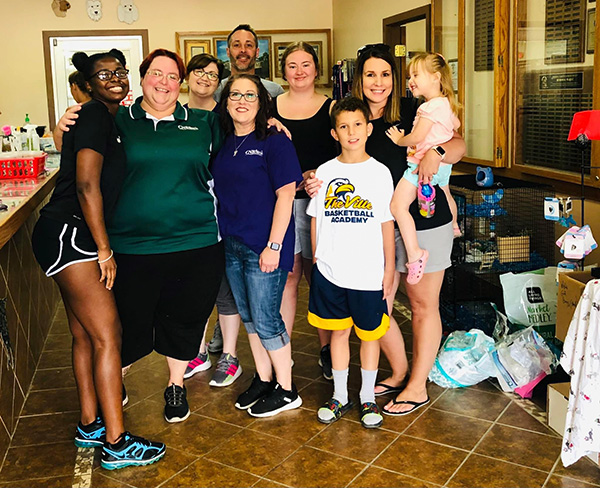 Many times, individual solutions are customized to a specific client's needs. So, if what's offered doesn't match their needs, staff members feel empowered to make decisions that lead to more specific, personalized solutions.
"We work in a highly regulated area, so we stay in our lanes as tightly as we can," says Harrell, "but at the same time, we allow our folks to deliver to customers something that may be tweaked a bit here or there. We don't just use cookie-cutter solutions for everyone, and that's really helped us as a community bank."
This philosophy aligns with the three pillars that CNB rests on: intelligence, experience and customized solutions. "When you have this type of environment, everyone feels good about what they're doing," says Harrell. "We all feel a sense of accomplishment."
Taking a pulse on employee engagement
In today's tight labor market, community banks have to provide opportunities for growth and help employees develop career paths. "If you do that, they will stay with you," says Karen Richards, VP of marketing of CNB Bank in Berkeley Springs, W.Va.
"Ask for feedback and act on it," she continues. CNB has a Leadership Advisory Committee dedicated to this mission. It meets monthly, gathers employee feedback and then presents the information to the bank's senior leadership team.
"We're continually asking associates what we're doing well and where we can improve," says Richards. "Then, the committee discusses the feedback and takes action on it."
Through a recent Pulse Survey, Mark D. Harrell, president and CEO, learned that more than 90% of employees understand what they do every day and how those activities and actions contribute to the bank's mission. "That's unheard of in an era where employee engagement is notably low," says Harrell. And he's right: By Gallup's last count, just 36% of U.S. employees feel engaged in their work and workplaces.
---

» $751 MILLION TO $1 BILLION
Midwest Bank: Where family always comes first
By Bridget McCrea
Midwest Bank

Assets:
$990 million
Location:
Norfolk, Neb.
At Midwest Bank, employees have management's full support and are even encouraged to take time away from work and prioritize family functions. This is one of several reasons why the $990 million-asset community bank in Norfolk, Neb., has very low employee turnover and whose staff has made it one of the best community banks to work for.
"Family is always first," says Sue Bachman, senior vice president and human resources manager for the 150-employee, 10-branch bank. "If Jimmy has his first baseball game on a Thursday, we want you to be there for him." That family time doesn't come out of employees' vacation or sick time, either; it's simply paid time off.
There have been many times when employees' families have had health issues or needs and both ownership and management stepped up and took extraordinary steps to take care of them."

—Doug Johnson, Midwest Bank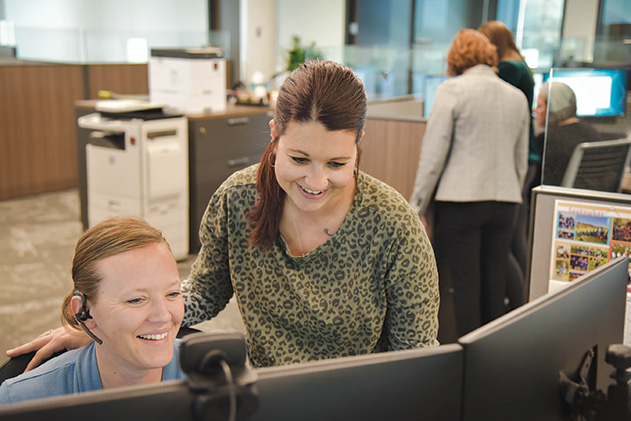 One big family
According to Amy Schroeter, vice president and HR for Midwest Bank, the community bank's family focus extends outside of business hours. The bank's events usually include an invitation for the entire family. And when a spouse or partner walks through the bank's front door, they're treated like family, too.
"Their families become our families," says Schroeter.
A privately owned community bank, Midwest Bank has been in the hands of the Cooper family since it was founded 70 years ago. Over the years, four generations of Coopers have stayed true to their philosophy of working together to operate as a good employer, provide a fair return to shareholders and give something back to the communities the bank serves.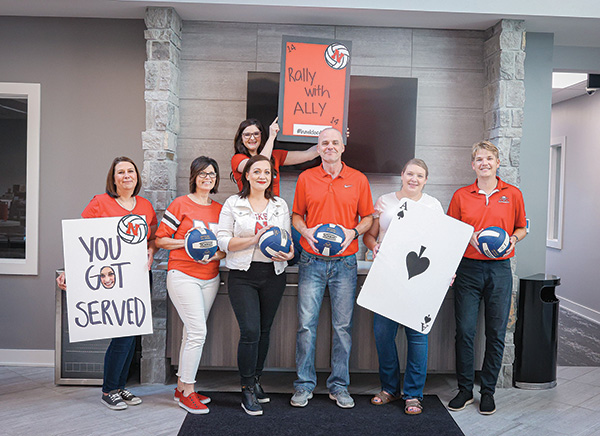 Hire them well, treat them well
Doug Johnson, president and CEO, says Midwest Bank has always focused on hiring good people, knowing that banking skills can be learned. Then, it works hard to treat those people well by supporting them both in and out of work.
"There have been many times when employees' families have had health issues or needs and both ownership and management stepped up and took extraordinary steps to take care of them," Johnson says. "Other employees see that happening and know that's how we do business."
As an employer, Midwest Bank encourages its employees to volunteer in and give back to their local communities. Bachman says the community bank itself is also active in the areas it serves. Working together, the bank and its employees help various charitable and community causes achieve their goals.
Take Midwest Bank's Employee Jean Fund, for example. Associates are free to get comfortable and wear jeans on Friday, but they have to pay for the privilege. The money collected is placed in a fund and then distributed to various community foundations, organizations and nonprofits.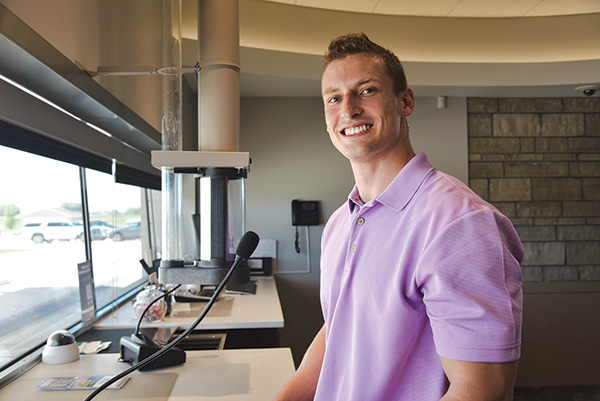 Customers benefit, too
Johnson says the bank's customers also benefit when employees have the autonomy they need to be able to make good decisions and work as a team to achieve business goals. They also readily accept responsibility and take personal accountability for their actions.
This corporate culture has a positive effect on customer service. "Our employees know they can make decisions on the spot that are beneficial to our clients and keep the bank's business interest in mind," Johnson says. He also notes that employees use their best judgment to contribute to and partake in the community bank's success.
"They don't have to always knock on management's door and ask, 'Can I do this?'" he adds. "They have quite a bit of latitude and authority to be able to make decisions."
Create a good culture and protect it
"Don't be afraid to have fun," says Amy Schroeter, vice president and HR at Midwest Bank in Norfolk, Neb. "We get our work done, but we also play Capture the Flag, run contests among the branches and have pumpkin decorating contests in the fall."
Sue Bachman, senior vice president and human resource manager, advises other banks to build a good culture and then work to protect it across the entire institution—even if branches are spread out geographically. "We do all kinds of things to build unity," she says.
The community bank hosts an annual holiday party for all associates and their spouses, for instance, and celebrates Breast Cancer Awareness Month as a team.
Doug Johnson, president and CEO, is involved with the bank's day-to-day operations and its people, which has helped Midwest Bank develop and protect its corporate culture. "He cares about the employees, visits with them and listens to them," says Bachman. "At a lot of companies, associates may never meet and/or see their CEOs. We have one who's very present and involved at all times."
---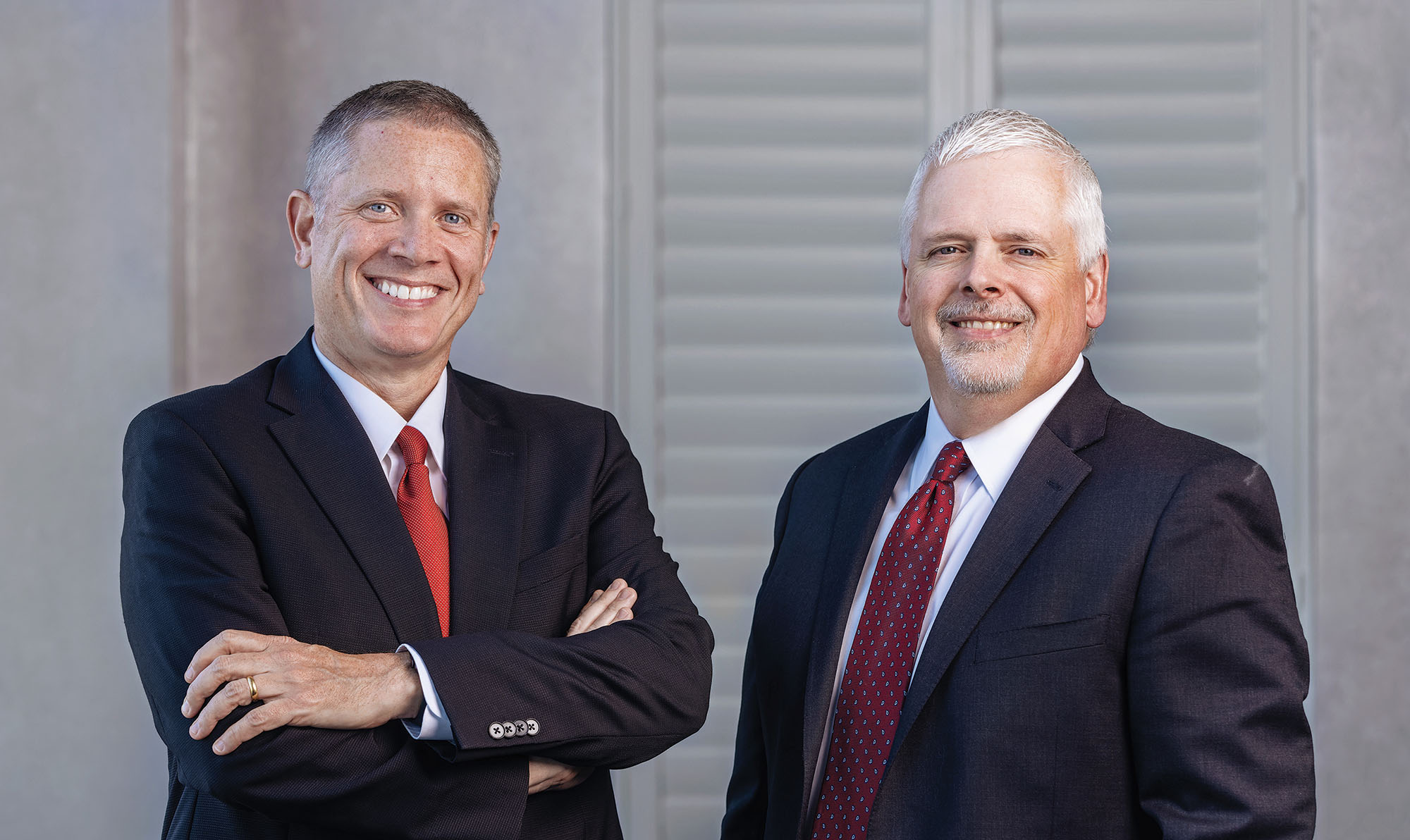 » MORE THAN $1 BILLION
CFSB: A true culture of caring
By Judith Sears
Community Financial Services Bank

Assets:
$1.4 billion
Location:
Benton, Ky.
A culture of service and caring distinguishes Community Financial Services Bank (CFSB), according to Jason Jones, president of the $1.4 billion-asset community bank. "What makes us different is that we do truly care about our bank, our clients, our team and our stockholders," he explains. "Culture for us is not just a noun; it's a verb. It's what we do."
To cultivate a culture of caring, CFSB leaders emphasize frequent and transparent communication throughout the Benton, Ky., bank's eight locations and among its 270 employees. "It's a defined communication strategy to keep everyone in the loop," says Allen Waddell, senior VP and assistant HR director. "Information is shared across the bank, whether it's our financials, strategic opportunities or vision for the future. That extra effort to make sure everybody's on board really sets CFSB apart."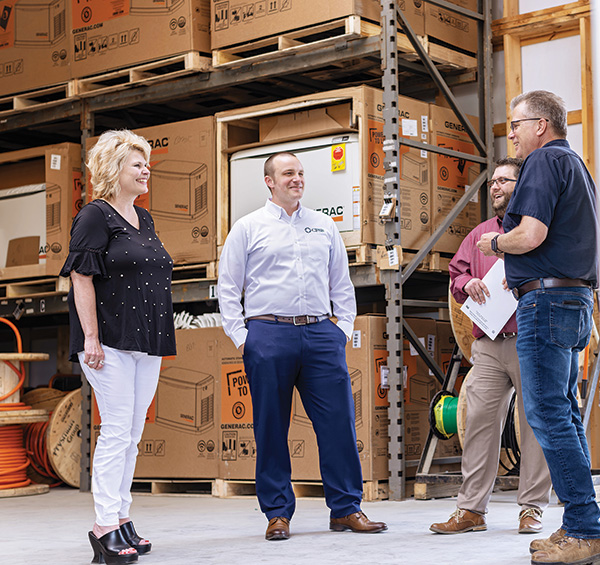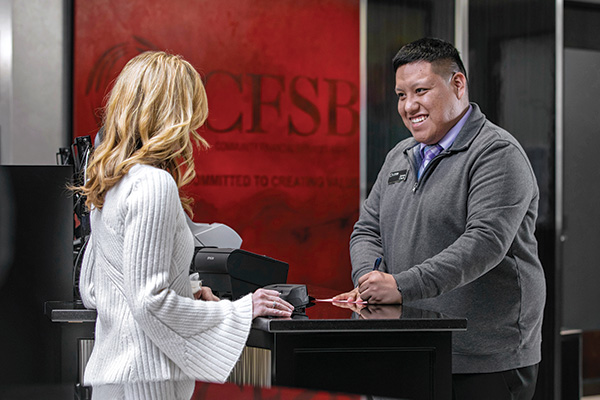 Team connections
Jones and Michael Radcliffe, who is chairman, CEO and chief credit officer, alternate creating weekly videos with news about the community bank that they email to all team members. CFSB team members can submit questions anonymously about any concerns, and Radcliffe and Jones will respond to them on the videos. "We emphasize the ability to talk openly," Jones says. "We are as transparent as we can be."
CFSB's 55 team leaders meet monthly to take a deeper dive into bank accomplishments, project updates and current financial information. These meetings also provide training in specific leadership topics.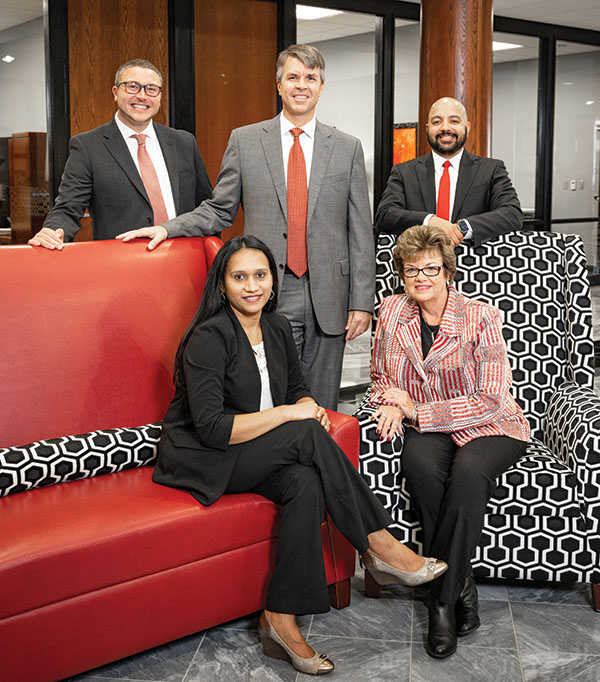 At the individual level, each team leader plans monthly meetings with each of their direct reports. These brief one-on-one meetings give team members an opportunity to talk with their team leader about anything of concern or interest to them. "People feel more comfortable in their own space," Jones observes. "If you put them in a more comfortable position where they know you on a more personal level, it allows them to be more honest."
A robust set of employee benefits further underscores the CFSB culture of caring. The bank pays 100% health and dental and has generous paid time off policies. CFSB also fully funds an employee stock ownership plan (ESOP). "The employees of our bank own roughly 30% of the stock. We are working for ourselves," Jones says.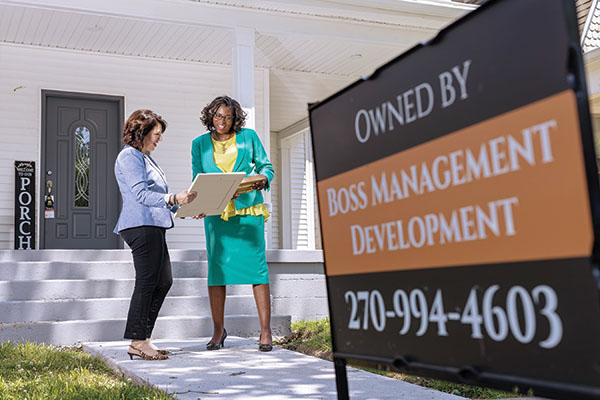 In response to employee suggestions, CFSB recently created a 401(k) program, giving team members the option to diversify their investments.
The bank's calendar is chock-full of celebrations, such as monthly Culture and MVP of Ops Awards and birthday celebrations for each team member. "We are constantly making a big deal out of things and celebrating our team," Waddell notes. Recently, when CFSB's loss mitigation department achieved the lowest delinquency ratio in the bank's history, all 20 members of the department and their plus-ones were treated to an elegant restaurant dinner.
Waddell says team members have responded positively to CFSB's generosity, generating a virtuous cycle. "This year we're on track to have our most profitable year in our history," he says. "Whenever we take care of our team in salary and benefits, they take care of our clients. When our clients are taken care of, we will be profitable."
Training cultural specialists
CFSB's Specialist Program is one way the bank circulates its cultural values. Over 12 months, selected team members shadow every department in the bank for a half day, once a month. Self-study guides and monthly meetings guide participants' experience.
Jason Jones, president of the Benton, Ky.-based community bank, believes the program has had several good outcomes. Team members gain a more comprehensive view of the bank and an appreciation for different responsibilities. They also get the opportunity to mix with team members from different departments. Some participants discover new areas of interest.
The CFSB Specialist Program participants update the self-study department guides each year, ensuring the information is up to date and providing an invaluable feedback loop for management. "It helps us to be in touch," Jones says. "It creates teams where people want to be where they are. It's a win-win for team members and the bank."
Data Dive
What do community bank employees reveal about their workplaces and the industry more broadly in 2022?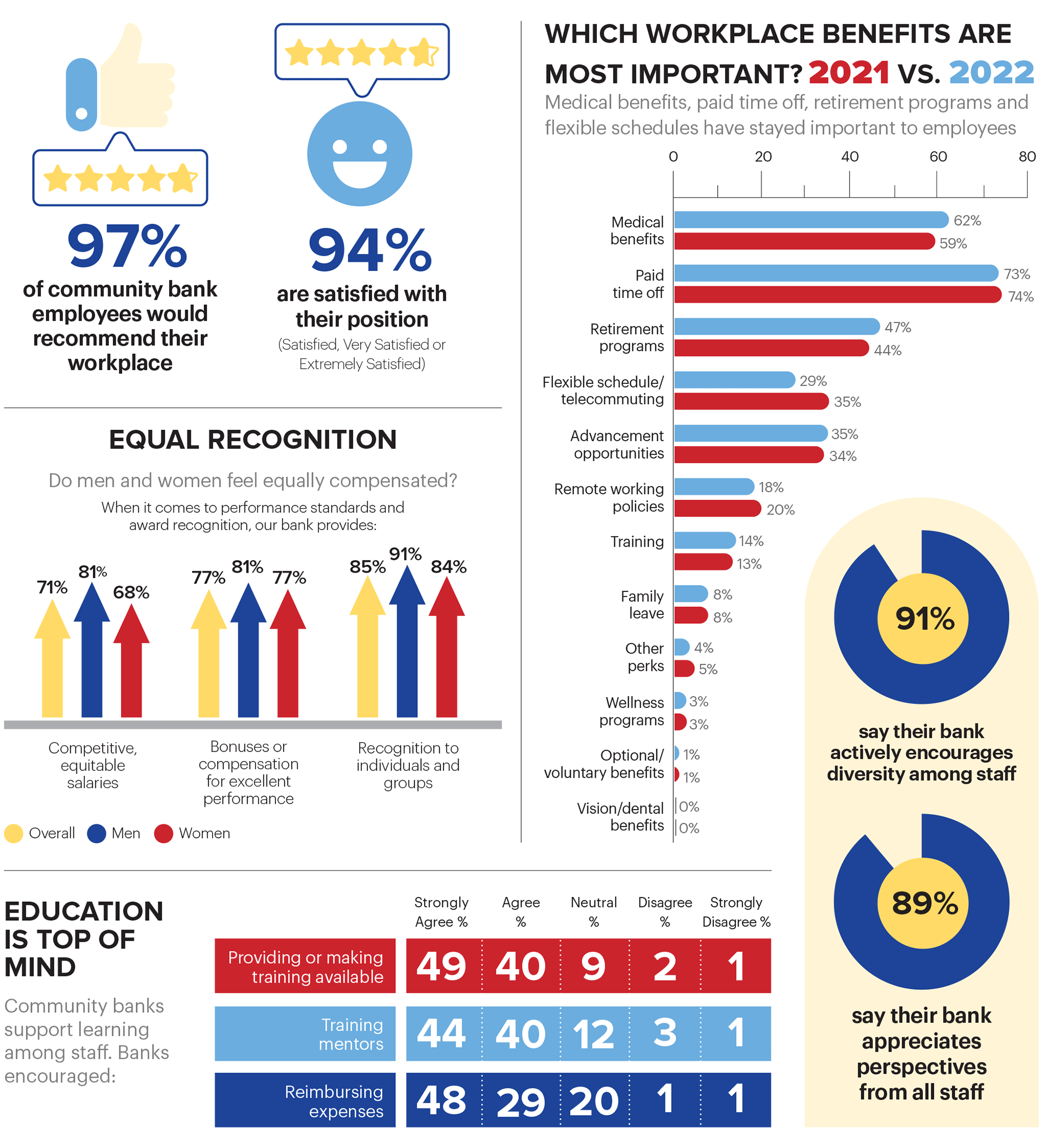 Methodology
Each self-nominated community bank's full-time employees were asked to complete a workplace survey hosted by Avannis, an independent research agency. Access to the survey was protected by a PIN unique to each bank. Only community banks that met a minimum of 40% employee participation were eligible for recognition. The survey consisted of 48 scaled responses, and from that an "index" or composite score was calculated. The index represents the average percentage of employees who gave the top rating (Strongly Agree) across all questions. For example, a bank whose employees selected only the most positive responses would achieve an index score of 100%. Eligible banks were then sorted into five asset classes. The community bank with the highest index score in each asset class was chosen as the winner in that class.
---
Roshan McArthur is a writer in California. Bridget McCrea is a writer in Florida. Judith Sears is a writer in Colorado.