Tenacious. Trustworthy. Thoughtful. Genuine. Professional.
These descriptors read like a checklist of desired executive attributes, and yet, they offer only a sampling of the words colleagues and friends use to describe Terry Jorde, ICBA senior executive vice president and chief of staff.
"She's a remarkable leader," says Lindsay LaNore, group executive vice president and chief learning and experience officer at ICBA. "She's not only a leader at ICBA but also a leader of the industry and previously at her bank. Her strength in leadership has been a constant."
As Jorde prepares to retire in April 2023, she leaves a legacy that includes both her efforts to support community banking and the personal relationships she has established along the way. But if you ask her, it's all in a day's work.
"Being a community banker is really an amazing career," Jorde says. "It has been so fulfilling, and everything you put into this industry, you get back and more."
That may be true, but those who know her point to the ways she has shaped industry outcomes and ICBA's direction over the years.
The consummate professional
"Her story is one that will inspire future generations of community bankers," says Rebeca Romero Rainey, ICBA president and chief executive officer. "The way she led the organization, the way she led as a community banker, it was about constantly putting the industry first. Terry led the way for so many of us to think about how we can make an impact in just raising our hands and getting involved, and her impact has gone so far beyond that."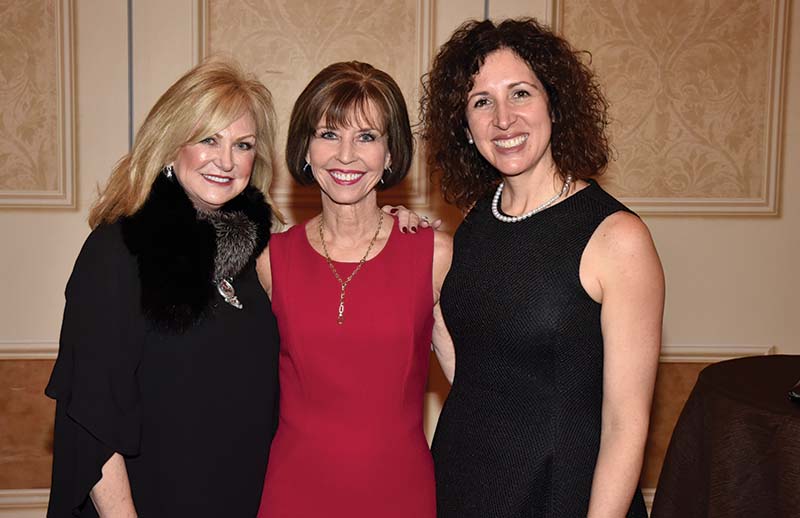 With a career in community banking under her belt, Jorde lives and breathes the values of the industry and exemplifies what it means to be a community banker. However, when she reflects on her college-aged self, Jorde confesses she had a very different trajectory in mind.
"I lived in a suburb of Chicago and got my finance degree from the University of Illinois," she says. "I was a city girl and had every intention of going to work at some big bank on Lake Shore Drive in Chicago."
"When something isn't right, I just feel like I've got to speak up about it … I felt the obligation early in my career to speak up and push myself outside of my comfort zone, and that's how I became engaged [with ICBA]."

—Terry Jorde, ICBA
Fortunately for community bankers everywhere, Jorde met her husband-to-be, Mike, whose family owned a potato farm in Cando, N.D., where he planned to live. That's when Jorde decided to explore opportunities outside of the bright lights of the big city.
"We hadn't been together that long, and Mike convinced me to go with him," she says. "His father, uncle and several businessmen had started a bank. I was newly married and started as a teller and bookkeeper, and that's how I came into community banking." Perhaps there was a premonition in the town's water tower slogan, "You can do better in Cando," but Jorde's career soared. She worked her way up the ranks at CountryBank USA, eventually earning the title of president and CEO. Simultaneously, she started volunteering with both the Independent Community Banks of North Dakota and ICBA and was named ICBA chairman in 2006.
"When something isn't right, I just feel like I've got to speak up about it," Jorde says. "There have been a lot of things that haven't been right for community banks over the years, a lot of regulations that have trickled down from the abuses of a few. I felt the obligation early in my career to speak up and push myself outside of my comfort zone, and that's how I became engaged."
That passion served her well during her time as ICBA chairman. Jorde's guidance helped establish a strong defense of community bank business models, values and missions.
"When Terry was ICBA chairman and with a small community bank in North Dakota, she took on Walmart, held her ground and told her story as only she could," says Cynthia Blankenship, director, charter shareholder, vice chairman and corporate bank president at $750 million-asset Bank of the West in Grapevine, Texas. "She took on the Goliath and won. As understated as she is, she can be as fierce as a lioness protecting her cubs when it comes to preserving the community bank franchise."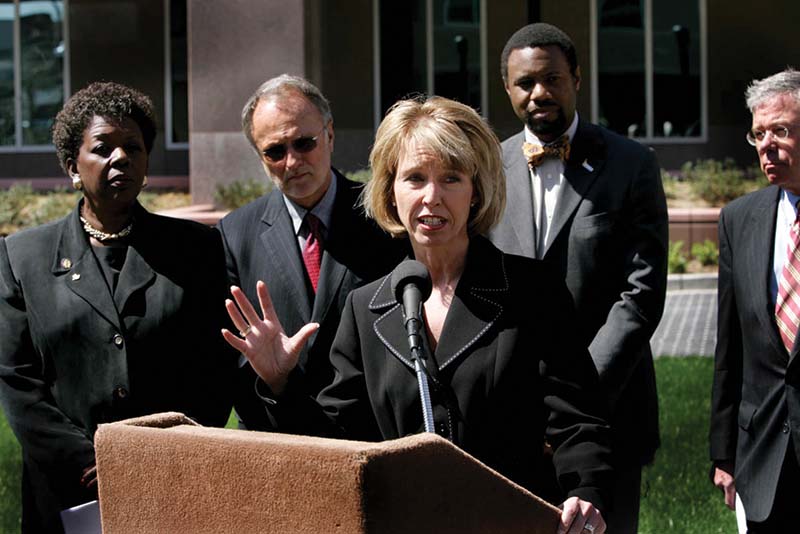 Her engagement with ICBA only grew from there. In 2010, she got a call from then-ICBA president and CEO Camden R. Fine, who asked if she'd be willing to consider a move to Washington to take on a newly created role of ICBA senior executive vice president and chief of staff.
"We had just sold our bank; it merged with a much larger bank in the state, and I had no intention of leaving," Jorde says. "But this opportunity came along, and we were in the middle of the financial crisis, and I didn't want community banks thrown under the proverbial bus. So Mike and I talked about the opportunity and agreed that it aligned with my passion for both the industry and ICBA. In many ways, it was a natural evolution of my career during a critical time for our nation's community banks. I was honored to serve."
"Terry connects the dots in so many ways, whether it's community banking and ICBA, a problem and a solution, or people, plans and processes. She has this innate ability to connect the things that need to be connected to make progress."

—Lindsay LaNore, ICBA
The connector
Jorde has worked with two ICBA presidents and CEOs, including Fine and current chief executive Rebeca Romero Rainey, both of whom she deeply admires and is grateful for the opportunity to work alongside. Jorde's dedication to the role and ICBA has made a lasting impression on the bankers and staff with whom she's interacted.
"She's a connector," says LaNore. "Terry connects the dots in so many ways, whether it's community banking and ICBA, a problem and a solution, or people, plans and processes. She has this innate ability to connect the things that need to be connected to make progress."
Blankenship agrees, saying Jorde exemplifies the relationship-first approach that is central to community banking. "Terry has the natural ability to connect with an individual or an audience," she says. "I believe her passion and background have been instrumental in her effectiveness, both as a community banker and a defender of our industry."
Certainly, Jorde's strengths have supported significant advancements during her tenure, including helping to create a true home for all community bankers at ICBA.
"I know for a fact that a lot of the people who followed her as chair have used her as an example for their leadership," says Derek Williams, incoming chairman of ICBA and president and CEO of $365 million-asset Century Bank and Trust in Milledgeville, Ga. "In addition, as community bankers, we like continuity, and Terry has provided continuity at ICBA. She's been the common bond, the common factor and makes us feel at ease. Terry's been there for all of it, consistent and solid and always looking out for community bankers."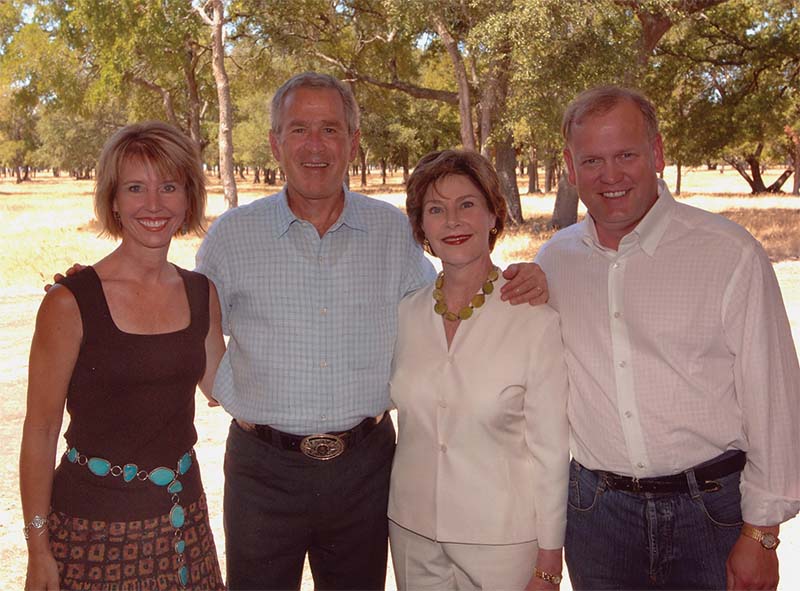 That caring commitment has drawn bankers and staff into Jorde's inner circle, and the bonds she has created transcend the work.
"Terry's a dear personal friend," says Dale Leighty, CEO and chairman of the board at $560 million-asset First National Bank Colorado in Las Animas, Colo. "She and Mike are good, warm people you want to associate with. Life's too short to deal with people who aren't good, and they are the kind you want to be around."
Blankenship agrees: "Terry has an incredibly huge heart and takes the time to genuinely care about her friends and what is important in their life, whether it be children, pets or hobbies. She has an incredible memory. Because she has the ability to recall names and events, she has an uncanny, sincere ability to make each person she knows feel special."
Those ties to the people in the community may be why, as Jorde transitions into retirement, her first plans are to use her newfound free time to travel and visit with friends.
"I have had only one speed during my career. So, now it might be nice to slow down and see the scenery along the way," she says. "We have so many friends in community banking whom we've come to be very close to over the years, so I can really see us driving around the country from time to time and stopping in and spending a few days, really having time to nurture those relationships."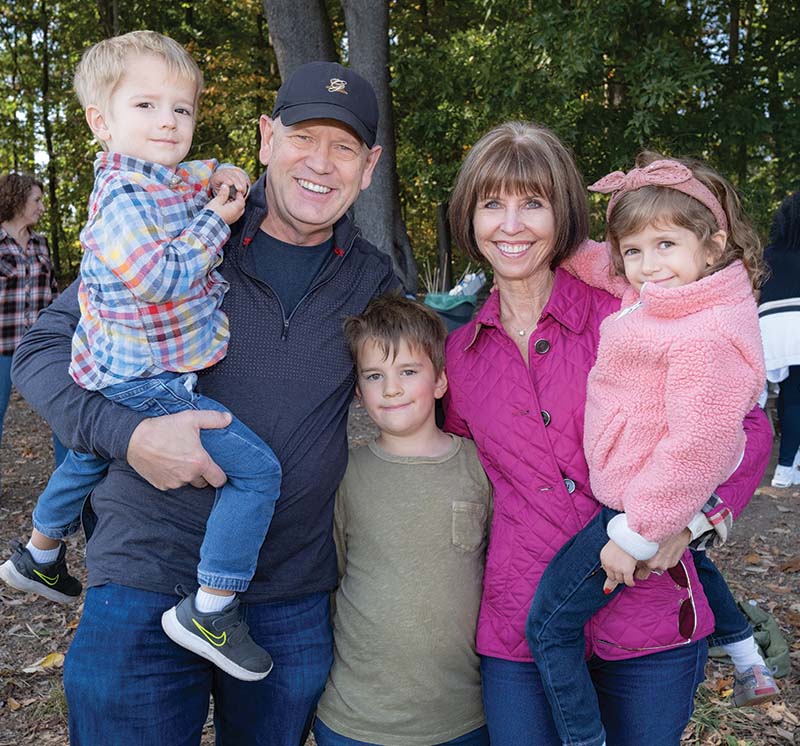 Jorde will also prioritize spending more time with her three children and three grandchildren, who all have moved to the D.C. area.
"It's so fun to watch Terry talk about her kids and grandkids and light up as she talks about them," says Romero Rainey. "The time she spends with the grandkids, getting on the floor and playing with them, that is a core part of who she is."
"I've always enjoyed a lot of laughter and good times with Terry and Mike, and I've enjoyed watching their interaction with their three kids," says Leighty. "It had to be hard to balance all of the demands at the level she is at in her professional career, but I saw what a good mom and grandmother she is, and she's got it all. She's got balance."
As far as family goes, Jorde says retirement presents a new path of opportunity.
"I told my husband we're going to have to develop a strategic plan to see what retirement looks like, and he kind of rolled his eyes," she jokes. "It's a bit surreal, when you think about going through life, and saying, 'Someday I'll retire, and I'll have all this extra time.' But I am looking forward to spending time with family and friends and just exploring what else is out there."
Without a doubt, Jorde will be missed in the day-to-day workings of ICBA, but her legacy, impact and wisdom will continue.
"I think I speak not only for myself but for so many ICBA staff, industry colleagues and community bankers, when I say I just want to send a huge thank you to Terry," says LaNore. "I don't think she understands the enormity of the leadership she has provided for the industry; she is that passionate leader through and through. We all just thank her for her tremendous contributions and commitment, as a role model, mentor and example, and we're going to miss her for sure."
And for her part, Jorde is thankful to have worked with such compassionate, mission-centric community bankers and ICBA staff over the years.
"I'm so very grateful for the opportunities and to have been in this career both as a community banker and at ICBA," she says. "We've developed some incredible friends. I'm also really grateful for my family. My husband and I got into this as a partnership, we've had a great time traveling around and getting to know bankers, and we're just really grateful."
Jorde has had an enviable career, filled with challenges, opportunities and good people, and while her contributions abound, the void she is leaving is as much about the person as it is the position.
"We're going to miss her in her role at ICBA, but we have nothing but best wishes for her and her family," sums up Leighty. "There's no doubt that she will prosper in whatever she does next."
The ICBA impact
Having spent more than a decade as senior executive vice president and chief of staff for ICBA, Terry Jorde has left a sizeable imprint on not just the community banking industry but also on the way the association responds to community bank needs.
"Terry is a community banker through and through," says ICBA president and CEO Rebeca Romero Rainey. "Whether it is in a meeting we're having and discussing a priority or policy issue, editing a document, whatever it may be, her passion, knowledge and perspective come through the lens of a community banker."
That deep understanding of the industry, combined with strong leadership skills, has made her both a guiding resource for ICBA and an inspiration for staff.
"Terry has the keen ability to identify people's strengths and connect them to those roles and responsibilities where they will flourish," says Lindsay LaNore, group executive vice president and chief learning and experience officer at ICBA. "She always knows when to challenge you, sometimes recognizing a strength that you didn't know you had and bringing it out in you. Terry has been instrumental in my professional growth, and I have watched her do the same for others at ICBA. We are all so grateful for that."
A high-flying career
When Terry Jorde was a community banker in North Dakota, she rose through the ranks quickly, but she also literally launched herself into the stratosphere: She earned her pilot's license.
"When we were in North Dakota, we had access to an airplane and the land is very flat," Jorde recalls. "It takes a lot of ongoing flying to stay proficient, and I am not sure I want to commit that much time, but I love the fact that we did it. It was an early bucket-list accomplishment."
Checking off that early life goal also may have unknowingly affected her banking journey. The precision and dedication necessary for flying may have rubbed off on her career, sparking the resiliency and clear-headedness that became her professional calling cards.
"I've often said that the pilot background has helped her think about how she navigates through challenge and change, being prepared to respond in a challenging situation and being able to pivot," says ICBA president and CEO Rebeca Romero Rainey. "Those analogies are interesting as I think about her tenacity and ability to work through a variety of situations."
---