For Valley Bank in Wayne, N.J., success brings with it an obligation to help others succeed, too. The near century-old, $57 billion-asset community bank believes deeply in financial empowerment, not just for its customers but for the most vulnerable community members, too.
For more than five years, Valley Bank has worked with Walter Hoving Home, a community nonprofit organization in Oxford, N.J. Hoving Home is a faith-based facility that helps mostly low-income women recover from issues like drug addiction, alcoholism, abuse, prostitution and human trafficking. In the 56 years since it was founded, the nonprofit has grown from one home in Garrison, N.Y., to six branches throughout the U.S., helping more than a quarter of a million women find their feet again.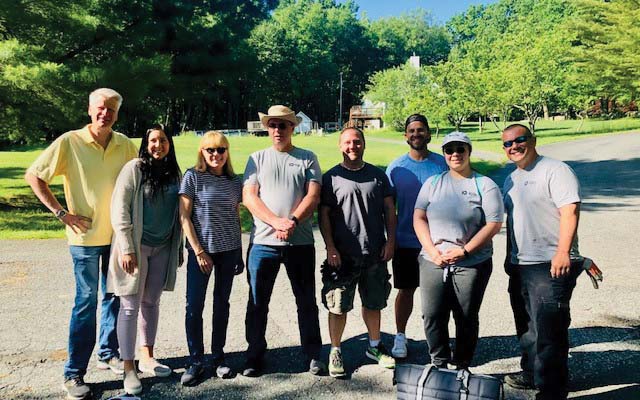 "Hoving Home has provided them a safe place to recover from these situations, to reestablish themselves so they can reenter society, gain custody of their children and be productive," says Karen Austin, Valley Bank's VP and market manager. Austin initiated the relationship in 2018 after a chance encounter with one of Hoving Home's team members during a conference at a local university.
"Valley was able to enter into this relationship by providing financial empowerment to the women who are residents of Hoving Home," she explains. Over the years, that empowerment has taken the form of grants, donations of equipment and volunteer hours. In June 2022, for example, the community bank's team members took part in a beautification day with shovels, rakes and "a lot of sweat equity," preparing for the nonprofit's annual graduation ceremony at its Oxford site. Valley Bank also provided laptops and printers for a new computer lab, and its property management group donated desks and cubicles from branches and departments that were being renovated to a new learning center.
"Our opportunity is to reach those who need it the most and provide a service so that, when they are able to regain their lives, they're going to be able to make informed decisions and know there's advocacy available to them."

—Karen Austin, Valley Bank
"Having a local impact is something that's very important for us," says Bernadette Mueller, Valley Bank's EVP for corporate social responsibility. "We want to be viewed as partners in our local communities, serving not only the people who live there but the people who work there, our whole constituency in that area, whether that be community groups or households."
Creating a path forward
In addition to donations and volunteer hours, Valley Bank also provides financial literacy education as part of Hoving Home's Career Readiness Program. Using a Consumer Financial Protection Bureau curriculum called "Your Money, Your Goals," Austin teaches nine one-hour sessions to the women, covering saving, spending, budgeting, credit, debt management, managing financial setbacks and more. She also makes a point of keeping her students informed about current events that illustrate why financial literacy is so important.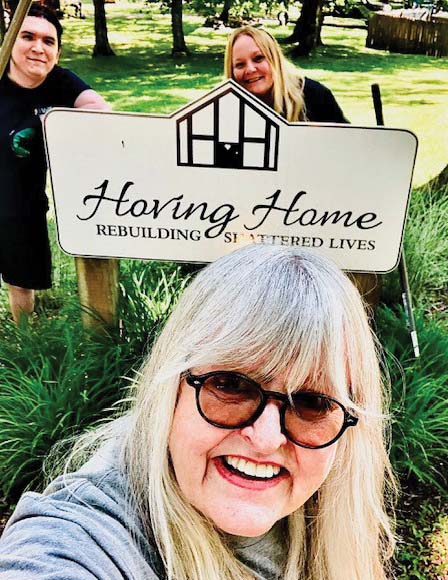 These days, she is reaching more women than ever. "I used to do the sessions in person in Oxford, N.J.," she recalls, "so I would drive on a weekly basis from an office in the Wayne area, an hour and a half up to Oxford, and then back another hour and a half home to my house. When COVID hit, that changed everything. And I became a little bit more effective at using Zoom. So, I conducted Zoom classes for the individuals in Oxford."
At the beginning of 2022, the director of Hoving Home asked her if she could conduct classes for its other facilities as well: two in Garrison, N.Y., one in Pasadena, Calif., and another in Las Vegas. By teaching virtually, Austin has expanded Valley Bank's reach nationwide.
"I feel that we as Valley have to support our local community, wherever and whoever that might be," says Austin. "And our opportunity is to reach those who need it the most and provide a service so that, when they are able to regain their lives, they're going to be able to make informed decisions and know there's advocacy available to them. I feel Valley has played an extraordinary part in that, and I'm grateful to be part of that work."
That gratitude runs deep, says Mueller. "Our people, across the board—from the facilities and the property management people loading desks, to the tech people setting up laptops—have been feeling the same way, just feeling so good about what they're doing," she says. "We're getting much more than we're giving."
---