Through creativity, local knowledge and dedication to their customers, community banks continued to demonstrate the value of their relationship-based model in the past year. Independent Banker's annual listing of the Best-Performing Banks 2023 illustrates how critical it is for community banks to lean into their strengths while seeking out innovation to better serve Main Street America. Read on for the listings and the stories of success behind some of the winners.
—Tiffany Lukk, managing editor, Independent Banker
With contributions from Bridget McCrea, William Atkinson, and Roshan McArthur
» LESS THAN $300 MILLION
Less than $300 million in assets

Rank
Bank Name
City
State
Pretax ROA 3YW
1
Nebraska State Bank
Oshkosh
NE
3.71
2
Brazos National Bank
Richwood
TX
3.23
3
Richland State Bank
Bruce
SD
3.05
4
Bank of Montana
Missoula
MT
3.01
5
McKenzie Banking Company
McKenzie
TN
2.98
6
PrinsBank
Prinsburg
MN
2.94
7
Priority Bank
Fayetteville
AR
2.94
8
Surety Bank
Deland
FL
2.88
9
Peoples State Bank
Cherryvale
KS
2.83
10
Cumberland Security Bank, Inc.
Somerset
KY
2.82
11
Douglas National Bank
Douglas
GA
2.73
12
First Federal Bank, A FSB
Tuscaloosa
AL
2.72
13
Home Bank of California
San Diego
CA
2.72
14
First Western Federal Savings Bank
Rapid City
SD
2.72
15
Grant County State Bank
Swayzee
IN
2.71
16
First Bank of Ohio
Tiffin
OH
2.7
17
North Valley Bank
Denver
CO
2.69
18
The Cowboy Bank Of Texas
Maypearl
TX
2.6
19
Stearns Bank of Upsala,
National Association
Upsala
MN
2.58
20
Security First National Bank of Hugo
Hugo
OK
2.53
21
Ultima Bank Minnesota
Winger
MN
2.53
22
VISIONBank
Saint Louis Park
MN
2.52
23
The First State Bank
Abernathy
TX
2.52
24
Union Bank & Trust Company
Livingston
TN
2.49
25
First Security Bank of Deer Lodge
Deer Lodge
MT
2.49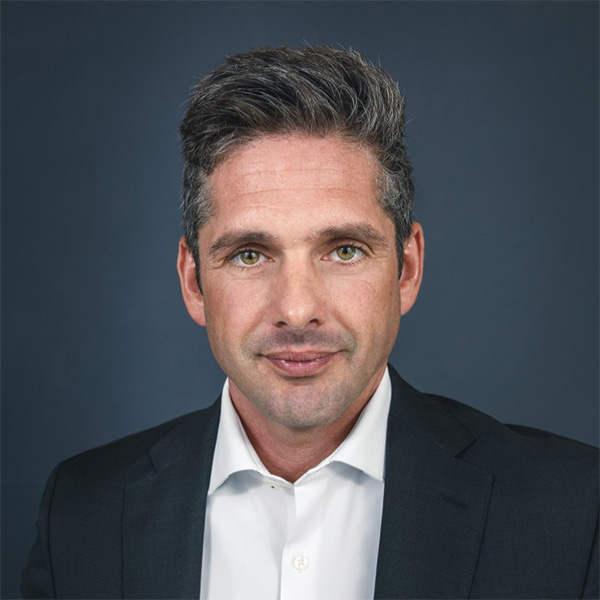 ---
#9
Surety Bank
DeLand, Fla.
Assets:
$200 million
3-year average pre-tax ROA:
2.88
Q&A
Ryan James
President and CEO, Surety Bank
Q: What makes Surety Bank so successful?
A: A high level of quality and efficiency and being very intentional and focused on those operational goals. This started years ago, and it's been carried forward through our core philosophy of "If it doesn't make sense, then don't do it." We've been able to create a lot of value for our core customers by focusing on this philosophy versus just centering on growth.
Q: What role do your team members play in the bank's nearly 100-year history in the community?
A: They're everything. We support them by listening to them, giving them the tools they need to succeed and helping them operate as efficiently and effectively as possible. As a result, our team members are the driving force behind our own bank's efficiencies and our customers' success.
"Our team members are the driving force behind our own bank's efficiencies and our customers' success."


—Ryan James, Surety Bank
VISIONBank gets it done
#23
VISIONBank
Fargo, N.D.
Assets:
$140 million
3-year average pre-tax ROA:
2.52
VISIONBank was founded in 2003 by a team of experienced bankers who were committed to providing exceptional service. The community bank's founders also wanted to build an organization that would never lose that "small town" bank connection with its clients.
VISIONBank stands out in many ways, but some of the more visible differentiations include the fireplaces, grand piano and stocked refrigerators that customers can enjoy when they visit any of its three full-service locations. The bank even has a couple of friendly black Labradors—Scout and Piper—that come to work every day.
Founded on the fundamental principle of "getting it done," VISIONBank takes pride in its commitment to its clients, employees and community. "We were the first bank chartered in over 30 years in the state of North Dakota, and we are proud and thankful that we have been well received by the clients and communities we serve," Dan Carey, president and CEO, said in a statement. "We are excited about the continued growth of our communities, and we will remain responsive to the changing needs of our clients."
Ranked as one of North Dakota's top-producing SBA lending partners every year since 2010, VISIONBank has a seasoned lending team that's repeatedly earned the SBA's District Director's Award. The community bank also runs a Scout's Kids Club program for kids 18 and younger, who get an approved savings account and access to learning activities, volunteer work opportunities and a chance to earn prizes throughout the year.
» $300 MILLION TO $1BILLION
$300 million to $1 billion in assets

Rank
Bank Name
City
State
Pretax ROA 3YW
1
FinWise Bank
Murray
UT
10.55
2
Willamette Valley Bank
Salem
OR
5.58
3
Peoples Bank
Mendenhall
MS
4.16
4
Bank of England
England
AR
3.56
5
University Bank
Ann Arbor
MI
3.53
6
One American Bank
Sioux Falls
SD
3.41
7
EvaBank
Cullman
AL
3.27
8
FSNB, National Association
Fort Sill
OK
3.18
9
Pioneer Trust Bank, National Association
Salem
OR
3.1
10
AMG National Trust Bank
Boulder
CO
2.97
11
The Bippus State Bank
Huntington
IN
2.95
12
Home Loan Investment Bank, F.S.B.
Warwick
RI
2.91
13
Stafford Savings Bank
Stafford Springs
CT
2.84
14
Citizens Bank
Carthage
TN
2.68
15
BankVista
Sartell
MN
2.67
16
FNB South
Alma
GA
2.65
17
Security State Bank of Oklahoma
Wewoka
OK
2.63
18
Coffee County Bank
Manchester
TN
2.63
19
GBank
Las Vegas
NV
2.62
20
Magnolia Bank, Inc
Hodgenville
KY
2.6
21
M1 Bank
Clayton
MO
2.54
22
MRV Banks
Sainte Genevieve
MO
2.53
23
HNB National Bank
Hannibal
MO
2.51
24
Allied First Bank, SB
Oswego
IL
2.51
25
First Community Bank of Tennessee
Shelbyville
TN
2.49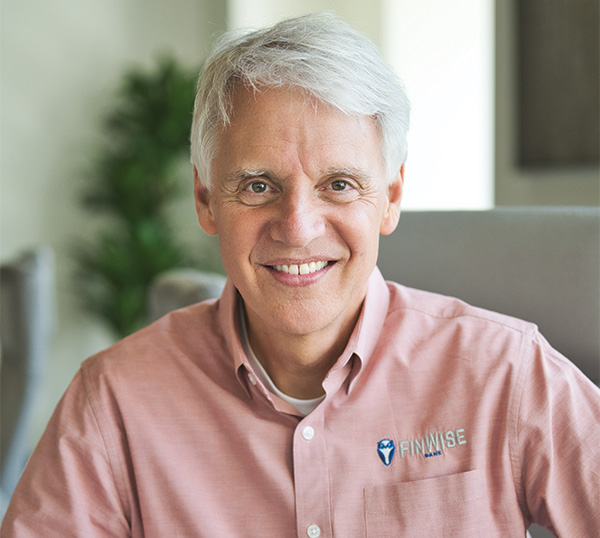 ---
#1
FinWise Bank
Murray, Utah
Assets:
$400 million
3-year average pre-tax ROA:
10.55
3 minutes with …
Kent Landvatter
CEO and president, FinWise Bank
"Our bank's most significant strength is our people," says Kent Landvatter. "We hire great people and provide opportunities for their professional growth."
He believes FinWise Bank's focus on partnering with leading technology companies sets it apart from competitors. "The products and services that these companies deliver and that we offer allow convenient access to banking products for our customers," he says.
In addition, Landvatter believes that internal processes help set FinWise Bank apart from others and are part of the reason it's a top-performing bank. "We have operationalized our processes, so that they allow for best-in-class due diligence and monitoring across the bank," he says.
According to Landvatter, this provides the community bank and its processes with consistency, efficiency and scalability. It also helps the bank meet its regulatory responsibilities.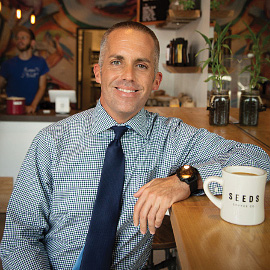 Q&A
Tom Russell
President, EvaBank
Q: What do you believe is EvaBank's greatest strength?
A: Our biggest strength is that we have remained steadfast with the bank's approach to providing high-yield deposit accounts and unique out-of-the-box lending that most larger banks will not consider. Additionally, our employees' average tenure exceeds 10 years, which provides a great sense of loyalty and commitment to our customers and our bank.
#7
EvaBank
Cullman, Ala.
Assets:
$406 million
3-yr average pre-tax ROA:
3.27
Q: What do you believe sets you apart from your competition?
A: EvaBank is different from its competition because we seek out ways to condition loans to approvals with localized decision makers at each branch, versus a computer making the decision. In addition, our bank's senior management meshes like no other; we do not have conflicts, power struggles or seek out recognition. We maneuver in unison for the overall betterment of EvaBank, its customers, shareholders and our employees.
Q: What is the most important internal process you have in place that has helped you become a top-performing bank?
A: The absolute most important internal process EvaBank has in place is the cross-training of employees so that they can perform multiple functions and assist the bank with work overflows or other employee absentees.
"Our employees' average tenure exceeds 10 years, which provides a great sense of loyalty and commitment to our customers and our bank."

—Tom Russell, EvaBank
3 facts about … GBank
#19
GBank
Las Vegas, Nev.
Assets:
$679 million
3-year average pre-tax ROA:
2.62
1. GBank began in 2007 as Bank of George when it opened its Las Vegas bank locations. In the fall of 2022, it rebranded as GBank to celebrate its technological advancements in the digital age. As part of the rebrand, the bank has improved its digital banking.
2. The community bank maintains business activities in three prominent divisions. One is SBA lending, which it conducts nationally. GBank is ranked 14th in the nation by the U.S. Small Business Administration for SBA 7(a) dollar loan volume through Sept. 30, 2022.
The second division is Gaming FinTech, which it launched in 2016. The division provides secure pay-and-play that is enabling cashless mobile commerce solutions for gaming, lottery and sports betting ecosystems.
The third is commercial lending, in which GBank provides general commercial banking services with an emphasis on serving the needs of small- and medium-sized businesses, high-net-worth individuals, professionals and investors.
3. GBank is nationwide. It is committed to serving its local community, but it also now lends to businesses in more than 30 states. Its primary focus remains serving its customers in Nevada, California, Utah and Arizona.
» More than $1 Billion
More than $1 billion in assets

Rank
Bank Name
City
State
Pretax ROA 3YW
1
State Bank of Texas
Dallas
TX
4.46
2
Apex Bank
Camden
TN
4.2
3
Gateway First Bank
Jenks
OK
3.82
4
Stearns Bank National Association
Saint Cloud
MN
3.7
5
Wallis Bank
Wallis
TX
3.52
6
CFG Bank
Baltimore
MD
3.26
7
Cedar Rapids Bank and Trust Company
Cedar Rapids
IA
3.17
8
Metro City Bank
Doraville
GA
2.99
9
Sutton Bank
Attica
OH
2.79
10
Western State Bank
Devils Lake
ND
2.76
11
Evolve Bank & Trust
Memphis
TN
2.72
12
First IC Bank
Doraville
GA
2.65
13
Citizens Bank
Elizabethton
TN
2.65
14
Cache Valley Bank
Logan
UT
2.56
15
Bell Bank
Fargo
ND
2.46
16
Anderson Brothers Bank
Mullins
SC
2.45
17
BankSouth
Greensboro
GA
2.43
18
The Yellowstone Bank
Laurel
MT
2.35
19
Choice Bank
Fargo
ND
2.34
20
Northpointe Bank
Grand Rapids
MI
2.31
21
United Texas Bank
Dallas
TX
2.29
22
The Bank Of Commerce
Idaho Falls
ID
2.27
23
Summit State Bank
Santa Rosa
CA
2.26
24
Genesee Regional Bank
Rochester
NY
2.25
25
Unity Bank
Clinton
NJ
2.21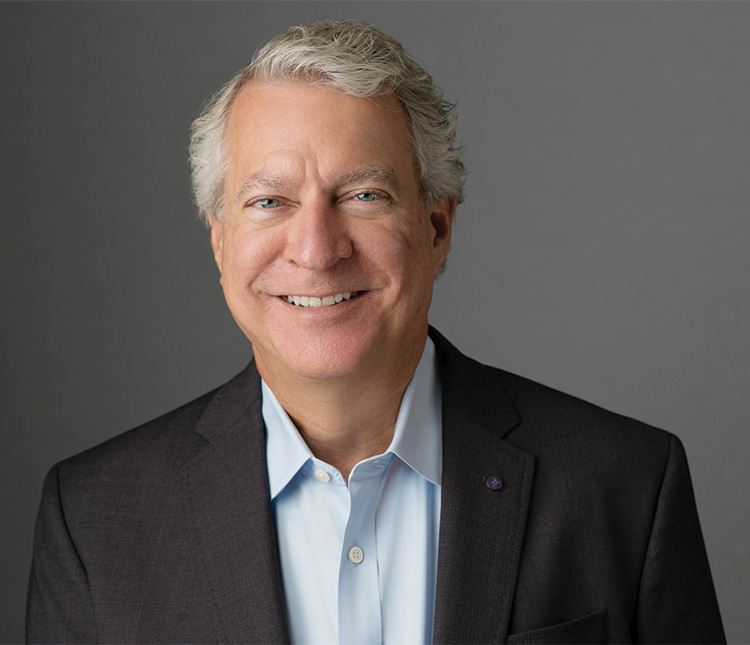 Q&A
Bill Wiedel President and CEO, CFG Bank
Q: What sets your community bank apart?
A: We pride ourselves on being more than a traditional bank. We embrace our entrepreneurial spirit and take a bold approach in everything we do. Where many banks see obstacles, we see opportunity and actively seek solutions to those challenges, allowing us to achieve what many others cannot.
Q: How would you describe the bank's culture?
A: Our vision is to have a company culture that feels and operates like a family-run business, supporting and celebrating everyone's individuality, goals and successes.
Q: In what ways is CFG Bank innovating?
A: Our success has allowed us to make long-term investments in our business, which have greatly improved the customer experience. We also have the ability to syndicate/securitize commercial loans, which increases our capacity to do more business, helping more of our clients to grow and succeed.
In 2021, we identified a need in the marketplace for more efficient financing to the cannabis industry.
We began by offering customized lending solutions to cannabis businesses and have since embraced the industry further to also offer deposit solutions to cannabis clients. We are one of few banks in the country that offer lending and deposit solutions to the cannabis industry, and now it is a successful dedicated line of business for us. We're proud to help businesses that create jobs, fuel the economy and provide medical relief to many.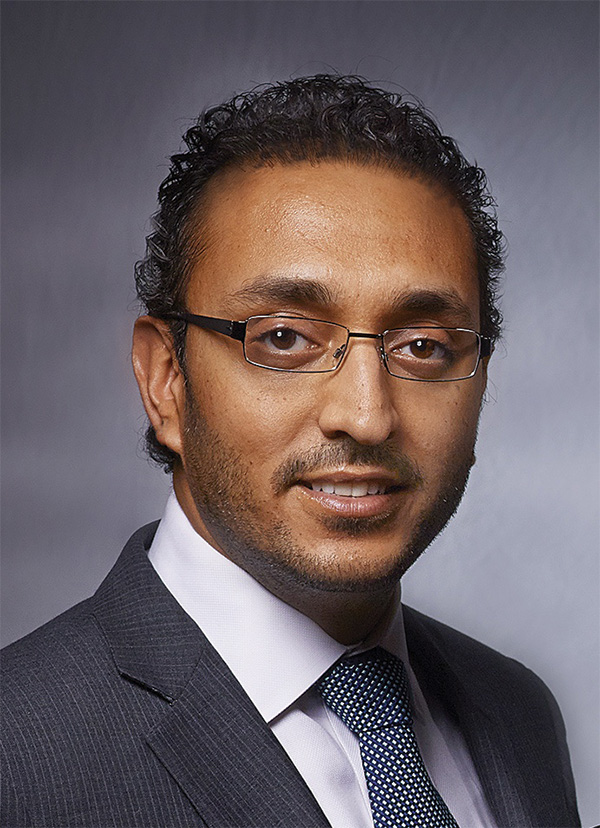 In their own words …
Sushil Patel
President, State Bank of Texas
There are some characteristics of our bank that really set us apart. We are owner operated. That plays a big role in our decision making and our ability to adapt quickly to what we see in the marketplace. We're also a niche lender. We focus on hospitality lending, and that focus has drawn upon the owners' and board of directors' experience in hotel lending. Combined, they own about 165 hotels around the country.
All of our clients are family businesses. We feel like that is part of the success for our clients and our bank, because we think closely watched and operated businesses are more nimble.
#1
State Bank of Texas
Dallas, Texas
Assets:
$2.1 billion
3-year average pre-tax ROA:
4.46
We never seek growth, but we're opportunistic. During the pandemic, many lenders stopped lending to hotels, and it created an opportunity for us to get new clientele that maybe would not have come to our bank or would not have known about our bank. During the pandemic, clients realized the value of having a lender who you can contact via their cell phone at any time.
I'm very proud of how we are able to finance new hotel owners who might not be able to get loans through other banks because they are looking at them from a credit risk standpoint. We look at them as starting out their business and their family entrepreneurship journey. And we want to be a part of that.
We see our bank continuing on this path because it's worked for us. And if it's not broke, then we're not going to fix it. We're just going to make it better.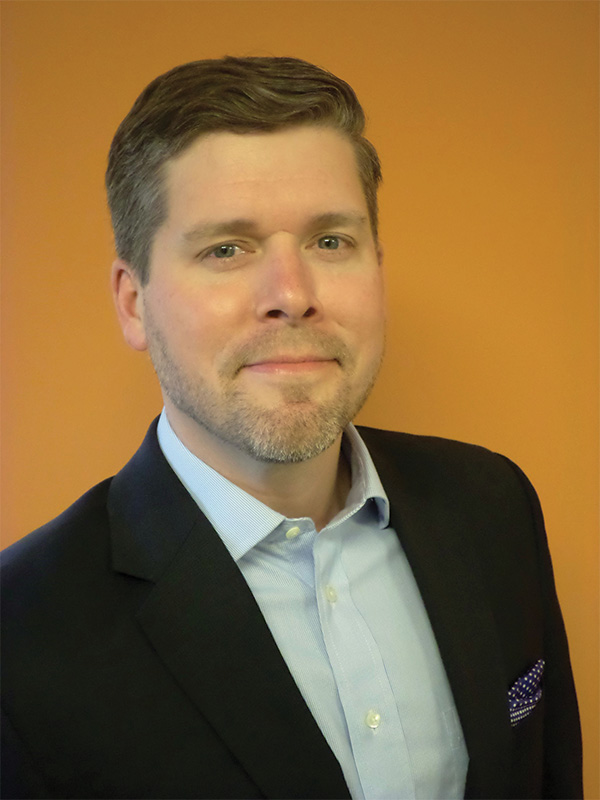 Q&A
Matt Daniels
CEO, Apex Bank
Q: What would you say sets Apex Bank apart?
A: Our people. We have an amazing team of talented individuals who put our customers and communities first. Our team takes the time to understand and fulfill their needs with exceptional service.
Q: How would you describe your culture?
A: We are passionate about each aspect of our business. We encourage our team to be flexible and adaptable. We maintain a flat management structure that eliminates red tape at every level. We embrace technology, and we strive for every interaction to be a unique experience that focuses on the person, not the transaction.
#2
Apex Bank
Camden, Tenn.
Assets:
$1.2 billion
3-year average pre-tax ROA:
4.2
Q: What has led to your growth?
A: Our team develops strong, lasting relationships with the customers and communities we serve. We pursue underserved markets and develop small business units to explore other revenue-producing opportunities. Above all, we are nimble and always ready to take on new challenges as opportunities arise.
Q: How are you looking to improve?
A: Apex is continuously seeking new and innovative ways to deliver outstanding banking experiences. Whether that involves new technology, integrating education, creating new business units or redefining banking experiences, we are always thinking outside the box. We recently acquired the largest commercial campus in Knoxville, Tenn., and we look forward to the complex being the cornerstone of our future growth.
"We strive for every interaction to be a unique experience that focuses on the person, not the transaction."

—Matt Daniels, Apex Bank
How we compiled these rankings
ICBA compiled this year's rankings with the aim of recognizing community banks that are consistent high performers. Using FDIC data, we took into account pre-tax return-on-assets (ROA) figures from the past three years, with the most recent year weighted at 3x, second most recent year at 2x and third most recent year at 1x. We then divided the community banks into three broad segments based on asset size and ranked each segment based on our three-year weighted average ROA. A bank must have a rating of C or higher by Kroll Bond Ratings (formerly LACE) to be considered for ranking.
---