Edited by Tiffany Lukk / Lettering by Luke Lucas / Artwork by Randall Nelson
Lenders

In a tumultuous housing market, these community banking leaders demonstrated quick thinking and good judgment, leading to easier mortgage processes and more housing security in their communities. By Beth Mattson-Teig
Raising the bar on mortgage best practices
The current mortgage market is difficult to navigate for both borrowers and lenders. Higher interest rates have pushed some homebuyers to the sidelines, while others are struggling to find a dream home that checks the right boxes in what remains a supply-constrained market.
Quick Stat
20%
of winners are from Wisconsin and Iowa
"There's a lot at play that makes this a very challenging market to be in," says Darryl Caffee, senior vice president and director of retail lending at Webster Five Cents Savings Bank in Auburn, Mass. "The good news is that I think community banks are really well positioned in the mortgage business, particularly when compared with mortgage companies."
The $1.1 billion-asset community bank's approach is to identify an issue, such as a borrower's access to down payment funds, and find ways to mitigate that issue to make the path to homeownership easier. Since 2020, Webster Five has introduced several programs that have offered closing cost credits to certain groups of borrowers, including low- to moderate‑income (LMI) borrowers, first responders and people within underserved Gateway Communities, among others. "It was something that we could do quickly and implement immediately, and it has had a significant impact," says Caffee.
Community banks are working to make customers aware of the different programs that are offered in-house and through various public agencies, especially for first-time homebuyers. For example, cfsbank in Bentleyville, Pa., is educating its customers on the First Front Door (FFD) program, a federal grant program offered by members of FHLBank Pittsburgh. FFD provides qualifying borrowers with grants of up to $5,000 that can be put toward closing costs and a down payment.
"Even though we can't control the high-rate environment we're in, we can control how we focus on our customers," says Katelyn McCauley, a branch manager at the $600 million-asset bank. "We keep our customers at the forefront of everything that we do, and in return, we gain their trust, even in a very competitive mortgage pricing environment."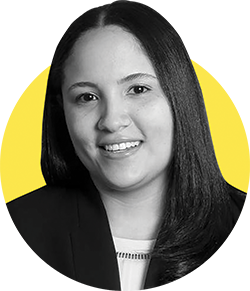 Minoska Mateo, 28
Vice president, community development officer
Columbia Bank
Fair Lawn, N.J.
A strong community advocate, Minoska Mateo supports numerous Columbia Bank initiatives and volunteering events. She works with the community bank's Affordable Housing Program to provide lower mortgage rates for qualified borrowers and designed the bank's Access Homebuyer Grant Program, which provides low- and moderate-income borrowers with down payment and/or closing cost assistance.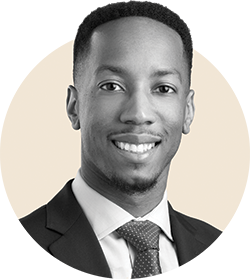 Darryl Caffee, 37
Senior vice president, director of retail lending
Webster Five Cents Savings Bank
Auburn, Mass.
Darryl Caffee has become a trailblazer for mortgage lending at Webster Five Cents Saving Bank. Along with several mortgage assistance programs, he helped implement loan origination software that provides clients and borrowers with a high-tech, efficient mortgage process and experience.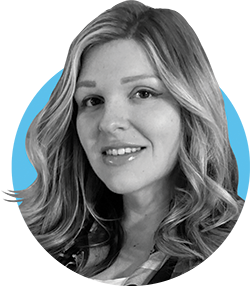 Katelyn McCauley, 32
Branch manager
cfsbank
Bentleyville, Pa.
Thanks to Katelyn McCauley, cfsbank has garnered many community opportunities for construction and mortgage lending. Her innovative ideas for marketing the community bank as a lender has increased its production by 80% since she joined the bank in 2021.
Thinking outside the box
Community banks are adopting new strategies to help generate mortgage business. One marketing move cfsbank took recently was to register the bank as a lender on Zillow. McCauley came up with the idea when she was using the app herself. She did some digging and found that she could get the bank included on Zillow's mortgage lender hub, for free, with email inquiries routed directly to the bank based on zip code.
Getting linked to Zillow puts the cfsbank name in front of a larger group of homebuyers, and now it's a process that continues to work on its own, notes McCauley. The Zillow listing also helps the bank connect with younger, tech-savvy customers.
"We just try to make sure we are keeping up with the times and adding products, services and technologies that will allow us to grow," she says.
Another key step that cfsbank has made is to expand its sphere of influence by strengthening relationships with real estate agents, home builders and construction companies. McCauley attends a variety of events ranging from business expos to chamber of commerce luncheons. Meeting people and exchanging business cards creates a personal connection where realtors and builders have someone they can reach out to directly with a question or a referral, and it helps to keep the bank's name at the forefront in the community, she says.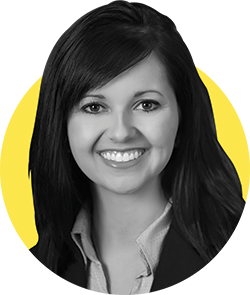 Alexis Henderson, 29
Chief retail officer
Success Bank
Bloomfield, Iowa
Alexis Henderson revamped Success Bank's mortgage lending program shortly after assuming a management role in the retail department. After researching mortgage origination systems, she enhanced the existing manual, face-to-face application to include an automated online system. With her assistance, the community bank grew its mortgage lending portfolio by 225% in just four years.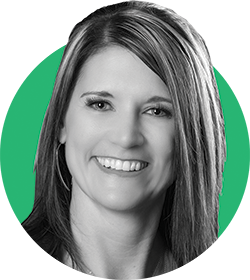 Stephanie Schwilling, 38
Senior branch manager, mortgage loan officer
Citizens Bank of Kansas
Winfield, Kan.
Stephanie Schwilling believes in investing in community, which she demonstrates through dedicating time to underserved community members by offering financial literacy education for those experiencing poverty. Because of this work, she has helped multiple individuals move into their own homes and secure their financial futures.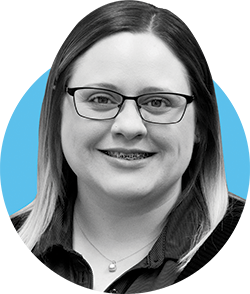 Alyssa Manley, 27
Mortgage underwriter
Stephenson National Bank & Trust
Marinette, Wis.
Alyssa Manley offers an innovative approach to mortgage underwriting at Stephenson National Bank & Trust. Not only has she helped implement a mortgage system, cutting the underwriting time frame from half a day down to an hour, she also looks for solutions in situations where the client may be denied a loan. —Rachel Hatcher
Timely technology upgrades
Banks are continuing to lean more heavily into technology to both increase efficiency and provide a better experience to the customer. Stephenson National Bank & Trust recently made the transition from using Mortgagebot to the Encompass loan originating system.
"We just wanted to make things a little bit easier, and the new system has helped immensely," says Alyssa Manley, a mortgage underwriter at $675 million-asset Stephenson National Bank & Trust in Marinette, Wis.
Underwriting that used to take about five days now takes an hour or two at most. Those efficiencies also have cut the overall days to close from 55 down to between 30 and 40. Borrowers also can upload documents at their convenience from home or work and at whatever time they choose.
"There have been a lot of people in our community who have come back and said, 'I can't believe how fast that closed,'" says Manley. That speed helps to generate repeat business and word-of-mouth marketing for borrowers who are telling their friends or neighbors, she adds.
Stephenson National Bank & Trust is now working on adding more virtual lending capabilities, as well as exploring ways to streamline its closing process. Younger customers in particular are doing everything online until they have to sit down at the closing table, while older customers might prefer to come into a branch and talk with a lender face-to-face.
"We want to make it so that we are accommodating the customer where they are the most comfortable on the tech side wherever we can," says Manley.
Webster Five is continuing to take steps to improve on its technology platform. The bank introduced Blend in 2019 and has since surrounded that system with other best-in-class tools, such as Optimal Blue as its pricing engine, Surefire as its CRM and Reggora for appraisal management. The bank recently began a project to implement Encompass as its operating system.
"We felt as though you had to first leverage the technologies that could drive business, then once you can generate business, implement some of the tools that make the back-office functions easier and more efficient," notes Caffee.
He also sees more opportunity ahead for community banks to reach a more diverse homebuyer market. Fannie Mae and Freddie Mac are both dedicating resources to special purpose credit programs, and they are encouraging financial institutions to develop those same programs. Along those lines, Webster Five has introduced a First Step credit program that helps customers establish credit.
As Caffee says, "It is so important that we bring some of those underserved communities into the homeownership sphere and start getting that equity."
Educators
These community bank leaders know the value of education.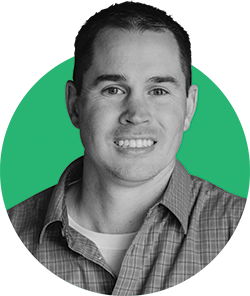 Dusty Porter, 39
Vice president, commercial and ag lender
Jonah Bank of Wyoming
Casper, Wyo.
Dusty Porter educates his colleagues and community on ag lending's intricacies. He created a zero-percent livestock loan program to help 4-H and FFA participants gain knowledge of livestock financing and improve their financial literacy.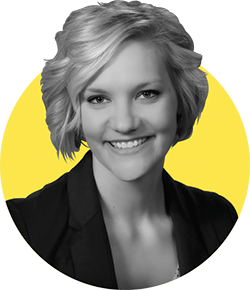 Grace Bruins, 35
Marketing officer and assistant vice president
Horicon Bank
Horicon, Wis.
Grace Bruins formed the Banking on Business podcast, which provides entrepreneurs with financial advice and practical strategies. In addition, Bruins hosted dozens of internal meetings and videos in 2022 to help her colleagues stay informed.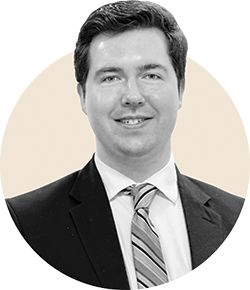 Robert McHugh, 26
Human resources generalist
Maspeth Federal Savings Bank
Queens, N.Y.
For many years, Robert McHugh spearheaded Maspeth Federal Savings Bank's summer internship program, attracting more than 100 applications in 2022 alone. With help from the internship committee and the CEO's executive assistant, he oversaw the initiative, assigning each intern to the department most closely aligned with their aspirations so they could gain valuable industry experience.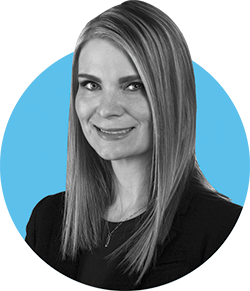 Janis Vanderputte, 38
Vice president/compliance officer/information security officer
Shelby State Bank
Shelby, Mich.
As a member of the Education Committee of the Community Bankers of Michigan, Janis Vanderputte helps the association inform its members about banking and training best practices. Vanderputte is a resource for many teams across the bank, and she ensures staff and board members have ongoing training and information security awareness.
Daniel Day, 39
President
Bank of Montana
Missoula, Mont.
Education is part of Daniel Day's leadership style, and he continuously encourages his colleagues to learn from their mistakes and feel comfortable asking him questions. In addition, he provides the Missoula community with financial advice, insight and strategies for both individuals and businesses.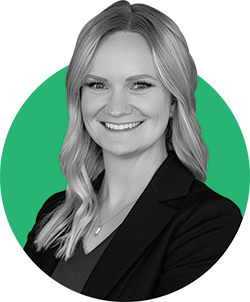 Ann Buckmiller, 33
Director of compliance
Reliabank Dakota
Estelline, S.D.
Ann Buckmiller has made consistent efforts to attract students to the finance industry. Over the years, she's mentored high school students, spoken on panels to college students about the benefits of working in community banking, and got involved in the Emerging Leader and Women in Banking programs of South Dakota's banking association.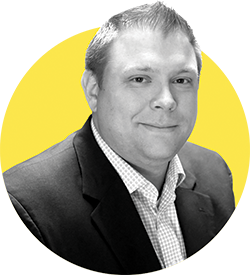 Rich Eckert, 36
President & CEO
Beardstown Savings
Beardstown, Ill.
Rich Eckert is a member of the Community Bankers Association of Illinois as well as both its Education Committee and its Legislative and Regulations Committee. In addition, he regularly speaks on various panels on topics like how to serve diverse communities, COVID-19's impact on small businesses and financial literacy for students. —Christopher Garrity
Innovators
Putting customers at the center of tech innovation
With an eye to the future and a finger on the pulse of new technology, these leaders are helping their banks make strides in the innovation space. By Elizabeth Judd
Using the latest technology, farmers can subdivide their fields, apply variable rates of fertilizer and seed after testing small subsections of soil and determine what's required, says Todd Borchardt, chief ag credit officer and president of the Langdon, N.D., location of Choice Bank.
Farmers are not the only ones refining age-old ways of running their businesses. Taking a signal from customers at the vanguard of agricultural change, Borchardt and his fellow bankers are using technology to deliver improved finance solutions at the $4.2 billion-asset community bank.
"If it's springtime, it's planting time. We can't be face-to-face with our borrowers because they're too busy," says Borchardt. Choice has therefore introduced digital banking solutions, from DocuSign to paperless systems, that let farmers use their tablets or smartphones to secure necessary financing without losing sight of their tractors and land.
For bankers, everything from promissory notes to security agreements can be viewed online and offer impressive time savings. "We get quicker results with fewer people touching documents," says Borchardt. "There's a lot less redundancy."
Customers are one of many forces driving community banks to change, according to these 40 Under 40 honorees. For instance, Max Anderson, assistant VP and commercial lender for $380 million-asset Honor Bank in Traverse City, Mich., is upgrading his community bank's user interfaces to better serve his Midwestern customer base.
"User interfaces are extremely important. People don't always remember what you told them, but they do remember how you made them feel," says Anderson.
"We want them to be happy because banking with us was quick and easy and convenient," he adds.
From fintechs to Instagram
For a community bank of Honor's size, partnerships make all the difference in delivering a top-notch user experience, says Anderson.
"We're not a [megabank] that has a separate division of programmers and its own proprietary technology," he explains. "We have to utilize other fintechs to offer the products that our customers deserve."
Among the innovations Honor offers are ACH Positive Pay and, in the near future, the integration of Apple Pay and Google Pay.
The community bank also signed on to Banno's digital platform to update and upgrade its online user interface and systems for personal banking and will soon roll out similar upgrades for businesses.
Finally, Honor Bank is unveiling a new lending platform through nCino, which will serve as a powerful communications and approval tool for commercial lending.
"The idea is to streamline processes, decrease duplicative work, and move to systems that are more user-friendly, have more functionality, and will help us be more efficient and nimble," Anderson says.
While fintech partnerships are one path to technological innovation, Charlotte Green, vice president and residential mortgage sales manager for The Cooperative Bank of Cape Cod in Cape Cod, Mass., is championing a different path. Her mission is to expand the social media presence of the $1.5 billion-asset community bank.
Not only does Green work closely with loan originators to make sure they have LinkedIn and Facebook pages; she has also developed material that lenders can post on social media. Popular topics range from which home renovations best hold their long-term value to financing for accessory dwelling units on the Cape.
Green has also spearheaded the production of in-depth videos that the Cooperative Bank posts on YouTube and 15- to 30-second teaser clips for Facebook and Instagram, which have been a huge hit.
"Customers and users are engaging with the content, and originators have great success stories garnering referrals out of their social media presence," says Green.
An AI future?
Envisioning how she will create social media content going forward, Green anticipates AI playing a pivotal role.
A task like compiling a list of 10 problems first-time home buyers face is far faster if ChatGPT and other new AI arrivals serve as a source for ideas. "AI can generate a list, and we can use that to build out content to help prospective buyers and customers," she says.
Green cautions that it's in the extremely early days for AI, so human oversight remains critical.
"If I'm generating a list of ideas on an AI platform, I'm definitely putting my eyes on it to make sure that what it's saying makes sense," she explains. "Some of these platforms rely on dated information, but it's just fascinating the wealth of knowledge you can gather."
Anderson agrees, noting that Bing or Chat GPT can be harnessed to produce brief synopses when writing commercial lending memos by aggregating public information about a company. Although he says that AI should never replace the critical getting-to-know-you conversations loan originators and customers have, it can "help fill in the gaps."
Whether it's AI or innovations that allow lenders to do business remotely, today's younger community bankers are focused less on a specific toolset and more on ideas that can make the customer experience soar.
"We push ourselves to be ever evolving," says Choice's Borchardt. "We're not going to sit still, because we always want to be on the leading edge of what's coming next for customers. We want to be the trailblazers."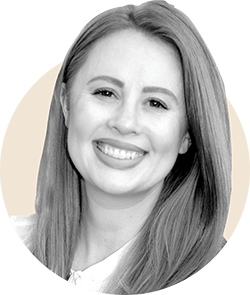 Charlotte Green, 34
Vice president, residential mortgage sales manager
The Cooperative Bank of Cape Cod
Cape Cod, Mass.
Charlotte Green is ushering her community bank into the future. Following extensive research and careful planning, she headed the expansion of her bank's residential lending social media presence and an upgrade of its online application technology.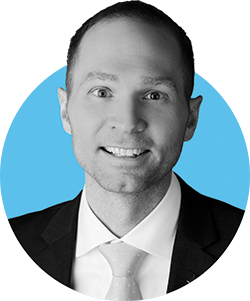 Todd Borchardt, 38
President and chief ag credit officer
Choice Bank
Langdon, N.D.
As president of a rural community bank, Todd Borchardt caters to the community's needs. He helped create a program allowing Choice Bank to provide farmers with inexpensive financing solutions on inputs purchased through agricultural farming supply retailers.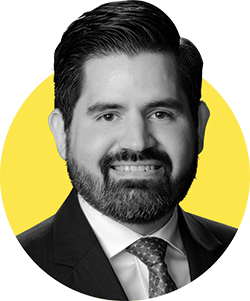 Christopher Medrano, 39
Chief information officer
Kleberg Bank, N.A.
Kingsville, Texas
As the head of software development and technology, Christopher Medrano thinks about the future of banking every day. He is the cocreator of his bank's rewards management software—a project that he led and later integrated within the bank. The software has been so successful at Kleberg that it's now being sold to other community banks.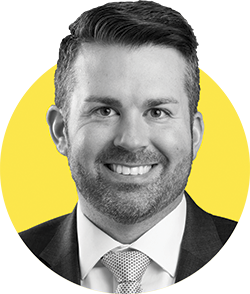 Michael Parisi, 39
Chief strategy officer
Ledyard National Bank
Hanover, N.H.
A pacesetter for adopting new banking technology, Michael Parisi was selected to lead his community bank's customer satisfaction improvement project. After researching and vetting potential fintech partners, he chose a provider to track customer satisfaction and eventually directed the implementation of the platform. Now, his bank can collect meaningful member feedback more easily.
Jonathan Galeano, 37
Chief operations officer
First Liberty Bank
Liberty, Texas
Jonathan Galeano is responsible for many of the upgrades and product adoptions within his community bank. Over the past four years, he has overseen a data core conversion, a redesign of First Liberty Bank's website, the addition of a 24-hour customer service line and more. He has also found ways to cut expenses, like renegotiating operational contracts, leading to higher employee wages.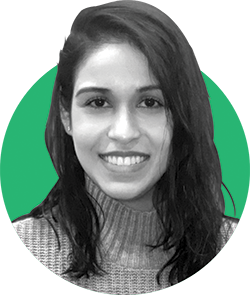 Betty Campiz, 35
Senior vice president, digital banking manager
Ponce Bank
Bronx, N.Y.
Betty Campiz has a long history of managing large-scale projects with expertise and enthusiasm. Most recently, she oversaw Ponce Bank's organization-wide integration of Salesforce, the most exhaustive technological update in the bank's history. Now, Campiz is working on building a full-service digital bank to create greater options for customers.
Max Anderson, 36
Commercial lender
Honor Bank
Traverse City, Mich.
Max Anderson is deeply involved in the digital transformation of Honor Bank. He is part of the team behind the community bank's revamped mobile application, new electronic features and other products that will help the bank better serve its customers.
Jennifer Marantz, 35
SVP director of corporate communications
Bank of Springfield
Springfield, Ill.
Jennifer Marantz believes in embracing change and creativity in the workplace, and she's not afraid to lead by example. Determined to grow customer engagement at her community bank, Marantz kickstarted the implementation of a customer relationship management system. As a result, customer service at Bank of Springfield has measurably improved. —Beatrice Ogeh
Marketers
These winners are boosting their community banks' profiles through the clever use of marketing, from print products to social media. By William Atkinson
Q: What is important to you in creating an effective marketing strategy?
Carolyn Watson: Keeping the customer experience top of mind when planning all marketing strategy is important. … How will they engage with your campaign? How will they take the next step? How will they get more information on the product or service?
Victoria Denning: First and foremost, it is about providing our customers with the products and services that meet their needs. It is also important that we stay true to our locally owned community bank roots by ensuring that all of our marketing efforts represent our local community and the people and businesses that we serve.
Ryan Gerber: Effective communication. I believe in being accessible by phone during all hours of the day. Open communication is essential to landing deals and closing deals and will help mitigate any potential frustration that may happen during a transaction. I also believe simplicity is the answer, especially in banking. I feel bankers can overcomplicate the transaction, and we are straight shooters when it comes to our product.
Cultivate leadership
The ICBA LEAD FWD Summit, Sept. 18–19 in Kansas City, Mo., is the premier educational event for emerging community bank leaders. Register Here »
Q: What is the marketing accomplishment of which you have been the proudest in the last year?
Watson: I produced my first ever local cable commercials, which told the stories of two small business customers and captured the essence of how community banking is better banking. The videos were something that not only was I proud of but that the customers were proud of, too—that their stories were heard and could be celebrated.
Denning: I am proud to have spearheaded the efforts to rebrand the bank. This included a refresh of the original logo, which is from 1986. We also updated the exterior of our main office headquarters to reflect our new branding, and we created special branding for our mortgage loan department, which did not exist prior to that.
Gerber: We have taken our Bank Stock Lending program on the road with fun advertisements in a majority of states' banking magazines. We like to partner with other great community banks, and I like to think of it as community banks standing together. I also took it upon myself to cold call nearly half of the community banks in the country.
Q: What effects have your marketing program had on your bank?
Watson: One effect has been increasing our brand awareness and customer engagement through incorporating new tools into our website and advertising, such as call-to-action forms, email marketing and the use of Google Ads.
Denning: The effects of our marketing program have led to increased brand awareness within our community, increased partnerships with community members and organizations, and differentiation of the bank within our market. However, perhaps the most impactful of our marketing efforts have been the roles they have played in the growth of our net income and return on assets.
Gerber: Our marketing has attracted a large pool of referrals from accounting firms, law firms, banks and even investment bankers. Our success has increased our earnings and margins exponentially. With our niche, we have been able to take on loans over our legal lending limit by participating great earning assets to our current bank stock clients.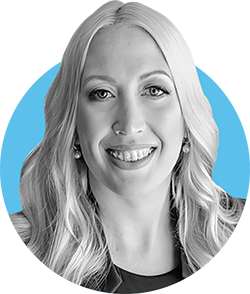 Victoria Denning, 39
Chief administrative officer
Denali State Bank
Fairbanks, Alaska
Victoria Denning led the rebrand of Denali State Bank's logo, which hadn't been updated in more than 35 years. By developing a marketing plan using print materials, social media and even a blimp, Denning raised awareness of the bank's new brand.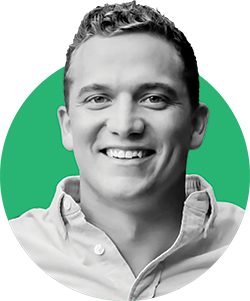 Ryan Gerber, 31
EVP of bank stock lending
Chippewa Valley Bank
Hayward, Wis.
Chippewa Valley Bank has a goal to move from a regional to a national level with its Bank Stock Lending program. Ryan Gerber has furthered this goal, cold-calling numerous community banks across the country and adding four states to the community bank's roster.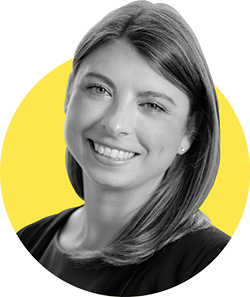 Carolyn Watson, 34
Marketing officer
Ambler Savings Bank
Ambler, Pa.
To show Ambler Savings Bank's dedication to its customers, Carolyn Watson created its Bank Local campaign in 2021. And in 2022, she concepted and managed the creation of TV commercials featuring real-life customers of the bank. The campaign's digital ads have resulted in an increase in traffic to the bank's website of 2,000%.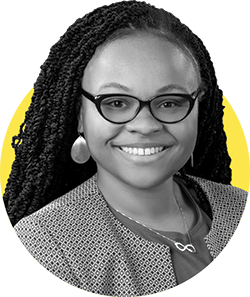 Jessica Hart, 37
Director of compliance, fair lending compliance officer
Patriot Bank
Millington, Tenn.
Jessica Hart organized a breakfast for local clergy at one of Patriot Bank's branches. The 20 pastors who attended could pass on messages to the community bank about their congregations' challenges, helping the bank learn how to better serve its customers. It has since expanded its credit program to better meet its community's needs.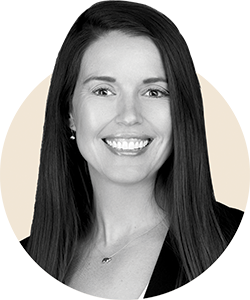 Abby Tardiff, 33
First vice president
ANB Bank
Denver, Colo.
As a member of the Advocacy subcommittee of ANB's Leadership Development Council, Abigail Tardiff created and edits Advocacy Spotlights, a publication dedicated to showcasing the work of ANB's employees and other banking professionals to advance community banks' interests at the state and federal level. —Tiffany Lukk
Volunteers
These 40 Under 40 winners are aiding their communities not only through their work as bankers, but in their own time as well.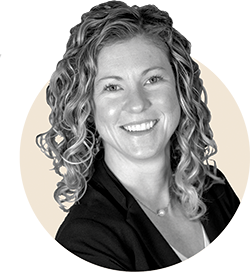 Annie Brode-Parenti, 39
Executive assistant to the president
Clear Mountain Bank
Bruceton Mills, W.Va.
Annie Brode-Parenti leads with a collaborative mindset and a can-do attitude. This is exemplified by her spearheading of the Clear Mountain Cares program, which gives bank staff paid time off to volunteer at local nonprofits. In the program's five-year existence, bank staff have volunteered for more than 3,500 hours with more than 100 organizations.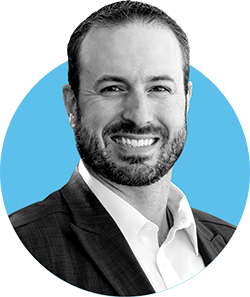 Mark Magnone, 39
Senior vice president of commercial lending
InBank
Pueblo, Colo.
Mark Magnone leads by example, both at InBank and in the community. His leadership roles include serving as vice chair of the foundation that awards scholarship money at Colorado State University–Pueblo where he helped raise $135 million, and being on the board of directors of the Pueblo YMCA.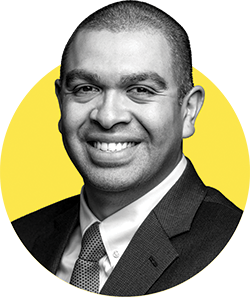 Joel Enriquez, 35
Vice president – loan officer
Wellington State Bank
Canyon, Texas
Joel Enriquez's ability to connect with different groups of people is an asset to his community. His strong character is on display whether he is working as a church leader, a youth sports coach or helping Lions Club International secure a $200,000 grant to build an all‑inclusive playground.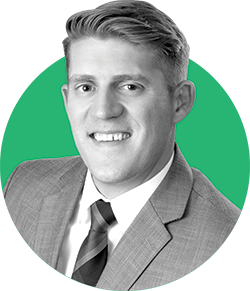 Brock DesLauriers, 38
Minot president
First International Bank & Trust
Watford City, N.D.
Brock DesLauriers understands that it's vital to connect with his community. His work to improve Minot and surrounding areas includes his past role as president of a Minot civic organization that has donated more than $1 million. He also helped a local golf course recover after it was devastated by a 2011 flood.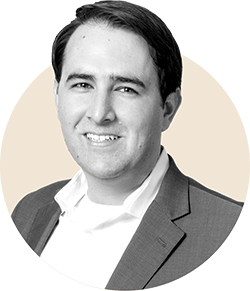 Lex Ford, 38
President
Climate First Bank
St. Petersburg, Fla.
Lex Ford helped ensure Climate First Bank's new branch was energy-efficient, with features like solar panels and LED lighting. He led the launch of the bank's digital solar loan platform in 2022. In addition, he's president of the bank's charitable foundation, which promotes renewable energy and conservation in the community.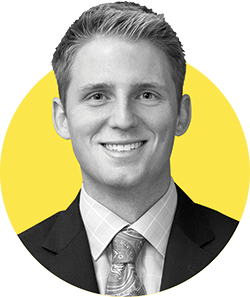 Jordan Casto, 38
Vice president – business relationship manager
Lake Ridge Bank
Monona, Wis.
As someone who values investing in his community, Jordan Casto wanted to have a career in community banking. In addition to his work, he served on the Emerging Leadership Board at the University of Wisconsin–Madison Carbone Cancer Center, where he's helped raised tens of thousands of dollars. A cancer survivor himself, Casto knows firsthand the importance of cancer research organizations. —Ben Kopnick
Project leaders
By building up and strengthening their colleagues, these leaders are placing their banks in a prime position to serve their communities.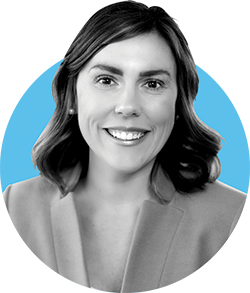 Leann Nelson, 38
Chief operating officer
Park State Bank
Duluth, Minn.
Leann Nelson's growth mindset and strong work ethic has helped shape Park State Bank into a highly regarded financial institution. Nelson and her teammates oversaw crucial aspects of a three-bank merger, including multiple core conversions, over the span of nine months. Her leadership during this undertaking resulted in minimal employee disruption in the bank's community.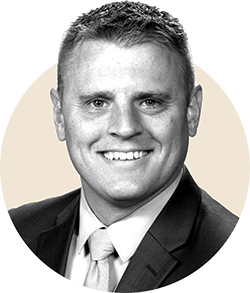 Jon Prebeck, 37
SVP, retail
First Citizens Bank
Mason City, Iowa
One of the qualities his colleagues most admire about Jon Prebeck is his concern for others. He prioritizes his relationships with his team, whom he views as people first and employees second, and his customers, whose unique circumstances inform the service he provides them.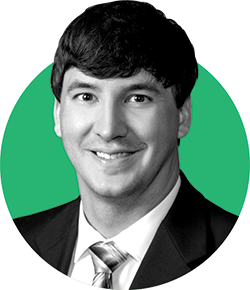 Jared Waldrop, 39
Senior vice president, operations officer, ISO
Troy Bank and Trust Company
Troy, Ala.
Jared Waldrop isn't afraid to put in the work when it comes to Troy Bank and Trust. Over his nearly two decades with the community bank, he has helped it through branch expansion, core conversions and mergers. Most recently, he restructured and grew the customer service department, even launching a customer satisfaction program.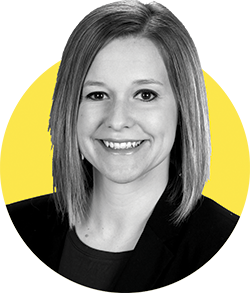 Lacy Covarrubias, 35
SVP, treasury management
Community State Bank
Johnston, Iowa
Lacy Covarrubias wants employees and clients to feel a sense of belonging at Community State Bank. Her inclusive leadership style ensures that her team has a voice at the department and institutional level, and she supports those voices with informed feedback. To create more great leaders, Covarrubias spearheaded a bank leadership development program with a curriculum that CSB loves.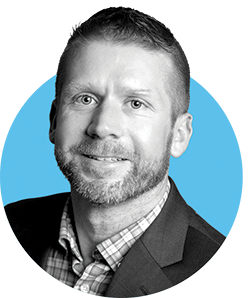 Brock Iseminger, 38
President and CEO
Community State Bank
Brook, Ind.
When it comes to community banking, Brock Iseminger prefers a hands-on approach. Even as president and CEO of Community State Bank, he's more than happy to meet with a customer in need. With his team-player philosophy, it's no surprise that Iseminger was able to turn Community State Bank into a thriving institution in under 10 years.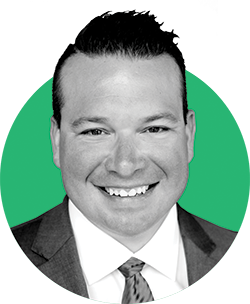 Tony Lewis, 38
Community bank president
The Bank of Missouri
Springfield, Mo.
When Tony Lewis noticed a gap in employee education at The Bank of Missouri, he took action. Lewis developed a training curriculum for commercial loan officers that enhances their ability to provide customers with the best possible service.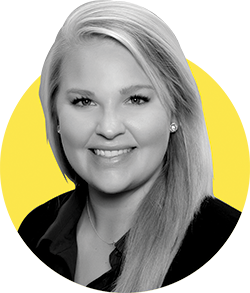 Hollie Babcock, 31
CFO/cashier, vice president
Green Belt Bank & Trust
Iowa Falls, Iowa
Hollie Babcock is the glue that holds Green Belt Bank & Trust together, and she shows her team just how much she cares about them each day. In addition to steering her community bank's core conversion project and helping her team navigate the new system, Babcock is known to be a positive, selfless force in the workplace.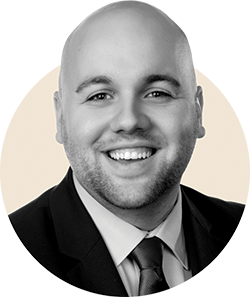 Allen Waddell, 33
Chief HR officer
Community Financial Services Bank
Benton, Ky.
Allen Waddell believes in taking an active role at both CFSB and in his community. He tackled the digital transformation of his community bank's HR department, selecting a provider, handling the budget and implementing the new system. —Beatrice Ogeh
Get to know the winners
What is your leadership philosophy?
Todd Borchardt, Choice Bank
I have a sign in my office that says, "Work hard, be kind," and I really think that summarizes it well. I believe if those two ingredients are in place, success for you as a leader and your team will organically follow.
Max Anderson, Honor Bank
Leadership is removing barriers to others' success while learning from those you lead to grow personally and professionally.
Stephanie Schwilling, Citizens Bank of Kansas
Leadership is influencing and inspiring others by discovering and fostering their unique strengths and capabilities, encouraging them and consistently adding value to their lives to create a stronger, more dynamic team and community.
Jennifer Marantz, Bank of Springfield
I believe in respecting the differences among people, their way of thinking and their approach to problem-solving.
Carolyn Watson, Ambler Savings Bank
Act as though your work matters, even when you aren't sure if someone is watching, because in community banking, you never know who you may be helping.
Who is your role model and why?
Jessica Hart, Patriot Bank
My aunt, Juanita. She is the first African American tax assessor for Marshall County, Miss. She has served four terms and will be retiring in December of this year. She started as a tax clerk taking payments for tags and property taxes in 1983. She worked her way up and was elected because of how she treated people prior to running for office.
Lacy Covarrubias, Community State Bank
My role model is my mom. Our career paths are nowhere near similar, but she always brought her best self to the table no matter how tired she was or how much chronic pain she had. She isn't afraid to launch into new endeavors or challenge male-dominated professions. As a mother of two daughters, I strive to do the same by not bringing my work home with me, and setting an example that women can be leaders regardless of the industry.
Janis Vanderputte, Shelby State Bank
As small business owners, my parents modeled a strong work ethic from an early age. They instilled in me the drive to make a difference, to do things that matter and to be accountable to myself and to others.
Daniel Day, Bank of Montana
My mom, dad and boss. They are all very different people, but each are kind, strong, work hard and consistently put others before themselves. I am very lucky that I did not have to look very far for people to admire and learn from.
Betty Campiz, Ponce Bank
I have been blessed to work with great leaders in my professional career, but all the lessons learned from them pale in comparison to those I have learned from my mother. She is the embodiment of resilience and perseverance. Despite traumas and [having] limited resources, she managed to give me a life I am grateful for and proud of. She is the reason I dream big and the reason I know no difficulty is insurmountable.
What advice do you have for a young community banker?
Allen Waddell, Community Financial Services Bank
Learn as much as possible! Relentlessly pursue an overall understanding of the various functions within your bank.
Alyssa Manley, The Stephenson National Bank & Trust
My advice for young community bankers is to get involved both in and outside of work. Your coworkers and community notice what you do. The more involved you are, the more trust you gain, resulting in better and stronger relationships on all sides of the spectrum.
Katelyn McCauley, cfsbank
If you have a career path that you want to take in the banking field, don't give up on it. Sometimes it may take going backwards to move up, and that's okay, too.
Joel Enriquez, Wellington State Bank
You have a place at the table of community banking! A critical component of the success of community banking lies within the efforts of intergenerational minds coming together. Be bold, work hard and surround yourself with seasoned bankers.
Minoska Mateo, Columbia Bank
My advice to young community bankers is to continually seek new and uncomfortable experiences to grow and find success in their career.
---
Beth Mattson-Teig is a writer in Minnesota. Elizabeth Judd is a writer in Maryland. William Atkinson is a writer in Illinois.
Sponsored by

FIS is committed to the future of community banking and is proud to support this year's emerging community bank leaders!