Exceptional Community Bank Service Award
Awarded to a bank that developed its service program three or more years ago
First Federal Savings & Loan Association
Asset size: $350 million
Location: Pascagoula, Miss.
firstwithus.com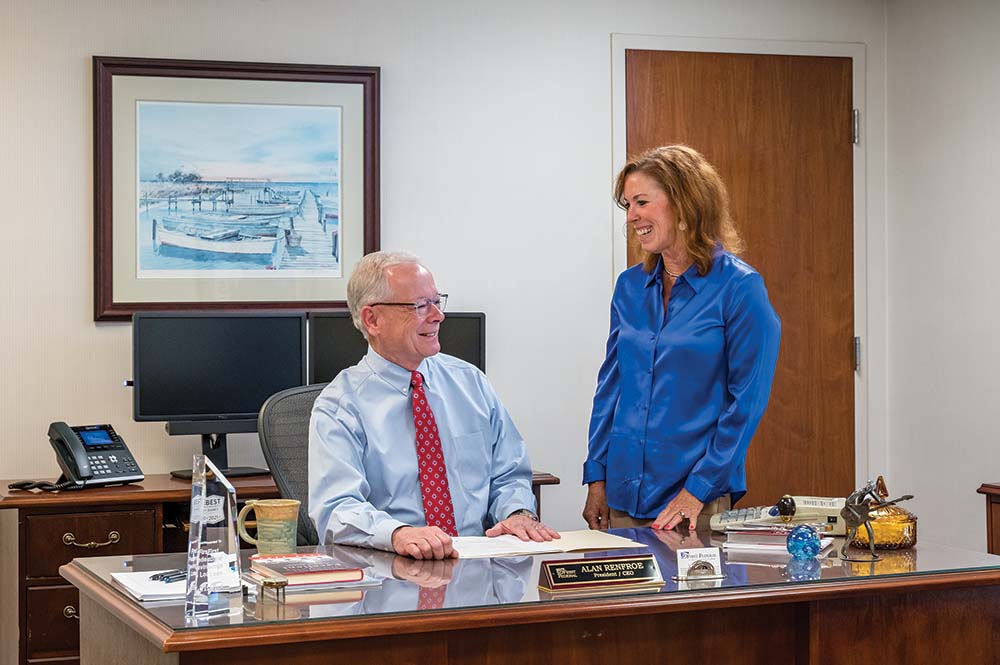 Rebuilding a tornado-ravaged community
By Roshan McArthur • Photos by Justin Hartley
Mark your calendar!
Nominations for ICBA's National Community Bank Service Awards 2024 will open in the spring.
On March 24, 2023, a tornado with wind speeds of up to 197 mph tore through the small towns of Rolling Fork and Silver City, Miss. It caused catastrophic damage, killing 17 people and injuring 165.
When the news reached senior vice president and director of marketing Jennifer Garlich at First Federal Savings & Loan, 270 miles to the south in Pascagoula, she immediately sent a text to Susan Perry, the director of marketing at the Bank of Anguilla in Rolling Fork. The two had just met by phone, five days before the tornado, to discuss plans for a statewide "Battle of the Banks" blood drive.
Perry texted straight back. "She said that they had crawled out of their home, by the grace of God," recalls Garlich, "that it was destroyed and that they barely escaped. And so of course, I was floored. It gives me chills right now talking about it."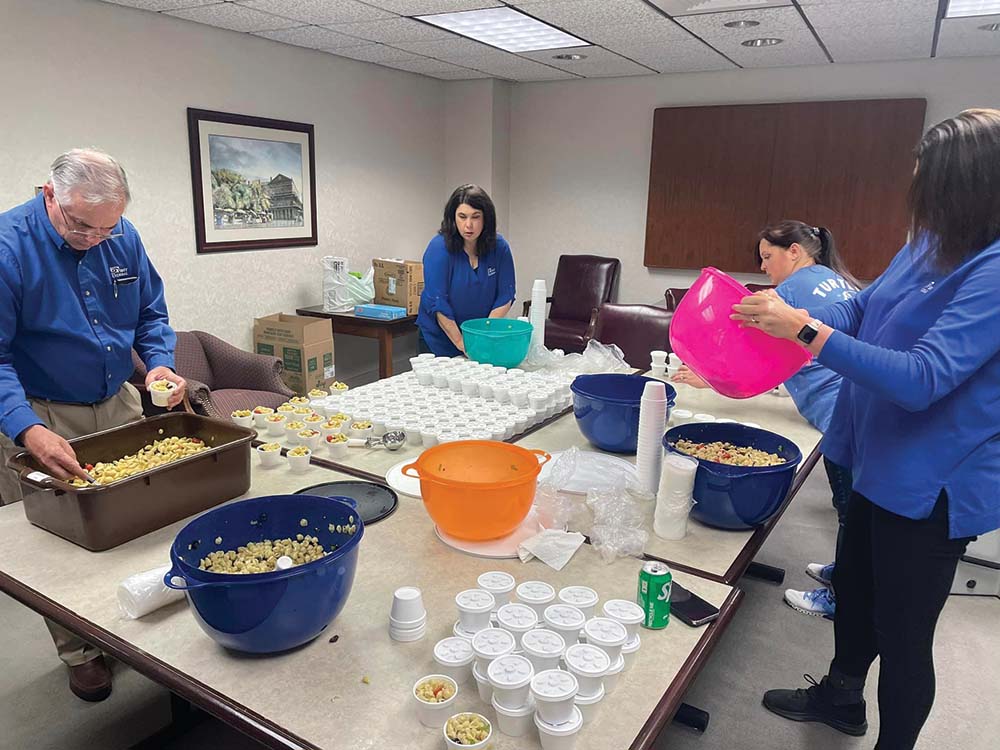 Out of the Bank of Anguilla's team of 32, four lost their homes entirely that day and the homes of 11 others suffered significant damage.
Garlich's immediate response was to ask, "Is there anything we can do?" She checked in with First Federal's president and CEO, Alan Renfroe, who had the same response.
"I had met the president of the Bank of Anguilla, Andy Anderson," he recalls. "I knew they were from a small town, even smaller than where we are in Jackson County. So, we felt a kindred spirit with them. And that's why we wanted to reach out and see if there was something we could do that would help them in some small way."
Breaking bread
Reaching out to help others is something of a tradition at First Federal, and they usually do it with food. "Like true Southerners," says Garlich, "our employees enjoy the fellowship of food, family and friendship." Twenty-five years ago, it started with Tuna Tuesdays, when First Federal sold tuna salad lunches to benefit the American Heart Association. But over the years, the team has applied their culinary skills to raising money for causes including the American Cancer Society and Habitat for Humanity.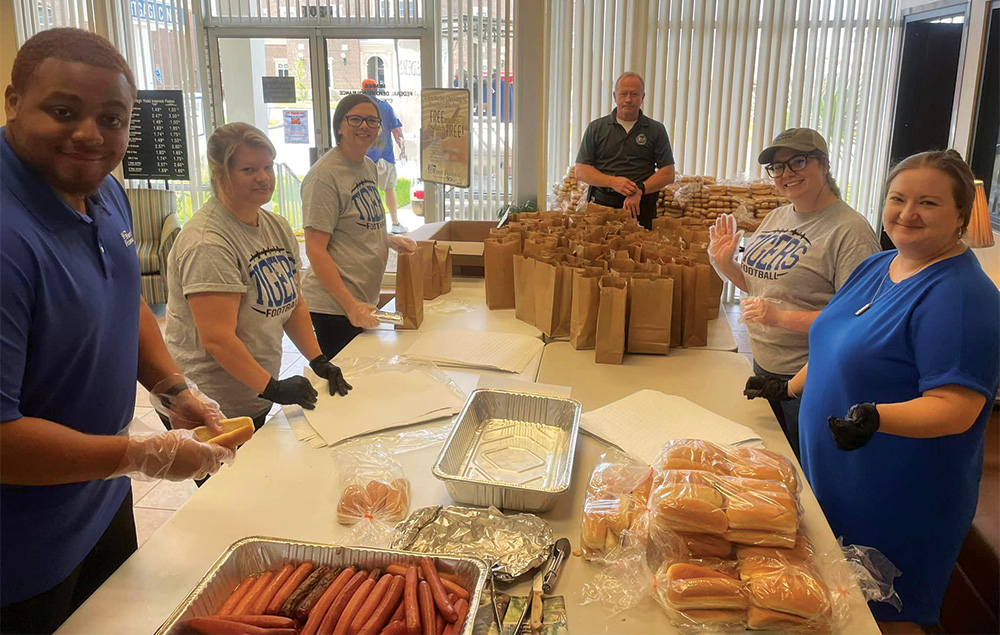 A typical First Federal fundraiser sells up to 150 lunches. To help the Bank of Anguilla, Renfroe challenged his team to put together their biggest fundraiser yet: a fish fry, with an initial goal of 300 lunches. Two days before the event, they had sold 500. On event day, they reached over 600, with members of the community contributing extra funds.
"When you have these acts of kindness, and for [First Federal's staff] to come through like they did, it's really uplifting and provides moments of joy and happiness," says Andy Anderson, Bank of Anguilla's president and CEO. "Not to mention the monetary impact of what they did!"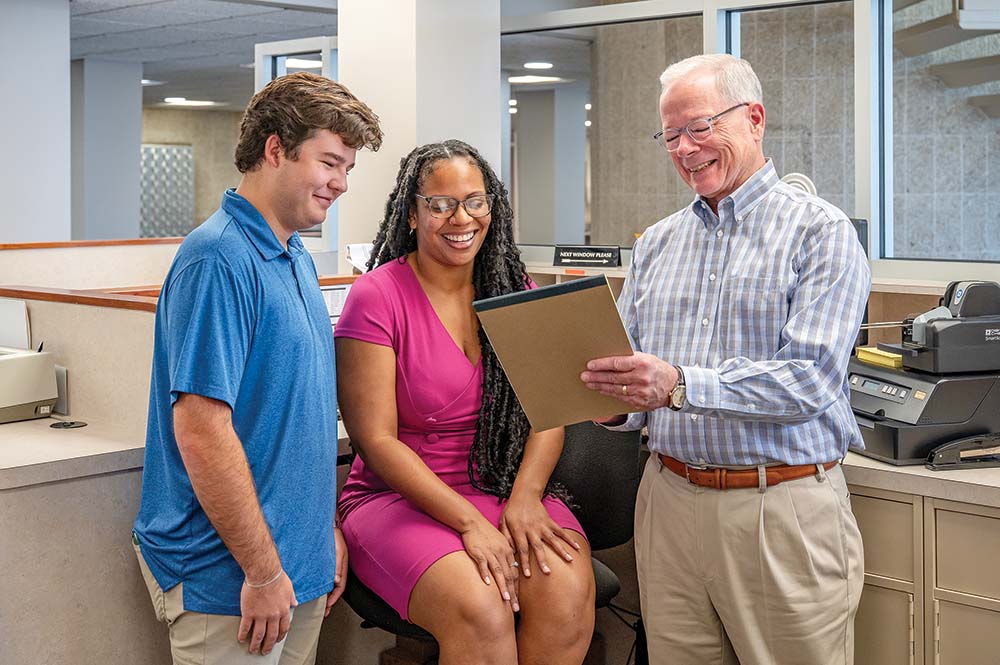 On April 20, First Federal presented a check to the Bank of Anguilla for $11,600, money that went to the bank's employee benefit fund.
Renfroe reports that most of Rolling Fork's immediate needs have now been met. "But every business, barbershop, drugstore, everything in their business district was destroyed," he says. "So, there's still a ways to go to get those back up and running."
First Federal plans to be with its neighbor every step of the way. "It's a bond that's not going to be broken now," Garlich says.
Paying it forward
It's a bond born from community spirit but also from adversity. "We're very, very familiar with hurricanes, being on the Gulf Coast," says Renfroe, "so we're familiar with other people coming to our area to help us, other banks from other areas, and even banks within our area that have not been impacted so much, helping each other. So, we're always willing to help in times of need."
Familiar might be an understatement. Almost 20 years ago, on Aug. 29, 2005, a 20-foot storm surge from Hurricane Katrina devastated Pascagoula, First Federal's hometown. Ninety percent of the town was flooded. Over half of the community bank's employees suffered severe damage to their homes, and half of those lost their homes entirely.
It's almost impossible to imagine the devastation. Yet the team pulled together to help their neighbors get through it. When asked how they did it, Garlich, whose own home was under four feet of water, laughs, "In flip flops!"
Renfroe recalls that, despite the personal loss many of his team had experienced, they still showed up to service the bank's customers.
It would have been easy for First Federal to say, 'OK, we're going to send Anguilla a $10,000 check.' But we knew from prior experience that it would be beneficial for our employees to actually get involved and participate.

—Alan Renfroe, First Federal Savings & Loan
Garlich believes that what got them through the devastation was the sense of community and the sense of family at the bank. "One of the major benefits of the culture [here] is the 'family' and how they took care of the employees who needed it," she explains. "If we needed time off to go work on our houses, it wasn't even questioned. That's just the culture, the same thing you would do for your family."
Then, on June 19, 2023, the city of Moss Point, which shares a border with Pascagoula, was hit by an F2 tornado. The team at First Federal was there again, cooking up more than 1,500 lunches for the volunteers and community members and supporting the Rebuild Moss Point Fund.
For Renfroe, paying it forward is non-negotiable, which is why First Federal shows up for the Bank of Anguilla, for Moss Point and for all the charities it supports.
Showing up in person is even more important for everyone involved. "It would have been easy for First Federal to say, 'OK, we're going to send Anguilla a $10,000 check,'" he says. "But we knew from prior experience that it would be beneficial for our employees to actually get involved … and then send the money as a result of our efforts. That made our employees feel like they had contributed."
Garlich believes it's essential that businesses and banks get their employees involved, listen to them and meet those needs. To that end, Renfroe recently sent out a survey to his team asking where they would like to make an impact, beyond all the community outreach they had already done. The team chose Adrienne's House, a domestic violence shelter for women. Fundraising has already started.
Renfroe, who plans to retire within a year after 46 years with the bank, laughs, "I thought I might try to just go out with a bang and see how much stuff we can get done in one year!"
Emerging Community Bank Service Program
Awarded to a bank that developed its service program less than three years ago
Cross Bank
Asset size: $404 million
Location: Wynne, Ark.
mycrossbank.com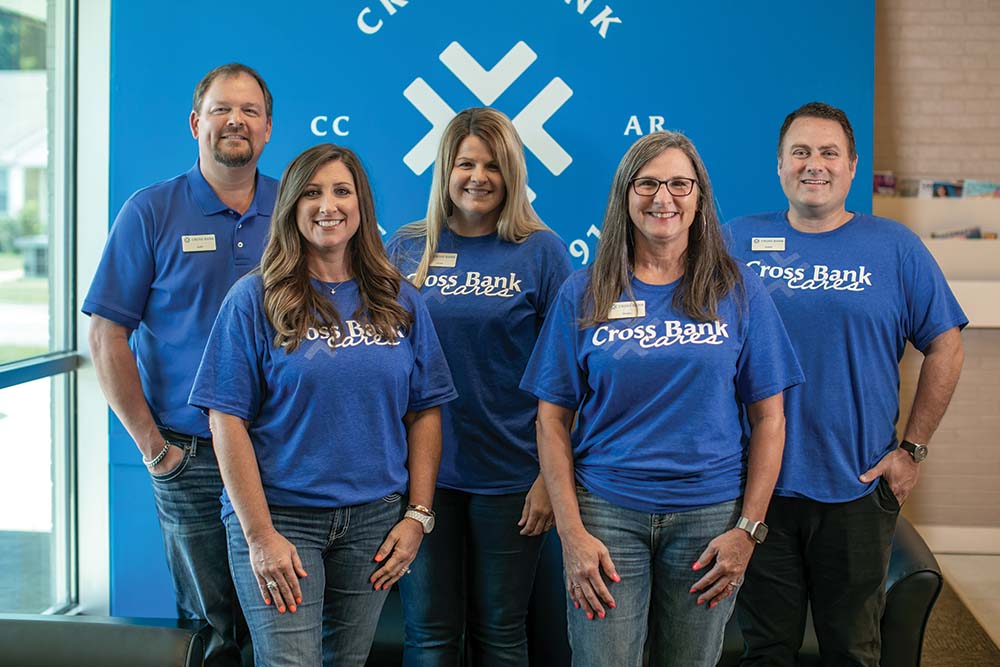 Cross Bank finds a silver lining
By Bridget McCrea • Photos by Michael Allen Media
For Cross Bank of Wynne, Ark., it's part of its culture to support community festivals, food banks, Little League teams and local schools. So when a rash of tornadoes tore through the U.S. Midwest and mid-south in March—with one of the hardest-hit areas being Wynne—it was natural that the bank would step up.
In fact, the devastating storms spurred the community bank to officially launch a new philanthropic arm, Cross Bank Cares.
"Each year, our teams give hundreds of hours to service projects, [some] of which are grassroots in nature, started directly by our employees for causes and organizations they care deeply about," says David Dowd, president and CEO of the $404 million-asset community bank.
"When our hometown experienced an EF3 tornado that devastated the town, our first move was to stay open for extended hours over that weekend for anyone who needed emergency access to their funds," he adds.
In the days that followed, all of Cross Bank's regional locations became donation drop-off points, sending recovery supplies back to Wynne. The community bank also opened an account for people to donate to relief efforts and posted local content on social media to help disseminate information about available shelter, food and medical services.
In total, the bank donated about $10,000, 2,000 meals and hundreds of pounds of supplies to the tornado relief efforts in Wynne. Since then, Cross Bank Cares has become an integral part of the bank's marketing and employee engagement strategies.
Keeli Smith, executive director for the Cross County Community Foundation, works with Cross Bank often and appreciates its contributions to the community. "We have a great partnership with Cross Bank," she says. "When there's a need in Cross County, they're always willing to help us, whether it's for a literacy program, food donations or a local event."
Going the extra mile
Cross Bank Cares' tornado relief efforts extended beyond immediate crisis relief and into the region's small business community. As a Federal Home Loan Bank of Dallas member, Cross Bank knew the organization offered several programs designed to help businesses during times of disaster. It investigated the opportunity and wound up being able to give nearly $200,000 in disaster relief funds to local small businesses that were affected by the tornadoes.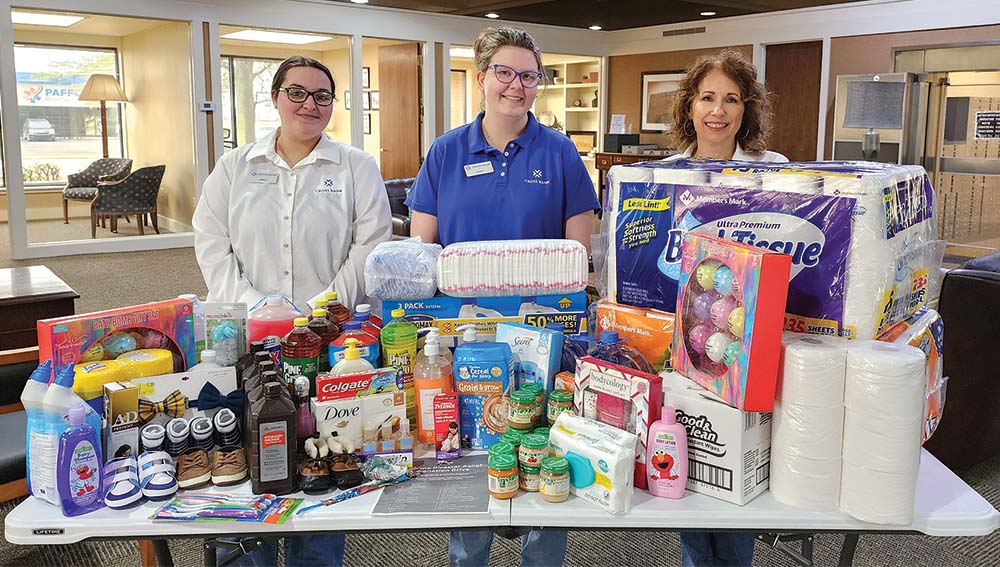 "We sought those business owners out and let them know about the available funding," says Dowd. In most cases, those owners didn't even realize that such funding was available to them. In one example, Cross Bank helped a beauty salon owner obtain a Federal Home Loan Bank grant. That money was used to relocate a physical location that had been severely damaged during the devastating storms.
"Our team went out and visited numerous businesses onsite and took applications, and in less than a week, many of those businesses were getting grants of $15,000 to $20,000 that they then used to start rebuilding [or relocating]," says Dowd. "Placing $200,000 into the community during a time of need was a big thing that the Federal Home Loan Bank really deserves a shout-out for."
Cross Bank donated money for disaster relief to the Arkansas Community Foundation, which was raising money for similar efforts. The community bank also announced that it would match donations to the foundation, up to $25,000.
Much more than just a "job"
Since its inception in 2022, the Cross Bank Cares program has become an integral part of the institution's marketing and employee engagement strategies, with each of the bank's 10 branches being encouraged to engage in one service project each quarter. The community bank has also created a new budget strictly for giving back to the community through sponsorships, donations and volunteer time.
Justin Cissell, assistant vice president and loan officer at Cross Bank's Osceola branch, enjoys working for a community institution that "does a lot of great things" for the groups that it cares deeply about, and the communities where it operates.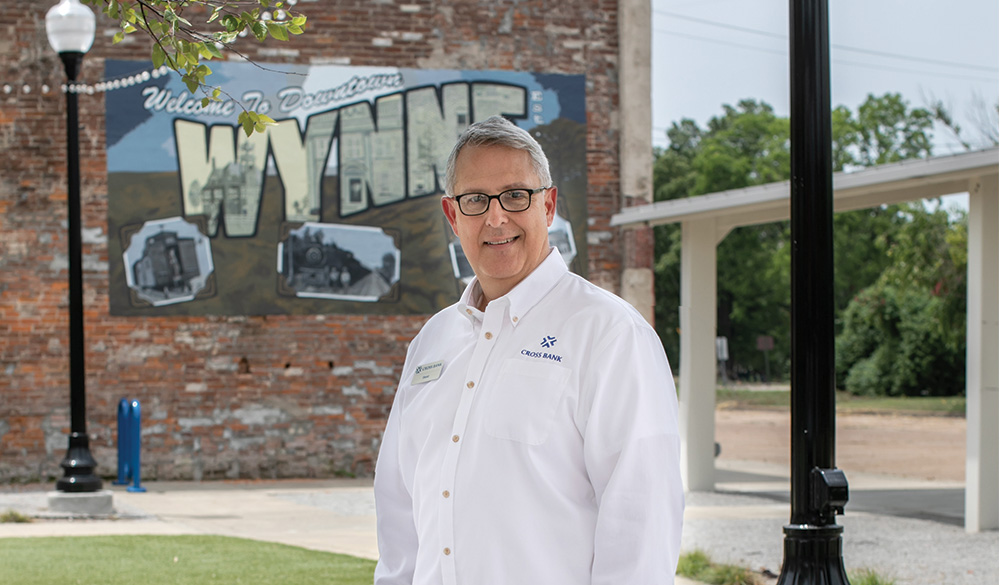 "That's definitely been a great part of the culture here, in terms of being able to get out there and build those connections," says Cissell. "It makes my job a lot more than just a 'job.' Giving back is part of who we are and a crucial part of our culture."
Cissell has also formed strong bonds with coworkers as a result of the bank's ongoing contributions and involvement with local communities. For example, he says volunteer time is also an opportunity for gathering, sharing ideas and supporting one another while outside of work.
"We're truly one big family both in and out of work, and the time we spend giving back just further solidifies those bonds," says Cissell.
Golden Compass Award
Every Cross Bank employee has a chance to practice the institution's values every day, both at the bank itself and in the communities that it serves. To honor those who exemplify these values, the community bank launched the Golden Compass Award in 2022. Based on an online nomination process, the award is presented monthly to an employee who has been nominated by their coworkers for being reliable, responsive and relatable.
Golden Compass Award recipients get a certificate of appreciation, a traveling trophy to display in their office for the month of their award and an extra half-day of vacation time. They also receive social media and company newsletter recognition.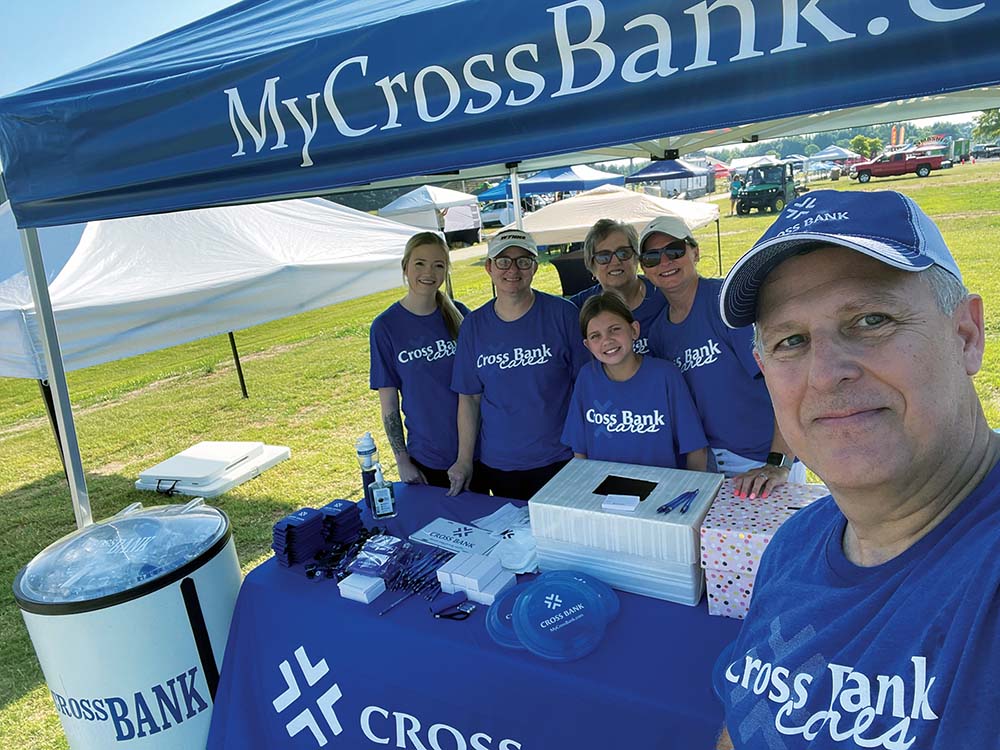 Dowd says the Golden Compass Award came about as part of the bank's overall rebranding effort. Both Dowd and Cissell are on a small committee that reads through the nominations and then selects the award recipient for the month. Cissell says it's always fun reading the comments and seeing how different employees often wind up choosing the same recipient for a specific month.
Then, when the awards are given out and the nominations are mentioned, Cissell likes watching for reactions from the audience. "There are always one or two associates there who have actually done the nominating, and you can just see the pride on their faces as the winner is announced," he says. "This is yet one more thing that brings us together and leads to deeper connections among our team members."
Honorable Mention
First Kentucky Bank and FNB Bank Inc.
First Kentucky Bank
Asset size: $554 million
Location: Mayfield, Ky.
firstkentucky.com
FNB Bank Inc.
Asset size: $670 million
Location: Mayfield, Ky.
growwithfnb.com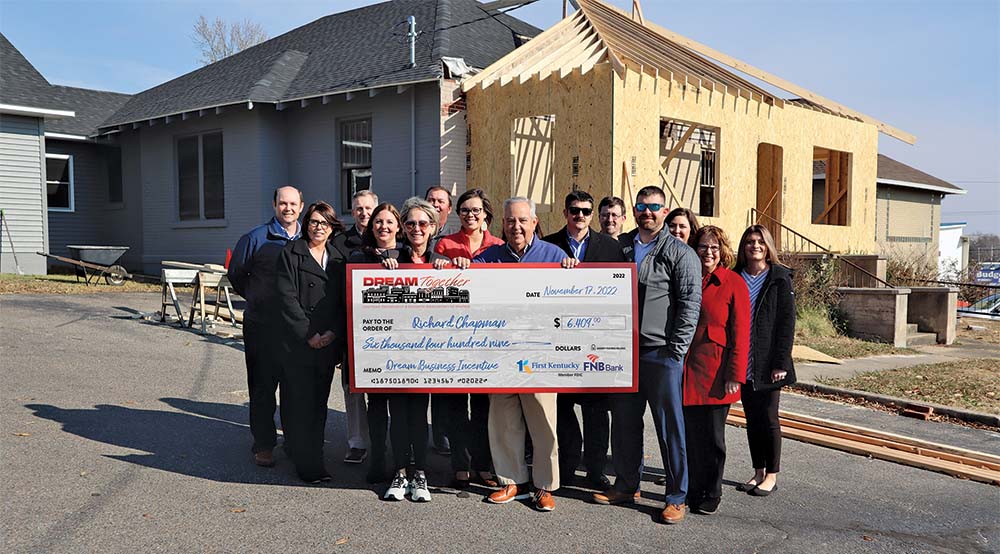 Community bankers join forces
When an EF4 tornado devasted their hometown of Mayfield, Ky., in late 2021, First Kentucky Bank and FNB Bank Inc. sprang into action to help. Stacy Overby, senior loan officer at First Kentucky Bank, and Sam Mahan, senior lender at FNB Bank Inc., tell us how their banks' collaborative program DREAM Together has helped rebuild the community.

Q: What is the DREAM Together program and why was it created?
Stacy Overby: We had the F4 tornado come through our town and it basically wiped out downtown on Dec. 10, 2021. After the tornado came through, the presidents of [First Kentucky Bank and FNB Bank Inc.] got together and tried to formulate a plan on what we can do together to help spur on the rebuild of Mayfield—downtown specifically. DREAM stands for Downtown Revitalization and Economic Advancement for Mayfield. The thrust of the program is two-pronged. It's an incentive program in which the banks have set aside $1 million to give to businesses [that] want to relocate [and] rebuild in downtown Mayfield. The second prong of that is a $10 million program of loans that we are providing to the same group at a lower interest rate to rebuild downtown.

Q: What was the experience like working together as two separate community banks?
Sam Mahan: We worked together in the past on different projects, and it's pretty much like working with people in your own bank when it comes to [the] DREAM Program. It's been a really smooth process and a benefit to the community.

Q: How has the program helped the community of Mayfield?
Mahan: Together, we've participated on a little less than $3 million worth of loans, and we've given out around $300,000 in incentives combined through grants for people to rebuild. We've got more [money] left in the bucket. The money's still there for the businesses. I believe it's spurred a big level of people coming into Mayfield as well.

Q: What are the plans for the future of the DREAM Together Program?
Mahan: The first people that had the right to [the money] were the ones that were like we were at FNB, where we didn't have a home anymore. We've expanded that out to people that want to come into Mayfield. As things rebuild, I think there's going to be more people wanting to come.
—Ben Kopnick
Honorable Mention
Olympia Federal Savings
Asset size: $932 million
Location: Olympia, Wash.
olyfed.com
Olympia Federal Savings shares the wealth
Ever since Olympia Federal Savings was established 117 years ago, the community bank has held its community's well-being as its top priority. Ryan Betz, chief strategy and marketing officer, discusses the Better Fedder Program and its broad impact on the bank's community.
Q: What have been some of the key goals of the Better Fedder Program, and how have you opted to meet those goals?
A: We recognize if we're able to increase our profitability, we're also able to increase our commitment to our community. Each year, we've looked at how we can enhance what we're already doing for our community. The thing I appreciate about working here is that it's not like we take something away to add something new. We continue to build on what we're doing for our community, so that commitment gets bigger and stronger every year. We're really focused on how we can be more successful in the business we do, so that we can continue to add on to these existing programs.
Q: What charities have you collaborated with, and how have you supported them?
A: At some point, we've probably supported every nonprofit organization in our community. Our support of the community is as diverse as our community is, so you look at where we give, it's arts and culture, economic development, the environment, social services, education, health—you name it. Last year, we supported 180 different organizations.
Every year, we contribute somewhere between 10% and 15% of our profits back to our local community, and that's direct financial support, like grants, sponsorships and things of that nature. Last year, we had more than 1,200 hours of volunteer service [done by] our employees, and our management team serves on more than 30 local nonprofit boards.
More than just our philanthropic giving and our volunteerism, we try to figure out ways to integrate our customers into that experience and let them not only have a voice, but the ability to participate and know that by banking with us, they're also doing all this great work in our community.
Q: How has the Better Fedder Program reinforced Olympia Federal Savings' identity and its relationships with the community?
A: From the very beginning, our founders' intent was to take deposits, loan them out and make housing more accessible and more affordable for our community. We're in the state capital of Washington, and when we started, it was a growing community, so there were very few ways to affordably build or purchase a home at that time.
We've really tried to keep that same idea moving, so it's this combination of continuing to build while also taking that community-first approach to banking and making sure that continues into the future.
—Victoria Schutz
Honorable Mention
Synergy Bank
Asset size: $1 billion
Location: Houma, La.
synergybank.com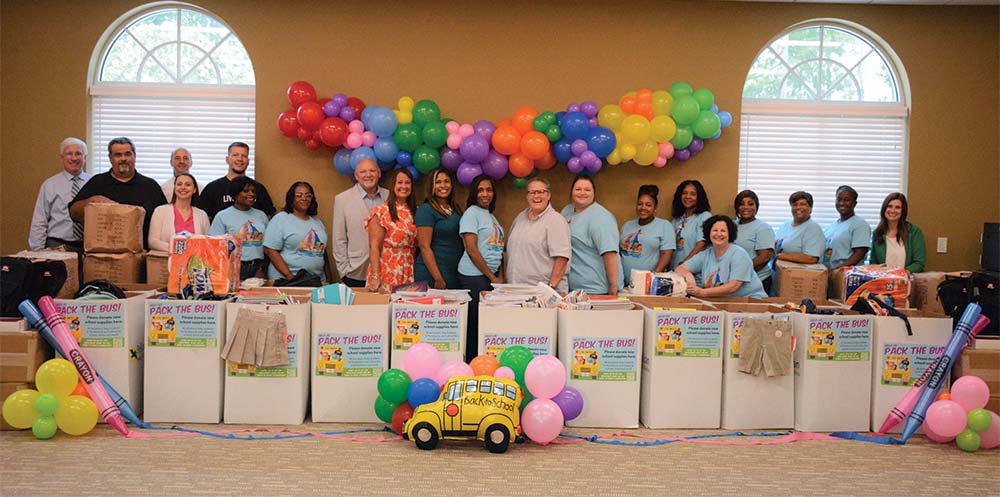 Giving kids the tools they need
Since opening in 1999, Synergy Bank has made a name for itself with its unique brand of customer service and dedication to bettering the community. Nine years ago, Synergy Bank started Bayou Pack the Bus, where the bank and local organizations fill a school bus with school supply donations. Jerry Ledet Jr., president and CEO, and Katie Portier, marketing director and assistant vice president, share more about the program's community impact.

Q: What inspired Bayou Pack the Bus?
Katie Portier: Synergy Bank is always looking for impactful ways to give back to our community. We wanted to find a unique way to help local students succeed in school. We fell in love with the idea of packing a school bus with supplies. … I always credit the poem "'Cause I Ain't Got No Pencil" by Joshua T. Dickerson as inspiration for Bayou Pack the Bus. The poem describes some of the daily challenges children can face through no fault of their own before they even arrive at school. … Something as simple as a pencil could change their day's trajectory and life. Not only did this inspire the school supply drive, but it also inspired Synergy Bank to donate 20,000 pencils each year to the drive.

Q: Who did you work with to make the supply drive happen?
Portier: We are fortunate that this project is supported by many local businesses, organizations and individuals within our community. We partner with more than 50 local businesses and organizations to serve as drop-off locations.

Q: What impact has this had on the schools in your community?
Portier: Each year, we are able to donate tens of thousands of individual school supplies to our local school districts … The supplies are most beneficial for families who do not qualify for federally funded assistance by the school system but are still struggling financially. … In our area, many families still face hardships from COVID and Hurricane Ida. The supplies are also given to school counselors to be distributed to children in need throughout the school year.

Q: How does Bayou Pack the Bus fit into Synergy Bank's culture?
Jerry Ledet Jr.: One of our core values at Synergy Bank is service, which is not only to our customers but to our community. Our team volunteers for many nonprofit organizations throughout the year. Bayou Pack the Bus perfectly exemplifies how our team jumps in to help our community.

Q: How else does Synergy give back to its community?
Ledet Jr.: Team Synergy volunteers hundreds of hours to nonprofit organizations each year. In 2022, our team provided 517 volunteers to 35 local nonprofit events in our communities. On average, Team Synergy volunteered nearly 1,050 hours last year.
—Aveya Hannan