Name:
Farmers and Merchants Bank
Assets:
$1.3 billion
Location:
Timberville, Va.
When Farmers and Merchants Bank in Timberville, Va., embarked on a core processor review, the $1.3 billion-asset community bank knew it needed to select a partner that could not only provide products but also meet its rural customers' unique needs. With a large share of agricultural clients, the bank sought to identify solutions that addressed farmers' biggest pain points.
"A lot of commercial banking products are set up for larger commercial businesses," says Paul Eberly, the community bank's executive vice president and chief development officer. "So, we asked, 'How can we take that knowledge, that service, that expertise or that product, scale it down and make it work for a small business owner or a farmer?'"
Innovating in agriculture
Making that translation has been a focal point of the bank's strategy. Over the past year, Farmers and Merchants has introduced a plethora of new products and solutions designed to respond directly to the needs of its agricultural customers. Specifically, the bank has:
Introduced sweep accounts. The community bank has made sweep accounts available to its agricultural customers, providing both an operating account and a revolving line of credit, with individual thresholds established based on underwriting best practices. Every night, the operating account rebalances to a preestablished total from the line of credit and vice versa.
"Sweeps are more of a commercial Wall Street-type of idea, but we've brought Wall Street to Main Street."

—Paul Eberly, Farmers and Merchants Bank
For Farmers and Merchants, sweep accounts deepen its customer relationships. The community bank provides both the operating account and the line of credit, and this type of account introduces an attractive product for new business. Sweep accounts help bank customers save interest through nightly rebalancing. In addition, when customers get to a place where their cash flow no longer necessitates a line of credit, Farmers and Merchants helps them set up money market accounts where the surplus funds can be redirected during nightly rebalancing to earn a higher interest rate.
"Sweeps are more of a commercial Wall Street-type of idea, but we've brought Wall Street to Main Street," Eberly explains.
Quick Stat
89.1%
of all U.S. farms are small family farms
Source: USDA
Upgraded its ATMs. In January, Farmers and Merchants made the decision to enhance existing ATMs to accept cash and check deposits, enable customers to select differing dollar denominations and offer self-service functionality. While the technology upgrade has created a better customer experience, it was completed as a strategic decision to attract new customers.
"Within our community, there are a lot of Mennonites whose transportation is horse and buggy," Eberly says. "Working with a business in our community that is an auction house for produce, we came up with the idea to have one of these deposit-taking ATMs at the auction, which is smack dab in the middle of the Mennonite community. Our goal is to really solidify our relationships in that community and add a tremendous amount of new deposit business because of that off-site ATM location."
Introduced Autobooks. This new product enables Farmers and Merchants' small business clients to bill or invoice their customers through the bank. When a business' customer pays through Autobooks, the money deposits directly into the business' bank account, enabling faster, seamless and secure electronic payments.
"We've turned on the solution for over 1,200 business customers," says Charles Driest, executive vice president and chief experience officer at Farmers and Merchants. "And we expect to see some nice acceleration around this service going forward."
Selecting the right partner
While bank strategy starts at home, the technical functionality to accomplish goals requires a strong partner. After undergoing a core review, in December 2022, Farmers and Merchants selected incumbent Jack Henry to support its future technology needs, with the goal of expanding its offerings in a targeted and strategic way.
"Fundamentally, from our perspective, Jack Henry just has more resources," Driest says. "On the digital side, [the organization's] approach to technology is more forward thinking."
Jack Henry recognizes its role in supporting Farmers and Merchants' vision—and it brings the technology backbone to power more advanced digital solutions.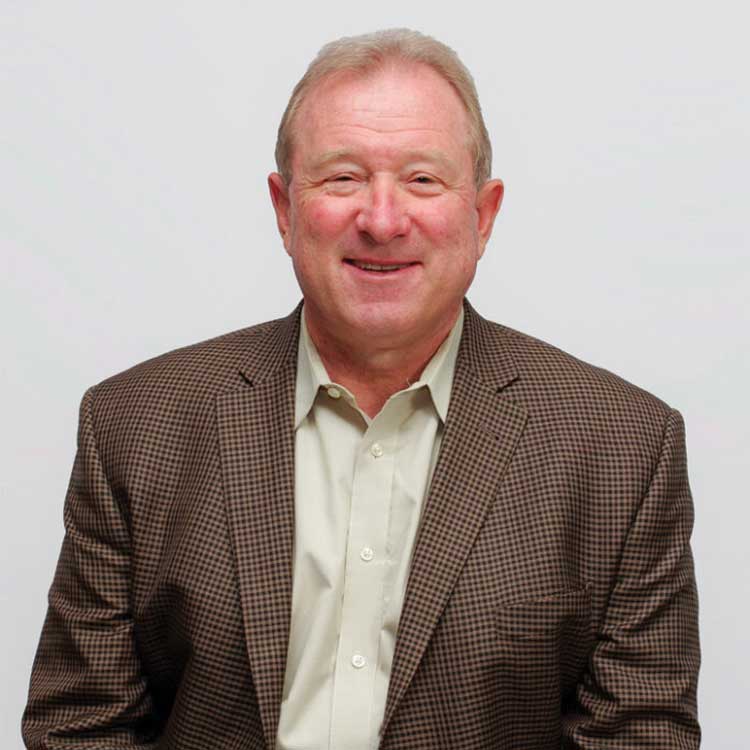 "It's about modernizing [its] platform," says Stacey Zengel, Jack Henry's senior vice president and president of bank solutions. "When the pandemic hit, the front door of the bank changed from the branch to the digital front, so it's about modernizing and enabling more capabilities for [its] customers."
Looking to the future
Farmers and Merchants has fully embraced the solutions available to it.
"Banking has probably changed more in the last three to five years than it has in the previous 30 or 40 in a lot of ways. Our customers have to innovate to stay fresh. Innovation is really critical for them to serve and retain their customers."

—Stacey Zengel, Jack Henry
"We have set up direct line wire. We've moved processing to an outsourced environment. We've turned on Same Day ACH," Driest says. "There's a litany of things we have accomplished in the first six months of this year, and that's a hats-off to our operations team. They're just crushing it right now."
He continues, "We essentially negotiated pricing on an additional six or seven modules we weren't already using, and we're ticking those off. As we look to next year, there's going to be the next two or three things on the list and then the next two or three things on the list as we build out that partnership."
As the landscape continues to evolve, the bank plans to continue to identify new technologies to meet the needs of its customers. In short, embracing change is key.
"Banking has probably changed more in the last three to five years than it has in the previous 30 or 40 in a lot of ways," Zengel concludes. "Our customers have to innovate to stay fresh. Innovation is really critical for them to serve and retain their customers."
---