Name:
Moultrie Bank and Trust
Assets:
$86.7 million
Location:
Moultrie, Ga.
It's been just over a year since Moultrie Bank & Trust opened its doors in Moultrie, Ga., and the community bank is already accomplishing its goals, increasing its reach and having a positive impact on the rural community that it serves.
Since opening in May 2022, the bank has accumulated about $69 million in deposits and sits at $86.7 million in total assets. "We're in a very agricultural area, so our deposit levels fluctuate based on the seasonal cash inflows and outflows," says president and CEO Donna S. Lott, who was hired in April 2021.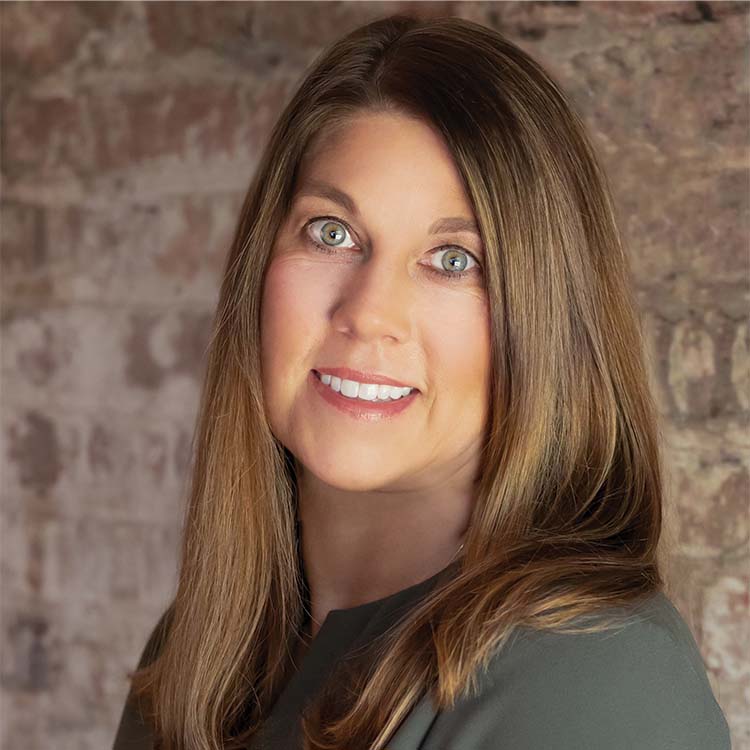 Shortly after Lott came on board, the community bank was off to a running start. It sold about $21 million worth of stock—more than the recommended $20 million for a de novo—and attracted 486 shareholders, opening for business about a year later. "Some days it feels like it's been a real whirlwind," Lott says. "It's been a very rewarding process."
Moultrie Bank & Trust came to be when its group of 12 founding directors wanted to fill the gap left by a few long-standing community banks that moved their charter to Atlanta to serve a more metro market.
"We needed a community bank, so the directors sat down and began having conversations about opening a new bank back in 2020," Lott says. "One person talked to another, and they all felt very strongly about coming together to build a community bank that represented who we are here in Moultrie and Colquitt Counties."
Moultrie Bank & Trust was well received not only by customers within its primary market of Colquitt County, but also in the six surrounding counties.
"Customers felt like they were getting the runaround [from larger banks] because they would call and nobody that was physically sitting here in Moultrie answered the phone," says Lott. "And the people working in the branches either couldn't answer those customers' questions or didn't have the authority to do so."

Freeing Up Time
According to Lott, these large banks couldn't develop strong lending relationships because banking processes were being "bogged down in the corporate grind." For example, customers were forced to navigate various corporate levels of approval, and no one in the region was able to make lending decisions.
Processes that would normally take days or weeks were taking 60 to 90 days to complete, delaying buyers' and sellers' ability to get in on the "hot" national real estate market. "People were trying to buy land and houses, and deals were falling by the wayside," Lott explains. "If a customer couldn't get a fast answer on a loan, somebody else would snatch up the land or property."

"The deposits aren't used to fund loans in metro Atlanta, another state or several states away. We're looking after the priorities here, growing our economy here and taking care of our own."

—Donna S. Lott, Moultrie Bank & Trust
Hitting its Competitive Stride
When Moultrie Bank & Trust opened its doors in May 2022, the prime interest rate was hovering at about 3.25%. At press time, it was 8.5%. The jump has affected all types of lending, and it's forced the community bank's competitors to vehemently defend their market shares.
"Our competitors have given a lot of low rates and locked people into some two- to three-year deals to kind of head us off," says Lott.
As is the case with community banks generally, Moultrie Bank and Trust can call on its relationship-based business model to attract and retain customers. Its team has been able to serve customers—both new and existing—whose notes and loans have either matured or started ballooning. It also has a loan committee that can issue decisions within 24 hours of reviewing the customer's financials.
"Within a few days, we can put together a package and give customers an answer one way or the other," says Lott. "That's something the customers have been really appreciative of, and it's also helped us form more deposit relationships with them."

"We want people to understand the difference that their deposit dollars and lending relationship have on us, and how we're putting those assets back into the community."

—Donna S. Lott, Moultrie Bank & Trust
Spreading the Word
Today, Moultrie Bank & Trust has 13 employees who work from a 2,500-square-foot temporary location in a strip mall. The bank's permanent home—which will be completed by the end of 2023—will include the traditional teller setup plus separate spaces where lending and account specialists can meet with customers. It will also have drive-thru lanes, a night depository box and safety deposit boxes.
The community bank has been profitable since January, placing it firmly ahead of its pro forma projections. It also has benefited its community, which was sorely missing a "down home" institution. For example, Lott says any positive deposit growth translates into more agricultural, commercial and personal loans for the surrounding region.
"The deposits aren't used to fund loans in metro Atlanta, another state or several states away. We're looking after the priorities here, growing our economy here and taking care of our own," Lott explains. The community bank is also adhering to all financial regulations and making wise financial decisions, such as good credit underwriting.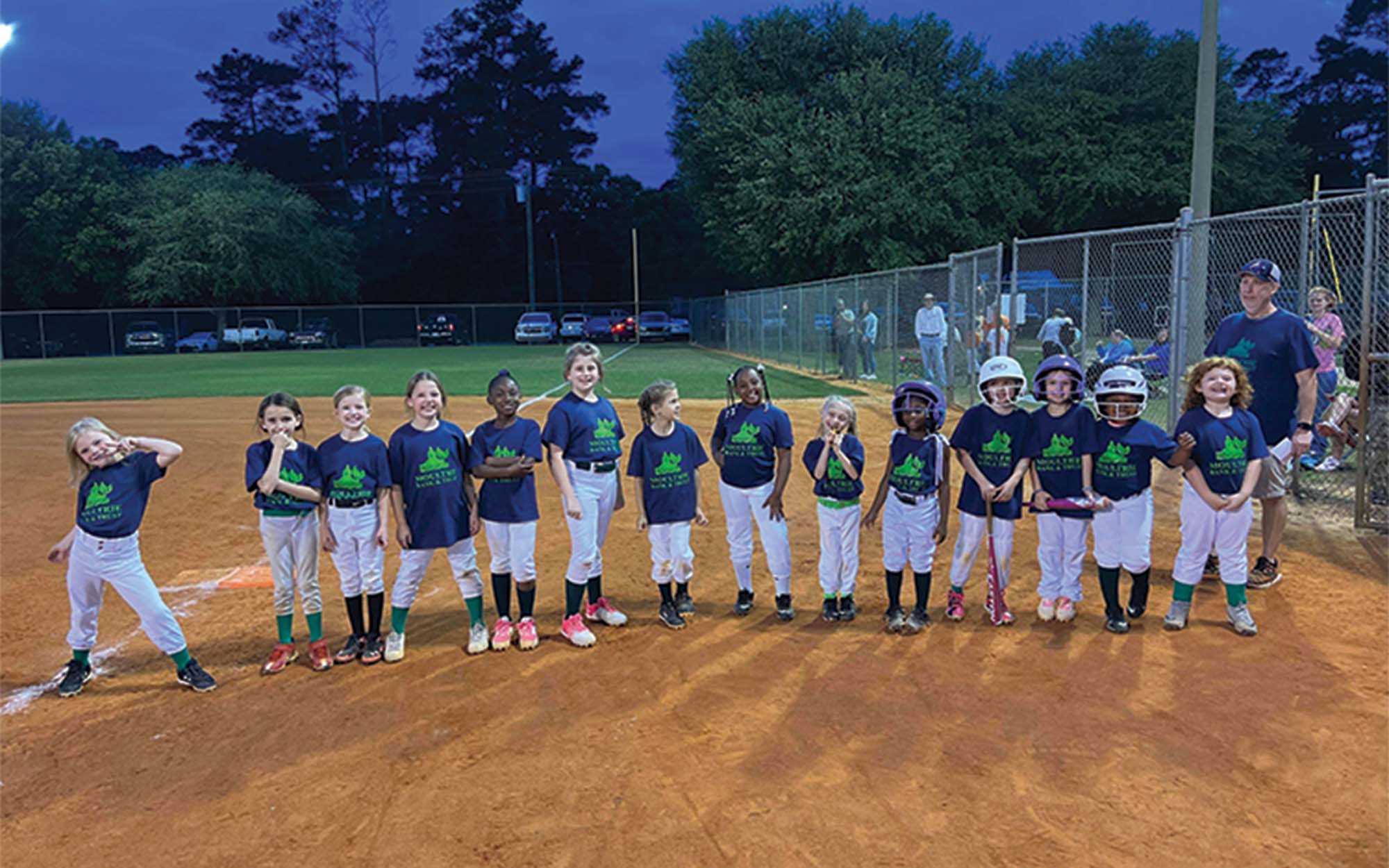 Bedding In
This year, Lott says the bank is also focusing on building brand awareness and helping everyone understand what Moultrie Bank & Trust focuses on and how it's committed to the communities that it serves.
"We want people to understand the difference that their deposit dollars and lending relationship have on us and how we're putting those assets back into the community," says Lott. "That includes supporting civic or community events, creating local employment opportunities or just impressing upon them the fact that their deposits are used to fund loans right here."
---