Marketing
Last year challenged the marketers on our list to connect with their communities. They discuss how they crafted messages that struck the right tone with customers amid the discord of the pandemic.
By Julie Kendrick
Q: How did you engage customers during the COVID-19 pandemic?
Molly Day: When it became necessary, we shut our lobbies down, split our teams in half and operated a drive-through only. Now we've brought people back, and we're able to function safely and responsibly. We did our best to stay engaged with our customers and prospective customers through our focus on relationship banking. Our employees have always been empowered and encouraged to keep those one-on-one conversations going. As part of all that, I've been paying close attention to our own internal culture, making sure employees felt supported, engaged and appreciated during hard times.
---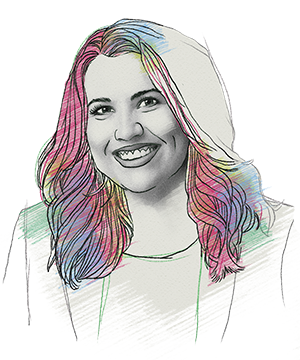 Molly Day, 33
Senior vice president, chief deposit and chief marketing officer
FNBC Bank
Flat, Ark.
Established a new visual brand and a brand council for FNBC Bank

Serves on the board of the Spring River Innovation Hub, which supports entrepreneurs and promotes local tourism
---
Tyler Kraupp: We immediately went on the offensive to see where we could help. Our slogan is "Committed to Community," and this pandemic was no different in terms of our focus on doing whatever it took to lend a hand to the community. Right away, we set up a Community Commitment Fund with other businesses, and we were able to allocate more than $85,000 to local nonprofits who were working on the emergency. We also started an initiative that allowed us to deliver more than 1,000 meals to local frontline workers at regional hospitals.
---
Tyler Kraupp, 30
Director of marketing
Bank of Idaho
Idaho Falls, Idaho
Managed the bank's virtual events and hand-delivered "thinking of you" kits during the pandemic

Led the marketing efforts of more than 1,200 first-round Paycheck Protection Program loans
---
Jillian Malecha: What we do well—community-banker partnerships, meeting face-to-face and offering personalized services—had to evolve. We had to find a way to let the community know that our promises were not changing. We continued to do educational messaging, especially through videos.
We launched a blog with a library of resources and emphasized email marketing that was segmented by customer base, and we worked with small businesses on navigating [Paycheck Protection Program] loans and loan forgiveness. Through it all, we continued to find ways to support the community, such as by hosting virtual graduations and food and clothing drives.
Q: What messaging has resonated with your audience?
Day: We've been telling the stories of our customer relationships under the brand umbrella of "Better Together." We really are relationship bankers, so sharing more about our long-term relationships, and some of our strongest ones, has been helpful.
Kraupp: As a native Idahoan, I know that we [know real authenticity when we see it]. At Bank of Idaho, we've found that authenticity, especially in this day and age, is our key differentiator in everything we do—billboards, community events, social media advertising, right down to how someone applies for an account or loan.
Malecha: We focus on the fact that these are our neighbors and community members that you're banking with. We have local decision-makers. They're the people you'll see at community sporting events, cheering on the team with their families. It's always been my thought that banking takes on a new form when you get to know the person you're banking with.
---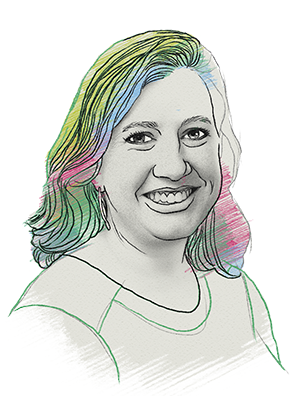 Jillian Malecha, 39
Director of sales and marketing
Roundbank
Waseca, Minn.
Launched an educational blog and chat feature, which has given customers the support they need during the pandemic

Transformed marketing efforts during the pandemic to include sponsoring graduations, partnering with radio stations and more—Eric Best
---
Q: Tell us about an effective marketing campaign you've run.
Day: We built and opened a new office in a growth market last year, opening our doors in early January. I found ways to be very creative with the way it was promoted. [As of March 2020] we haven't been able to do an official grand opening, but I hope that when we do, it will highlight not only our really cool building but also show how we're pivoting and being as agile as we can.
Kraupp: Last year tested all marketers' brainpower and stamina. For example, designing "six feet apart" stickers and sneeze guard vinyl graphics wasn't on my radar [in March 2020]. I'm especially proud of how I put what I learned back in my high school web development class to work by helping our small business customers go through their first round of PPP applications. It wasn't a bad way to help out the community that has done so much for me over the years.
Malecha: We've been doing one-minute banker videos that address common customer questions or explain topics they ought to know about. The goal is to help customers quickly and easily make more informed decisions. With these videos, I get to highlight our own bankers, put a face to the brand and share the vast amount of knowledge and experience our amazing team has.
PPP Champions
These community bankers went to the aid of local businesses during the pandemic.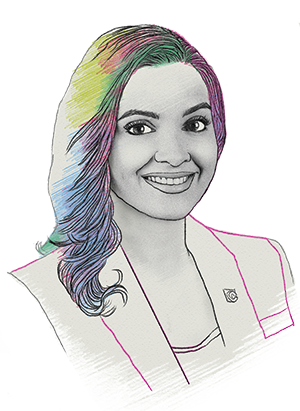 Mayra Rinaldi, 37
Senior vice president of corporate governance
Columbia Bank
Fair Lawn, N.J.
With more than 20 years in community banking, Mayra Rinaldi has perfected her "servant leadership" style where she collaborates with colleagues and leads by example. Her tenacity and can-do attitude were assets while processing PPP loans. She recruited additional staff and created a training manual for SBA loan origination software.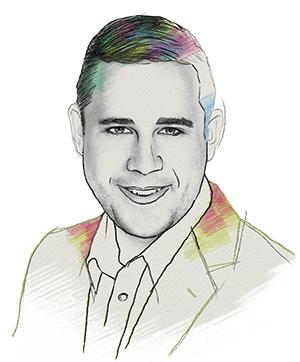 Ryan Boebel, 25
Vice president business banker and chief advocacy officer
Community First Bank
Baraboo, Wis.
Ryan Boebel has worked at Community First Bank since he was in high school. The leadership skills he's honed over the years primed him to become the community bank's PPP facilitator. He even passed along his PPP expertise from banking and business development centers to other community banks.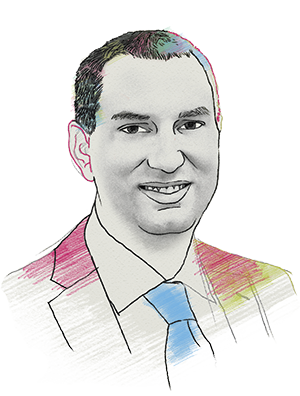 Jesse Bro, 34
Senior vice president of SBA lending
First National Bank Texas
Killeen, Texas
When Jesse Bro joined First National Bank in 2018, he came with a plethora of experience in Small Business Administration lending, which he used to create the bank's SBA lending program. It became one of the top-performing programs in the region, helping provide 1,369 PPP loans and several additional SBA loans to small businesses.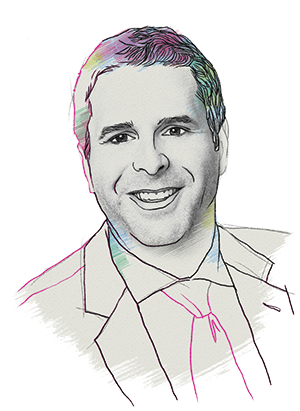 Aaron Panton, 40
Regional bank president
The Bank of Missouri
Cape Girardeau, Mo.
Aaron Panton is an expert when it comes to pairing his tech knowledge with customer interaction. This recently came to fruition when he started weekly Zoom meetings with customers to help them understand PPP loans. His idea has expanded throughout the community bank.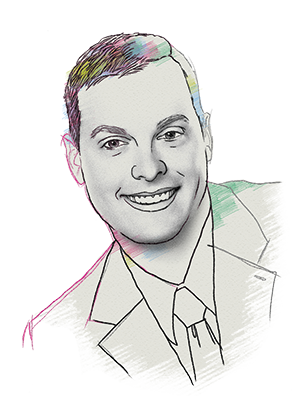 Karl Metcalf, 40
Vice president
Iowa State Bank & Trust Company
Fairfield, Iowa
As an active volunteer in his community, Karl Metcalf is no stranger to the power of leadership. When COVID-19 hit, he jumped into action, becoming a PPP expert. He worked around the clock to advise not just Iowa State Bank & Trust Company's customers, but anyone who needed assistance.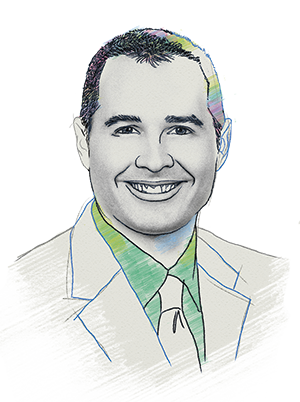 Richard Balestracci, 36
Vice president and commercial loan officer
Chelsea Groton Bank
Groton, Conn.
Rich Balestracci wears many hats. His experience helping his colleagues as part of the employee engagement committee and working with the SBA as his bank's authorizing official prepared him to collaborate with a number of departments to get PPP loans to hundreds of small business owners.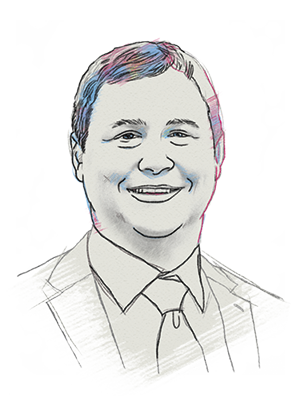 Brad Collins, 37
President and chief executive officer
SunMark Community Bank
Perry, Ga.
When the PPP was introduced and information was still being rolled out, Brad Collins was ready to get to work, knowing there would be a limited amount of funds. He was an integral part to creating his community bank's PPP process, which involved working nights and weekends with his team.
Innovators
These innovative leaders continue to move the industry forward.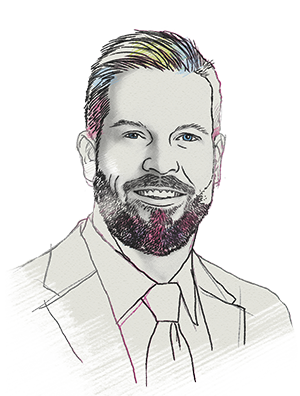 Steve Shear, 37
Executive vice president, director of treasury and commercial services
Central Bank & Trust
Denver
To establish his community bank as a market leader, Steve Shears conducted an assessment of its Treasury Management division and then enhanced its platform to make it more competitive. He also led a conversion to digital banking projects, which came in handy during the pandemic.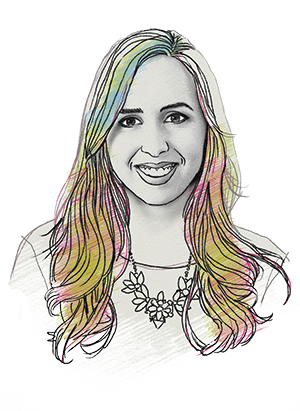 Grace Pace, 29
Vice president and digital engineer
Quontic Bank
New York City
Grace Pace is on a mission to innovate and build strong programs to ensure the process is seamless and secure for customers. Although often the youngest in the room, Grace carries herself as a leader with a proven track record. She was part of the team that launched Quontic's Bitcoin Rewards Checking account, the first of its kind.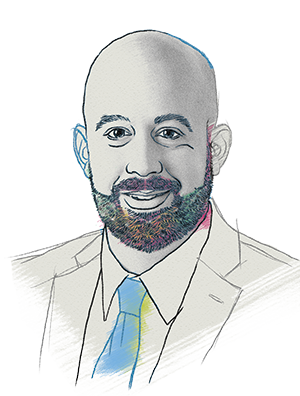 Tim Broyles, 36
Director of digital banking and retail operations
Clear Mountain Bank
Bruceton Mills, W.Va.
Prior to the pandemic, Tim Broyles had been implementing an electronic signature platform. He then accelerated that process to help Clear Mountain Bank get customers Paycheck Protection Program (PPP) loans and loan modifications. He's a founding member of the bank's innovation team and leads a group focused on digital experience.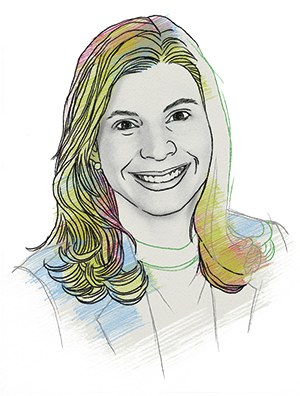 Heather Plumski, 38
Chief financial and strategy officer
Stearns Bank
St. Cloud, Minn.
Heather Plumski led the creation of the Stearns Bank data team, but her leadership in this area goes even further. She uses data and analytics to help guide overall community bank strategies, enhance security, improve the customer experience and save resources.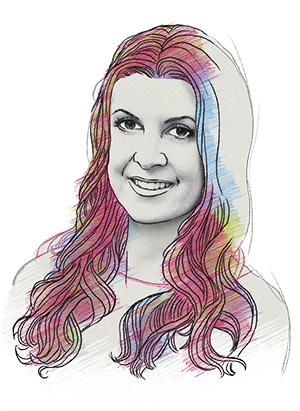 Blayne Furey, 33
Management information systems officer
Freedom Bank
Columbia Falls, Mont.
Blayne Furey used her experience in software and community bank management to effectively identify inefficiencies with the PPP portal to help Freedom Bank and even other community banks. She then reached out to her local member of Congress to advocate for PPP and Economic Injury Disaster Loan (EIDL) improvements.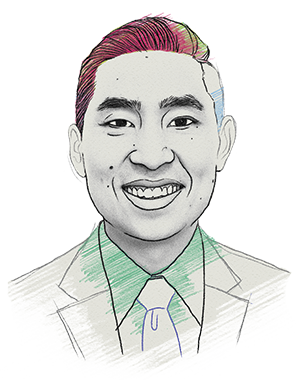 Gary Fan, 38
Executive vice president and chief banking officer
Gateway Bank FSB
Oakland, Calif.
Gary Fan is using his bank's small size to its advantage by offering differentiated products and services. He leads Gateway Bank's digitization initiatives, including working with technology partners to create a mobile app and developing online account opening technologies to allow customers to open bank accounts anywhere in the U.S.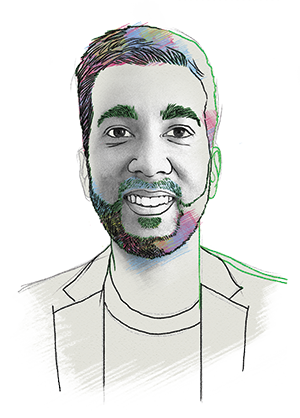 Ken Singh, 35
Executive vice president and chief financial officer
TCM Bank, N.A.
Tampa, Fla.
Ken Singh not only takes on the traditional duties of a chief financial officer; he also champions digital solutions to meet consumer needs. To do this, he restructured and leads TCM Bank's decision science team. In this role, his work has led to capital investments to enhance speed and service levels.
Customer & Community Service
The pandemic has underscored the importance of being close to the needs of your customers and community. Three community bank leaders on our 40 Under 40 list talk about why they serve underserved communities, small businesses and entrepreneurs.
By Roshan McArthur
Q: Why do you believe it's important to bring underserved people into the banking system?
Angelica Santibanez: Miami is home to tens of thousands of unbanked or underbanked households who frequently use expensive and unnecessary predatory financial services like payday lenders or check cashers. Research has shown that people with bank accounts are more likely to move up the economic ladder and reach financial security. So, to me, empowering financially underserved people and businesses paves the pathway for financial stability and brighter futures and helps build generational wealth. That's a huge win for everyone.
---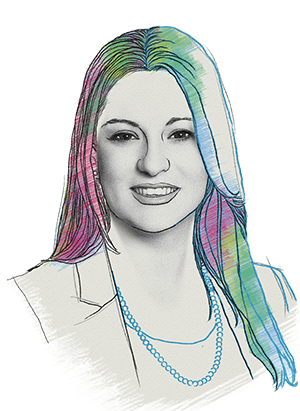 Angelica Santibanez, 36
Community Reinvestment Act Specialist
Bradesco BAC Florida Bank
Coral Gables, Fla.
Created an employee fundraising campaign that raised $12,000 for a local food distribution program

Serves her community as a board member and advisory member on more than eight organizations and committees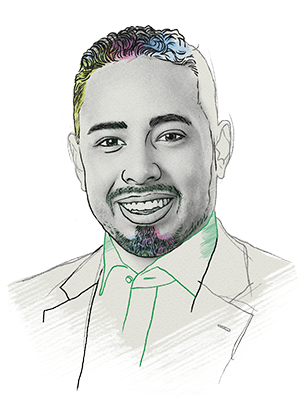 Daniel Galindo, 36
Senior vice president and director of community development and strategy
Woodforest National Bank
The Woodlands, Texas
Serves on numerous boards, including the executive board of the San Antonio Hispanic Chamber of Commerce

Nationally recognized for his work in affordable housing development, entrepreneurship and other areas
---
Daniel Galindo: Especially now we've become more virtual, people are getting left out. The number of people we saw during this pandemic coming in to cash checks, it's really astonishing. I think the larger banks do a lot of cross-selling, and I like to say that we're two steps removed from that. We want to make sure that you understand what your debit card and your checkbook can do for you, and that you know how to manage those things, before you can start talking to us about a loan.
Kujundzic: I came as an immigrant to this country, because I was born in Bosnia and we had a war that broke out there in 1992. St. Louis is unique, because we have more than 70,000 Bosnian immigrants living here. It's a privilege to serve these individuals and be a part of their life, educating them about what banking looks like in this country.
---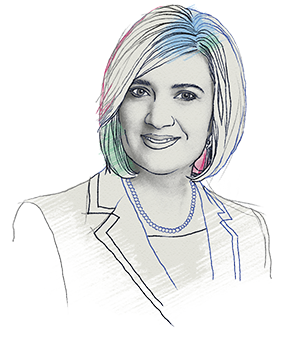 Amira Kujundzic, 39
Vice president-relationship manager
State Bank
St. Louis, Mo.
Spearheaded the bank's Paycheck Protection Program (PPP) lending, which earned nearly $450,000 in loan origination fees

Provides targeted financial services for St. Louis's large Bosnian population
---
Q: Do you have a personal vision or goal that drives you?
Santibanez: I've been driven by a desire to help others in our local community to build and create a stronger, kinder Miami. I've dedicated my life to nonprofit work, and now I'm on the other end, being able to help nonprofits move forward and help the underserved community in a different way, in the corporate sector.
Galindo: I'm an immigrant. I came from Mexico at a very young age. I remember people from a bank around my high school coming in and teaching us financial education. I would then go home and help my parents with their financials. I was 10, 11 years old. A lot of immigrants come to the United States and don't trust the bank, because in their country, the banks have done them wrong, or there's no consumer protection. I have a goal to ensure that every American understands the financial landscape and how to utilize that vehicle to create wealth for themselves.
Kujundzic: I live under one simple rule: Every banking relationship counts. You have to take the time and nourish each and every relationship. At the same time, I would say it's important that the financial industry tailors the services that they offer to the needs of each and every customer.
Q: Can you describe a project you've worked on or an experience you've had that helped your community?
Santibanez: We've had to pivot and go into the virtual realm, since we couldn't do in-person volunteer activities. We were able to find virtual alternatives, such as Amazon wish list drives for homeless organizations, underserved children's organizations [and] a women's shelter.
Galindo: The program I'm most passionate about is our bank's accelerator program, the Woodforest Foundry. It's a concept that really focuses on mindset development for entrepreneurs, versus growing a business. There's a difference. If you want somebody to scale their business, you teach them how to do a business plan. But if you really want to take that business to a whole other level that they never even imagined, you've got to go for the DNA [and] you've got to go for the entrepreneurial mindset.
Kujundzic: We are trying to give every possible person the opportunity to apply for Paycheck Protection Program loans and to guide them through this whole process on a personal level. We don't have an automated platform where you upload the documents and then don't hear anything for months. We are handling each and every application, each and every question, each and every forgiveness.
---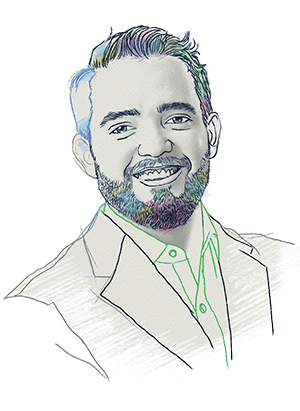 Miguel Lopez, 29
Senior vice president and chief community outreach officer
Encore Bank
Little Rock, Ark.
After seeing Hispanic customers being targeted by financial scams, Miguel Lopez worked with Arkansas' deputy attorney general to create an Hispanic consumer protection and outreach group to protect those most a risk in their community. When Lopez organizes service projects with Encore Bank, he is known to ask, "Are we making an impact?"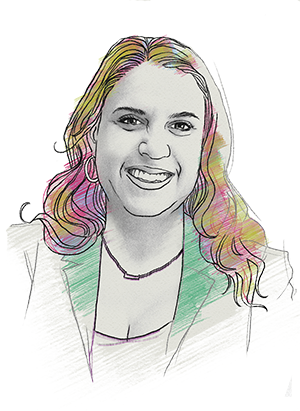 Christina Medina, 37
Vice president and financial center manager
Independent Financial
Castle Rock, Colo.
After more than 15 years working in almost every role over the course of her banking career, Christina Medina knows the importance of collaboration and the true power of having a good relationship with the community. Among her community outreach efforts are teaching financial literacy to students and distributing care packages to those experiencing homelessness.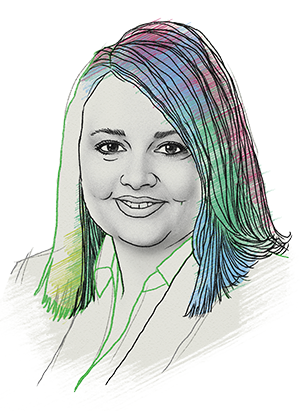 Tara Grays, 37
Assistant vice president, business relationship manager
State Bank of Cross Plains
Madison, Wis.
Tara Grays' dedication to quality community banking is only rivaled by her dedication to serving her community. She's shown initiative by handling up to 100 PPP loan calls per day during the first round of the program, volunteering with children in her community and organizing events dedicated to helping small businesses.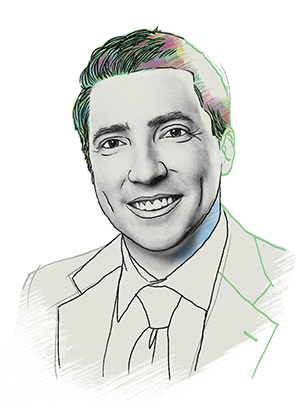 Taylor Green, 31
Chief operating officer
Liberty National Bank
Lawton, Okla.
Taylor Green is a first-generation community banker who has worked at Liberty National Bank since he graduated college. Green gives back to the community by fundraising for the Lawton Public School Foundation Board. He's also active with Oklahoma Bankers Association, work that has taken him to Capitol Hill for outreach meetings with lawmakers and regulators.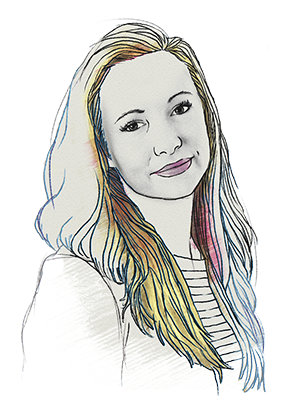 Apryl Salazar, 37
Vice president compliance and BSA officer
Texas Bank and Trust
Richardson, Texas
In 2019, Apryl Salazar set out to help branches understand the importance of the Community Reinvestment Act (CRA) and how they could give back to lower-income areas. Despite the pandemic, those branches doubled their CRA reportable loans and employees volunteered 1,000 community service hours.
Star Lenders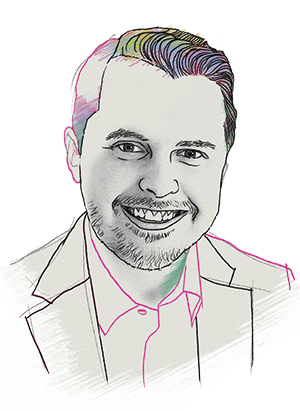 Tyler Bender, 37
President
Midwest Regional Bank
Festus, Mo.
Tyler Bender pushes lending and customer-facing staff to get out and be visible in the community. He leads by example, participating in numerous chambers of commerce, charity and other groups. This closeness with the community keeps Midwest Regional Bank in touch with the needs of local businesses.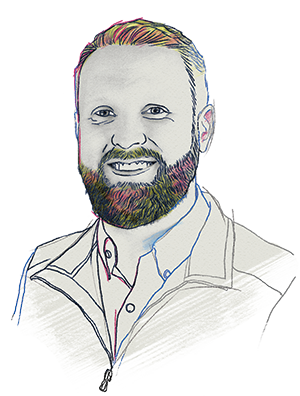 Eric Porter, 30
Vice president of commercial lending
ESB Financial
Emporia, Kan.
Eric Porter believes that community banking means being able to offer the same services as large banks but with a personal connection. When another lender left the bank, Porter, ESB Financial's youngest commercial lender, took on a vital client relationship, which has flourished with the construction of a huge distribution center.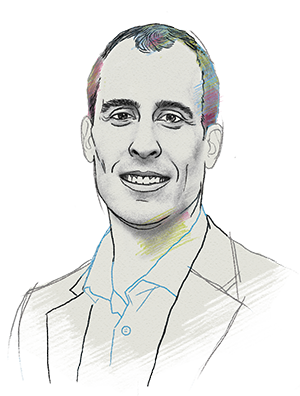 Justin Hart, 38
Senior vice president and senior lender
Capitol Bank
Madison, Wis.
Justin Hart has driven new lending products at Capitol Bank that have better served customers and allowed the bank to compete with larger institutions. He's also advocated successfully for digital innovations, such as new workflow software, and key technology hires at the bank.
Evelyn Morris, 40
Senior vice president of loan operations
First Financial Bank
El Dorado, Ark.
Evelyn Morris is not just a lender; she's a leader. Among her major achievements is being a member of the implementation team of new loan origination software and the creation of a department that centralizes the complex portfolios of 14 loan production offices and several branches.
Paul Eberly, 39
Chief credit officer
F&M Bank
Timberville, Va.
Under Paul Eberly's leadership, F&M Bank's agricultural loan portfolio has grown almost 300% in two years and continues to grow with new clients. As part of this work, he created an agriculture advisory board at the bank, which is dedicated to connecting with ag customers.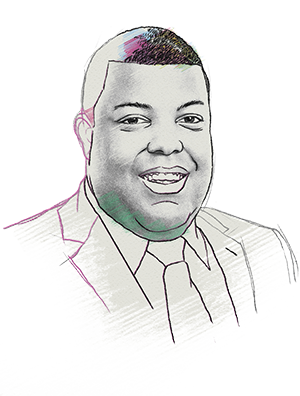 Ryan Coaxum, 35
Vice president
Guaranty Bank & Trust
Austin, Texas
Ryan Coaxum's leadership style is inspired by his father, a pastor. He forms genuine relationships, breaks down barriers and speaks to people of all backgrounds. As a lender, Coaxum has a personal mission to expand community banking to minority customers and small business owners, so they have a seat at the table.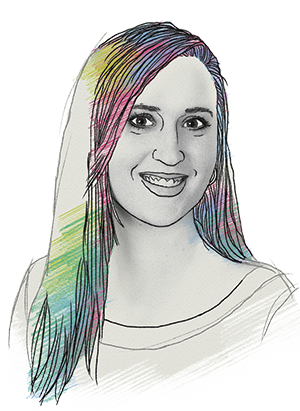 Kerri Young, 35
Vice president and commercial lender
Jonah Bank of Wyoming
Cheyenne, Wy.
Kerri Young has a talent for large construction and development projects. She created a successful process for managing construction draws and mitigating risk. Because of her work, Jonah Bank has a contract with the Wyoming State Treasurer's Office to assist it with construction projects related to a state-run loan program.
Leaders & Mentors
Our 40 Under 40 winners know that leadership isn't about seniority or tenure. It's about taking responsibility, rallying others and making change happen. Here, they talk about the challenges they face and how they crafted their own visions of what a leader looks like.
By Judith Sears
Q: What's your approach to leading or mentoring?
McKinzie Hopkins: A title does not make a leader. Anyone can be a leader, no matter their position or title. I encourage my teams to find something they think can be done better and take ownership of that. Take new staff under your wing and teach them. Nothing solidifies your knowledge more than teaching someone else.
Suzanne Johnson: I think it's super important just to have a pulse on people. I don't think any two individuals are the same. Sit down with them and identify their wants and goals. Hear their feedback and find out what they love, what they need to be doing. It's important to have individual development plans that cater to those needs.
---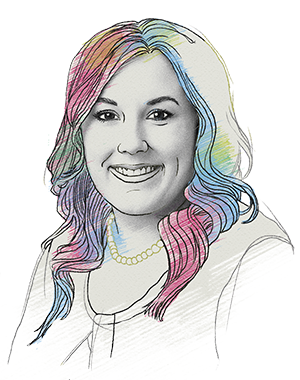 McKinzie Hopkins, 34
Senior vice president
CorTrust Bank
Brooklyn Park, Minn.
Founding member of the board of directors of the Center for Girls Leadership

Provided operational support to the bank's Paycheck Protection Program (PPP) lending, 34% of which went to noncustomers
Suzanne Johnson, 38
Vice president of branch banking
Park Bank
Madison, Wis.
Improves internal culture as co-chair and one of the founding members of Park Bank's Diversity, Equity and Inclusion Committee

Was active in multiple financial advisory groups, and is now co-chair of United Way's Women and Wealth Committee
---
Tracey Kearns: I believe great leaders inspire others through positivity, humility and compassion. Positivity means a positive attitude that treats challenges as opportunities. Humility means I always remember where I came from. Compassion means that it's OK to be empathetic and genuine. A leader's job is not just to get things done, but to inspire others to make positive change.
Emily Stork: I believe in a transformational leadership approach. I think that leaders inspire and motivate their staff to innovate, create change and facilitate a collaborative vision setting.
---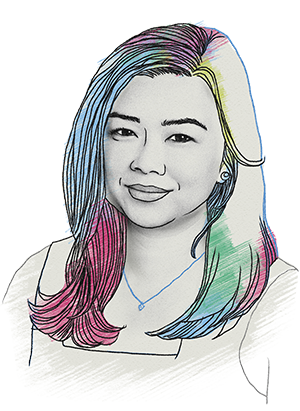 Tracey Kearns, 35
Assistant vice president
1st National Bank of Scotia
Scotia, N.Y.
Developed new orientation programs and coordinated online training for bank employees

Rallied coworkers to support Schenectady Street Soldiers, which provides hot meals and essential items to those experiencing homelessness
Emily Stork, 39
Senior vice president and general counsel
Bankers Trust Company
Des Moines, Iowa
Founding member of Bankers Trust's women's affinity group, EmpowHER

Member of the DSM Financial Executive Women

Completed the Iowa Bankers Association's inaugural Leaders in Advocacy program
---
Q: What role does community involvement play in bank leadership?Hopkins: Community banks really do focus on the community in which we live and work. It's the heartbeat of America we're assisting with. You can drive down the street and see something that you helped make happen.
Johnson: I'm a product of our community programming. The Urban League pre-employment programs helped me learn interviewing skills. I know the impact these programs had on me. The individuals I was involved with were not involved just to check a box, but to really support the participants. I want to be that for someone else.
Kearns: I was able to develop some great relationships with business owners in other industries and HR groups that do mostly training. I incorporated their insights into our management training program. That has helped our programs tremendously.
Stork: My vision for community banking is for a community bank to serve as a partner to its neighbors. To do that, a community bank must develop meaningful relationships with its customers. I dedicate my time both inside and outside of the office to providing opportunities for success.
Q: Describe a recent leadership challenge.
CorTrust Bank acquired a bank, which increased its assets by 40%. Hopkins led the credit analyst and loan processing teams through the transition. Sixteen months later, that team is intact and well integrated at CorTrust.
Hopkins: Growing pains are inevitable when you have an acquisition. A group of people have been used to doing things one way and, overnight, they're asked to do it another way. We explained the why behind how we do things. It's not just to create extra work but to ensure we treat our borrowers the same across the board, no matter who they are. I learned that in leadership, it's important to be patient and listen when new things are happening. Change can take time.
Park Bank undertook a core conversion just as the pandemic was drastically changing banking and business operations. Johnson helped lead Park Bank's branches in adopting new products and services to serve the new core while many employees were working remotely.
Johnson: We already had strong communication among our project teams. We assigned ownership to a team for introducing a particular product or service. The combination of expertise and different talents on those project teams drove our success. I worked closely with our [assistant vice president] of banking and our team leads to understand the right time to introduce products or systems. We worked to understand how to communicate in a way that was timely, but not overwhelming, and ensured that each person understood their role and could communicate with clients.
1st National Bank of Scotia recognized that as a branch manager, Kearns excelled at setting an example and teaching others. The bank needed a new position, a training and engagement officer, and thought she'd be the perfect fit.
Kearns: When I was first offered the role, we had some ideas, but no real program. I met with our bank president to understand the ultimate goal. I knew the retail side of banking, which is my comfort zone. With other departments, I did a lot of research and consultation with other managers and coworkers who've been with 1st Scotia longer. We also shadowed different positions. Pulling this input together, we were able to create training checklists for different positions. I'm very big on being transparent and making sure the team knows what we have to achieve as a group.
Stork participated in the Iowa Bankers Association's inaugural Leaders in Advocacy class, a program for training up-and-coming bank leaders about advocacy and teaching them about issues in the banking industry.
Stork: The program forced me to admit it was important, if not necessary, to remain informed about legislation impacting not only Bankers Trust, but all community banks. It is easy to feel like legislative issues are far removed from the day-to-day operation of Bankers Trust, but in reality, legislative changes can have drastic consequences that eventually impact the day-to-day operations of all banks.
---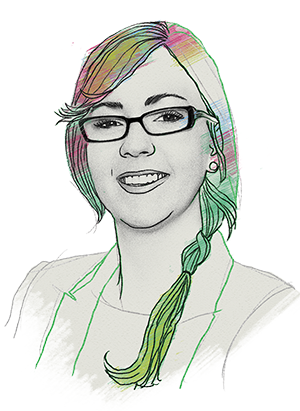 Krystle Johnson, 35
Vice president operations admin and compliance officer
Summit Bank
Oakland, Calif.
Krystle Johnson was promoted to lead a new cannabis banking division, which she has made profitable in a little over a year, faster than any of Summit Bank's peers. Recognizing the need for building this program in a controlled way, Johnson came up with the bank's slogan, "Compliance before profit."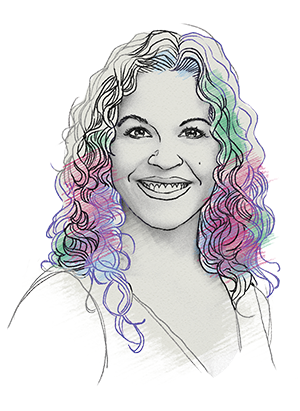 Hildee Lewis, 39
Vice president of retail delivery
Webster Five
Auburn, Mass
As an ambassador for change at Webster Five, Hildee Lewis is combining her frontline branch experience with a passion for technology. She helped roll out the community bank's new digital banking platform and bill payment services, led testing efforts, and developed employee and customer-facing training modules.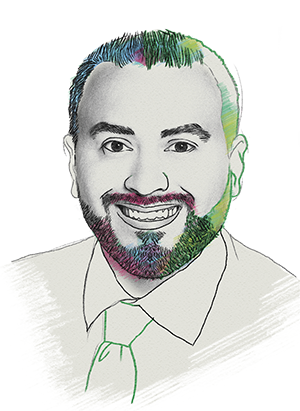 Ricardo Perez, 37
Senior vice president and operations administrator
1st Bank Yuma
Yuma, Ariz
Ricardo Perez is described as a true 1st Bank Yuma success story. He started his banking career as a teller 16 years ago and has welcomed every opportunity since then. Now a manager, he serves as a guiding light to employees and connects with them on a mutual level.
Katie Ashworth, 38
Customer relationship manager officer and training coordinator
CNB Bank & Trust
Carlinville, Ill.
As a fifth-generation community banker, Katie Ashworth has been an advocate for community banking since childhood. Ashworth created a summer math program for K–12 students that extended from her branch to others. She hopes to extend the program to teaching financial literacy to adults.
---
Julie Kendrick is a writer in Minnesota, Roshan McArthur is a writer in California, and Judith Sears is a writer in Colorado. Tiffany Lukk is associate editor of Independent Banker. Sofia Haan, Hannah Kil and Lauren Borchart are editorial assistants with Independent Banker.