By Molly Bennett, with contributions from William Atkinson, Ed Avis, and Colleen Morrison
What fits one does not fit all.
Whether it's products and services, technology strategies or employee benefits, independent community banks decide on their own terms what's best for their business and their customers. This independence was incredibly valuable during yet another year where clear heads and nimble feet were critical to success. On the next pages, you'll find our listings of the top-performing community banks of 2021 alongside interviews with some of the winners. In true community bank fashion, each has its own story to tell and its own path to success. —Molly Bennett, executive editor, Independent Banker
» LESS THAN $300 MILLION
By William Atkinson
Less than $300M

Rank
Bank Name
City
State
3-yr average pre-tax ROA
1
The Philadelphia Trust Company
Philadelphia
PA
9.12
2
Brazos National Bank
Richwood
TX
6.11
3
First Federal Bank, A FSB
Tuscaloosa
AL
5.52
4
Allied First Bank, SB
Oswego
IL
5.22
5
Nebraska State Bank
Oshkosh
NE
3.66
6
Neighbors Bank
Clarence
MO
3.18
7
Priority Bank
Fayetteville
AR
3.08
8
Cumberland Security Bank, Inc.
Somerset
KY
3.07
9
Union Bank & Trust Company
Livingston
TN
2.97
10
The Bippus State Bank
Huntington
IN
2.91
11
McKenzie Banking Company
McKenzie
TN
2.88
12
Peoples State Bank
Cherryvale
KS
2.83
13
PrinsBank
Prinsburg
MN
2.8
14
Douglas National Bank
Douglas
GA
2.77
15
Sherburne State Bank
Becker
MN
2.74
16
Home Bank of California
San Diego
CA
2.74
17
First Security Bank of Deer Lodge
Deer Lodge
MT
2.69
18
North Valley Bank
Denver
CO
2.68
19
First Western Federal Savings Bank
Rapid City
SD
2.68
20
Bank of Montana
Missoula
MT
2.68
21
First Bank of Ohio
Tiffin
OH
2.58
22
Ultima Bank Minnesota
Fosston
MN
2.57
23
Wyoming Bank & Trust
Cheyenne
WY
2.57
24
The First State Bank
Abernathy
TX
2.57
25
First State Bank
Elmore City
OK
2.55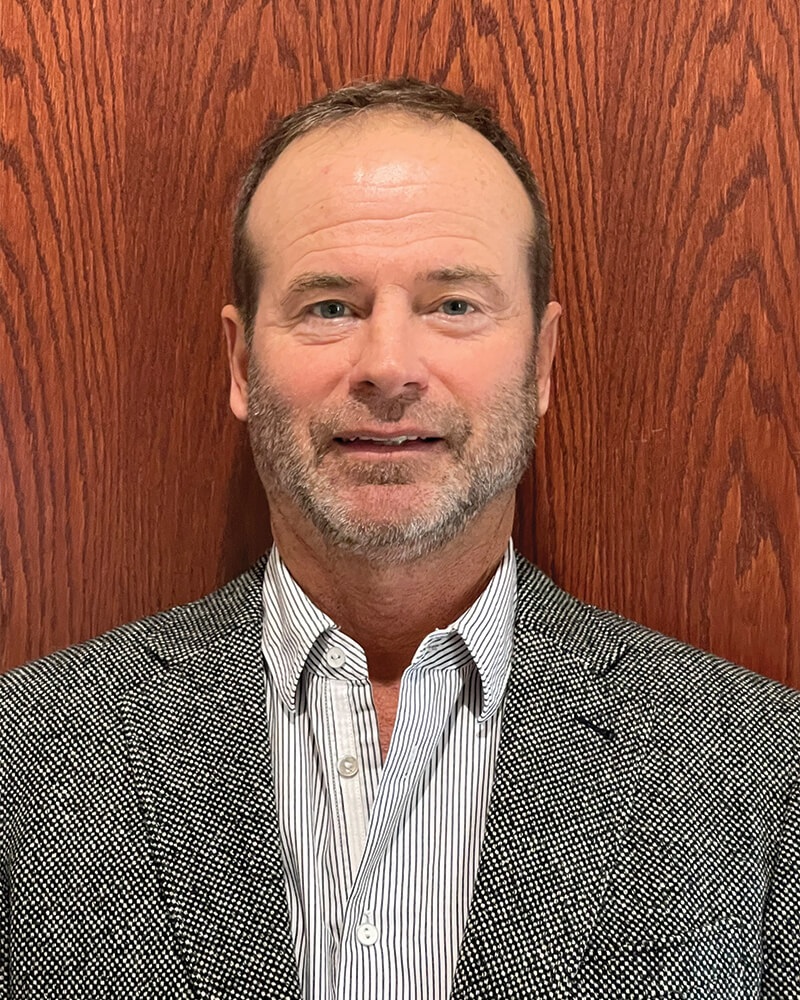 Q&A
Trevor Lavy, chairman and CEO
Priority Bank
Q: What does your community bank do really well?
A: As in any successful team, it is the people who make the difference. Our people work longer, harder and smarter to serve our customers.
Q: Is there anything you think your bank does better than other banks?
No. 7
Priority Bank
Fayetteville, Ark.
Assets:
$100 million
3-year average
pre-tax ROA:
3.08%
A: We shove the decision-making process as far down as we can in the bank. Great people don't want to be micromanaged. They want tasks to complete in which they can see their own influences in the end results. This creates satisfied people and satisfied customers.
Q: Do you have any plans for future improvements?
A: We are always looking to improve, so this means finding more great people to work here who are looking for more than just a job.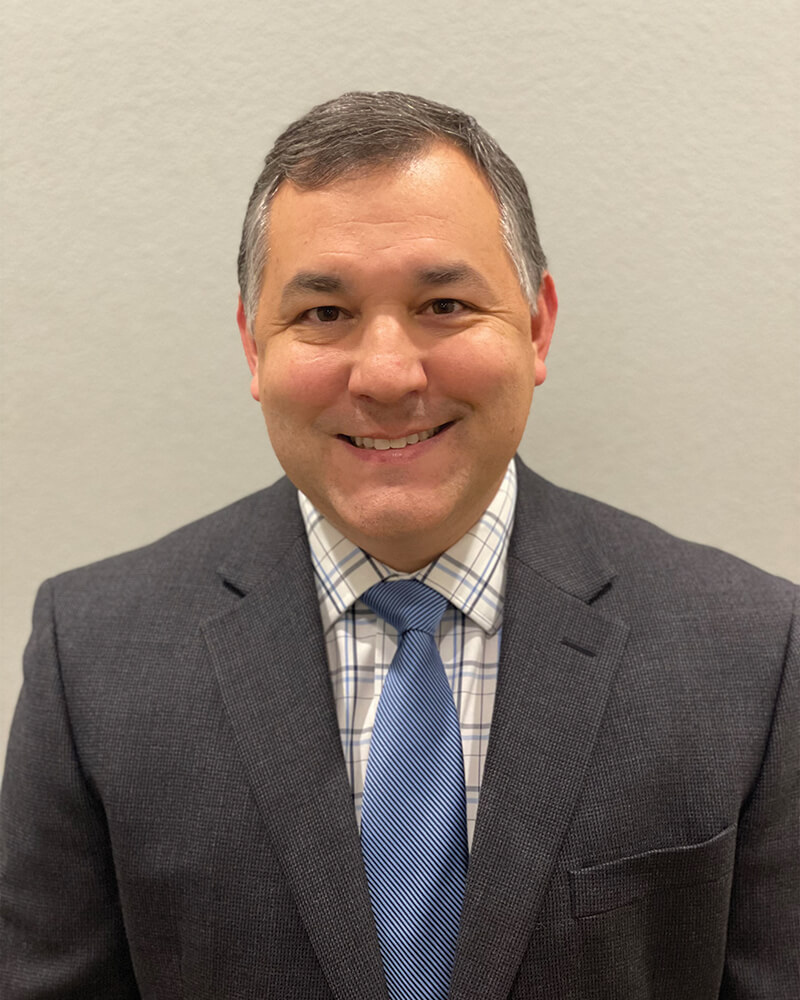 IN THEIR OWN WORDS
Sam Blackard, executive vice president
Peoples State Bank
We aren't doing anything groundbreaking out here. Quite the opposite, really—we often choose to lag behind competitors in offering new products and services purely due to barriers to entry from a pure cost standpoint.
If your definition of a top performer is based on ROA, then the two primary reasons for our level of performance is our leverage and LTD (loan to deposit) ratios. In order to compete as a small bank, we have been forced to keep higher-than-peer capital levels, so that our lending limit allows us to service local borrowers' needs. If we were to have capital levels more in line with peer averages, we would barely be able to originate and keep mortgage loans of any size.
No. 12
Peoples State Bank
Cherryvale, Kan.
Assets:
$18 million
3-year average
pre-tax ROA:
2.83%
The most important thing has been our ability to think outside the box and make deals work that other banks may not be able to. I do feel this is an area in which we excel and do better than some other banks. This isn't to say we are better bankers, but this is what we have to do in order to carve our niche.
I also feel we have done a pretty good job of keeping down our non-interest expenses, considering that we are a single-location bank. We also price for risk and keep a simple balance sheet. This has allowed us to withstand changes in interest rates without much trouble.
Future improvements? We're looking into investing in a new coffee maker.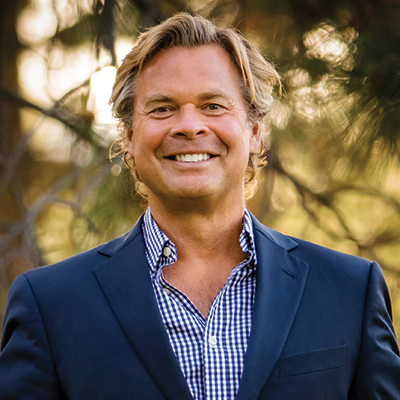 3 MINUTES WITH…
Tom Swenson, CEO and chairman of the board
Bank of Montana
"We use the 'Miracle on 34th Street' approach to serving clients," says Tom Swenson, Bank of Montana's CEO and chairman of the board. "That is, we look for clients who truly are a natural match for our culture and limited products. If we know we aren't the best match for them, such as not having the best product for meeting their current needs, we direct them to who we know is better at meeting their needs."
No. 20
Bank of Montana
Missoula, Mont.
Assets:
$225 million
3-year average
pre-tax ROA:
2.68%
Bank of Montana provides truly custom commercial loan solutions for a small number of transactions, compared with other banks. "In these transactions, we are clearly adding value to our customers' business," Swenson says. "This approach sacrifices maximum growth and size for strong performance relative to our size."
The community bank's business plan is to repeat success stories. "We plan to keep doing what we've been doing well—just more of it," says Swenson. "This will allow us to continue to grow slowly and build long-term value."
» $300 MILLION TO $1 BILLION
By Ed Avis
$300 million to $1 billion

Rank
Bank Name
City
State
3-yr average pre-tax ROA
1
FinWise Bank
Murray
UT
9.9
2
Willamette Valley Bank
Salem
OR
8.7
3
Stafford Savings Bank
Stafford Springs
CT
7.98
4
Bank of England
England
AR
7.91
5
One American Bank
Sioux Falls
SD
6.21
6
Magnolia Bank, Inc.
Hodgenville
KY
5.66
7
University Bank
Ann Arbor
MI
5.39
8
Central Bank of Kansas City
Kansas City
MO
4.88
9
Apex Bank
Camden
TN
4.7
10
Peoples Bank
Mendenhall
MS
4.24
11
First Community Bank of Tennessee
Shelbyville
TN
4.22
12
Quontic Bank
New York
NY
3.6
13
FSNB, National Association
Fort Sill
OK
3.52
14
Pioneer Trust Bank, National Association
Salem
OR
3.19
15
Chickasaw Community Bank
Oklahoma City
OK
3.07
16
Capital Community Bank
Provo
UT
2.95
17
AMG National Trust Bank
Boulder
CO
2.92
18
First Bank
Burkburnett
TX
2.89
19
Home Loan Investment Bank, F.S.B.
Warwick
RI
2.88
20
HNB National Bank
Hannibal
MO
2.81
21
Genesee Regional Bank
Rochester
NY
2.69
22
BankVista
Sartell
MN
2.68
23
Presidential Bank, FSB
Bethesda
MD
2.66
24
The Bank of Old Monroe
Old Monroe
MO
2.63
25
Citizens Bank
Carthage
TN
2.6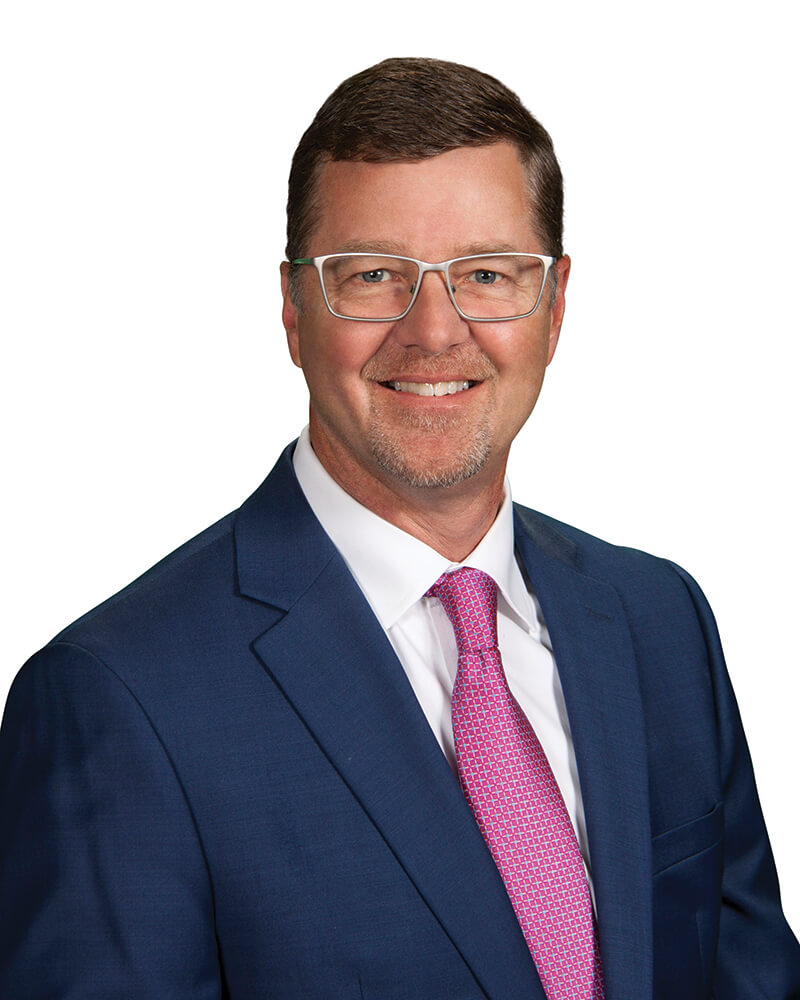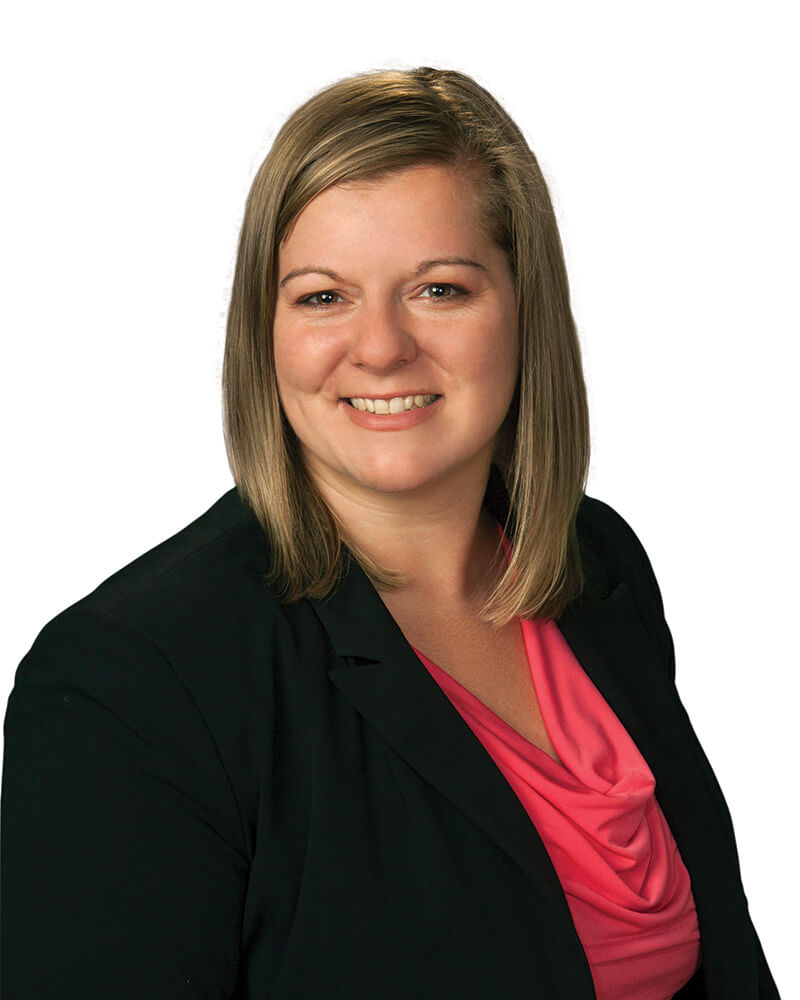 3 MINUTES WITH…
Stefan Freeman, CEO and president, and
Amy Meyer, senior vice president, CFO and CCO
BankVista
BankVista has been the SBA Lender of the Year in Minnesota for six years running, which positioned the community bank perfectly to help clients during COVID-19. The bank issued 2,182 PPP loans in 2020 and 2021. Recipients included non-clients, many of whom subsequently moved their banking relationship to BankVista.
"We look at risky times as a time of opportunity, not a time to crawl into your shell," says Stefan Freeman, CEO and president. "That served us well during the pandemic."
Underlying BankVista's success has been a management philosophy focused on open debate about how to improve, Freeman adds. The community bank uses the Entrepreneurial Operating System, commonly known as EOS Traction, to keep departmental efforts aligned.
No. 22
BankVista
Sartell, Minn.
Assets:
$471.6 million
3-year average
pre-tax ROA:
2.68%
Another reason BankVista does well is its "people first" concept, says Amy Meyer, senior vice president, CFO and COO. This includes quarterly and annual "client experience" awards for employees who excel, and an emphasis on bank-wide communication to keep associates aware and abreast of the organization's goals and the role each individual plays.
"We're truly trying to be a community-focused bank first and foremost, both with our customers and internally," Meyer says. "I'm proud of everything we've been able to accomplish."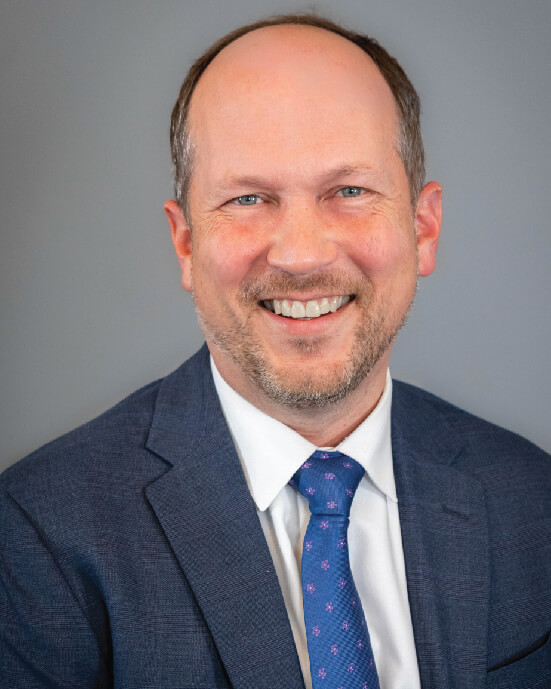 3 MINUTES WITH…
Ryan Dempster, president and CEO
Willamette Valley Bank
Willamette Valley Bank has issued more than $1.6 billion in mortgages each of the last two years, but the quantity of loans does not get in the way of personal service. "We strive to bring the community bank model to mortgage banking," says Ryan Dempster, president and CEO of the bank, which has 17 locations in Oregon, Washington and Idaho. "We're finding that the mortgage loan process is still a mystery and difficult for many people to navigate, so they've come to appreciate a high level of service."
No. 2
Willamette Valley Bank
Salem, Ore.
Assets:
$408 million
3-year average
pre-tax ROA:
8.7%
Dempster says his bank does have the technology to handle mortgage transactions virtually, and some customers prefer that. But there are always real people available for customers who desire a face-to-face meeting.
The community bank's personal touch extends to commercial banking, Dempster asserts. Unlike customers of many larger institutions, borrowers at Willamette Valley Bank work directly with decision makers. "We have the ability to spend a little more time with the borrower, understanding what their goals are, being able to work harder to make the transaction work for both the borrower and the bank," he says.
The personal touch leads to developing relationships with customers, he adds. "We get a lot of customers referring new business to us, which is the ultimate stamp of approval in my opinion."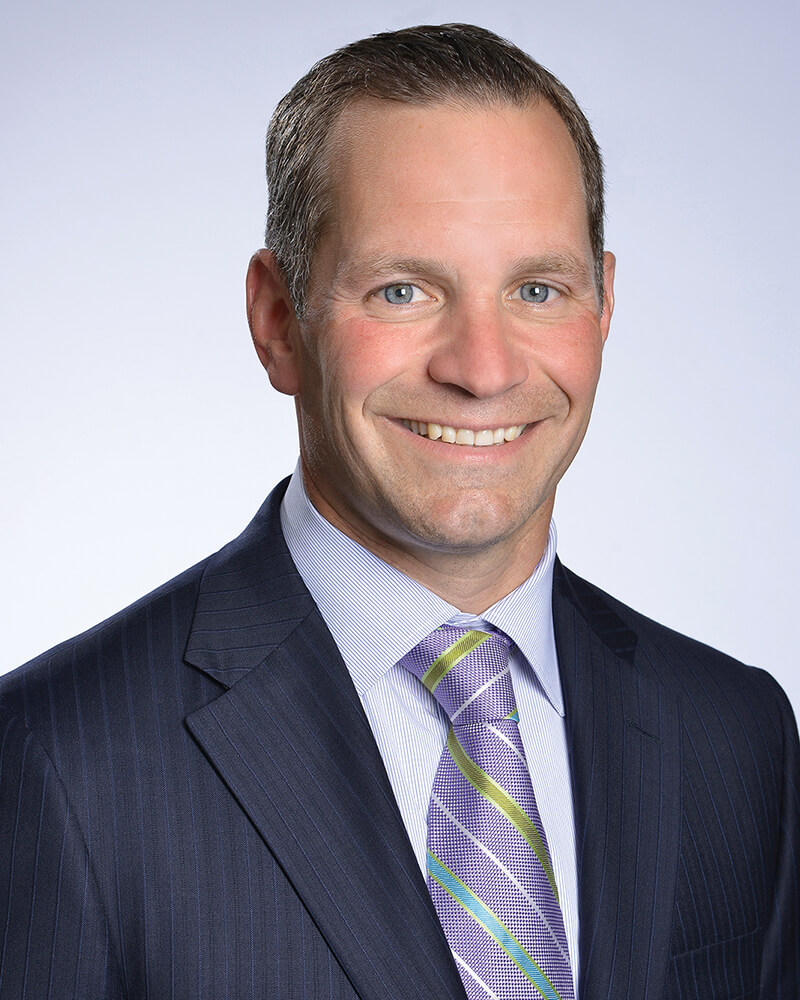 Q&A
Philip Pecora, president and CEO
Genesee Regional Bank
Q: Why has Genesee Regional Bank succeeded?
A: We strategically positioned ourselves to take advantage of the market. We've been the number one SBA lender in our market for the past two years, so we were well positioned to assist our clients with the PPP program. We were acting so swiftly that we took care of our own clients, and then we had capacity to take on some customers who couldn't get [PPP loans] from their regular bank. We converted a lot of those relationships.
No. 21
Genesee Regional Bank
Rochester, N.Y.
Assets:
$1 billion
3-year average
pre-tax ROA:
2.69%
Q: How about your mortgage business?
A: Over the past three years, we've more than doubled our mortgage business. We did $458 million last year. Because we got into the mortgage business only 10 years ago, we focused on the purchase business, while our competition focused on refi. We were gaining more market share by calling on all the Realtors.
Q: What else increases your success?
A: Technology. We focused on technology to handle the transaction side of our business, to make the back end seamless. That allows us to focus on the personal side of the business. What differentiates us is the personal relationships, but the technology is a must-have. We're not going to lead in technology [as a smaller bank], but we have to be fast followers.
» MORE THAN $1 BILLION
By Colleen Morrison
More than $1 Billion

Rank
Bank Name
City
State
3-yr average pre-tax ROA
1
NBKC Bank
Overland Park
KS
8.31
2
Gateway First Bank
Jenks
OK
6.35
3
State Bank of Texas
Dallas
TX
4.17
4
Plains Commerce Bank
Sioux Falls
SD
4.06
5
Leader Bank, National Association
Arlington
MA
3.74
6
First Savings Bank
Beresford
SD
3.71
7
Northpointe Bank
Grand Rapids
MI
3.62
8
BNC National Bank
Glendale
AZ
3.52
9
Stearns Bank National Association
Saint Cloud
MN
3.4
10
Wallis Bank
Wallis
TX
3.34
11
Metro City Bank
Doraville
GA
3.27
12
BankSouth
Greensboro
GA
3.21
13
Cross River Bank
Fort Lee
NJ
3.08
14
Bell Bank
Fargo
ND
3.05
15
Cedar Rapids Bank and Trust Company
Cedar Rapids
IA
2.95
16
CFG Community Bank
Baltimore
MD
2.89
17
Emigrant Bank
New York
NY
2.89
18
The Yellowstone Bank
Laurel
MT
2.86
19
Bank of Utica
Utica
NY
2.83
20
United Texas Bank
Dallas
TX
2.63
21
Sutton Bank
Attica
OH
2.57
22
Anderson Brothers Bank
Mullins
SC
2.43
23
Meridian Bank
Malvern
PA
2.43
24
Western State Bank
Devils Lake
ND
2.42
25
MVB Bank, Inc.
Fairmont
WV
2.41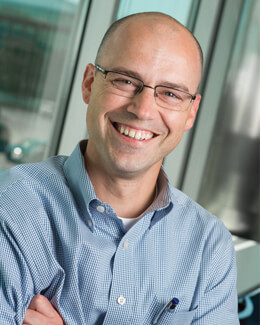 Q&A
Michael Bartkoski, executive vice president and chief operating officer
NBKC Bank
Q: What has led NBKC's growth?
A: We have been fortunate to develop deep partnerships with some great fintechs. This line of business has been a significant contributor to our growth in non-interest-bearing deposits and fee income. Most importantly, it has changed the way that we think about product delivery and customer acquisition.
We also have seen growth in our nationwide home loans business. While it has been a favorable market, our success reflects an intentional focus on our people, custom technology development and customer reviews/satisfaction.
No. 1
NBKC Bank
Overland Park, Kan.
Assets:
$1.04 billion
3-year average
pre-tax ROA:
8.31%
Q: How did COVID affect you?
A: The disruption in our daily lives was a rallying point to try out new ideas. We doubled down on our efforts to take care of our people, and we found that some of our roles performed better remotely. We learned a lot about how our teams work that will allow for greater flexibility moving forward.
Q: How does your team contribute to your success?
A: We have been laser-focused on building the best teams possible, and we have been recognized as a top employer five years running. Any success that we enjoy is the result of having great people.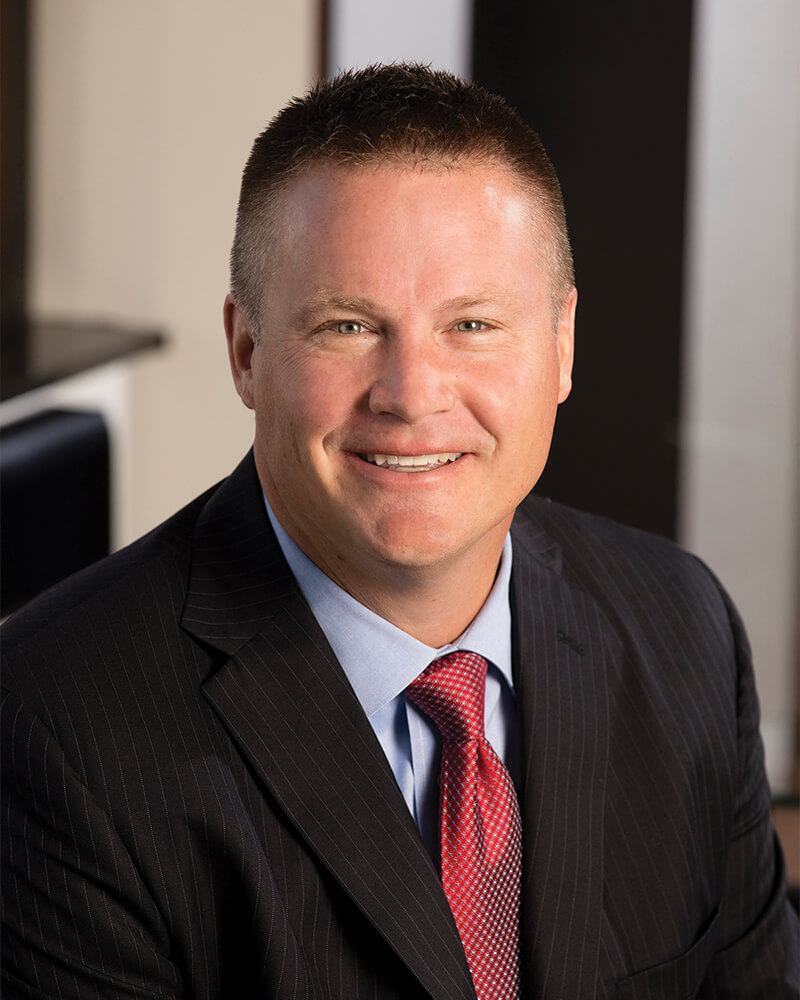 IN THEIR OWN WORDS
Michael Solberg, president and CEO
Bell Bank
Healthy cultures are what separate a lot of the high-performing banks. We focus pretty heavily on building a culture that attracts and retains great people over the long run, and that really has paid off with lower turnover and still an ability to go out and organically attract employees in new growth markets for us.
At the end of 2021, we gave every employee $10,000 as a bonus to thank them. Five thousand dollars they got to keep, and $5,000 they had to go out and give to a family or an individual or an organization in need.
No. 14
Bell Bank
Fargo, N.D.
Assets:
$10 billion
3-year average
pre-tax ROA:
3.05%
One of the things we're super proud of as a community bank, in every city and every part of the country, community banks lead the way with giving back. What makes our program a little different is it's not our owners or our board or our executives deciding where to invest these millions of dollars, it's our 2,000 employees.
It really gives meaning to the work that we all do at the bank every day. If you take care of people, the numbers take care of themselves.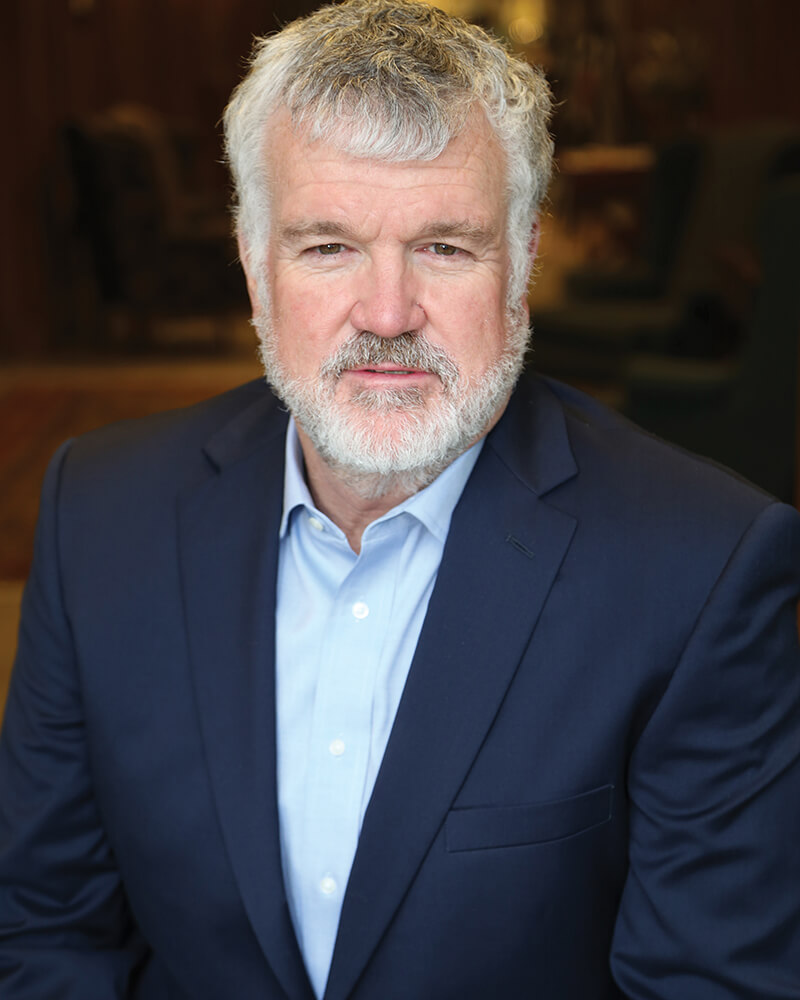 3 MINUTES WITH…
Harold Reynolds, chairman and CEO
BankSouth
For BankSouth, celebrating its 75th anniversary in 2021 came with some icing on the cake: It was also one of the community bank's top performance years to date. Climbing to just under $1.2 billion in assets, the Greensboro, Ga.-based bank attributes its growth to a hot housing market, its focus on builder and home mortgage lending, and the economic success in its markets.
No. 12
BankSouth
Greensboro, Ga.
Assets:
$1.2 billion
3-year average
pre-tax ROA:
3.21%
"We just saw huge growth in homebuying; we originated and put in homes for about 6,000 families last year," says Harold Reynolds, chairman and CEO. "We were very instrumental in developing this area, and to see the change and the opportunities it's generated for so many people and businesses, and to know you're a part of that… that's community banking."
But this success doesn't stem from happenstance. Reynolds points to BankSouth's focus on innovation as a contributing factor. The bank has run a program for more than five years where employees submit ideas for addressing pain points, and those suggestions make their way to executive management and subject-matter experts for consideration and, frequently, implementation.
"I don't pass an opportunity to make a pitch for innovative ideas," Reynolds says. "We've had some huge wins coming out of that. We're not afraid to try things that we haven't done before."
How we compiled these rankings
ICBA compiled this year's rankings with the aim of recognizing community banks that are consistent high performers. Using FDIC data, we took into account pre-tax return-on-assets (ROA) figures from the past three years, with the most recent year weighted at 3x, second most recent year at 2x and third most recent year at 1x. We then divided the community banks into three broad segments based on asset size and ranked each segment based on our three-year weighted average ROA. A bank must have a rating of C or higher by Kroll Bond Ratings (formerly LACE) to be considered for ranking.
---
William Atkinson is a writer in Illinois. Ed Avis is a writer in Illinois. Colleen Morrison is a writer in Maryland.