Edited by Tiffany Lukk • Lettering by Luke Lucas • Artwork by Randall Nelson
Digital bankers
Innovating now, planning for the future
As the pandemic changed the way many customers do their banking, these emerging digital banking leaders took new guidelines and expectations in stride.
By Katie Kuehner-Hebert
Q: What was the largest change in digital banking during the pandemic, and how did you adapt?
Christian Ruppe: The biggest change was that people's habits changed. Customers weren't able to do the things the way they were able to do them in the past, but the things still had to get done. That forced us banks to make the necessary changes to implement more digital technology. It was also an opportunity, as a large subset of people before the pandemic had refused to use digital, but when the branch became unavailable, they were forced to.
Quick Stat
4
winners hail from Oklahoma, the state with the most winners
Tim Shangle: To me, the biggest change was that all of the things I've been dreaming about for years—all of a sudden, overnight, they had to be implemented immediately. The best example was online appointment booking. It was one of those things we had looked at off and on for years, but then all of a sudden when the pandemic hit, it was, "Oh—we need to get this implemented today." For me, it was exciting that we could innovate faster than ever before, which makes customers happier.
Tristan Rudd: We saw a huge increase in existing customers using digital banking for the first time and also new customers signing up for online and mobile banking. We were educating customers and staff members on options and procedures, managing more accounts, and handling a significant increase in call volume—often with reduced staff. We used our website and social media accounts to showcase our digital banking options, handed out how-to flyers in the drive-through and talked our customers through their concerns and questions.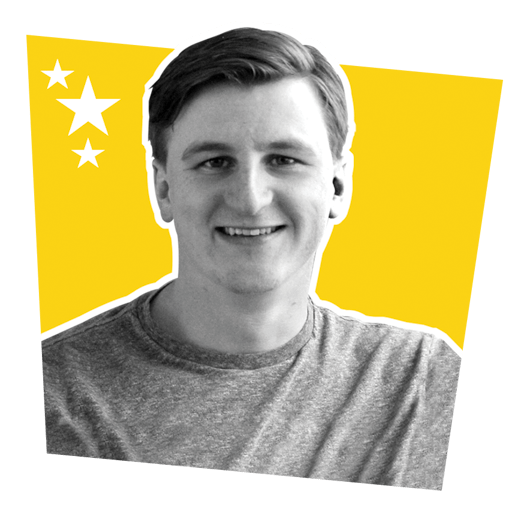 Christian Ruppe, 27
VP of innovation and strategy
» Horicon Bank | Horicon, Wis.
Christian Ruppe believes in bridging the gap between online and in-person banking. He wants the two experiences to be mutually beneficial by lessening the distinction between them. Ruppe's vision for community banking includes investing in the right technology to effectively serve communities.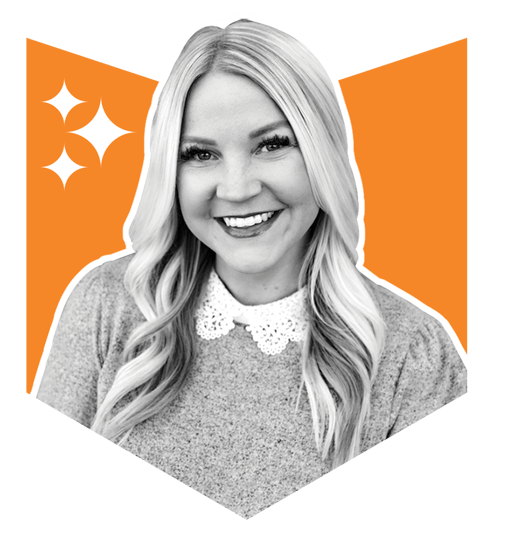 Julie Waddle, 28
Digital marketing manager
» FNB Community Bank | Midwest City, Okla.
As a fourth-generation banker, Julie Waddle has led the way on implementing advanced technology for customers. She actively creates engaging social media content and posts, one of which has garnered more than 4 million views. Waddle has a place in her heart for small business owners and launched the Side Hustle Series and FNB Cash Mobs to highlight and promote local businesses in the area.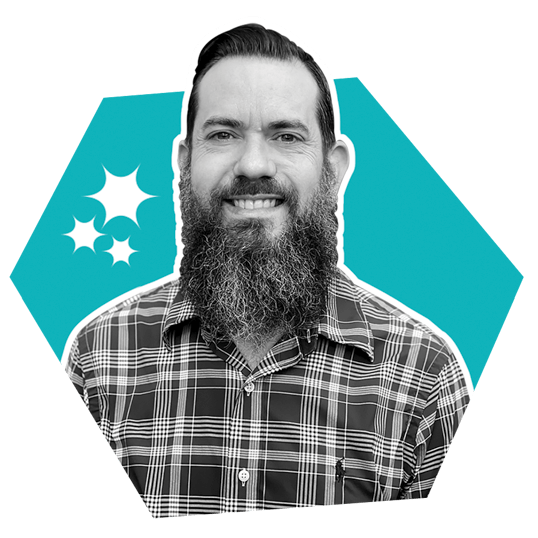 Tristan Rudd, 39
Assistant vice president, digital banking
» Merchants and Planters Bank | Newport, Ark.
Tristan Rudd is always thinking of ways to monitor, rate and increase customer satisfaction. He has spearheaded almost every electronic and mobile improvement the community bank has seen and works hard to ensure the bank meets its customers' needs. His commitment to excellence shows through his ability to teach, mentor and train.
---
Q: What do you think is on the horizon for digital banking, and how can community banks prepare?
Ruppe: The biggest thing is just that: better preparation. Now that the world changed in an instant, it forced us to realize that we can't predict what's coming. The existing architecture we had going into the pandemic just isn't going to be flexible enough to solve problems. Now we have to invest in technology to be able to make a move immediately to release a new product or provide a product a different way if something dramatic happens again.
Shangle: There will be future consolidation of the industry and with that, more opportunity for scale, more investments and greater ability to continue to create. We'll also continue to see investments in APIs, open banking and easier integration into different platforms. Banks can prepare by investing in team members who learn quickly and can be agile to stay on top of the trends.
Rudd: We have to stay on top of changes, new products and services and how they will impact our market. I think community banks have an advantage in this area, because we know our customers well enough to know what services they're currently using and what options they're requesting. I do feel that all community banks need to devote more resources to researching and planning to meet the needs of their younger generation of customers. If community banks aren't there for them, they will look at alternative banking services.
---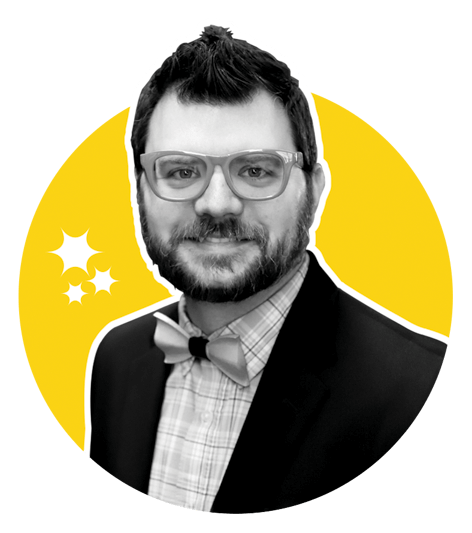 Tim Shangle, 39
AVP, innovation and data analytics
» ChoiceOne Bank | Sparta, Mich.
Tim Shangle's unique skill set in technology continues to lead his community bank's vision of innovation in practical ways. He was the lead developer and project manager for the implementation of an online banking platform that significantly improved the customer experience. Shangle has helped ChoiceOne become nationally recognized for technology and innovation.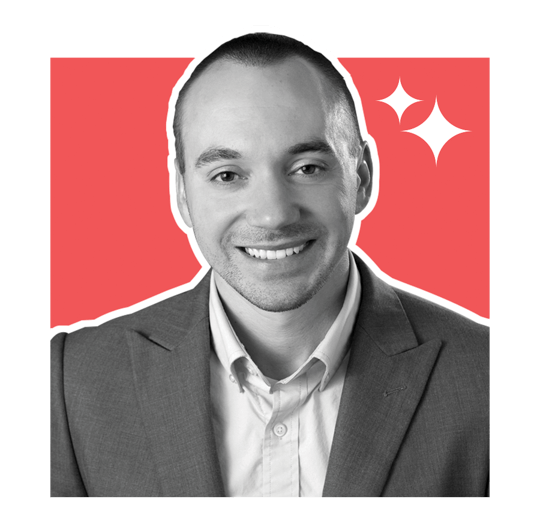 Kyle Pickner, 33
Chief trust officer
» Plains Commerce Bank | Sioux Falls, S.D.
Kyle Pickner believes education is the best strategy for bridging the gap between traditional finance and cryptocurrency. With his extensive expertise in blockchain technology and digital assets, he will lead the Plains Commerce team in bringing to market industry-first digital asset solutions. Pickner aims to instill a public confidence in cryptocurrency to launch a new era of innovation and efficiency for the bank.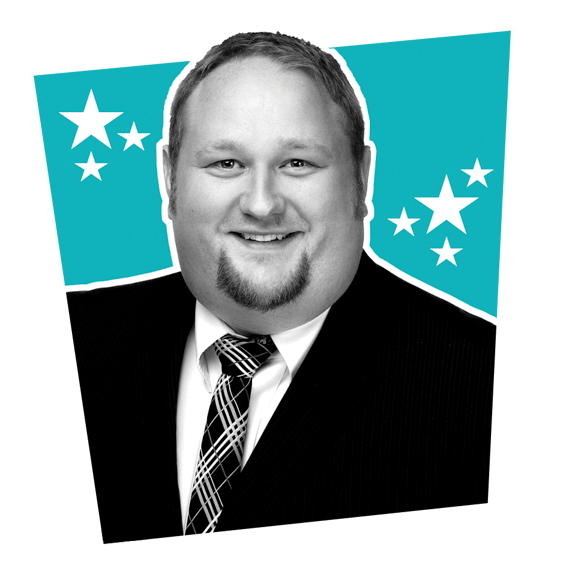 Philip Suckow, 34
Director of digital and innovation
» IncredibleBank | Wausau, Wis.
Philip Suckow leads by example and aims to continually drive new digital and innovation initiatives. Suckow works closely with vendors and provides insight into gaps and improvements. His leadership in the rollout of the JHA OpenAnywhere solution enhanced the account opening and funding processes for the industry, and IncredibleBank has seen a 47% increase in account openings per month.
—Tarra Willox
---
Q: What should community banks have in their tool kit when it comes to digital banking?
Ruppe: People are so used to Uber and Robinhood and all these new cool apps with easy user interfaces. It doesn't matter how many awesome products you have; if they're not user-friendly, they're immediately out of date. You have to have user experience as your top priority when solving problems.
Shangle: The biggest tool that community banks can use is agility. When compared with really large banks, community banks' greatest strength is knowing their customer. If they're able to move quickly and remain agile, then that, combined with their superior customer relationships, will enable community banks to win out the competition.
Rudd: At the very least, every community bank should have a mobile banking app with the standard functions, including online bill pay and remote deposit. For small business customers, these options should include ACH origination functionality and wire transfer capability. Online account opening and faster payment options such as Same Day ACH and FedNow are also services that community banks should seriously consider investing in if they haven't already.
Friends of the community
These bankers are going above and beyond to serve their communities on their own time.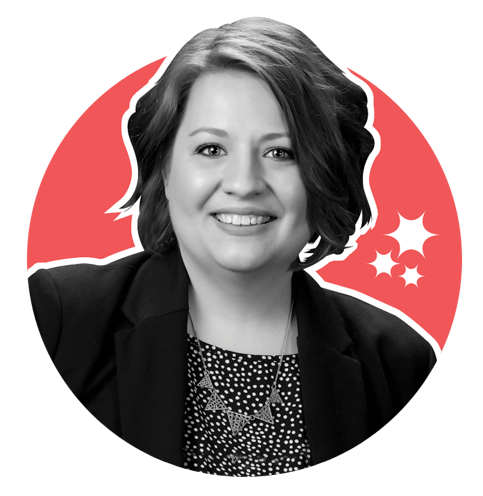 Heather Miltenberger, 39
SVP, director of marketing and business services
» Pennian Bank | Mifflintown, Pa.
Heather Miltenberger is dedicated to engaging with community members and the community organizations that serve people from all walks of life. During the height of the pandemic, she developed and implemented Pennian Bank's "Local First" campaign and branding initiative that highlights and features local businesses and nonprofit organizations. Miltenberger encourages learning as a lifelong endeavor and is always seeking to learn and find new efficiencies in banking and marketing.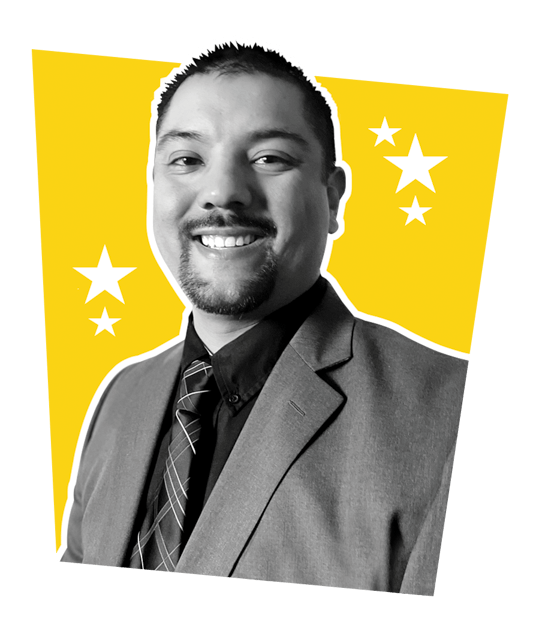 Carlos Lucero, 29
Loan officer, VP
» Western Bank | Lordsburg, N.M.
Carlos Lucero continually puts the needs of his clients and coworkers first. He leads by example and is always willing to contribute. He is involved in several civic and nonprofit organizations related to food security and community health that strive to make a difference in the community. He is also part of Grant County Prospectors, which advocates for legislative needs and economic and community development.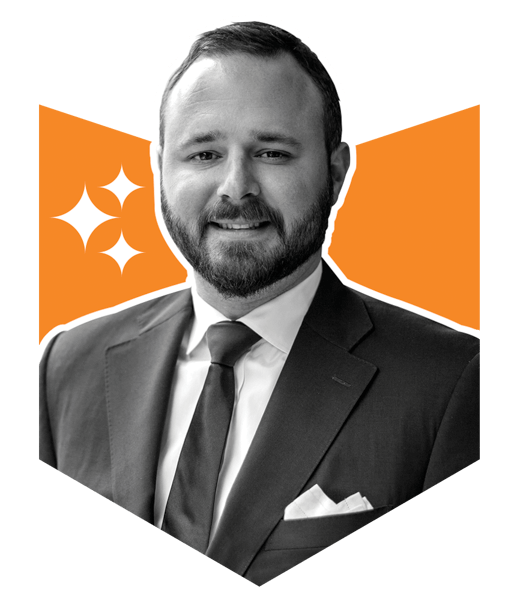 Jon Beall, 38
Senior VP, C&I relationship manager
» EagleBank | Bethesda, Md.
Jon Beall is dedicated to prioritizing the relationships of EagleBank's customers. He supports them through advocacy and philanthropy. Whether it's dressing up as Captain America to attend the DC Bilingual Book-o-ween event or allocating a sponsorship contribution to send students on an annual study-abroad program, Beall continually demonstrates his institution's motto of "Relationships First."
Ami Myrland, 36
SVP/CFO
» Capitol Bank | Madison, Wis.
Ami Myrland believes community banks are the foundation of a prosperous community. Her roles at the community bank allow her to collaborate with teams to solve problems and volunteer and serve on several boards and committees in the community. She has spearheaded many initiatives, including leading the expansion to Capitol Bank's third location, which has resulted in the bank being no further than 15 minutes from anyone in the Dane County region.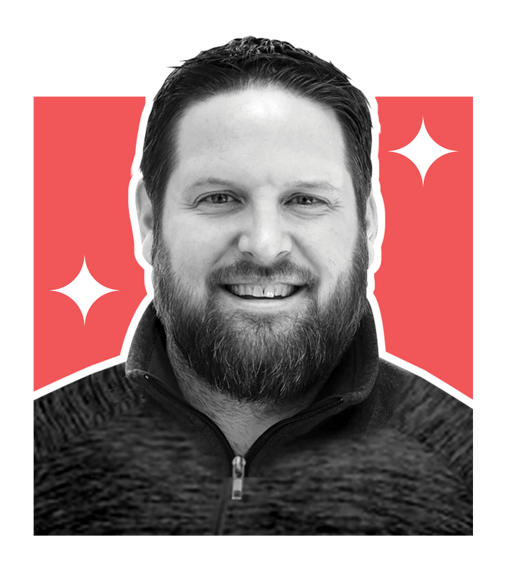 Cole Hewitt, 37
Senior VP and chief financial officer
» Yampa Valley Bank | Steamboat Springs, Colo.
Cole Hewitt is passionate about Yampa Valley Bank making a difference in its growing community. Hewitt has been a part of the leadership team of the Brown Ranch project as the local housing authority president, working to provide more affordable housing to the community. The project has garnered recognition as a model that could be replicated by other Colorado communities.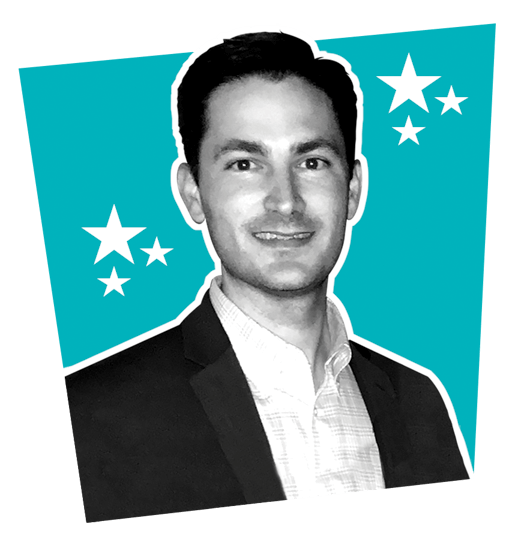 Chad Carter, 39
Regional president, North Louisiana
» b1BANK | Baton Rouge, La.
Chad Carter strives to help his community grow and thrive. He prioritizes listening so he can make thoughtful decisions for both b1BANK and the community. During Hurricane Ida last August, he led a team of bankers to source and deliver two trailers of supplies and three chest freezers of ice to the Houma, La., region. He also led a team that cleared debris and placed tarps on roofs.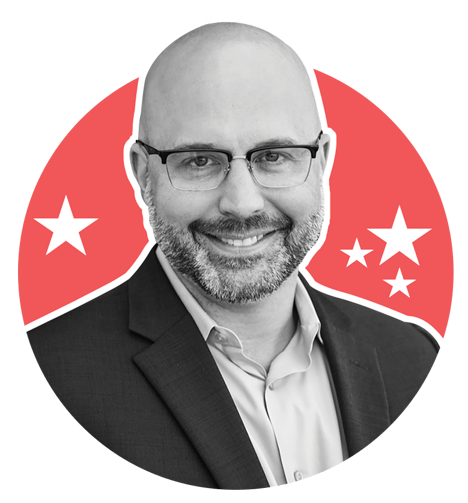 Josh Pape, 37
EVP and Oklahoma City market president
» Chickasaw Community Bank | Oklahoma City, Okla.
Josh Pape focuses on developing young leaders and inspiring others to pursue their dreams. He has a strong commitment to a relationship-driven culture and works hard to cultivate a friendly and passionate working environment. The key to his success and his vision for community impact is to abide by the saying, "Life moves at the speed of relationships."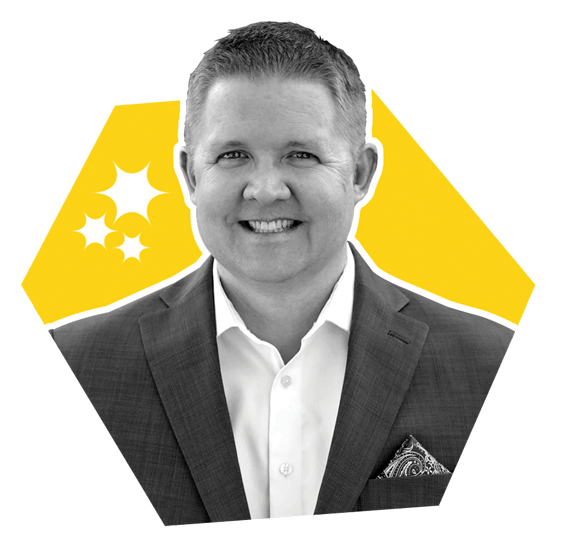 Josh Grassham, 39
Chief credit officer
» Lea County State Bank | Hobbs, N.M.
Josh Grassham's vision for his community is built on a foundation of personal relationships with community members. Grassham is actively involved in the community both through banking and civic activities, which include sitting on the boards of ICBA of New Mexico; Hobbs Chamber of Commerce; New Mexico Junior College Foundation; Hobbs Covenant Hospital; Hobbs Jaycees; and City of Hobbs Utility Board.
—Tarra Willox
Innovators
Making change for the common good
These community bankers are leading innovation in their organizations that will benefit their customers and employees for years to come.
By William Atkinson
Q: What initiative are you most proud of, and what effect did it have on your community and/or customers?
Elizabeth Watts: Working in human resources, employees are our internal customers, and morale and culture are what drive our business success. Candidate experience starts at the application phase. Therefore, an efficient and automated hiring and onboarding experience is critical. Adapting our procedures to remove friction and unnecessary burden has enabled us to create a better employee experience from day one. In addition, by creating and launching a career path program for employees, I have provided opportunities for internal growth that is aligned with Provident Bank's strategy and values.
Quick Stat
14
of the winners are involved in their local schools
Sarah Palmer: Mercer County State Bank's board of directors decided to start the MCSB Gives Initiative, in which the bank gives back to nonprofits in its footprint to be a part of continuing local programming that directly serves families in need, social services, education and quality of life. Dollars that are raised internally and matched by the bank go completely to helping our local communities, where it matters most. The bank goes a step further and also pays for and produces a video for each recipient organization, which can be used to highlight how others in the community can give or help via social media platforms.
Cara Roberson: I'm very proud that in March 2021, we successfully consolidated a pair of commonly owned sister banks into a single organization operating under a singular brand. The unification of our banks was a long time coming, and it has made our organization stronger by pooling our resources and enabling us to serve our combined footprint better than ever, after decades of dividing and conquering. We nearly doubled the number of branches and geographic area for our customers with the consolidation and made available more resources for larger loan requests, particularly from business owners in our area. By strengthening and growing our bank through consolidation, we have propelled our organization forward and given it the tools to compete alongside larger and more regional competitors.
---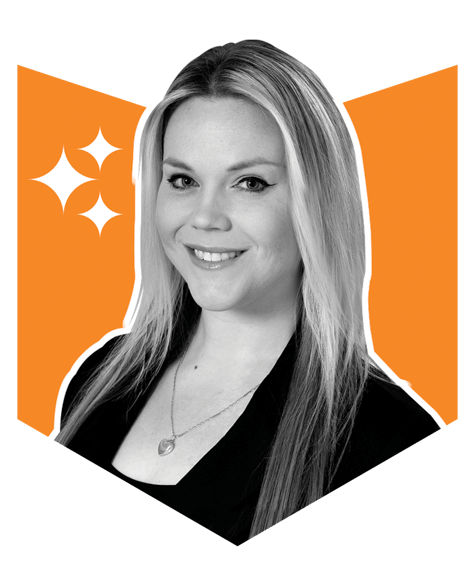 Elizabeth Watts, 37
FVP, senior HR business partner
» Provident Bank | Iselin, N.J.
During her tenure with Provident Bank, Elizabeth Watts has spearheaded three mergers in four years. Each time, she made sure that the employees and cultures aligned to maintain the best banking experience for her customers.
---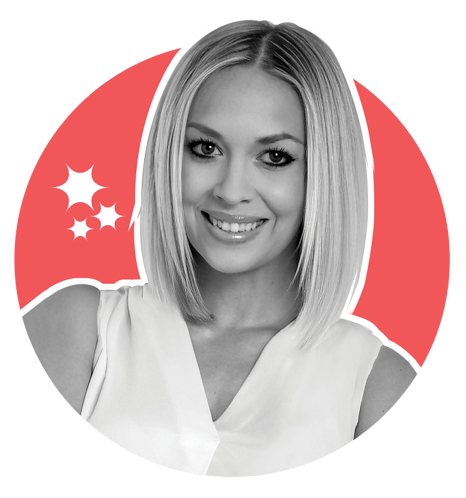 Sarah Palmer, 37
SVP, chief lending officer
» Mercer County State Bank | Sandy Lake, Pa.
During the pandemic, Sarah Palmer took the lead on a customer acquisition campaign, where she led training sessions with her teams and worked with colleagues to create new best practices and better product development. The campaign resulted in 20% household acquisition growth year-over-year.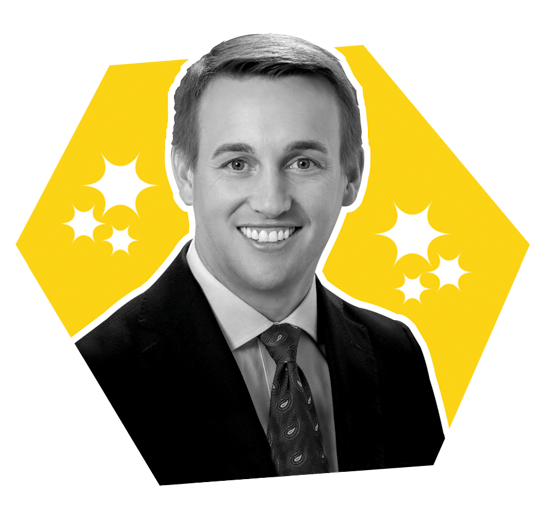 Walt Ellis, 35
Dothan city president
» Troy Bank and Trust Company | Troy, Ala.
During Walt Ellis' time at his community bank, he's contributed to myriad projects and initiatives. In his most recent endeavor, he chaired a committee to lead the reorganization of the bank, where they reexamined the authority and lines of communication for everyone from newly onboarded employees to the board of directors.
---
Q. What inspired you to make change at your community bank?
Watts: There is always something we can be doing better. By committing to enhancing the employee experience and fostering an engaging work environment, we are giving employees the tools and resources they need to succeed and grow within the organization. The bank's culture and guiding principles provide all employees with the opportunity to challenge the norm, be visionaries and bring innovative ideas to the table.
Palmer: Giving is not just about a donation, but about making a difference. To remain independent, taking care of your respective communities is critical to stimulating and supporting the local economy by taking care of its people. Community banking is about people, not products.
Roberson: Everyone in banking knows we are currently in a climate of mergers and acquisitions. As larger and more regional financial institutions seemingly get larger and gain more resources and lending power, our leadership team agreed the time was right to bolster our organization by combining the resources of our commonly owned banks. We knew the task would be difficult, but that ultimately bringing our banks together would place us in a stronger position for years to come.
---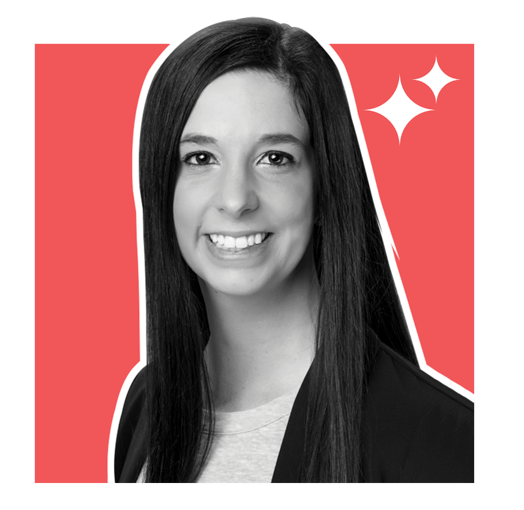 Chelsey Houston, 31
Director of business services
» The Murray Bank | Murray, Ky.
Chelsey Houston's work has contributed to her community bank's reputation for amazing service in its area. Before her current role, she helped create the Murray Bank Solutions Center. She created a culture of patience in a typically high-stress department, which is now running smoothly and has eased the jobs of the bank's customer service representatives.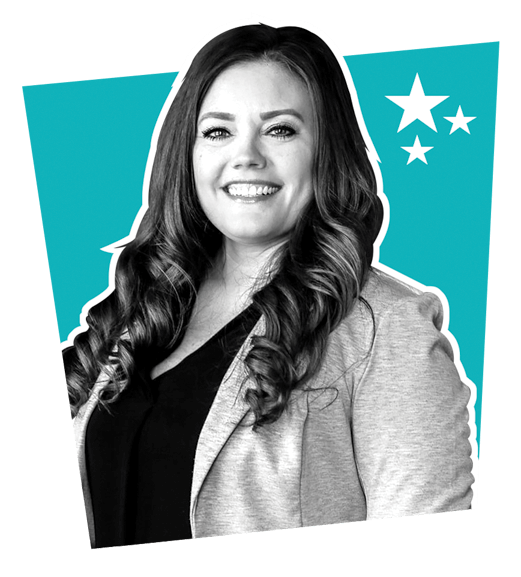 Tara Bigalke, 38
AVP, client relationship officer
» Hilltop Bank | Casper, Wy.
Tara Bigalke takes a relationship-focused approach to community banking. Described as a natural leader who emphasizes the strengths of her colleagues, she easily motivates her team. When tasked with leading the transition of HSA accounts, she worked with her team to ensure effective communication with customers and, ultimately, the success of the project.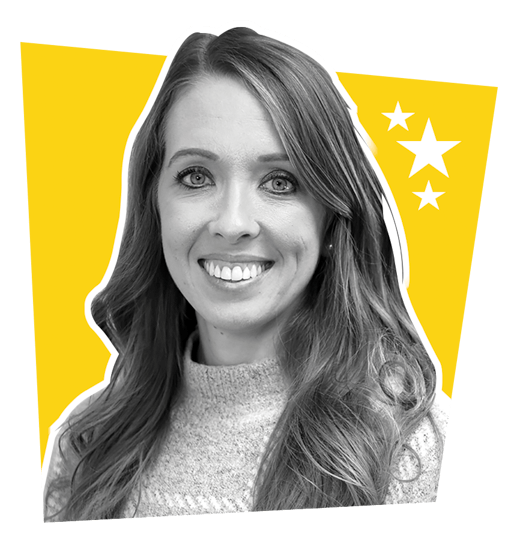 Cara Roberson, 36
President
» SimplyBank. | Dayton, Tenn.
Under Cara Roberson's leadership, SimplyBank. uses data to inform its decisions and strategy. Roberson, promoted to president this year, follows a nontraditional and entrepreneurial style of community banking. She uses a data-driven, strategic business model and has implemented technology to achieve better communication within the bank.
---
Q: What recommendations do you have for community banks in general to better serve their customers and/or community?
Watts: Don't underestimate the power of the employee experience. A strong employee experience is the fundamental layer in a company's success. Investing in ourselves ultimately provides value to our customers. Striving to identify solutions to streamline processes and improve efficiencies, coupled with anticipating future needs for the development and growth of the employees, will keep a bank one step ahead in all competitive aspects.
Palmer: Community banks that focus on maintaining a great internal culture by supporting their workforce consistently better equip teams to serve their communities and customers genuinely.
Roberson: Our bank in early 2020 embarked on a mission to create a culture by design, and that has proven to be a watershed moment for us. What we discovered over the course of a rigorous self-examination period was culture by default, which had set in over years and which accepted the status quo rather than challenge it with the goal of making the bank better. With the help of outside consultants, our bank identified its strengths and weaknesses and drafted a vision and plan to become the kind of organization we want to be. This process impacted the way we do everything, from hiring to product and service development. All activity is guided by our four core principles: safe, kind, inviting and efficient, which hold a central spot in the heart of our organization.
---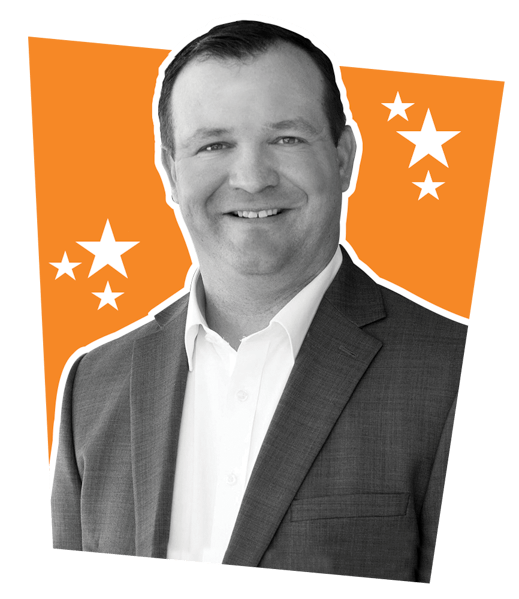 Robert Jones, 39
New Mexico market president
» InBank | Raton, N.M.
Robert Jones conducts business with his customers at top of mind. He's currently spearheading a new process that would simplify underwriting and streamline loan approvals within his community bank. The loan process, which would usually take several hours, has been reduced to less than two. It provides not only a more efficient process for bankers but also makes loans more accessible to his community.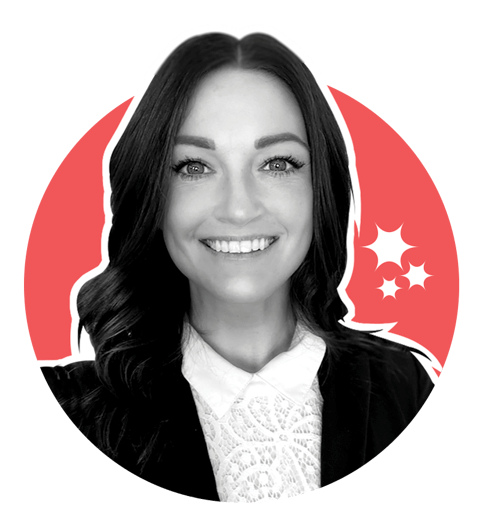 Kristyn Scheriger, 31
VP, credit operations officer
» Ciera Bank | Fort Worth, Texas
Kristyn Scheriger never stops searching for ways to add value to her independent bank and customers. She spearheaded the adoption of a new cloud-based operating system by becoming a system expert and developing training for bank staff, ensuring the smooth implementation and ongoing utilization of the system.
—Tiffany Lukk
Mentors
Bridging the knowledge gap
These emerging community bank leaders are passionate about learning and sharing that knowledge with others.
By Roshan McArthur
"Our public education system doesn't do a great job of personal finance," says Jordan Sowers, chief credit officer at Shamrock Bank N.A. in Coalgate, Okla. "Our society as a whole is better when individual citizens make sound and prudent [financial] decisions."
Sowers, like the other community bankers in this category, understands the importance of education in generating prosperity, and he also knows how often it falls to financial institutions to pick up the slack. At $420 million-asset Shamrock Bank, learning is woven through everything it does, and Sowers believes investing in a dedicated team that can pass their knowledge to customers leads to a higher long-term return for the bank.
---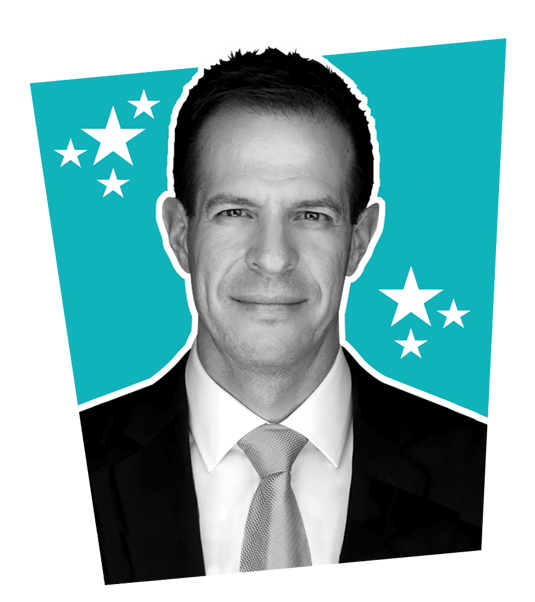 Jordan Sowers, 39
Chief credit officer
» Shamrock Bank N.A. | Coalgate, Okla.
According to Jordan Sowers, investing in education and developing dedicated employees are key to the success of community banks. He believes that when bank employees are equipped with local market knowledge and decision-making authority, they can best serve their customers.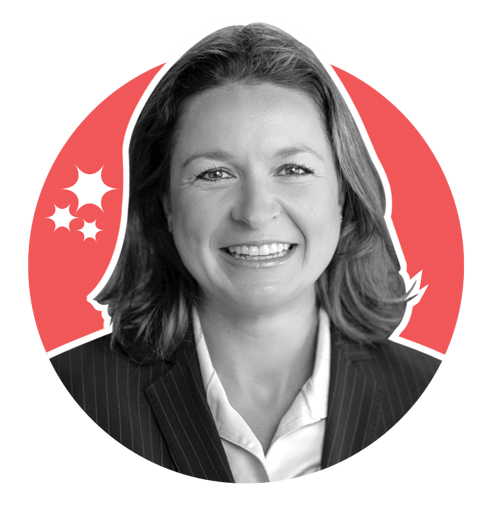 Alexis Kahn, 37
Vice president, cash management sales, manager
» Chelsea Groton Bank | Groton, Conn.
Alexis Kahn's love of learning has led her to create numerous financial learning tools for her community and bank. Her business seminars, industry-specific newsletters and Advanced Business Banking training program have aided dozens of her colleagues and local business owners.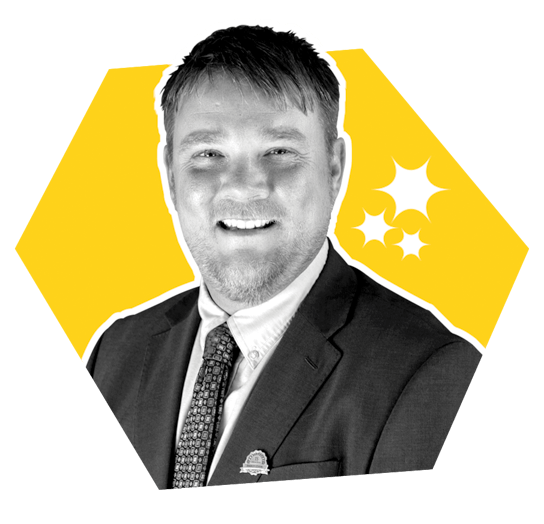 Bradley Stevens, 36
Sales manager
» Calhoun Banks | Grantsville, W.Va.
As a volunteer teacher and council member of his local career center, Bradley Stevens is a strong proponent of education. He provides time for his staff for continuing education and encourages participation in training events and community programs. For the past three years, he's led the Calhoun Banks' Community Outreach team, which created training materials and lesson plans for different school ages.
---
When Alexis Kahn joined $1.6 billion-asset Chelsea Groton in Groton, Conn., from an international bank in New York five years ago, she was struck by Chelsea Groton's "legitimate desire to prop up and bolster the community in all different ways, from our foundation giving to nonprofits, to enhancing the community's level of financial knowledge. Because that is so much of the cornerstone to the ability of our community to thrive."
Kahn, Chelsea Groton's cash management sales manager, is a voracious reader, translating the knowledge she acquires into newsletters and seminars for business leaders in her community. As one of the community bank's dedicated "Chelsea educators," she has spearheaded, among many other initiatives, the Chelsea Women's Club, which is a program for women to network and grow their businesses through free events and courses provided by the bank.
Kahn believes banks should prioritize education within the community—before profit and before gaining new business. "When we do the right thing through the lens of trying to help people, educate the community and bring greater financial literacy, other stuff comes as a result," she says. "And I think that's a great way to approach it, rather than 'we're all about sales, and then everything else is just gravy.' I think that prioritization is really important and much more rewarding, too."
Opportunities for growth
Athina Thornton of $330 million-asset Flagship Bank in Wayzata, Minn., knows all about steep learning curves, having moved to the United States from France in 2005. "You don't know what you don't know," says Thornton, the community bank's BSA/AML/OFAC officer. "And financial literacy isn't really something that is taught in school or at home, but it is very important."
In 2021, Thornton created an educational newsletter for staff at Flagship Bank to spotlight fraud schemes, risk-related practices and other products and services. At monthly team meetings, she leads a newsletter review identifying new fraud risks, and her work has been so well received, it's now being shared outside of the bank as well.
---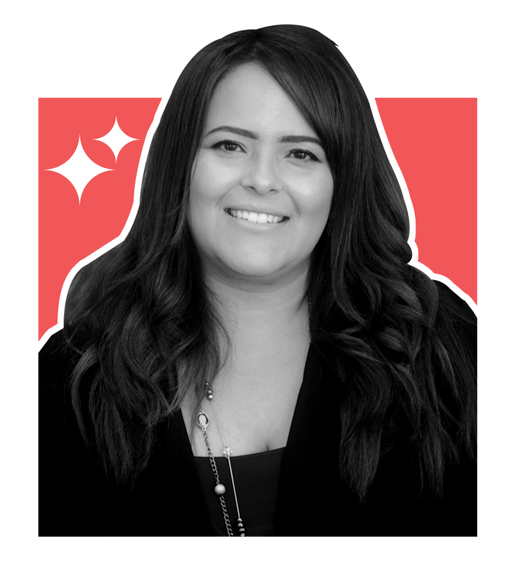 Athina Thornton, 36
Vice president, BSA/AML/OFAC officer
» Flagship Bank Minnesota | Wayzata, Minn.
Athina Thornton believes in the importance of closing the financial knowledge gap between banks and their customers. Through open communication and personal finance walk-throughs, she provides all clients with the tools to confidently make financial decisions.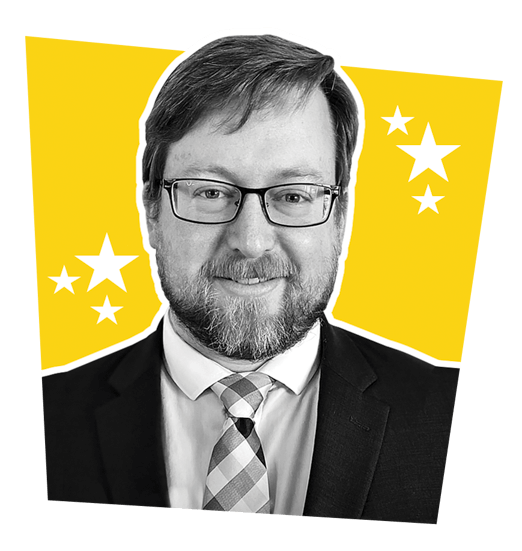 Kyle Williams, 35
Credit analyst
» Bank of George | Las Vegas, Nev.
From creating trainings for his branch to consistently volunteering to help his colleagues, Kyle Williams' service mindset has been a boon to both his bank and his community. He recently jumped in to teach an elementary school class for Junior Achievement Day when they had a lack of volunteers. The class was a success, and he's now developing a new high school program on the principles of credit.
---
Thornton advocates using knowledge gaps as opportunities to challenge yourself and expand your knowledge of the industry. "Become your colleagues' and clients' resource," she suggests. "If somebody comes to me and asks me a question, my response is not automatically, 'I don't know.' It is 'I don't know, but I will either find a resource to provide the information, or I'll find the right person to be able to relay the information.' But it doesn't end with me."
By inquiring outside your area of expertise, she says, you expand your own knowledge and pass that on to the customer—which is a win-win.
"It's incumbent upon the banker to be educated, both about prudent financial decision-making but also to understand the customer situation and be able to speak knowledgeably about that."


—Jordan Sowers, Shamrock Bank N.A.
Sometimes, however, wins aren't quite as easy to see. Sowers believes community bankers, as important resources in often small communities, help citizens make sound decisions, and that sometimes saying "no" or "not yet" can be the best way of providing perspective.
"Maybe because of the depth of our experience across businesses and across different loan transactions, we see something that is a risk for a customer," he points out. "And so, it's incumbent upon the banker to be educated, both about prudent financial decision-making but also to understand the customer situation and be able to speak knowledgeably about that."
That "no" becomes an opportunity to learn, he says, and hopefully down the road, a resounding "yes."
---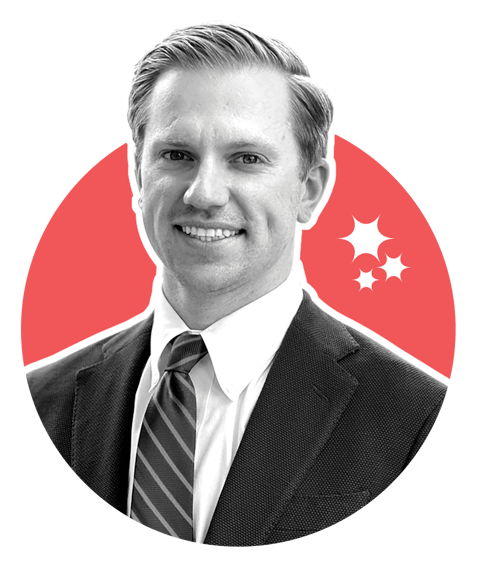 Jeffrey "Collins" Davis Jr., 29
CFO/chairman of the board
» State Bank and Trust | Winfield, Ala.
As a third-generation community banker, Jeffrey "Collins" Davis Jr. is influenced by his grandfather's legacy of making State Bank and Trust the best community bank it can be. He created and led a team to help its community with PPP loans, and his process was so successful that the bank had its most profitable year in 2021.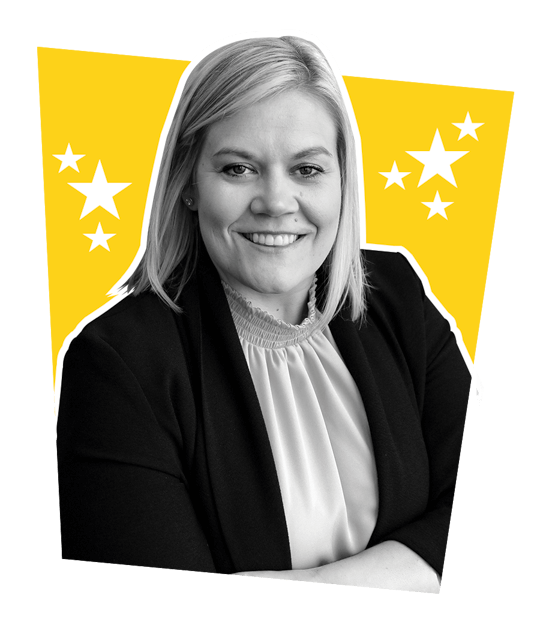 Nancy Adams, 35
Chief operations officer
» Community Financial Services Bank | Benton, Ky.
Nancy Adams' background in teaching shines through her leadership style. When a new challenge arises, she'll be the first to volunteer to tackle it and will take others with her. She excels at encouraging others to step outside their comfort zone as well as at finding opportunities for her colleagues to improve their leadership skills.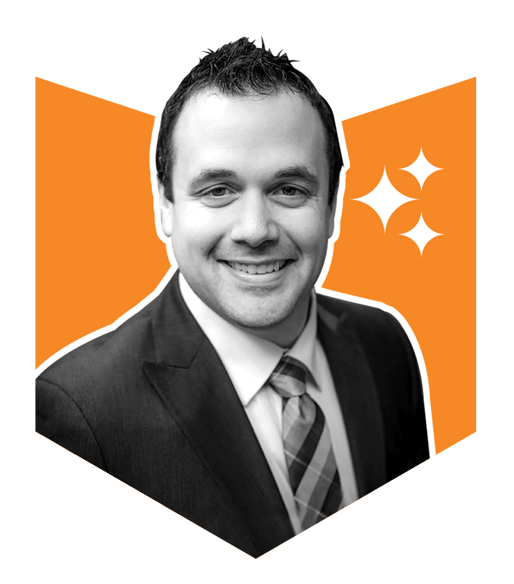 Jeremy Keizer, 38
Market president
» Reliabank Dakota | Sioux Falls, S.D.
With nearly 18 years in the banking industry, Jeremy Keizer has learned the most efficient ways to get things accomplished at his community bank. In addition to his own work, he mentors six other loan officers. He's always ready to pitch in and give advice when asked, yet he also gives employees space to learn. He believes in leading from the front and by the power of example.
—Tiffany Lukk
Educational advocates
Innovating now, planning for the future
Through educational programs, committee collaborations and more, these professionals are advancing the skills of their colleagues in innovative ways.
---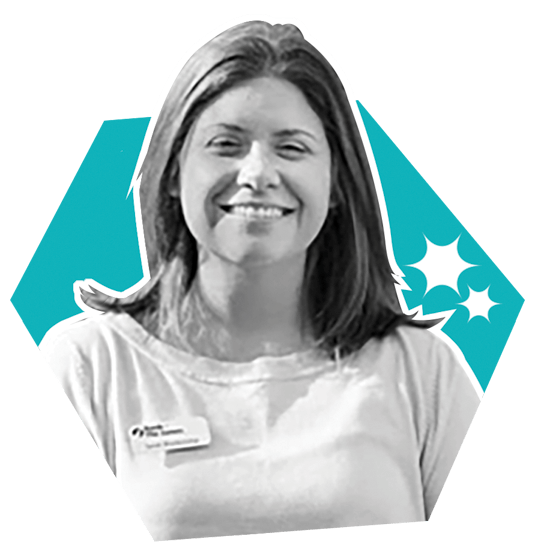 Sarah Blankenship, 32
Deposit operations specialist II and RSS manager
» Bank of the James | Lynchburg, Va.
Sarah Blankenship emphasizes inclusivity at her community bank. She regularly attends educational seminars and conferences and holds debriefing sessions to share her knowledge with colleagues and discuss how they can apply it to their positions. She also advocates for more inclusive program offerings, such as encouraging the bank's health committee to consider mental health awareness alongside physical health awareness.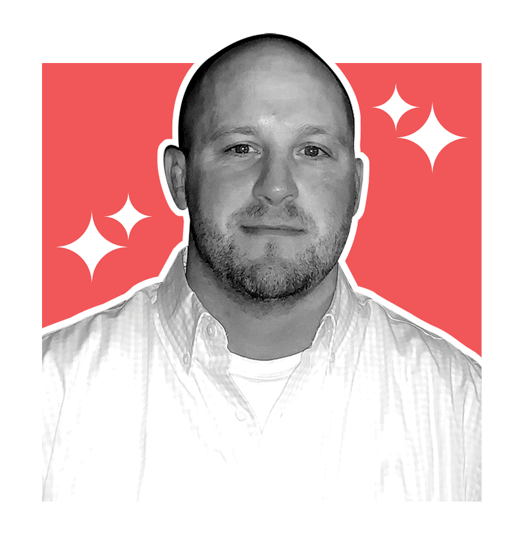 Jeff Kuhl, 39
Office manager/loan officer
» Community Bank | Logan, Iowa
Jeff Kuhl developed a new employee training program for his community bank. The program provides an outline of the bank's products and services to give employees the proficiency to serve customers effectively and efficiently. "The better support they can provide … the more knowledge and confidence they have talking about our products, helps us to gain more relationships with members of our communities," Kuhl states.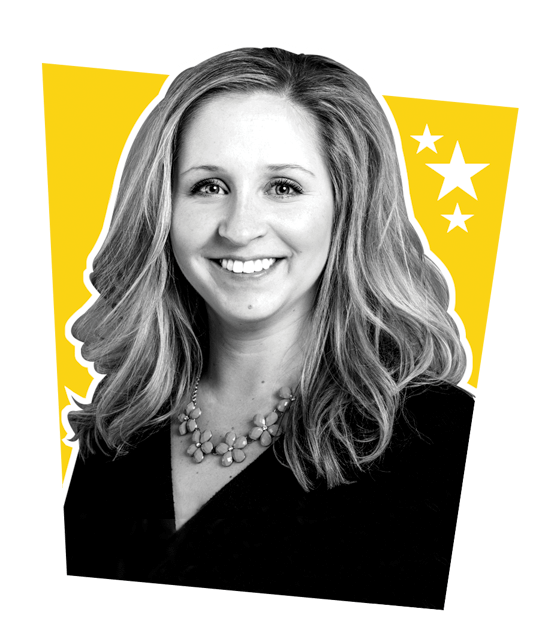 Christina Myers, 35
VP and director of human resources
» Rondout Savings Bank | Kingston, N.Y.
Christina Myers spearheaded her community bank's "Stop, Start, Continue" campaign, which allows employees to anonymously share their thoughts with the bank's leadership team, including what they think should stop, start and continue at the bank. Through this campaign, many employer-sponsored ideas were implemented, such as creating paid volunteer hours to allow employees to take paid time off to volunteer for a cause that is meaningful to them.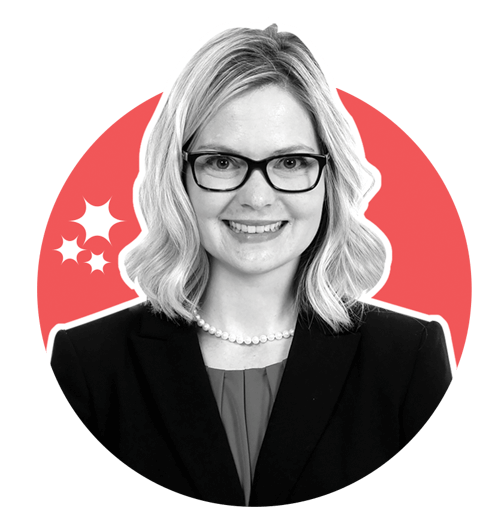 Nicole Olson, 39
Chief wealth management officer
» First Citizens Bank | Mason City, Iowa
Nicole Olson was instrumental in First Citizens Bank's ability to adapt to changing conditions during the COVID-19 pandemic. Through her fast and creative thinking, she was able to coordinate a bank-wide transition to newer technology, including Smartsheet (a project management platform) and electronic signature software DocuSign. These give employees access to the tools they need to safely and efficiently serve customers remotely.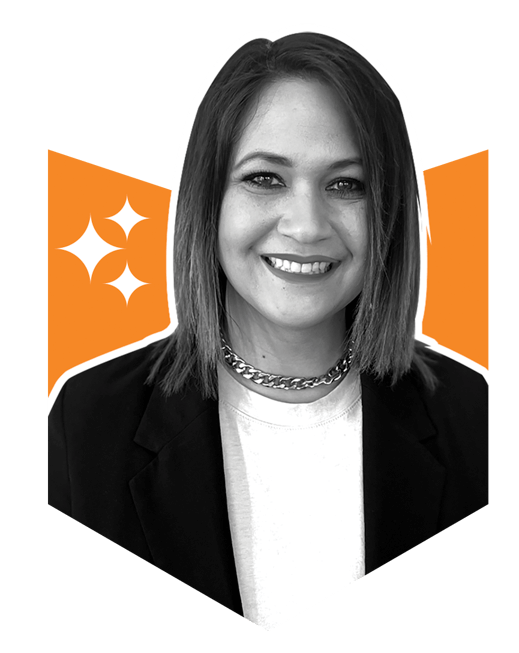 Rebecca Williamson, 39
VP, human resources manager
» Commencement Bank | Tacoma, Wash.
Rebecca Williamson is dedicated to ensuring each employee at her bank has the chance to recognize their complete potential. As human resources manager, she believes that through the bank's appreciation of colleagues' expertise and perspectives, they are better equipped to serve the community. She is as an active participant of the senior management team, supporting the efforts of the bank's DEI committee.
—Megan Phillips
Super connectors
Connection drives these community bankers. By bringing together various departments, they help their colleagues feel like one team.
---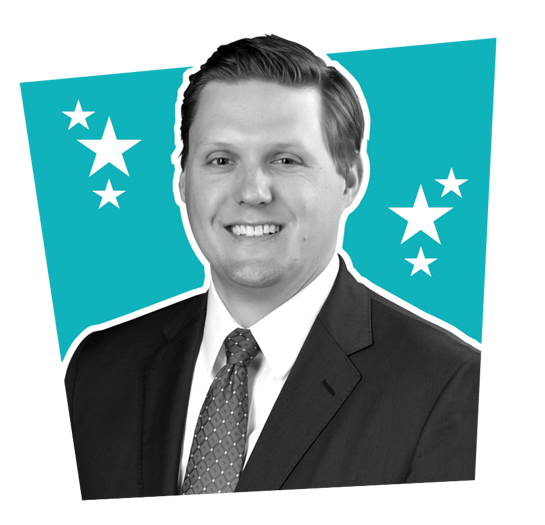 Adam Carlson, 36
Senior VP and CFO
» PriorityOne Bank | Magee, Miss.
Adam Carlson is an expert at implementing sustainable practices across all banking departments. He dedicated nearly two years to creating a bank-wide system that allows every manager to have immediate access to the financial performance information of any branch or department, resulting in better-informed managers and employees and an increase in satisfaction on customer surveys.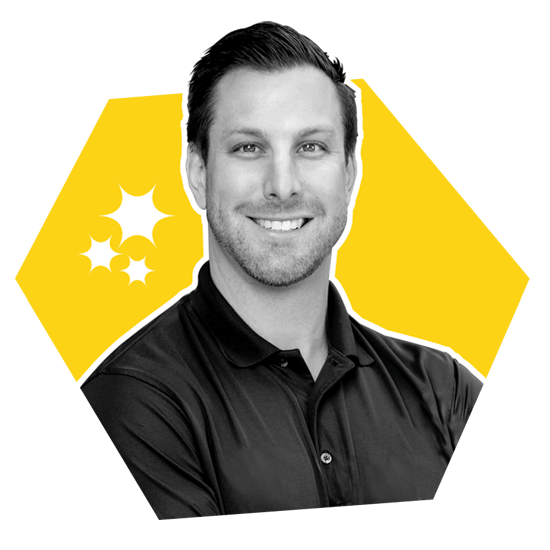 Kyle DeCicco, 37
President
» Sanibel Captiva Community Bank | Sanibel, Fla.
Kyle DeCicco values the importance of teamwork. When he was appointed president, he made it a priority to consult each branch for their thoughts on bank practices and procedures. He met with staff over coffee and donuts to establish both professional and personal relationships, and he makes it a priority to join employees in as many activities and events as possible.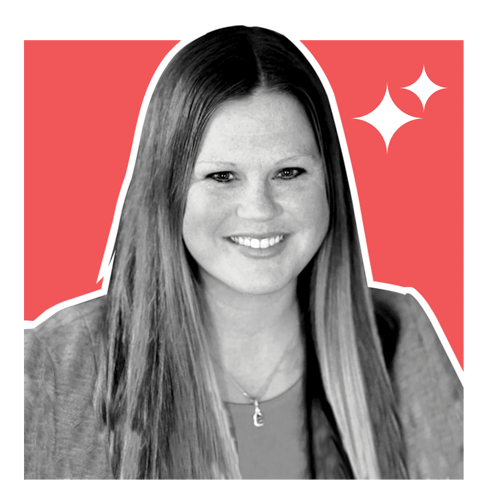 Natasha McCarthy, 35
VP and human resources director
» Katahdin Trust Company | Houlton, Maine
Natasha McCarthy knows the importance of considering employee feedback when making decisions. She frequently hosts employee focus groups to gather information on what they would like to see established or changed at the community bank. Every day, she works to keep her colleagues happy, healthy and engaged.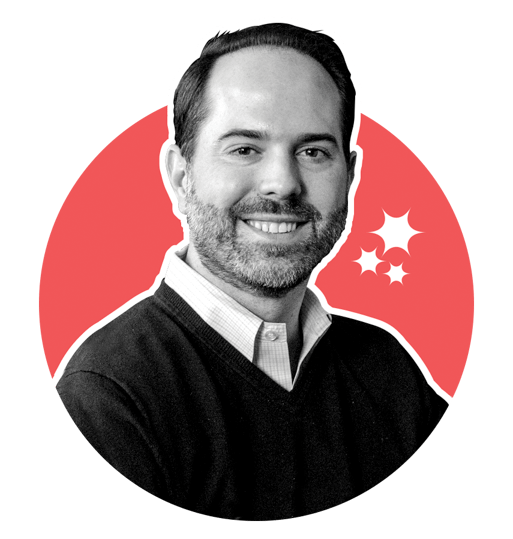 Miles Pringle, 37
General counsel and EVP
» The Bankers Bank | Oklahoma City, Okla.
Miles Pringle values the necessity of an informed staff. He re-established the bank's quarterly publication, The Bankers Bulletin, to provide an information guide for customers and employees alike. The publication includes an overview of the community bank's accomplishments and expertise and can be used to answer any questions customers may have about the bank's services.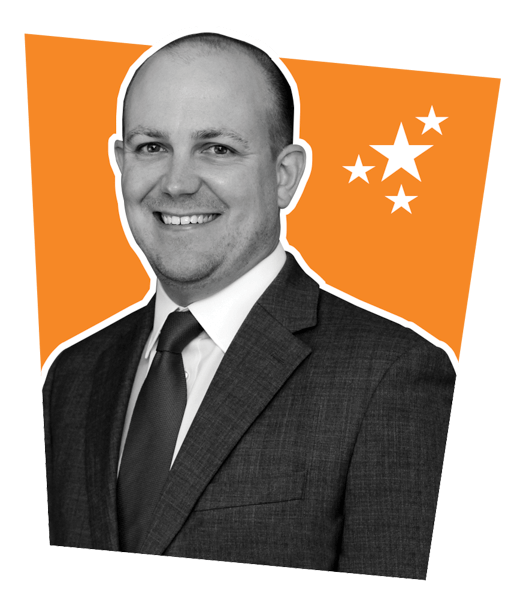 Tom Oyer, 36
Head of commercial lending and SVP
» Vinton County National Bank | McArthur, Ohio
As a sixth-generation community banker, Tom Oyer believes that true leaders get to know their employees to understand their unique strengths and weaknesses. Throughout his career, Oyer has consistently prioritized interpersonal connections. He often works to coordinate projects across the community bank, such as implementing new software and ensuring it is compatible with all departments.
—Megan Phillips
---
Who are the winners?
Community banking talent from coast-to-coast
Where are this year's 40 Under 40 winners located?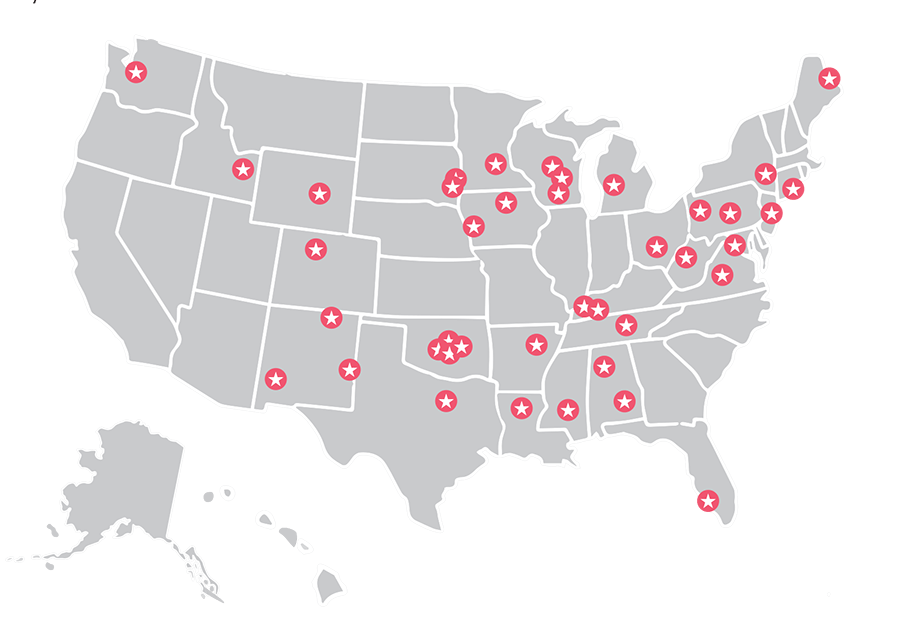 ---
Get to know the community bankers
What is a podcast, book, magazine and/or website that inspires you in your work?
Ami Myrland: I like to pull inspiration from many places including HBR (Harvard Business Review), TED Talks, Adam Grant's WorkLife podcast, Brené Brown's Dare to Lead podcast and the little inspirational quotes in Dove Chocolates (because the combination is sure to brighten any day!).
Christina Myers: Stephen Covey's The 7 Habits of Highly Effective People has been inspirational to me in my work. It has helped me to understand how not only to manage myself but how to effectively lead others and maximize their potential.
Who is your role model and why?
Nancy Adams: My kids are my role models! While this seems a backwards answer, they inspire and challenge me every day to be better and set a great example for them. How they approach the world with open eyes and great confidence inspires me to be the best I can!
Robert Jones: My dad. Watching him when I was younger, I noticed determination, hard work, grit and honesty. While he was hard on others, he truly cared about other's success from a business perspective, but more importantly, their success on a personal level.
In one sentence, what is your leadership philosophy?
Carlos Lucero: My leadership philosophy is to lead by example and let others know you are there to support them and be right by their side.
Heather Miltenberger: Providing opportunities and freedom for people to come up with their own ideas, execute them and learn from the experience is the best way to promote growth.
Tim Shangle: Everyone has a story. We must not only know their story but empathize with their story to create growth in others and especially ourselves; put simply, we build friendships.
Take the next step
The ICBA LEAD FWD Summit, Sept. 12–13, 2022, is the premier educational event for emerging community bank leaders. Visit
icba.org/leadfwd
---
Katie Kuehner-Hebert is a writer in California. William Atkinson is a writer in Illinois. Roshan McArthur is a writer in California.