Methodology
Using FDIC data for 2021, we calculated a lender score out of 100 for each community bank. The score combines the average of the bank's percentile rank for lending concentration and for loan growth over the past year in each lending category. We then adjusted each score for loan charge offs in each category at certain percentile thresholds.

AGRICULTURE
Ag lending in the South: Relationships matter
When the owners of a small family dairy asked The Peoples Bank in Marion, Ky., for funding to reopen the business after years of inactivity, chairman, president and CEO Terry L. Bunnell listened. He sensed the family's passion and liked their idea of starting with selling milk at farmers' markets, roadside shops and small grocery stores. Another bank might not have taken a chance on them, but The Peoples Bank did. That was about four years ago; today, the dairy is successful and growing.
The Peoples Bank
Marion, Ky.
Asset size: $114 million
Ag lender score: 90.74
Rank in category: 18
"We worked with them with loans to buy equipment and vehicles for delivery and the beginning operational cash needs of the business," Bunnell says. "The passion they brought to the business is what we're all about. We want to help people succeed and grow a business, help them accomplish what they've set out to do." Bunnell's relationship with the dairy owners is not unusual. He attributes the agricultural lending success of The Peoples Bank—a $114 million-asset institution with a loan portfolio that is about 25% ag related—to its one-on-one connections with borrowers. Those relationships show the borrowers that their bank cares about their businesses and wants to help them succeed. In return, those relationships help the bank grow.
"I believe you have to interact with your customers on a regular basis," Bunnell says. "You've got to engage with them to understand their needs. I believe a mistake that is often made is that we assume all farming is the same, and it's clearly not. Our customers have different needs, and we have different ways to solve those needs."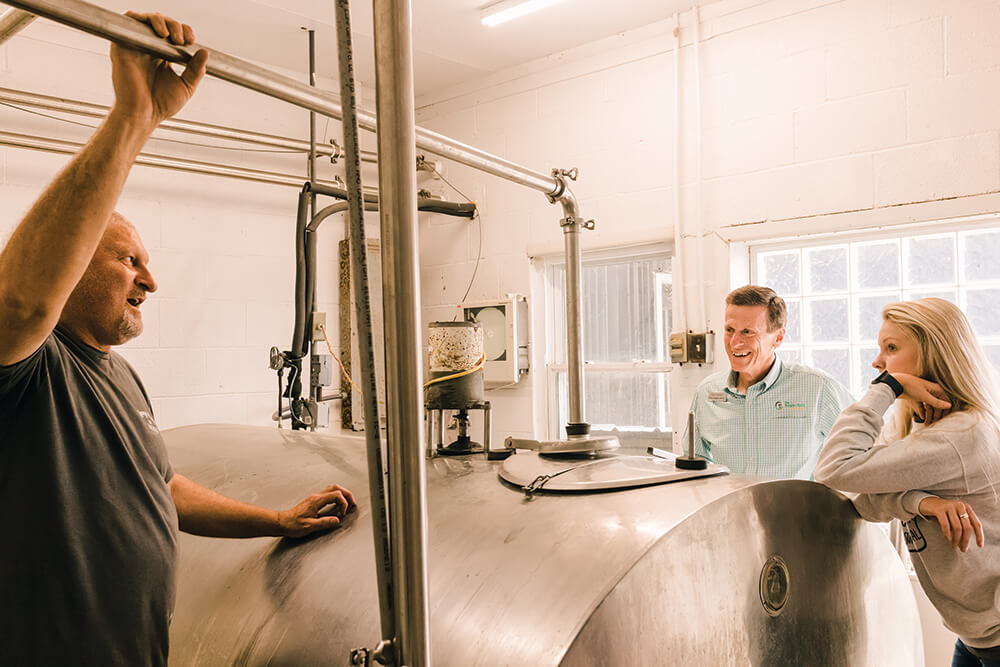 Close-knit relationships
Connections with borrowers has also played a key role in the success of $457 million-asset First Southern Bank in Florence, Ala. However, First Southern's ag lending also benefited last year from the addition of three loan production offices, says Joe Beaver, the community bank's president and CEO. The bank, which attributes 31% of its loan portfolio to agriculture, opened loan production offices (LPOs) in Mississippi, Florida and Alabama.
"We identified areas that we feel like are a good fit for us and what we do, and we identified the right lender in those areas," Beaver explains. In each new market opened in 2021, the community bank found an experienced ag lender who was seeking a new position.
Another element to First Southern's ag lending success is its robust crop insurance business. The bank provides crop insurance to farmers in 11 states.
"Being in the crop insurance business lends significantly to our understanding of ag lending," Beaver says. "It also indirectly benefits our lending business. Because of our crop insurance business in Florida, I met an experienced ag lender, and circumstances worked out that we had an opportunity to bring him on board. And in New Albany, Miss., the person who led our crop insurance group had previous experience as a lender, and he moved back into that role when we opened the loan production office there."
First Southern's new LPOs have pumped up the community bank's ag portfolio, but, like Bunnell, Beaver knows that it's ultimately the relationships with farmers that lead to lending success.
"It's about understanding what the farmers need, building those relationships, building that trust and standing by them when the times get tough," he says.
Agriculture: Less than $300M in assets

Rank
Bank Name
City
State
Ag Lender
Score
1
Red River State Bank
Halstad
MN
95.32
2
First State Bank
Randolph
NE
94.65
3
Security Bank Midwest
Chancellor
SD
94.61
4
Anchor State Bank
Anchor
IL
94.5
5
Prairie Sun Bank
Milan
MN
94.07
6
Bank of Lindsay
Lindsay
NE
93.22
7
First State Bank Minnesota
Le Roy
MN
93.2
8
Bank of Hartington
Hartington
NE
92.13
9
The Citizens State Bank and Trust Company
Council Grove
KS
92.06
10
The State Bank of Wynnewood
Wynnewood
OK
92.05
11
Lincoln State Bank
Hankinson
ND
91.73
12
Security Bank
Laurel
NE
91.47
13
State Bank of Bern
Bern
KS
91.42
14
Cedar Valley Bank & Trust
La Porte City
IA
91.21
15
Campbell County Bank
Herreid
SD
91.14
16
Metz Banking Company
Nevada
MO
91.08
17
Progressive Ozark Bank
Salem
MO
90.96
18
The Peoples Bank
Marion
KY
90.74
19
Silex Banking Company
Silex
MO
90.6
20
Horizon Financial Bank
Munich
ND
90.56
Agriculture: $300 million to $1 billion in assets

Rank
Bank Name
City
State
Ag Lender
Score
1
NSB Bank
Mason City
IA
92.38
2
Iowa State Bank
Orange City
IA
92.28
3
BTC Bank
Bethany
MO
92.13
4
American Bank, National Association
Le Mars
IA
92.01
5
MBT Bank
Forest City
IA
91.38
6
First Southern Bank
Florence
AL
91.10
7
First State Bank
Buxton
ND
91.03
8
First Community Bank of the Heartland, Inc.
Clinton
KY
90.71
9
First FarmBank
Greeley
CO
90.53
10
Bank of Pontiac
Pontiac
IL
90.35
11
Green Belt Bank & Trust
Iowa Falls
IA
90.33
12
BankNorth
Arthur
ND
90.33
13
Classic Bank, National Association
Cameron
TX
89.96
14
United Prairie Bank
Mountain Lake
MN
89.86
15
PrimeBank
Le Mars
IA
89.61
16
Cattlemens Bank
Altus
OK
89.46
17
Stock Growers Bank
Forman
ND
89.43
18
Elkhorn Valley Bank & Trust
Norfolk
NE
89.21
19
Citizens Bank Minnesota
New Ulm
MD
88.81
20
Farmers and Merchants State Bank of Pierz
Pierz
MN
88.77
Agriculture: More than $1 billion in assets

Rank
Bank Name
City
State
Ag Lender
Score
1
United Bank of Iowa
Ida Grove
IA
87.89
2
Wood & Huston Bank
Marshall
MO
87.37
3
Fidelity Bank & Trust
Dyersville
IA
84.36
4
Independence Bank
Havre
MT
83.75
5
The First National Bank In Sioux Falls
Sioux Falls
SD
83.20
6
Bravera Bank
Dickinson
ND
83.07
7
Southern Bancorp Bank
Little Rock
AR
82.78
8
Plumas Bank
Quincy
CA
81.80
9
First Bank of Berne
Bluffton
IN
81.59
10
Minnwest Bank
Redwood Falls
MN
80.86
11
CBI Bank & Trust
Muscatine
IA
80.66
12
Dakota Community Bank & Trust, National Association
Hebron
ND
79.36
13
Citizens Alliance Bank
Clara City
MN
78.86
14
Guaranty Bank & Trust, N.A.
Mount Pleasant
TX
78.15
15
Guaranty Bank and Trust Company
Belzoni
MS
78.10
16
OakStar Bank
Springfield
MO
77.95
17
PrimeSouth Bank
Blackshear
GA
77.55
18
American State Bank
Sioux Center
IA
77.46
19
Exchange Bank
Grand Island
NE
77.39
20
Vista Bank
Dallas
TX
77.26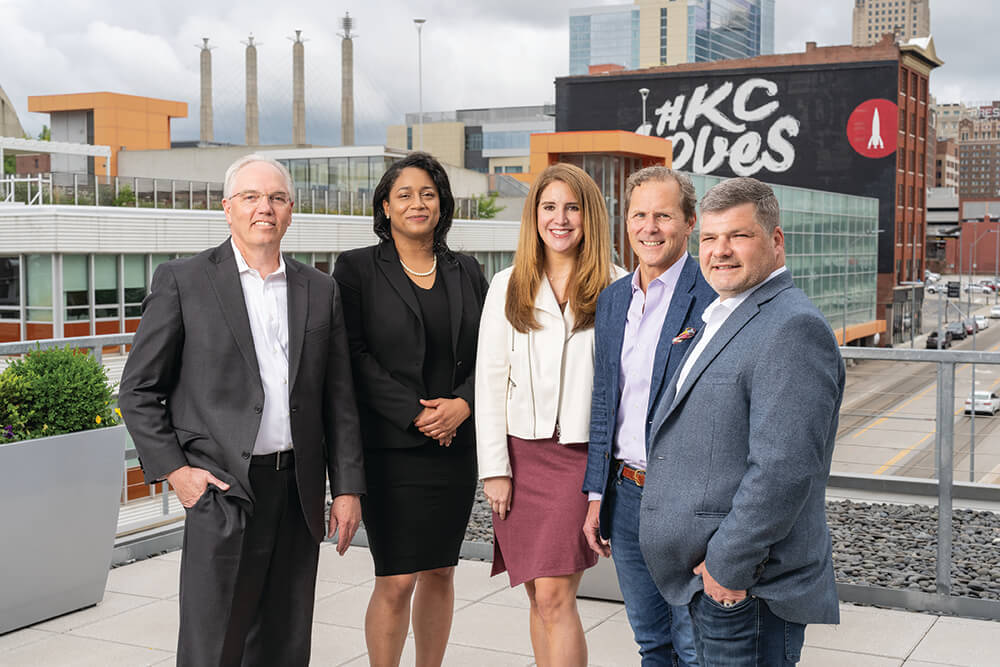 ---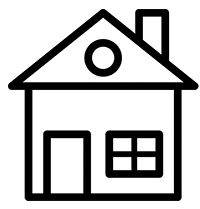 CONSUMER AND MORTGAGE
Helping consumers get ahead
One of the missions of Lead Bank in Lee's Summit, Mo., is to help consumers who have difficulty accessing the financial system, especially those who have been historically marginalized. So, when the community bank's leadership learned of a fintech that needed a bank partner to launch a credit-building tech product, they were intrigued.
Lead Bank
Lee's Summit, Mo.
Asset size: $738 million
Consumer lender score: 96.6
Rank in category: 2
"Our CEO, Josh Rowland, went to a meeting of the Financial Health Network, an organization that helps consumers improve their financial health, and they said, 'We should introduce you to this fintech who has this product and needs a partner,'" says Greg Bynum, president of the $738 million-asset bank.
That meeting four years ago led to the launch of Lead Bank's Credit Builder Account program, which is accessed through an app developed by Self Financial, a fintech. Self Financial handles the technology, including access to online accounts and an app, as well as marketing aspects of the program, and Lead Bank provides the compliance and access to the banking system. It is available to consumers in all 50 states.
Why did this program help propel Lead Bank onto Independent Banker's Top Lenders list? Because the Credit Builder Account program begins with a $1,000 loan to the consumer, which is deposited into a certificate of deposit at the community bank instead of being disbursed to the borrower. The borrower makes monthly payments over the course of 12 months. Assuming the borrower makes the payments on time, they end the year with an improved credit score and $1,000 in savings.
"In our four-year relationship with Self, we've helped in excess of a million consumers establish or improve their credit scores," Bynum reports. "We've been really happy with it. It's a way to help consumers get access to financial services in a financially responsible way. Some banks see fintechs as competitors, but if you can combine the strengths of the banking industry and the strengths of the fintech, it can really be a win-win."
Two years ago, Lead Bank and Self expanded the program to include a secured credit card. Since the successful Credit Builder Account participants end the program with $1,000 in the bank, they have the cash to secure the card. More than 500,000 customers have received secured cards through the program.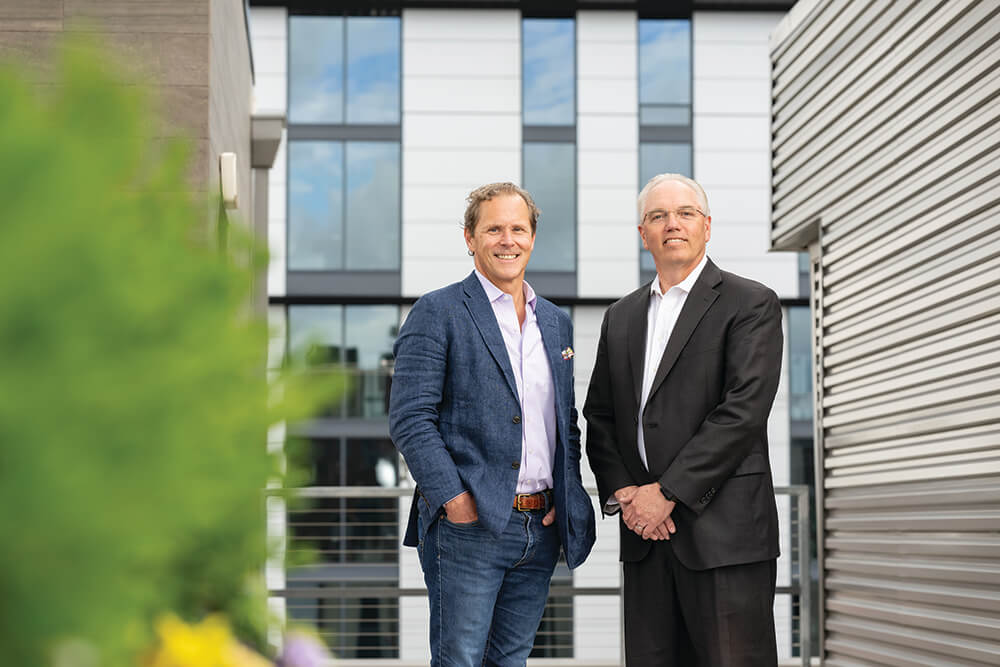 Taking the lead on financial literacy
Teaching people about wise money management is a key part of the Credit Builder Account program, Bynum says. "We do a lot of financial education to help consumers know what behaviors help their credit scores. For example, if their outstanding credit card balance gets above 30% of what's available, that tends to hurt their credit score, so we send a little notice that says they may want to pay it down."
Self and Lead Bank will probably add more banking products in the future, but they are not rushing things.
"We're being very methodical about what products we introduce," Bynum says. "We're surveying consumers about what they need; that's how we came up with the secured credit card. It's important for us to do it in a financially responsible way so that we're always helping the consumer develop good financial habits and improve their credit."
Consumer/Mortgage: Less than $300M in assets

Rank
Bank Name
City
State
Consumer Lender
Score
1
Citizens Guaranty Bank
Irvine
KY
94.06
2
The Miners National Bank of Eveleth
Eveleth
MN
93.72
3
First Security Bank of Deer Lodge
Deer Lodge
MT
93.39
4
The National Iron Bank
Salisbury
CT
93.37
5
The First National Bank of Gilbert
Gilbert
MN
93.35
6
Bank of Billings
Billings
MO
92.94
7
Second Federal Savings & Loan Association of Philadelphia
Philadelphia
PA
92.25
8
Bristol Morgan Bank
Oakfield
WI
92.01
9
Simmesport State Bank
Mansura
LA
91.74
10
Lowry State Bank
Lowry
MN
91.42
11
Eclipse Bank, Inc.
Louisville
KY
91.40
12
Collins State Bank
Collins
WI
90.94
13
Wrentham Co-operative Bank
Wrentham
MA
90.55
14
First Federal Savings and Loan Association
Aberdeen
MS
90.44
15
First Security Bank
Byron
MN
90.43
16
Wahoo State Bank
Wahoo
NE
90.41
17
Waterman Bank
Waterman
IL
90.38
18
Woodsfield Savings Bank
Woodsfield
OH
90.37
19
Citizens Bank of Morgantown, Inc.
Morgantown
WV
90.34
20
Bank of Holland
Holland
NY
90.04
Consumer/Mortgage: $300 million to $1 billion in assets

Rank
Bank Name
City
State
Consumer Lender
Score
1
Quontic Bank
New York
NY
97.94
2
Lead Bank
Lee's Summit
MO
96.60
3
North Shore Bank of Commerce
Duluth
MN
96.03
4
First Central Savings Bank
Glen Cove
NY
94.25
5
Passumpsic Savings Bank
Saint Johnsbury
VT
92.25
6
The Garrett State Bank
Garrett
IN
91.96
7
Beacon Community Bank
Charleston
SC
91.43
8
First Bank
Burkburnett
TX
90.80
9
Bank of San Francisco
San Francisco
CA
90.73
10
Haverhill Bank
Haverhill
MA
90.53
11
First Capital Bank
Laurinburg
NC
90.39
12
Sullivan Bank
Sullivan
MO
89.51
13
Chickasaw Community Bank
Oklahoma City
OK
89.37
14
American National Bank of Minnesota
Brainerd
MN
89.04
15
First Savings Bank of Hegewis
Chicago
IL
88.20
16
Farmers State Bank
Cameron
MO
88.07
17
The Bank
Jennings
LA
87.81
18
1st Colonial Community Bank
Cherry Hill
NJ
87.67
19
1st National Bank of Scotia
Scotia
NY
87.04
20
First Federal Bank & Trust
Sheridan
WY
86.93
Consumer/Mortgage: More than $1 billion in assets

Rank
Bank Name
City
State
Consumer Lender
Score
1
Metro City Bank
Doraville
GA
98.27
2
Northpointe Bank
Grand Rapids
MI
96.28
3
Martha's Vineyard Bank
Edgartown
MA
93.95
4
North Easton Savings Bank
South Easton
MA
92.70
5
MidFirst Bank
Oklahoma City
OK
91.91
6
Leader Bank, National Association
Arlington
MA
91.41
7
Kennebec Savings Bank
Augusta
ME
90.85
8
Main Street Bank
Marlborough
MA
90.69
9
The Lyons National Bank
Geneva
NY
89.28
10
TriState Capital Bank
Pittsburgh
PA
88.18
11
Bradesco BAC Florida Bank
Coral Gables
FL
87.71
12
Bell Bank
Fargo
ND
86.47
13
Southern First Bank
Greenville
SC
86.11
14
Blue Ridge Bank, National Association
Luray
VA
85.89
15
The Superior National Bank and Trust Company of Hancock
Hancock
MI
85.40
16
The Canandaigua National Bank and Trust Company
Canandaigua
NY
85.13
17
The Fidelity Deposit and Discount Bank
Dunmore
PA
85.05
18
Northway Bank
Berlin
NH
84.61
19
First Federal Savings Bank of Twin Falls
Twin Falls
ID
83.46
20
Anderson Brothers Bank
Mullins
SC
83.04
---

COMMERCIAL
A sweet spot for underserved commercial clients
"Doing well by doing good" could be the unofficial community banking motto. But in the case of $163 million-asset New Haven Bank, in New Haven, Conn., it is particularly apt. The community bank has succeeded while lending to nonprofits, mom-and-pop businesses and many other clients not well served by megabanks.
New Haven Bank
New Haven, Conn.
Asset size: $163 million
Commercial lender score: 90.00
Rank in category: 19
New Haven Bank is a Community Development Financial Institution (CDFI), meaning that at least 60% of its business must be conducted in low- to moderate-income areas. And it is the only locally owned bank in the city.
"We serve a market that the larger financial institutions really don't serve well," says Maureen Frank, the community bank's president and CEO, adding that its average loan size is about $400,000. "We've really developed a sweet spot."
She explains the bank has focused on serving New Haven's underbanked community since it was launched in 2010 after a mutual savings bank in town went public and was absorbed by a larger institution.
"When that happened," she recalls, "the former mayor of New Haven challenged the CEO of that institution to set aside funds so that a community bank with mission-driven objectives could be formed. So that's where the capital to start New Haven Bank came from."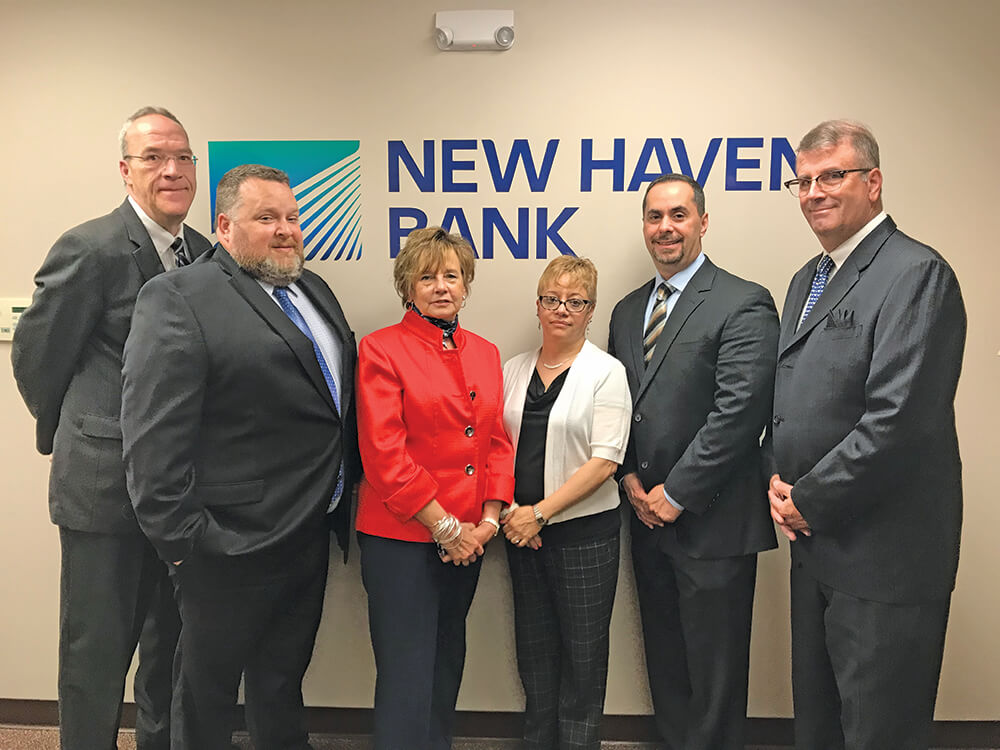 PPP for the people
The Paycheck Protection Program (PPP) was important to New Haven Bank's success in 2020 and 2021. The community bank netted $32 million in loans those years, including about 200 loans in 2021 for $21 million.
"We lent to retailers, restaurants, nonprofits, small mom-and-pop stores, barber shops, beauty salons, day cares, churches … we did not turn anybody away," Frank says. "We embraced the spirit of the PPP and handled anybody who came our way. More than half of our loans were to noncustomers." She says that a third of the noncustomers commented that their current bank at the time either would not give them a PPP loan or would not help them with the process. In contrast, New Haven Bank expended energy making sure all of them were served.
"We spent a lot of time with small businesses whose finances might not have been very sophisticated," Frank says. "For some of them, their payroll was just a checkbook register."
Attention to detail
That kind of close attention is part of the community bank's normal routine. For example, to better serve nonprofit clients, New Haven Bank works to understand the business models and funding sources of each. That diligence pays off: Frank says the bank has not had to deal with any delinquent loans among its nonprofit clients.
The future looks bright enough that New Haven Bank is currently seeking locations in two nearby towns, West Haven and Hamden.
"We're excited about expanding," Frank says. "We're one of the very few banks that received a charter after the financial collapse in 2008, and we're still going. Any de novo is a challenge, but it's been rewarding, and I think we've helped a lot of people and hope to continue to do that as we grow."
Commercial: Less than $300M in assets

Rank
Bank Name
City
State
Consumer Lender
Score
1
Barwick Banking Company
Barwick
GA
99.54
2
State Bank
Rock Springs
WY
98.55
3
California International Bank, N.A.
Westminster
CA
96.09
4
Kendall Bank
Valley Falls
KS
96.00
5
United Bank of Philadelphia
Philadelphia
PA
95.83
6
PeopleFirst Bank
Joliet
IL
95.57
7
CapTex Bank, National Association
Trenton
TX
94.41
8
Unity National Bank
Houston
TX
94.07
9
The Home Savings And Loan Company of Kenton, Ohio
Kenton
KY
93.52
10
North Valley Bank
Denver
CO
92.87
11
American Bank of Beaver Dam
Beaver Dam
WI
92.82
12
SouthernTrust Bank
Goreville
IL
92.82
13
Embassy National Bank
Lawrenceville
GA
92.00
14
Southern Bank
Sardis
GA
91.59
15
BCBank, Inc.
Philippi
WV
91.45
16
FMS Bank
Fort Morgan
CO
91.27
17
Eagle Bank
Polson
MT
90.93
18
First Colorado National Bank
Paonia
CO
90.45
19
New Haven Bank
New Haven
CT
90.00
20
Ergo Bank
Markesan
WI
89.66
Commercial: $300 million to $1 billion in assets

Rank
Bank Name
City
State
Consumer Lender
Score
1
MRV Banks
Sainte Genevieve
MO
97.87
2
Quaint Oak Bank
Southampton
PA
97.74
3
Flagship Bank
Clearwater
FL
96.82
4
Crown Bank
Edina
MN
96.30
5
Dundee Bank
Omaha
NE
95.72
6
Asian Bank
Philadelphia
PA
95.35
7
SouthPoint Bank
Birmingham
AL
94.89
8
Falcon National Bank
Saint Cloud
MN
94.71
9
American State Bank
Arp
TX
93.88
10
Simply Bank
Dayton
TN
93.69
11
OptimumBank
Ft. Lauderdale
FL
93.32
12
Greenwoods State Bank
Lake Mills
WI
93.25
13
Plains State Bank
Humble
TX
93.07
14
Bank3
Memphis
TN
92.83
15
Prime Alliance Bank
Woods Cross
IL
92.68
16
Mechanics & Farmers Bank
Durham
NC
92.49
17
Bank of Wisconsin Dells
Wisconsin Dells
WI
92.21
18
Texas Heritage National Bank
Daingerfield
TX
92.02
19
CommerceOne Bank
Birmingham
AL
91.48
20
First IC Bank
Doraville
GA
91.30
Commercial: More than $1 billion in assets

Rank
Bank Name
City
State
Consumer Lender
Score
1
State Bank of Texas
Dallas
TX
97.34
2
Cogent Bank
Orlando
FL
96.97
3
CFG Community Bank
Baltimore
MA
96.44
4
Encore Bank
Little Rock
AR
96.34
5
Poppy Bank
Santa Rosa
CA
96.19
6
MVB Bank, Inc.
Fairmont
WV
94.15
7
Forbright Bank
Chevy Chase
MD
94.11
8
Bankwell Bank
New Canaan
CT
93.97
9
Woori America Bank
New York
NY
93.23
10
Pacific National Bank
Miami
FL
92.96
11
TriState Capital Bank
Pittsburgh
PA
92.10
12
Southern States Bank
Anniston
AL
91.67
13
One Community Bank
Oregon
WI
91.35
14
Metropolitan Commercial Bank
New York
NY
90.63
15
Summit Community Bank, Inc.
Moorefield
WV
90.47
16
Transportation Alliance Bank, Inc.
Ogden
UT
89.78
17
Israel Discount Bank of New York
New York
NY
89.75
18
Park State Bank
Duluth
MN
89.21
19
Blue Ridge Bank, National Association
Luray
VA
88.83
20
Central Bank
Storm Lake
IA
88.22
---