Between upcoming legislative challenges and a Congress with many new members, advocacy for community bankers is vital—and ICBA's new board of directors is more than up to the task.
"Once again, I am completely inspired by the level of passion and commitment our board has for this industry," said ICBA president and CEO Rebeca Romero Rainey. "This group is no exception. Their unique stories, their willingness to serve and their dedication to their communities is a testament to what makes community banking so special. I am so excited to maneuver through the challenges and leverage the opportunities that lie ahead with this great group of leaders."
Below, we hear from the new executive committee about the advocacy issues that will arise this year and opportunities for positive change, as well as from the rest of the board of directors on why they're so passionate about community banking.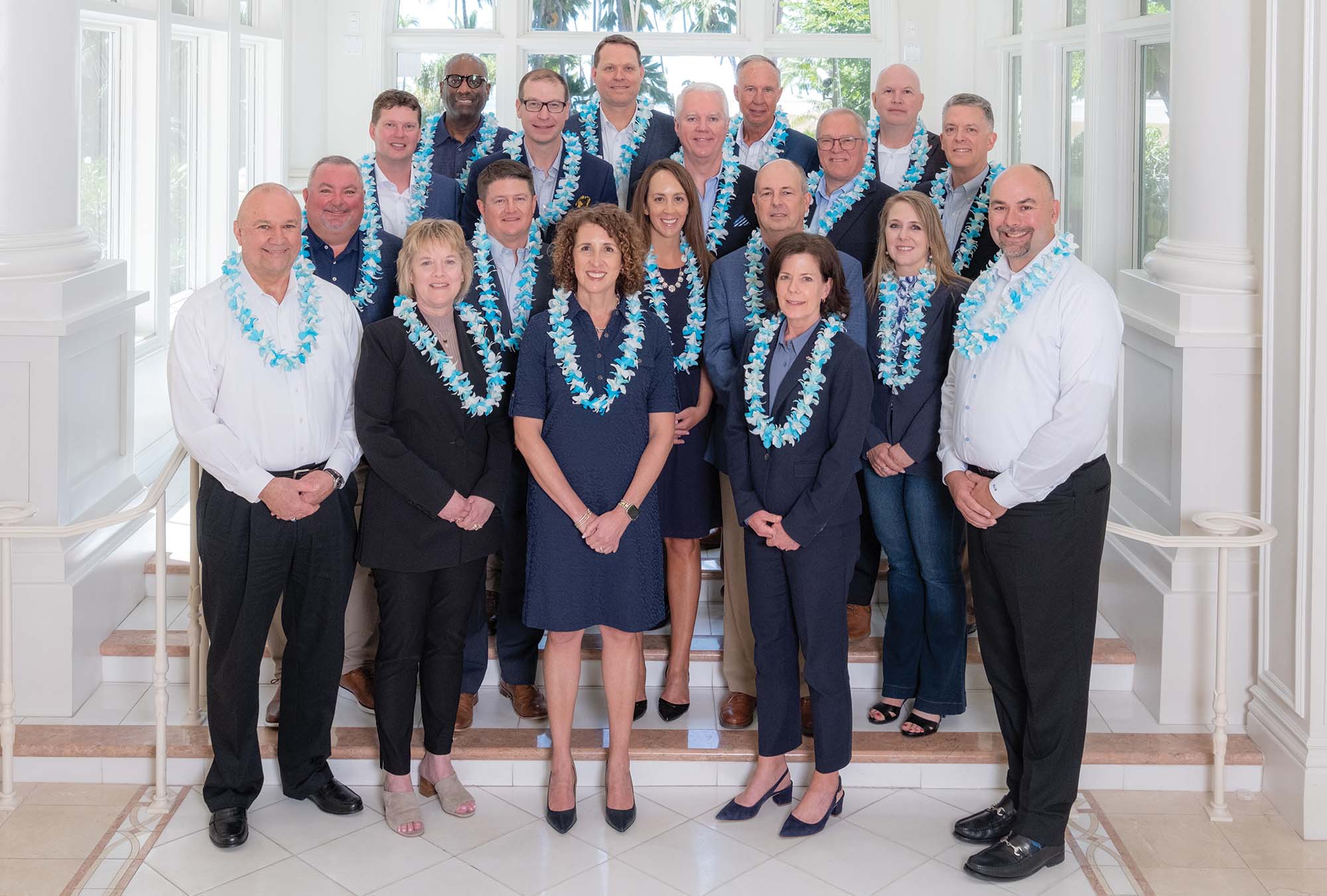 Q: What are the biggest advocacy challenges on the horizon?
Derek B. Williams: I think the climate issues and all the potential regulation coming out of the Consumer Financial Protection Bureau (CFPB) are the most glaring issues right now. We just have to be sure that we are given credit for our documented history of safety, soundness and customer fairness and care, and that those things are always front and center in the discussions.

Lucas White: One of our biggest challenges is stopping the creation of a central bank digital currency (CBDC). The government seems intent on creating a CBDC, and it could disintermediate community banks by transferring deposits out of community banks to the Federal Reserve, thereby reducing our ability to lend in our local communities.

Jack Hopkins: The biggest advocacy challenge is regulatory overreach. The new way of regulating is not passing laws but [creating] regulations that cannot get support of both parties. For instance, climate risk regulation. A bill can't get passed in Congress, so regulators are implementing regulations that will trickle down to community banks.
Sarah Getzlaff: Our biggest challenge continues to be distinguishing community banks from our competitors and from Wall Street banks. This distinction is especially important with Section 1071, overdraft reform, interchange mandates and climate risk. We also need to distinguish ourselves from credit unions while pushing for accountability and a level playing field.
James Sills: In my opinion, competitive fairness is the greatest challenge facing the banking industry today, particularly for community banks. With advances in technology and changing demographics in our country, a growing number of companies want to be involved in offering the more profitable aspects of financial services (payments, government-guaranteed lending, etc.) but without the regulatory oversight that accompanies a bank charter. We have to be diligent in our advocacy for a level playing field for all financial services providers. Such an environment is good for both consumers and providers of financial services.
Brad M. Bolton: Our biggest advocacy challenges center around the regulatory agencies. The CFPB and even the FDIC are not presently embracing a tiered regulatory system, which is what we must fight for. Community bankers must make their voices heard about the difference in relationship banking and transactional banking. Battling the bureau and the FDIC on overdrafts, representments, climate risk, credit card fees and small business data collection will be key challenges that we must win to protect Main Street America.
Robert M. Fisher: Climate risk regulations pose a large threat to both community banks and our customers. I'm very concerned about the potential for another Operation Choke Point. The "junk fee" push by the CFPB and administration is also concerning. Most of these fees are directly controlled by the consumer, yet we are being made out to be the bad guys. Banks are not public utilities, but I'm concerned the CFPB wants to manage us like one.
Noah W. Wilcox: There are several advocacy challenges ahead; some of the most prominent will involve section 1071 of Dodd-Frank, proposed climate regulations, ESG and, of course, too many trial balloons being floated by the CFPB. Then there are perennial issues like credit unions and a level playing field.
Jack Hartings: I see the biggest advocacy challenges are with the current administration and agencies overstepping their statutory authority in rulemaking in such areas as climate risk and fees. They use informal communications ("junk fees"), press statements and social media to convey expectations to pressure community banks into compliance. We have a whole new set of regulatory expectations with no new laws being passed; it's very frustrating!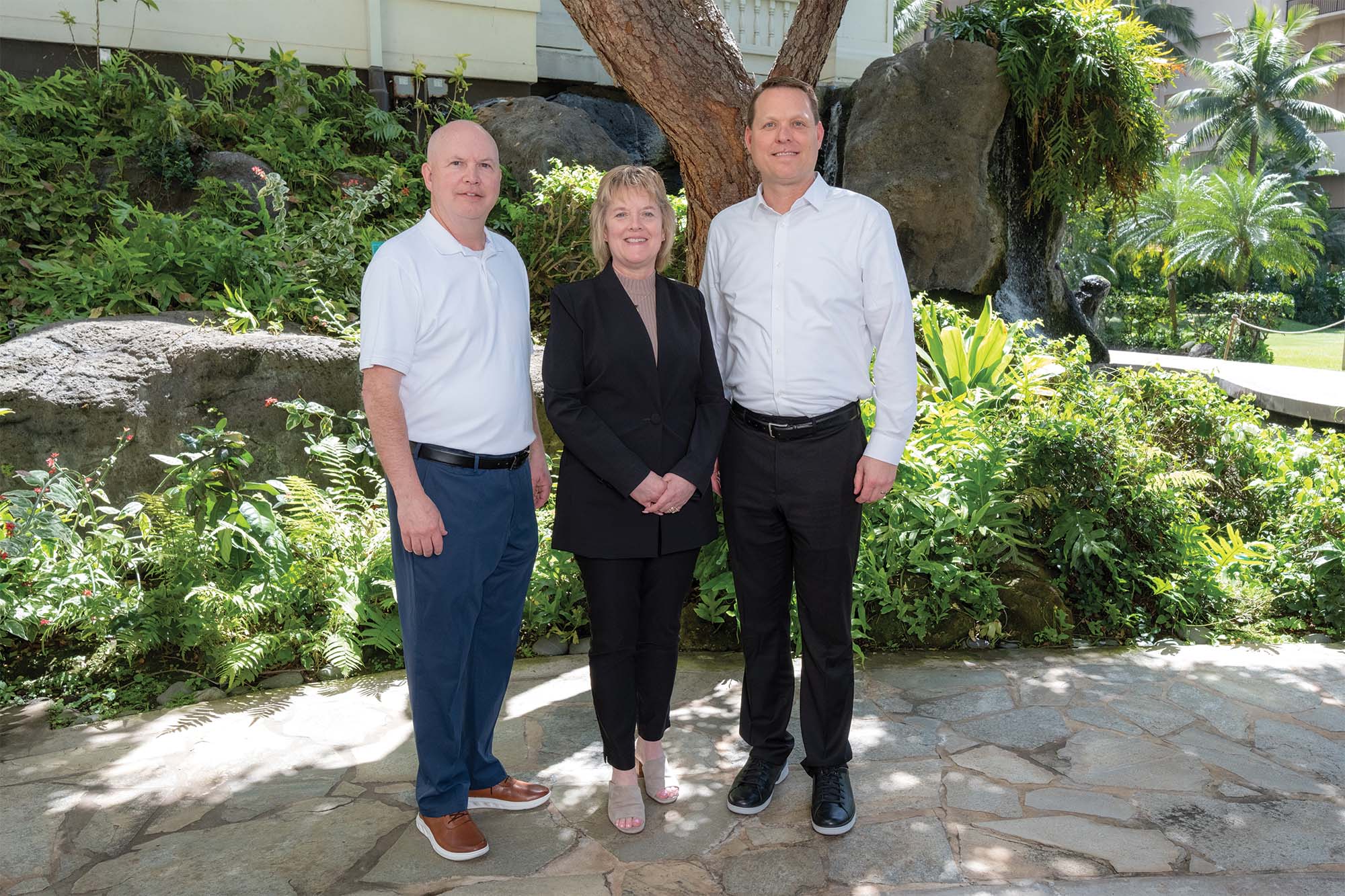 Q: What about the biggest opportunities?
Williams: The biggest opportunity we have is to enhance the great reputation that community banks have earned over the years. Uncertain or challenging economic times are when our relationship banking model shines in our ability to serve our customers and communities well.
White: We have a real opportunity to draw attention to credit unions and how far they have strayed from their original mission. Nobody can argue with a straight face that credit unions should be buying banks.
Hopkins: I think it has to be innovation. As we continue to add products and services to our banks, we are better able to compete with the very large banks. We know our communities and can serve them much better. ICBA's ThinkTECH Accelerator is a great partner working to help community banks succeed.
Getzlaff: Our biggest opportunity lies in our ability to tell our story and the stories of our customers. We need to tell these stories to our senators and representatives, both nationally and locally, whenever possible. We're all busy, but we have to do our part, whether it's a phone call, an email, an in-person meeting or testimony, written or verbal. People will listen if you keep your message positive and tell your story. I encourage community bankers to leverage ICBA's national campaign in their local markets to help spread our important message that community banks are different.
Sills: Community banks have a tremendous opportunity today to pursue innovation in the delivery of financial services through relationships with fintechs and other collaborations. Advances in technology present a vast array of options and opportunities that community banks did not have in previous decades. From a foundation of strong capital, core deposits and trusted relationships, community banks have the ability to be nimble and competitive in communities they serve.
Bolton: Our biggest opportunities revolve around closing the ILC loophole and crafting commonsense digital asset reforms that keep the Fed from creating a CBDC and tailor any digital asset bill in a way that will not disenfranchise community banks. I also see a real opportunity to exploit credit unions' taxpayer abuses as they continue manipulating their mission buying taxpaying community banks. Hopefully, we can get more states to take this issue up at the state level so we can put pressure on Congress to stop ignoring it as well.
Fisher: Split government is always a positive for our industry and our country. It forces both sides to work together to get things done. A stalemate can actually be a win. I'm always hopeful that we can tee up some good, pro-community bank legislation. Legislation can take many years to advance through Congress.
Wilcox: ICBA always has opportunity in advocacy, [and] the largest opportunity I see right now is to grow member grassroots involvement, which we have been successful in doing the past several years. Now, with so many advocacy fronts and the need for unique voices to be heard, I think this is the real opportunity.
Hartings: We have the opportunity with the new Congress and new members of Congress to pass much-needed legislation in cannabis banking (the SAFE Banking Act) and closing the ILC loophole for good. We enjoy bipartisan support on our position with both of these issues, and we have been very close in getting these priorities passed in the last Congress. Let's hope we can push these two bills over the finish line in this Congress.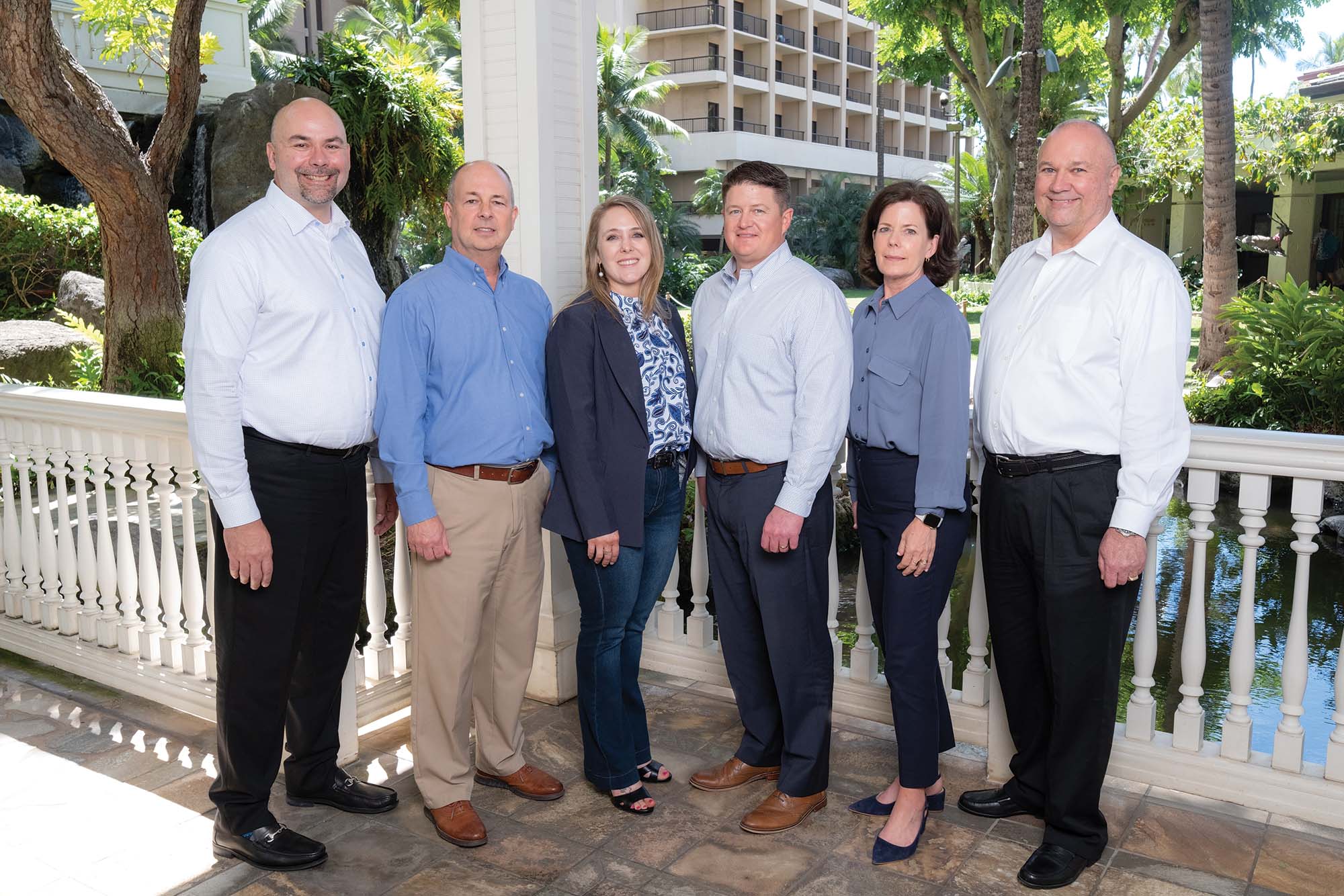 Q: What impact do you hope to make on community banking during your term?
Williams: As chairman this year, my hope is to encourage and inspire our members to always truly understand and embrace the strength and resiliency of the community banking model. What we do every day matters greatly and has a tremendous positive impact on our customers, our employees, our stockholders and our communities.
White: I hope to encourage younger people to pursue a career in community banking by sharing my passion for the industry and demonstrating the benefits of community banks over the too-big-to-fail banks.
Hopkins: I hope to get more bankers involved and invested in ICBA. It is the only organization dedicated solely to community banks, and we need to get everyone involved. As I travel the country, I hope to encourage more bankers to step up and realize their voice counts.
Getzlaff: I hope each time I tell my story and my community bank's story to a group of community bankers, I will inspire others to do the same. We all have the opportunity to make a small difference, but collectively, the possibilities are endless!
Sills: I want to continue to be an advocate for our industry and the diverse communities that we serve. Further, I think it's important to continue the great work ICBA is doing to highlight community banks as trusted partners to create stronger banks and stronger communities.
Bolton: I hope to continue to be an accessible voice for ICBA members to reach out to and to help give real examples of how regulatory overreach is affecting their customers. I hope to continue to spread the message of how important the community bank franchise is to every community across this nation and encourage community bank leaders to remain independent and elevate the next generation of leaders.
Fisher: I'm here to help advance the ICBA mission of creating an environment where community banks flourish. I plan to help Derek [Williams], Lucas [White] and Jack [Hopkins] achieve their goals during their terms as chairmen. Throughout my time with ICBA, I have always been an advocate for community banks to be innovators. I will continue to push community banks to utilize and engage with ICBA ThinkTECH programs to help find innovative solutions to help our customers and our banks.
Wilcox: Each year that I have had the opportunity to serve in a leadership position, I have worked to expose the next generation to ICBA, advocacy and future leadership opportunities. I hope to continue to do that, as well as mentor others so that they will want to be more involved.
Hartings: Innovation is a game changer. The ICBA ThinkTECH Accelerator has been leading the way, mentoring fintechs to develop innovative solutions for community banks. It's been a highly successful program in bringing more than 30 solutions/fintechs to community banks. We have now elevated the ThinkTECH Accelerator to the next level by bringing this program in house to leverage all of ICBA's resources. This will help develop the accelerator into a year-round program, producing even more innovative solutions and touching thousands of community bankers.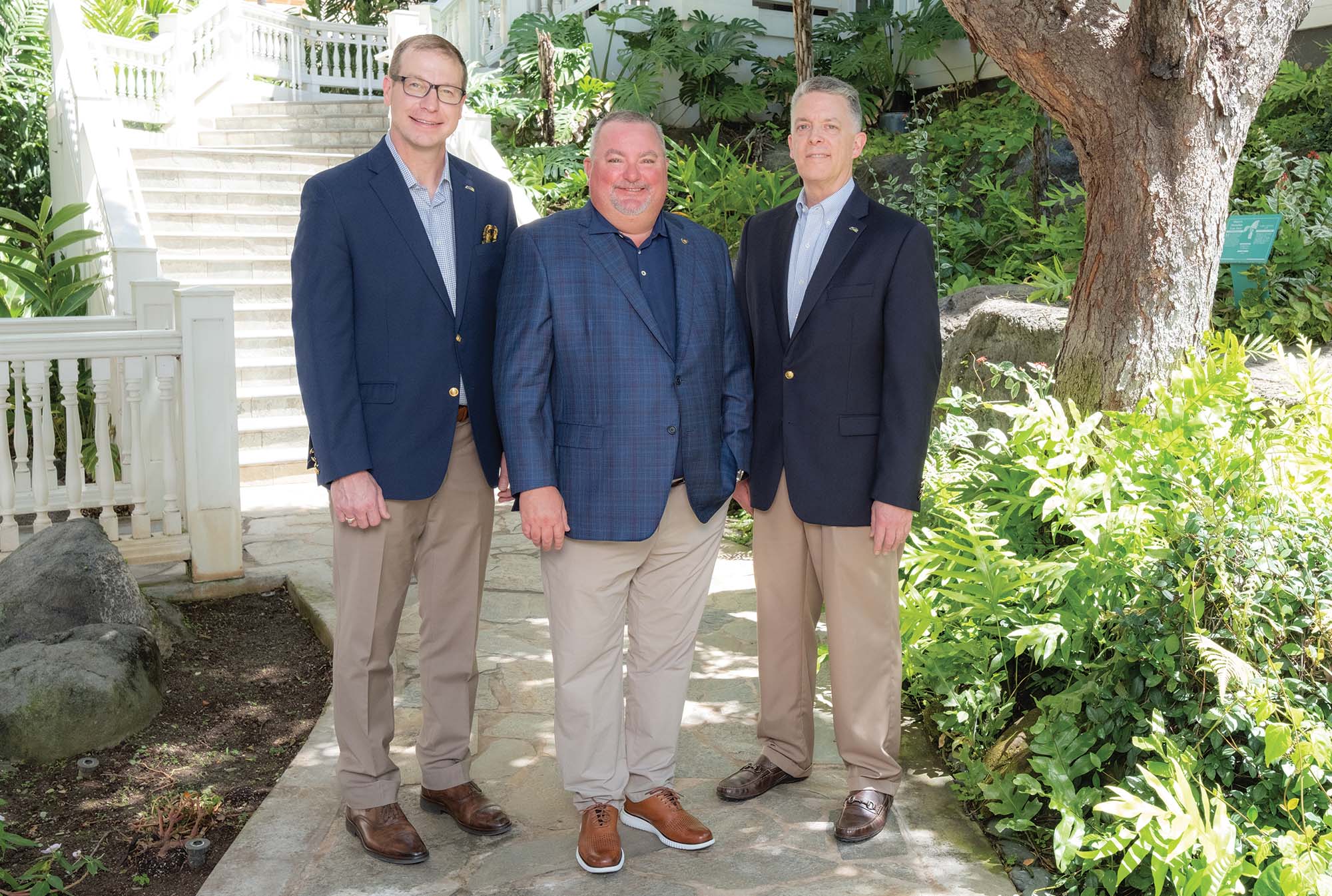 Q: What is the one legislative and one regulatory issue that you think will have the biggest impact on your community?
Williams: The biggest legislative concern is probably potential mandates focused on climate risk, a risk that community banks have successfully managed for many years without government interference. From a regulatory perspective, I'm most concerned about the impact of the CFPB's proposed Small Business Lending Data Collection Rule. This has the potential to greatly impact community banks' ability to be flexible and customize our small business lending to meet specific borrower needs.
White: The creation of a central bank digital currency would cripple rural America because there will be fewer local deposits to lend in rural areas. The federal reserve and the too-big-to-fail banks will not be competent to lend in rural America.
Hopkins: I think it has to be implementation of Section 1071, Small Business Lending Data Collection. I think this could serve to allocate capital and make community banks less innovative with our small business customers as banks try to "fit within a box."
Getzlaff: Climate risk. Two of North Dakota's main industries are agriculture and energy. My hometown, where I started out in banking, is located right in "Coal Country," and our other offices are very ag dependent. The CFPB implementing complex rules where community banking experts have to suddenly become climate experts is incredibly concerning.
Sills: It's not necessarily one specific regulatory or legislative issue that will impact communities and community banks, it's the collective impact of regulatory requirements that are routinely imposed on our industry that will impact large and small communities across the country. The burden of most regulation falls disproportionately on community banks, which raises operating costs and risks, and over time has resulted in smaller banks selling to equals or larger banks that are seeking scale. It has also resulted in the near absence of de novo activity across the country.
Bolton: The biggest regulatory issue that could help my communities is a community bank exemption from Section 1071 of the Dodd-Frank Act. If we can convince the CFPB to grant one, we can guarantee our small business customers the same relationship-focused lending they have come to appreciate and enjoy. On the legislative front, passing the SAFE Banking Act would allow us to expand community bank offerings to an entirely new segment of businesses and would give those businesses the opportunity to bring dollars into a community bank where they are the safest.
Fisher: The climate risk regulations proposed in my state of New York by our Department of Financial Services have no carveout for community banks. Climate risk regulations could cause customers to be abandoned by their banks because they operate a business or farm that utilizes fossil fuels. We need to take a strong stand to push back against the regulations that could negatively impact community banks and our customers.
Wilcox: I think any climate-related regulation and any climate-related legislation would have the largest and most adverse impact on the communities we serve. Much of our trade area supports logging, manufacturing and mining. There are already enough policies that are harming all these sectors; more could be calamitous.
Hartings: We need legislative help to fix this regulatory issue. Quoting directly from ICBA's policy resolutions, I believe "that application of the data collection and reporting requirements of Section 1071 of the Dodd-Frank Act is misguided and will have a chilling effect on our ability to meet the unique needs of local small businesses." Congress needs to pass legislation that would exempt community banks and mission-oriented banks from Section 1071 of Dodd-Frank.
The joy of community banking
Board members look back on memorable moments in their careers.
John V. Evans, III
The most memorable moment of my banking career would be the economic boom and bust cycle that occurred from 2007 to 2009, which resulted in the Great Recession and many bank failures. It taught me the importance of managing for the long-term, limiting risk and maintaining credit quality through all types of economic cycles.
Jill Sung
Once I had to handle the platform side at one of our branches. It was both rewarding and stressful to resolve our customers' questions and issues. From that experience, I learned to have a lot of respect for all of our frontline employees.
Tommy Bates
There have been so many memorable days and events in my banking career, dating back to being a bank examiner during the S&L crisis. However, the best memory is from Nov. 12, 1998, when the state commissioner of banking issued our team with the charter for Legends Bank. It was amazing to be part of the process of starting a community bank.
Anita Drentlaw
One of the most recent memorable moments was taking over as the chairman of BankIn Minnesota (formerly ICBM) in August of 2021. [My father and I were] fortunate to be the first father/daughter to both have the privilege of leading that great organization. During my tenure, we as a board decided to change our name to BankIn Minnesota and announced it at our convention in 2022, which also happened to be the 60th anniversary of the association. It was a great year that took a lot of hard work, and I feel fortunate to have the opportunity to work with the great BankIn Minnesota team to make it so successful.
Michael Burke
The day I became chair of our state association is probably the most memorable event in my career. I still can't believe I was asked to lead the group that represents all community bankers in Michigan.
Alice Frazier
The most memorable learning moment was one month into my banking career. Suddenly, free checking became an important product to remain competitive locally, even though the concept had been around for a while. A senior executive with many years of wisdom said, 'Alice, why shouldn't we get paid to ensure Mrs. Smith's groceries are paid for with that check she gave the grocery or Mr. Smith's ATM card gave him access to cash when the bank is not open? How about the fact they receive a monthly statement with the details of all the transactions on the account? We make sure the money goes where our customers want it to go. Why shouldn't we get paid?' That was the day that I learned the true value of banking and to not be afraid to be paid for our services. Prior to that, I was like every other consumer who took for granted the movement of money.
Shon Myers
Bankers are in the dream-making business, so it is hard to pin down just one great experience of helping someone in our community make their dreams come true. Unfortunately, navigating the COVID crisis will likely also be one of the most memorable times of my banking career.
Gus Barker
I have so many memorable moments, I can't really stress just one. These would include seeing a borrower struggling to just survive and seeing them actually becoming a vibrant success story, as well as seeing employees grow and learn and achieve such great success. I remember seeing a young lady, who was brought on as an ag lender, prove everyone wrong. She is now a bank president. She is just one of many who have been a pleasure to watch succeed. Then there are the close family ties we develop with our customers, sharing in their joys and sorrows together as close as any family member could be.
Quentin Leighty
I would have to say buying private label mortgage-backed securities during the Great Recession. I put my neck on the line, after significant prepurchase analysis, and recommended to our board deploying a significant amount of capital into the asset class. Our regulators were not quite as enthusiastic about it as I was. And after pulling an all-nighter due to the birth of my third child, I had a 9 a.m. conference call with our examiners where they shared their concerns in a rather stern manner. Ultimately, the strategy exceeded our expectations and helped us generate capital to a significant extent. To their credit, the examiners acknowledged the value of the strategy once they were able to dig in deeper. I earned a few gray hairs over that deal! Also, a lot of rapport with my board.
---