Bankers Trust's dedication to art is always on display. When customers walk into any of the $6 billion-asset community bank's branches, they're greeted with photography prints, acrylic on canvas and murals—one of which features the word 'community' in cursive letters surrounded by flowers.
Quick Stat
12
The number of artists represented in each gallery hosted by Bankers Trust
Since 2016, the Des Moines, Iowa, community bank has hosted the Bankers Trust Iowa Artists Collection. The bank purchases 12 pieces of art from local artists, rotating them between branches over the course of two years. Following the show's conclusion, each piece finds a home within the bank. This year marks the bank's third gallery show, the first since the pandemic.
"We think part of our responsibility as a community bank is giving back and supporting the community in every way that we can," says Emily Abbas, executive vice president and chief consumer banking and marketing officer for Bankers Trust. "This was a really unique and creative way that we could do something fun but also very, very meaningful to the artists that are chosen."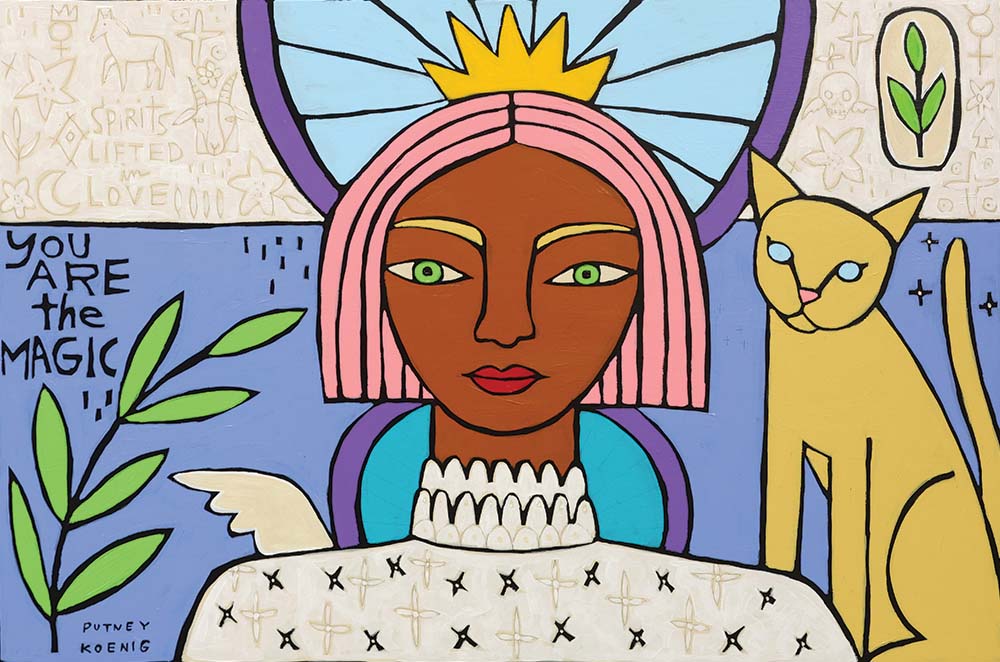 The gallery started with a suggestion from a customer back in 2015: What if Bankers Trust hosted a small gallery for local artists in one of its branches? That plan wasn't quite right for the bank, but it did spark the idea of creating a rotating gallery of local artists' works.
Bankers Trust had multiple goals for what it wanted the galleries to accomplish. By uplifting the arts, it helped connect cultures, celebrate diversity and express its values as an organization. To help achieve that, the bank worked with Liz Lidgett, a client of Bankers Trust and owner of Liz Lidgett Gallery and Design in Des Moines, to develop a list of what they considered the best of the best local artists for the gallery.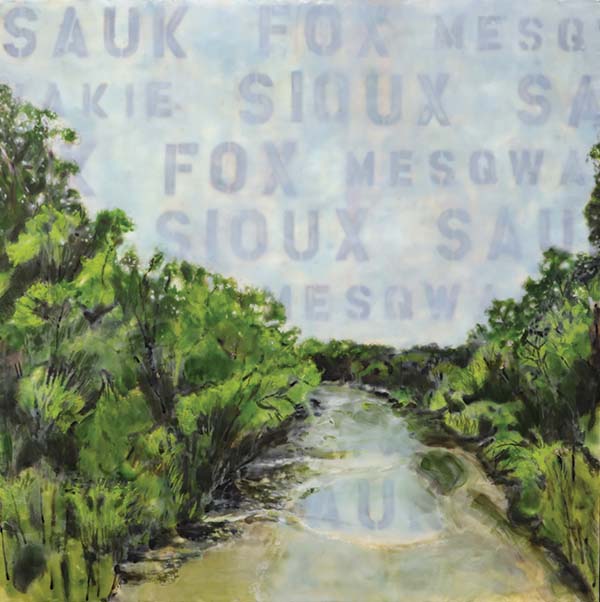 "We wanted the artists to represent the people that Bankers Trust works with," Lidgett says. "So that means a variety of backgrounds, both with their heritage [and] with their ethnicity."
In addition, the galleries have hosted work from college professors, veterans and refugees, among others. As one of its main goals, the bank aims to have a diverse collection, with artists from a variety of different backgrounds.
A flexible space
The collection isn't a typical museum or gallery space, Lidgett says. It provides many more opportunities for artists to have their work seen.
"A corporate collection is an unsung hero in the art world, because a huge number of eyes get to see the artwork on a daily basis, live with it, find new things in it as it moves around," Lidgett says. "Think of the number of people who go through a branch on a daily basis … It's really exciting to these artists that many people get to see their work."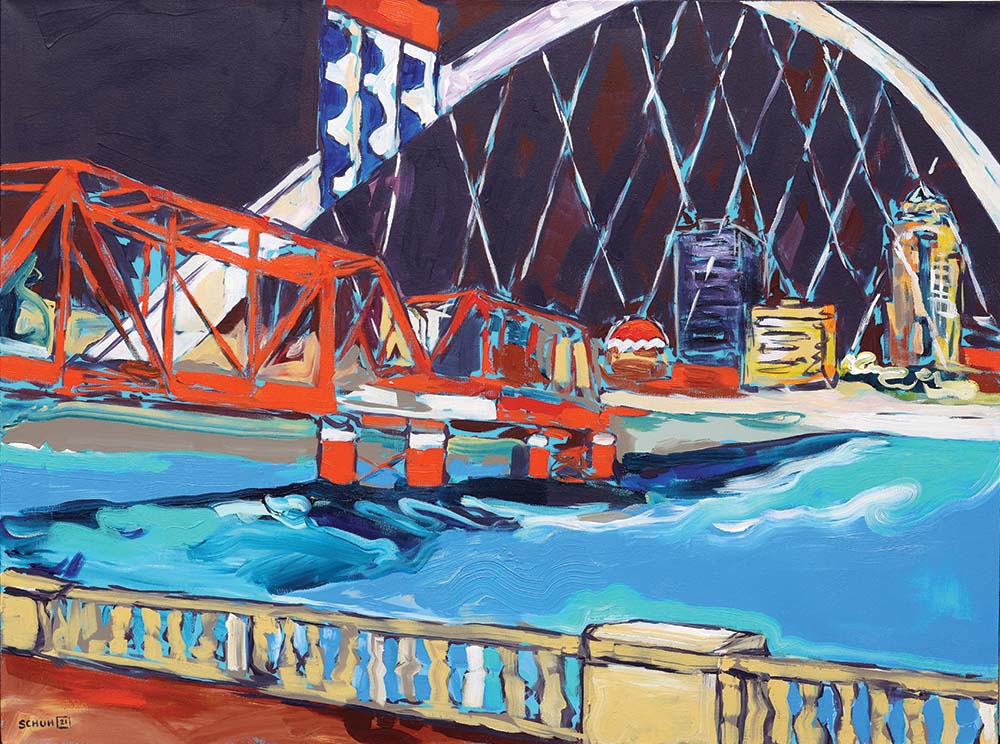 Before the paintings are delivered to Bankers Trust's branches, both staff and customers have an opportunity to see all 12 pieces of art in one place and meet the artists at the opening reception. Whether it's a landscape painting, watercolor or even translated dance movements, the artists give speeches about the pieces they created.
"When a community has wonderful art, and many cultures are represented, that's what makes them fabulous places to live and work. As a community bank, we want to be a part of that."

—Emily Abbas, Bankers Trust
Customers are also invited to vote on their favorite piece, and the winning artist is invited to participate in the next gallery. For both previous galleries, artist James Navarro was selected as the customer favorite.
"It sparks great conversation about the importance of supporting artists," Abbas says.
Long-term commitment
The gallery has been loved by the artists, bank and customers alike. Bankers Trust is dedicated to making this a long-term commitment and is planning the next one for 2025. By providing a space where artists can gain more visibility, the gallery benefits not only the participants but the community as a whole.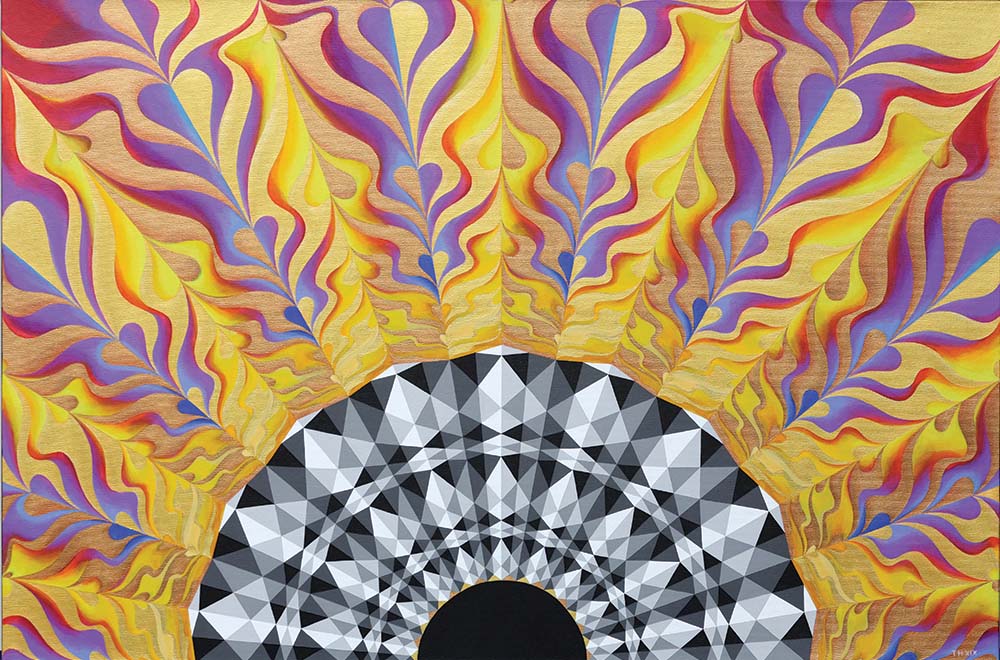 "When a community has wonderful art and many cultures are represented, that's what makes them fabulous places to live and work. As a community bank, we want to be a part of that," Abbas says.
"We want to help lift up those organizations and those artists, because that's what makes our community very special."
---