Community bankers can count on two things to evolve: regulation and technology. Regtech, or emerging technologies that manage regulatory-compliant business practices, combines these two realities to offer practical solutions.
The Anti-Money Laundering (AML) Act of 2020 essentially endorsed the use of technology by banks to respond to new threats and meet compliance obligations. "That act solidified the expectations of regulatory authorities for banks to use AI and regtech," says Keith Monson, chief risk officer for CSI, a technology company specializing in fintech, regtech and cybersecurity solutions.
Required data-gathering for know your customer (KYC), customer identification program (CIP) and Bank Secrecy Act (BSA) requirements, among others, can be handled by regtech tools, which can swallow immense amounts of data.
More from ICBA
ICBA Community Banker University offers a number of on-demand webinars covering due diligence and third-party risk when working with regtech vendors.
"Regulatory revisions come by the hundreds every day," Monson says. "These solutions aid a financial institution in saving money, reducing overall risk, identifying concentrations and producing efficient reporting of activity that threatens the most highly cited deficiency by regulatory authorities, which is BSA/AML."
Frequently, banks have customer data on multiple platforms: the core processor, a CRM system, a mobile app and a lending program, and each of these platforms may have compliance controls.
"Solving the problem of visibility and controls is very, very difficult if you do it using traditional methods," says Anand Naik, cofounder and CEO of cybersecurity company Sequretek, which provides enterprise cybersecurity solutions. "The amount of security-related data will run into a few gigabytes every single day."

Why regtech?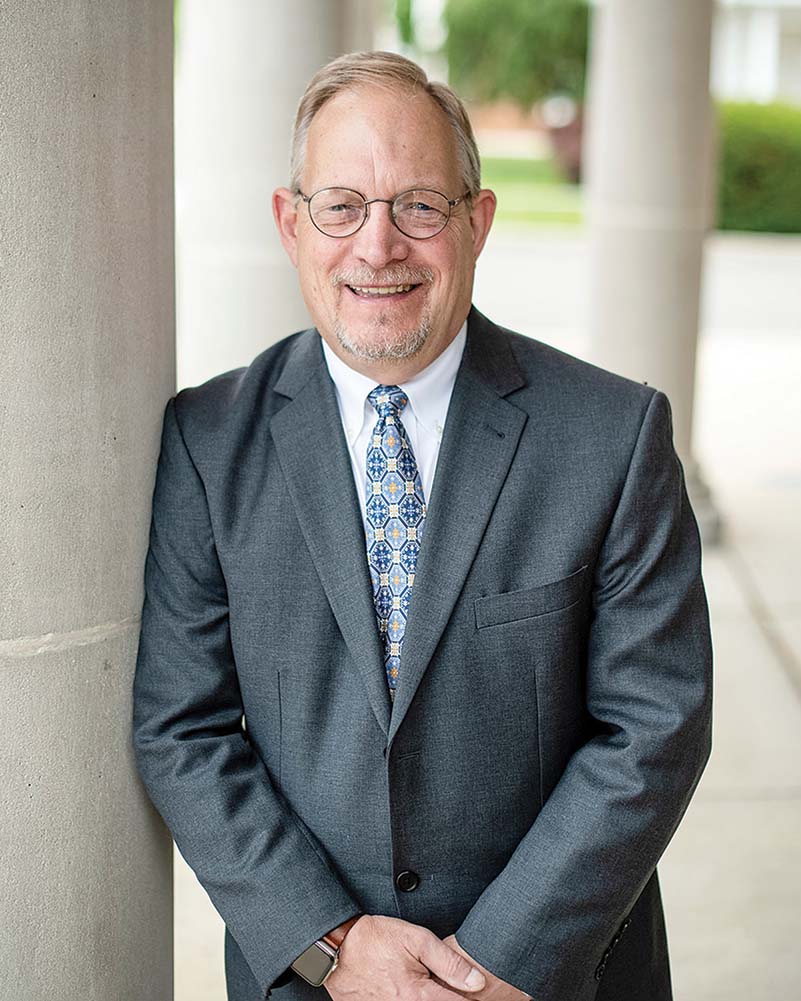 Community banks that work with regtech are feeling significant efficiency and cost-effectiveness benefits. "It's a faster, more accurate, more efficient way of meeting regulatory guidelines," says William Loving, president and CEO of $725 million-asset Pendleton Community Bank (PCB) in Franklin, W.Va.
One regtech provider the community bank works with is Tandem, a software as a service (SaaS) company specializing in compliance with information security regulations. "This gives us a quick snapshot of all outstanding items, as well as information on progress towards remediation, deadlines and responsible parties," says Neil Hayslett, EVP, chief banking officer for PCB.
Kimberly Kirk, EVP, COO for $2 billion-asset Queensborough National Bank & Trust in Louisville, Ga., observes that the ability to automate repetitive tasks yields significant benefits. Working with Finosec, a regtech provider, Queensborough has automated the tracking of employee application permissions.
"We were doing all of our app monitoring on spreadsheets," Kirk recalls. Before adapting regtech, Queensborough had been manually reviewing and comparing its reports.
"[Regtech] has enabled us to get reports from each of the apps to identify any problems or discrepancies," says Kirk. "We have a better control process and better outputs using the Finosec solutions."
With regtech tools handling repetitive tasks, community banks can deploy their valuable human resources to analyze and strategize based on the data.
"We recognize that employees are playing multiple roles," says Adora Lee, managing director of banking technology at Moody's Analytics in New York City, which offers financial intelligence and analytical tools. Lee says community banks' budget and spend may be limited. Regtech tools pose the question, "How can a banker do their work smarter and faster with technology?" For example, bankers could use data for analysis within the bank as well as in comparison to peer banks.
"As fraud gets more robust, we'll always have a need to enhance technology against it."

—William Loving, Pendleton Community Bank
Employees are also freed up to pursue building strong customer relationships, a trademark of community banks. "The crown jewel of U.S. community banks is their relationships with their customers," Lee points out. She says the main question for community banks becomes, "'How do I free up my valuable employees to focus on delivering the high-touch customer experience, while also remaining competitive in the market and meeting regulatory obligations?'"
Preventing bad actors
In a time when agents of fraud grow more sophisticated, regtech tools help community banks stay ahead of the bad actors. "Fraud has been around forever, but the various nuances of fraud today are different than they were 10 years ago," PCB's Loving says. "The speed to market of a lot of these regtechs is much faster and helps to meet those challenges. As fraud gets more robust, we'll always have a need to enhance technology against it."
PCB is currently installing Verafin, which offers anti-financial-crime management solutions, to support the community bank's BSA and fraud monitoring activities. "The system will function as a data-driven risk weighting of all our account holders," explains Hayslett. "This risk weighting will help drive down the manual review of specific transactions and make the overall BSA functions more efficient."
In many respects, partnering with regtech vendors is easier than it was even five years ago. Industry observers note that representatives on both the vendor and the core provider side have introduced changes that make connection easier.
There could be connectivity issues if you're trying to get data from a core processor and your vendor hasn't been properly vetted yet, says Loving. "But most [processors] are moving to a more open environment where you can download data to the core from the [processor]."
Sequretek's Naik has observed the same flexibility from the vendors' side. "There are enough players … that offer coexistence with legacy technology and new generation technologies that can coexist and sit on top of existing solutions," he says. "This eliminates the need to replace things or migrate."
Community banks are responsible for their own compliance and risk and therefore also accountable for the results of their third-party partners. That's why incorporating regtech solutions requires significant due diligence. In that context, community banks should realize that while regtech providers are attuned to regulatory mandates, they've often originated in an environment that emphasizes speed to market as an imperative.
"Financial institutions need to make vendors aware that they also have to meet regulatory requirements with regard to how the product is used," CSI's Monson emphasizes.
Kirk advises bankers to start the selection process by considering carefully what problem they're trying to solve. "Know your needs and your strategy," she says. "Don't just pick the newest, shiniest things."
Queensborough has developed a detailed process for evaluating third parties. Kirk insists that banks ask vendors any and all necessary questions. Queensborough's team asks questions about a company's principals, funding sources, stage of development, any publicly available information, references and, eventually, making sure the right controls are in place in the contract.
"It's not a bad thing to have multiple conversations. Get to know the principals and understand your bank, your strategy and your needs," Kirk says. "There are multiple companies out there that [could] fill any need you have. Get the right feel and the right company for your bank's risk profile."
Weighing the benefits
Loving relates that PCB prioritizes the significance of the risk the regtech tool is designed to eliminate and how much manpower it will save. "We look at tasks that are labor-intensive and carry the most risk if noncompliance is at issue," he explains. "We look at those two first to see if a vendor could fulfill those needs."
It's clear regtech providers offer important assistance to community banks struggling to keep up with mounting compliance obligations.
Charles Potts, executive vice president and chief innovation officer for ICBA, says, "These regtech tools are designed to help banks do what is inherently important to the banks in a more efficient, cost-effective manner with the least disruption and furtherance of compliance practices and continue to deliver the high-value relationship service their customers expect."
ICBA's ThinkTECH Accelerator finds star regtech partners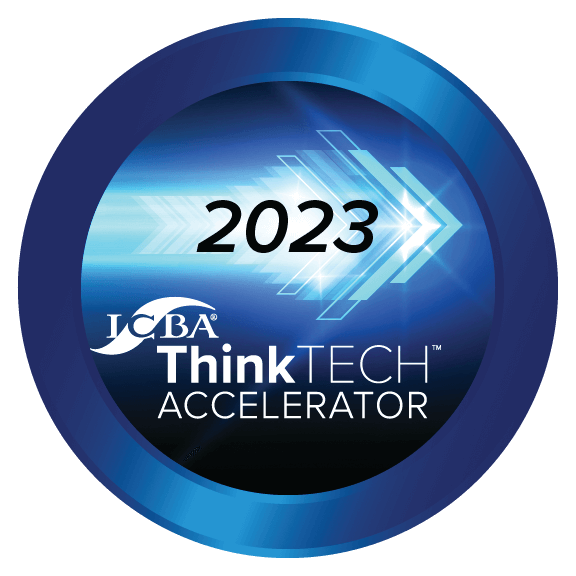 Inaugurated in 2018, ICBA's ThinkTECH Accelerator has systematically nurtured solutions specifically designed for community banks and their customers. ThinkTECH cohorts participate in a 10-week program, culminating in Demo Day, which gives them access to community bankers and other successful fintech entrepreneurs.
"As part of our vendor-vetting process, we have relied heavily on the ThinkTECH accelerator," says William Loving, president and CEO of Pendleton Community Bank in Franklin, W.Va. "One of the benefits of ThinkTECH is that companies go through all the filters. When a solution comes to market, we can be sure the company better understands what our [vendor] requirements are."
Kimberly Kirk, EVP, COO of Queensborough National Bank & Trust in Louisville, Ga., serves on the ThinkTECH Accelerator Selection Committee. "The cybersecurity landscape evolved so quickly, and finding companies to help manage that has been one of the biggest challenges," she says. "Finding a Beauceron or a Finosec [two ThinkTECH alumni] has been a tremendous benefit."
---