At The First National Bank in Sioux Falls (FNBSF), the employee experience team is challenging the traditional idea of what mentoring looks like. Rather than a rigid, one-size-fits-all program that takes place only for a specified amount of time, the $1.8 billion-asset community bank is constantly working to build a culture of leadership.
"If we are going to find true authenticity, it's about meeting people where they're at on their leadership journey," says Angie Woolridge, employee development manager at the Sioux Falls, S.D. community bank. "Our belief system is that everyone is a leader, no matter their title or position."
To put this philosophy into practice, the bank has implemented "leader lifecycles," three critical stages that affect the employee experience: hired/early years, career midpoint and mentor/legacy.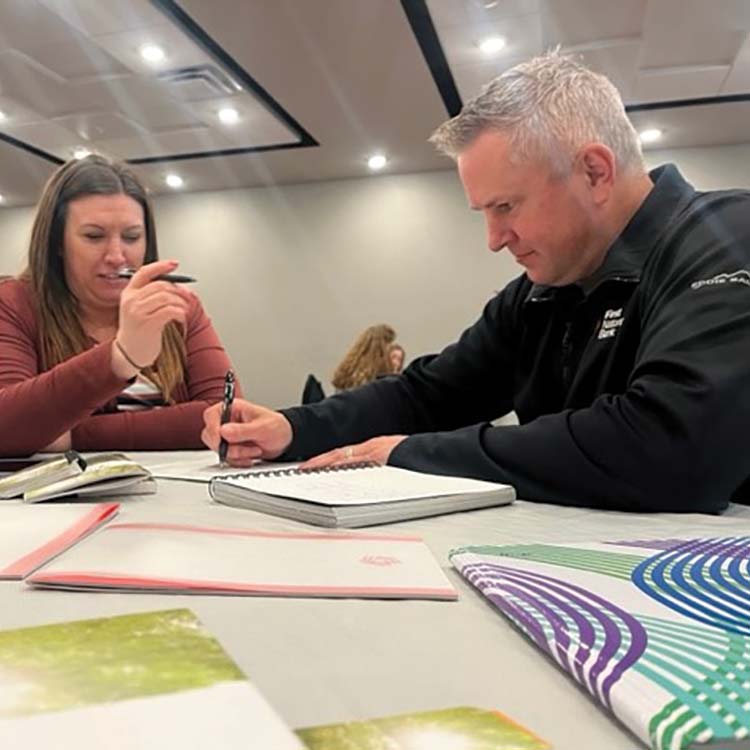 In fact, the community bank uses gathered data from each of these lifecycles to curate its approach to each individual. Teammates, as FNBSF calls them, are given opportunities to build strength and purpose, drive expectations and lean into career growth. They're led by development plans, coaching and mentoring, and other resources that account for both a teammate's aspirations and organizational needs. "It's all about the right development at the right time for the right person," explains Woolridge.
Through the leader lifecycles, FNBSF facilitates deliberate and intentional growth for teammates, provides direction at all levels of the organization and plans for succession. It's a demonstration of how mentorship programs—no matter what form they take—can benefit community banks.
With mentoring, everybody wins
Valerie Utsey, ICBA's executive vice president and chief human resources officer, says the case for mentorship programs comes down to the war on talent: the competition between organizations to attract and retain the most skilled, high-performing employees.
"Having a mentorship program shows that you're invested in their growth," she says. "It provides them additional clarity about career paths."
Utsey adds that with a solid foundation of recruitment and retention, mentorship programs can:
Inform succession planning by reinforcing the engagement and commitment of employees

Cultivate networking and connections, both inside and outside the bank in the communities they serve

Foster employee growth—for both mentors and mentees. While mentees can deepen their leadership skills, mentors should also see opportunities for growth, development and diversity of thought for themselves

Reinforce the formal training employees are getting with the bank

Give management an opportunity to get to know their staff better, understand where skill gaps are and create a plan to bridge those skill gaps

Offer a better customer experience with fulfilled, consistent employees, leading to customer loyalty and increased profitability
Set your community bank up for mentoring success
Before setting out to establish a mentorship program at your bank, it's important to understand the difference between managing and mentoring.
According to Utsey, "[While] there is a part of coaching that comes with management—and managers do give suggestions and recommendations on how their employees could do things differently or approach a situation to get a different outcome—a mentorship relationship comes without performance expectations."
There are three main pillars of a successful mentorship program:
Connection. Listen to and understand what an employee's needs are, then find them the best mentor match. Utsey's colleague Lindsay LaNore, senior executive vice president and chief learning and experience officer for ICBA, says, "The bank has to commit to being a connector and facilitator of that relationship, allowing the mentor and mentee to flourish and build a lasting relationship."

Commitment. A mentor should be supportive and willing to put in the time to help the mentee, who needs to be an active participant in their own career growth and development. "Where the breakdown happens is when the commitment and promises are not met," says LaNore.

Outcomes. If you have a mutual understanding of what the outcomes are—whether it's learning specific skills or getting exposure to other areas of the bank—you can measure the success of the mentorship program against those goals.
Mentoring doesn't have to be by the book
Often, a prescriptive approach to leadership doesn't fit. As FNBSF has demonstrated, your bank doesn't have to subscribe to the traditional idea of a formal mentorship program to be successful.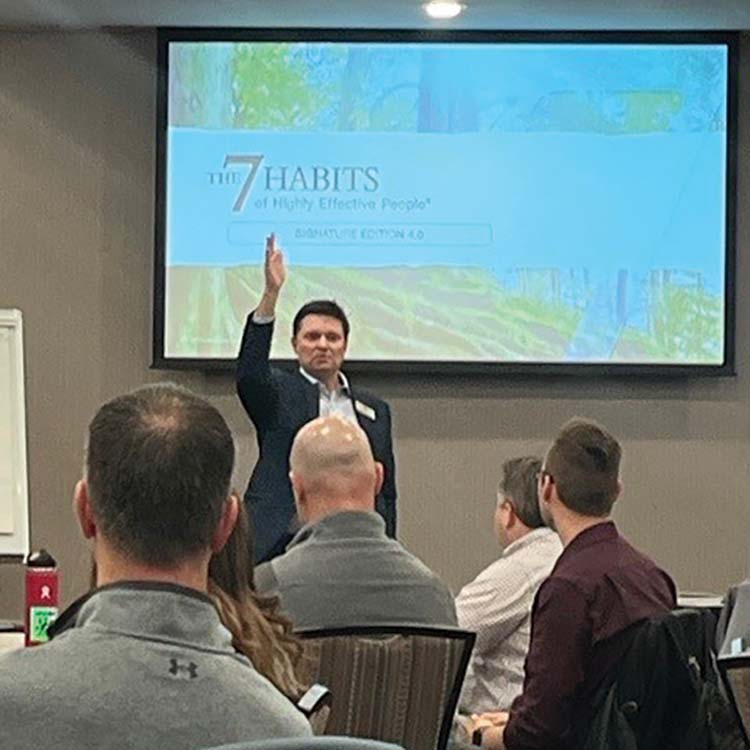 For example, instead of a yearlong program, perhaps you offer "flash mentoring," a one-time meeting or short-term connection between mentor and mentee.
Another option is to create a mentorship program focused on a specific group of people, such as high school students interested in a career in community banking or employees with disabilities looking to move into leadership positions. "I don't think banks have to approach a mentorship program in the traditional way that we think of mentorship programs," says LaNore. "I encourage them to think outside the box."
Once you decide on the mentoring philosophy that will best suit your bank, begin building it with the end in mind. "Know what you want the end result to look like and figure out the steps you're going to take to get there," says Woolridge.
Then, give yourself the flexibility to tweak the program as it develops. "Maybe as you get into it, you recognize this isn't quite what you thought it was going to be, or it's not having the intended effect," says Jessica Kippes, performance development and management for FNBSF. "Allow yourself to pivot where necessary and say, 'OK, is this really what we were hoping for, or is it time to revamp? Let's look at what our end goal is and how we can get there.'"
---